We use best-in-class Ruby gems and state-of-the-art
Rails modules to scale up your business
ROR Integration with Front-end Technologies
We are obsessed with developing secure, scalable, and high-performance ROR applications using the most advanced front-end Javascript frameworks like ReactJS and AngularJS.
TDD & BDD
Our dexterous and tech-obsessed ROR programmers are well-versed with TDD, and BDD development approaches to take a new approach to software development.
Continuous Integration and Deployment
To maintain the integrity of the codebase, we follow continuous integration. Our ROR developers firmly follow the Agile principles to keep the code in deployable condition. 
Continuous Delivery
Continuous Delivery is a series of practices we follow to make sure that every change to the system is releasable and release any version with the push of a button.
Agile and Lean Process Execution
We ensure that our ROR developers are confirmed with agile processes. This assures that our clients and product owners get the fastest product development with high quality and great productivity.
Pair Programming
After coding over half of a decade in rails, we have come to know that writing code in pairs boosts overall productivity, encourages diversity of thought, and produces a higher quality of work.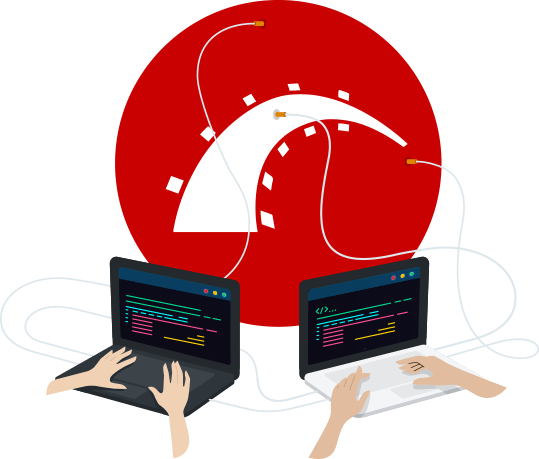 Custom Ruby on Rails Application Development Services
Custom business application development
Ruby on Rails consulting and development
RoR installation and CMS deployment
RoR support and maintenance
RoR eCommerce app development
Excellent Communication, Great Code And Top-Notch
Ruby On Rails Development Services
Request a Free Consultation / Schedule an Interview
Your Success Is Guaranteed !
Feature-rich, Dexterous, and
World-class ROR Development Services
We are Self-directed and motivated Ruby programmers with 7+ years of experience. Leverage a comprehensive suite of Ruby on Rails development services that is technologically superior and commercially viable. We own a team of incredibly talented and diverse ROR developers. Entrust us to get your project delivered on time and within budget. We are here to take the weight off your shoulders.
We use shorter development cycles in Rails programming language to offer modern yet quality and speedy yet significant development.
Hassle Free Development
Indeed Flexible
"Ruby on Rails" appears with the flexibility of modifying an application. Our developers use thisfeature in response to the custom requirements of the clients.
A website that used to take 15 weeks to get built traditionally can be created within 6 weeks using Ruby on Rails. Our software programmers save considerable time by using its existing plug-ins, modular design, and leaner code-base.
Quick Website Launch
Beautification & Modification
Every website requires a touch of beautification in terms of the modification. By adding new features or changing the data model, our RoR developers can do it speedily and smoothly.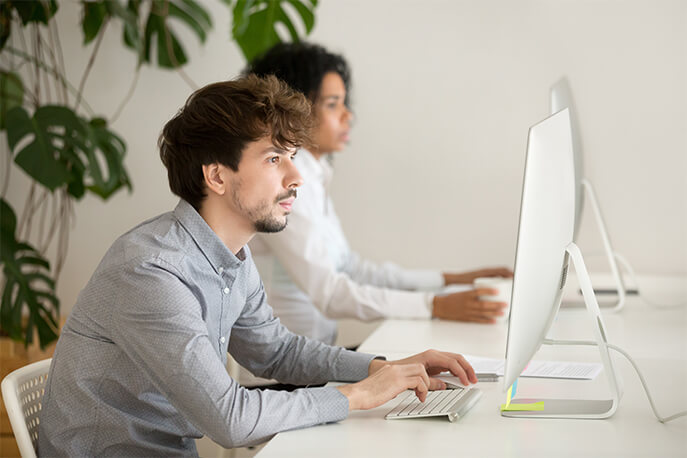 Hire Ruby on Rails Developer
More than 45 percent of our potential new clients come from referrals. The greatest compliment you as a client can give us is to refer one of your friends. There are coders who can code in Ruby, but there are also many other developers who are passionate about Ruby. Bacancy Technology hires developers who have Ruby at the top of their Curriculum Vitae.
If you are looking for Ruby on Rails Development services, Bacancy Technology is the best available choice to fulfill your software development needs. Our programmers firmly believe in adding something unique into your project so that you can get remarkable services for your business. Hire Ruby on Rails Developers from us on flexible hiring model to get your project delivered on time and within budget.
Industries We Serve
We provide innovative solutions for following industries.
Automobile & Trasportation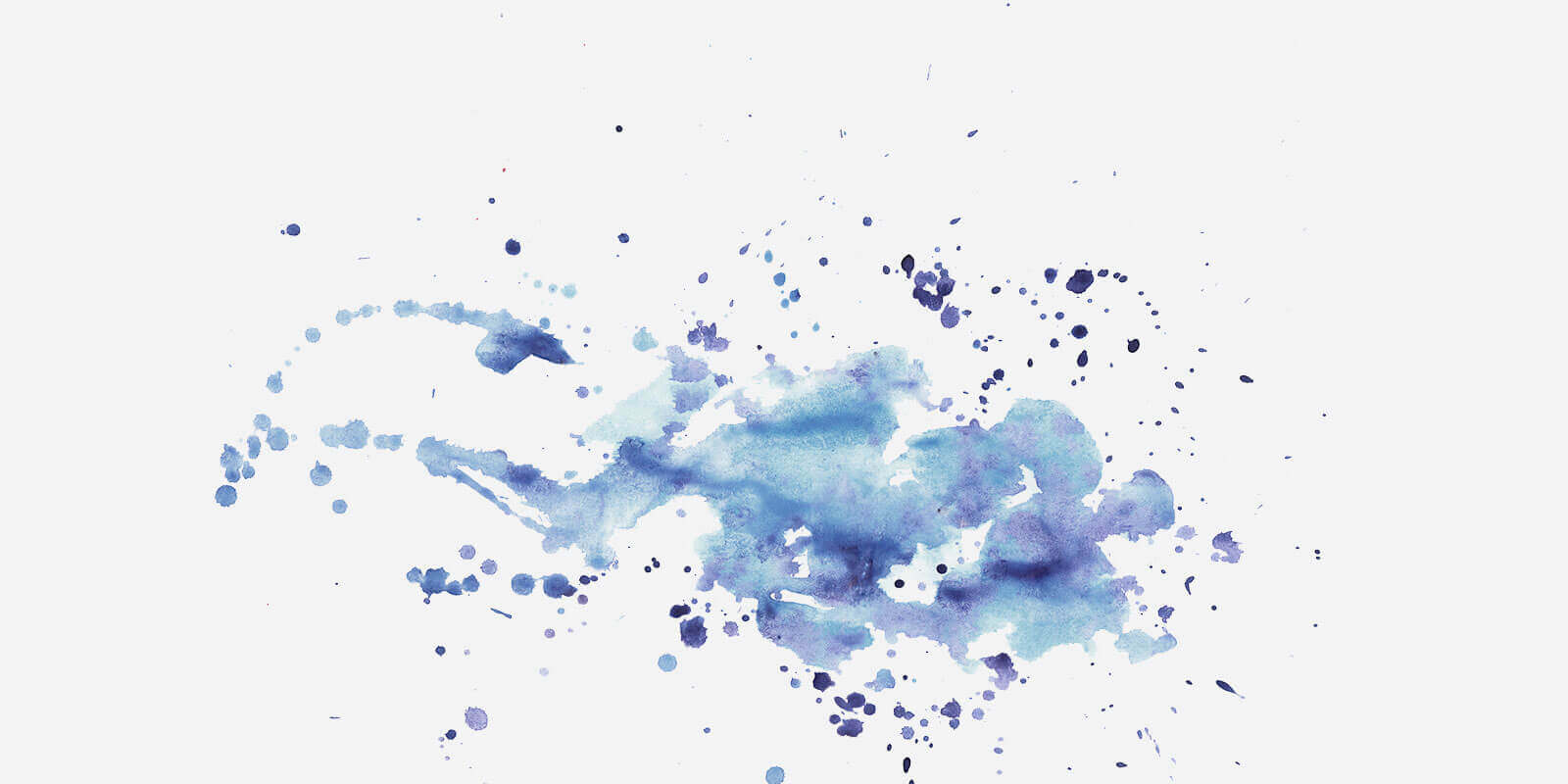 Satisfying
We guarantee smiles to our software development partners and clients


I collaborated with Bacancy Technology, and they changed my mind about being able to trust somebody from a long distance. Favourable part to work with Bacancy Technology was their commitment to process, quick response and spectacular experience.
MAX TOWNSEND
Founder - Streetwork.com

Hire Remote Ruby on Rails Developer and Team
Hire Ruby on Rails developers from us to successfully turn your business idea into reality. Hiring our proficient and experienced developers can get you the benefits of cost saving and flexibility without any overheads. Our dedicated programmers are available on hourly/weekly/monthly basis. Simply put forward your requirement and let us know the option suits you best.
Free Consultation
Experience with Ruby on Rails development stacks
Ruby Frameworks

Rails

Sinantra

Hamani

Database

MySQL

MongoDB

Postgres

Deployment Tools

Capistrano

TDD Tools

rspec-rails

Capybara

Minitest

Server

AWS

Digital Ocean

Heroku

Rest API

SwaggerDoc

APIPie

Grape

Active Model Serializers

Full Stack

AngularJS

ReactJS

Scheduled/Recurrence Jobs

Whenever

Delayed Job

SideKiq

Rufus-Scheduler

Coding Style

RuboCop

Rails Best Practice

Searching

elasticsearch-rails

Catching

Redis

App Server

Puma

Passenger

Unicorn

Web Server

Nginx

Apache

Deployment Server

AWS

Digital Ocean

Heroku

RackSpace

Version Control

GIT (GitFLow)

Process

Agile Scrum and Lean

PM Tools

Jira

Trello

Slack
Our Business Model
Full-Time Hiring
Duration
8/hours per day, 5 days/week
---
Communication
Email, skype, Phone
---
Billing
Monthly
---
Hiring Period
Minimum 1 Month
---
Part-Time Hiring
Duration
4/hours per day, 5 days/week
---
Communication
Email, Skype, Phone
---
Billing
Monthly
---
Hiring Period
Minimum 1 Month
---
Hourly Hiring
Communication
Email, Skype, Phone
---
Billing
Monthly
---
Hiring Period
Minimum 25 Hours
---
Project Management Tools We Use
We use industry-standard tools to scale your business propel further and go beyond developing completely new categories, products, and services even faster than ever before.
We also allow you to take an "Interview" prior to hiring our Ruby on Rails developer which makes you more "Comfortable"
Frequently Asked Questions
Where is Bacancy Technology based in? What is the team-size of Ruby On Rails developers?

We are based in the USA, Canada, and India. We have 23+ in-house skilled Ruby On Rails developers with an average experience of 5+ years.

I am not tech savvy; will I still be able to work with your team?

Absolutely, you can. Choosing us gives you peace of mind, and we are here to help you fill the technology gap as we are trusted name for rendering quality-rich Ruby On Rails web applications and solutions.

May I know your Ruby On Rails developer's core expertise and industry experience?

We have incredibly talented Agile Ruby On Rails software developers who have in-depth knowledge and extensive experience in building rich, robust, and scalable web-based applications.

Is Ruby On Rails a good choice to build my application as quickly as possible?

Ruby on Rails has significant aspects that enable web application development quickly. In the comparison of other web development frameworks, Ruby On Rails reduces the development time by 50%.

What Types of projects can I build using Ruby On Rails framework?

Ruby On Rails framework is suitable to build all the types of websites whether it is eCommerce application, content related website, social media, and networking platforms or it's just a general-purpose web application, Ruby On Rails is truly a versatile framework to build all the types of web applications.

How effectively can Ruby On Rails deal with project related queries?

When you hire ruby on rails developer from us, we assure you that our team will be able to deal with complexity at ease. We also ensure that any sort of challenge does not obstruct the progress of your Ruby On Rails project.

Would you help me deploy the application too?

Yes, along with the Ruby On Rails application development, we will also help you with deployment.

What databases do you use with Ruby On Rails framework?

We use MYSQL5, PostgreSQL, and MongoDB with Ruby on Rails projects.

Do you work according to my time zone preference?

Hire Ruby on Rails Developers from us to work according to your time zone (EST/PST/CST/MST), deadline and milestone. To know more get in touch with us at [email protected] or skype "Bacancy."

Will I have complete control over the hired developers?

Yes, the developers your hire from us will dedicatedly work on your project as your employees only. You will have the total access and complete control on them through your convenient communication platform.

Do you use any project management tools?

Yes, we use industry-standard project management tools like Jira, Trello, Pivotal Tracker, Asana, etc. Where you will be able to track the productivity of developers and monitor the daily progress of your project. You can create the task, assign the work, and monitor the development progress.

How do you manage the code?

For source code management and version control, we use Github / Bitbucket. Our developers will regularly push the code so you can review all the commits and manage it easily.

No, not at all. We ensure not to re-use your license keys, patented processes, trademarks or proprietary algorithms or anything specific that we have used explicitly for your project only.

What is your project development methodology?

We follow Agile and Scrum methodology. Where the team does a daily standup meeting called "daily scrum." Preferably, the meeting is held in the morning, and it lasts 10 to 15 minutes. During the daily standup, each team member is required to answer the following questions:

What did you do yesterday?
What will you do today?
Are there any blockers or impediments in your way?

The developer is required to mention what he/she accomplished yesterday and will he/she work on today. It helps the entire team to understand what work has been done so far and what work has remained to achieve the milestone. This is how you can have full transparency and control over your project and developers.

How can I choose a Ruby On Rails developer of my choice?

After careful consideration of your project requirement, we assign a skilled and seasoned programmer to work on your project under a well-established IT set-up.

If you prefer, you can conduct as many interviews as you want, before you hire Ruby on Rails developer of your choice. If in-case, the expertise of a hired developer does not deliver the desired output or if you want to add more developers with the diverse skill-set, then we will help you in both situations right away. We are offering peace of mind with 100% success guaranteed.

What is the cost and engagement options available at Bacancy Technology?

We provide three types of hiring engagement models.Dedicated Developer - Monthly basis 160 Hours a Month. 8 hours a day, 5 days a week Time and Material BaseWe use time tracking tools like time doctor, hub stuff for time tracking Fixed Time and Cost Model You can share your requirements with our team. Our team will evaluate your requirements and then get back to you with the detailed estimation of your project along with time and cost as well as the roadmap of the project.

What's your pricing model?

We provide three types of hiring engagement models.Dedicated Hiring :- For dedicated resources hiring, you are required to pay a one-month upfront payment, and when the next invoice will be generated once the cycle of one month is completed.Hourly Basis: -In an hourly basis, you are required to pay one week of the advance payment, and the remaining amount can then be paid in weekly, fortnightly or monthly payments as per the pre-agreed contract with you. Fixed Time and Cost Model: - For the time and material base hiring, you will be required to pay 20 to 30% cost of the project as an upfront payment, and the remaining amount will be based on the milestone so upon completion of milestone you will be releasing next % of payment.

How absolute is my ownership?

You will have complete ownership of your entire project. It includes NDA, copyright, source code, intellectual property rights, etc.

Do you have service level agreement in place?

Why should I hire a dedicated development team?

There are a couple of benefits of hiring dedicated and skilled developers:

An opportunity to work with dedicated and skilled developers
Total control over the development process
Hiring a dedicated team guarantees a Quality Assurance and risk minimization
We will provide a dedicated Scrum Master (Project Manager) to manage your project and team without any additional charges. At a free of cost
A shared QA will be provided to assure quality without any cost
And at last, but not least is the fact that developers work as a part of your team