Focus on Your Productive Business Operations and Our Experts will Take Care of Rest
We are offering a comprehensive suite of full-cycle testing and quality assurance services for cloud and next-generation applications. Our skilled QA test engineers are essential part of every project we work on to make sure the deliverables meet most stringent quality requirements on the market. Driven by more than 8+ years of experience in software testing and QA services, our QA talent pool can help you meet high-end software testing services to provide fully functional, secure, stable and user-friendly software. Our dedicated QA services make use of smart combinations of automated and manual approaches to help you establish complete control over your product's life cycle, accurately monitor every stage of development and deliver high-quality product information.
For more than half of a decade, our dedicated QA experts have been delivering world-class software test automation services. We use best practices and technologies to make sure efficient performance and high-quality project implementation for globally-renowned enterprises, keeping our promises and delivering projects on time. At Bacancy Technology, the goal of our test automation consultants is to deliver the most thorough software testing that remains unchanged.
Software Quality Assurance Services
Web Application Testing
Our team of adroit QA testers follow the key principles of Agile and have automated regression test suite for all the types of web apps using Selenium as well a sprotractor.
Agile Test Automation Strategy
We have a proven track record of successfully building Agile test automation strategy for numbers of clients.
Mobile Application Testing
We, at Bacancy Technology, have tested 200+ mobile applications for both the operating systems mobile as well as iOS.
Software Testing Consulting
Bacancy Technology has been offering software testing consulting services for almost a decade. We are ready to offer our top-notch consulting expertise to improve the various types of testing and methodologies you are currently using
Data warehouse testing
In business intelligence and data analysis, Bacancy Technology's testing team help you improve your self-confidence in your business data. We employ the best industry practices to avert faulty business reports from obstructing workflow and business decisions.
Complete Lifecycle
The goal of our QA process is to quickly identify defects. We have top-notch expertise in defining your test plan for automated as well as manual testing across the throughout development lifecycle: from design, development, deployment and maintenance.
Types of Testing Services
FUNCTIONAL TESTING:
Component Testing
Integration Testing
System Testing
User Acceptance Testing
Regression Testing
Smoke / Sanity Testing
LOCALIZATION TESTING:
Localization Testing (l10n)
Internationalization Testing (i18n)
PERFORMANCE TESTING:
Load Testing
Stress Testing
Endurance Testing
Spike Testing
Volume Testing
USABILITY TESTING:
Problem Discovery
Benchmark
Competitive
Eye-Tracking
security TESTING:
Static code analysis
Vulnerability Scanning
Penetration testing
Manualy check points
COMPATIBILITY TESTING:
Hardware
Operating Systems
Network
Devices / Mobile
Versions
Business Domain Quality Assurance Expertise & Experience
We are offering top-of-the-line software testing services across multiple business domains, and our particulate forte is data analytics, eCommerce, entertainment, Blockchain, education and many more.
Certified Software Quality Engineers
Being a globally renowned automation testing company, we have a dedicated QA unit of 15+ quality assurance experts, including certified engineers. We are result-oriented, highly motivated, and have a passion for refining processes and workflows.
Comprehensive QA Knowledge
Our software developers are skilled in all the standard test types. Whether its UI, functionality, performance, localization, implementing complex test automation or conducting security audits - we've got you covered.
100% Transparency & Control
Our software testing services, 100 % relies on trust and results visibility. We let you access to complete QA reporting that includes test coverage, quality level, test results, status reports, sign-off reports and more.
Request Free Consultation / Schedule an Interview
Snapshots of Bacancy Technology
Automated Testing Tools We Use for Software Testing Services
Selenium
A powerful and portable framework for testing web applications to run functional tests on your web applications.
Cucumber
One of the widely used behavior-driven development framework that allows automation of functional validation in understandable and easily readable format.
White
This framework is used for automating rich client's applications based on WinForms, Win32, SWT, and Silverlight platforms.
Jira
It's a project management tool used for issues and bugs tracking system. It is globally used for an issue-tracking tool for all types of testing.
Serenity BDD
It is an open-source library for writing superior quality automated acceptance tests faster.
Zephyr
Zephyr is the #1 selling testing solution that is used with Jira.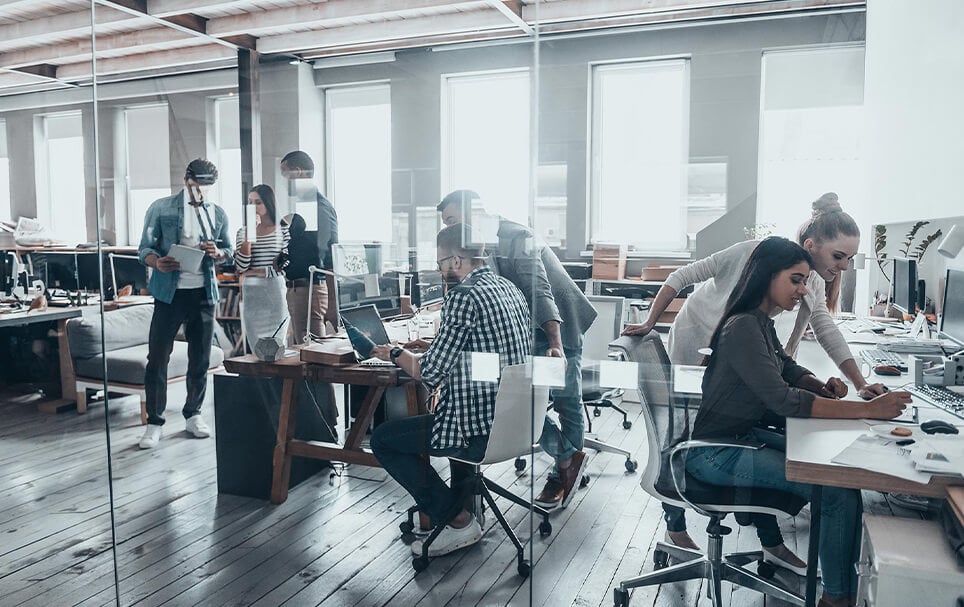 Software Testing Automation Services Company
Bacancy Technology is a globally renowned software testing company. We are offering a new approach to quality assurance out staffing and outsourcing. We offer a free proof of concept and streamlined communication process, regardless of your time zone and geography. Leverage our software test automation services to outsource software testing and QA services. Improving reliability, increasing efficiency and offer top-of-the-line expertise are the core principles of our QA services
We pay close attention to the automated software testing solutions of customer data storage and all intellectual properties. We provide automation testing services and follow the principles of full transparency as well as maximum compliance in formation of project teams to strive long-term relationships with our clients. Our software testing services company and experienced quality assurance team is ready to assist you to test your software, regardless of complexity and size.
Talk To Our QA Expert
Frequently Asked Questions
Where is Bacancy Technology based in? What is the team-strength?

We are based in the USA, Canada, and India. We have 250+ in-house skilled developers with an average experience of 7+ years.

I am not tech savvy; will I still be able to work with your team?

Absolutely, you can. Choosing us gives you peace of mind, and we are here to help you fill the technology gap on your behalf.

May I know your developer's core expertise and industry experience?

We have extremely talented Agile software developers who have in-depth knowledge and extensive experience in all the top-notch technologies.

Do you work according to my time zone preference?

Hire Dedicated Developers from us to work according to your time zone (EST/PST/CST/MST), deadline and milestone. To know more get in touch with us at [email protected] or skype "Bacancy."

Will I have complete control over the hired developers?

Yes, the developers your hire from us will dedicatedly work on your project as your employees only. You will have the total access and complete control on them through your convenient communication platform.

Do you use any project management tools?

Yes, we use industry-standard project management tools like Jira, Trello, Pivotal Tracker, Asana, etc. Where you will be able to track the productivity of developers and monitor the daily progress of your project. You can create the task, assign the work and monitor the development progress.

How do you manage the code?

For source code management and version control, we use Github / Bitbucket. Our developers will regularly push the code so you can review all the commits and manage it easily.

No, not at all. We ensure not to re-use your license keys, patented processes, trademarks or proprietary algorithms or anything specific that we have used explicitly for your project only.

What is your project development methodology?

We follow Agile and Scrum methodology. Where the team does a daily standup, meeting called "daily scrum." Preferably, the meeting is held in the morning and it lasts 10 to 15 minutes. During the daily standup, each team member is required to answer the following questions:

1) What did you do yesterday?
2) What will you do today?
3) Are there any blockers or impediments in your way?

The developer is required to mention what he/she accomplished yesterday and will he/she work on today. It helps the entire team to understand what work has been done so far and what work has remained to achieve the milestone. This is how you can have full transparency and control over your project and developers.

How can I choose a developer of my choice?

After careful consideration of your project requirement, we assign a skilled and seasoned programmer to work on your project under a well-established IT set-up.

If you prefer, you can conduct as many interviews as you want, before you hire a developer of your choice. If in-case, the expertise of a hired developer does not deliver the desired output or if you want to add more developers with the diverse skill-set, then we will help you in both situations right away. We are offering peace of mind with 100% success guaranteed.

What is the cost and engagement options available at Bacancy Technology?

We provide three types of hiring engagement models.

Dedicated Developer - Monthly basis 160 Hours a Month. 8 hours a day, 5 days a week Hourly Basis – Hours/ Month We use time tracking tools like time doctor, hub stuff for time tracking Time and Material Base You can share your requirements with our team. Our team will evaluate your requirements and then get back to you with the detailed estimation of your project along with time and cost as well as the roadmap of the project.

What's your pricing model?

Dedicated Hiring: - For dedicated resources hiring, you are required to pay one-month upfront payment and when the next invoice will be generated once the cycle of one month is completed. Hourly Basis: - -In an hourly basis, you are required to pay one week of the advance payment, and the remaining amount can then be paid in weekly, fortnightly or monthly payments as per the pre-agreed contract with you.Fixed Time and Cost Model: - For the time and material base hiring, you will be required to pay 20 to 30% cost of the project as upfront payment and the remaining amount will be based on the milestone so upon completion of milestone you will be releasing next % of payment.

How absolute is my ownership?

You will have complete ownership of your entire project. It includes the NDA, copyright, source code, intellectual property rights, etc.

Do you have service level agreement in place?

Why should I hire a dedicated development team?

There are a couple of benefits of hiring dedicated and skilled developers

An opportunity to work with dedicated and skilled developers
Total control over the development process
Hiring a dedicated team guarantees a Quality Assurance and risk minimization
We will provide a dedicated Scrum Master (Project Manager) to manage your project and team, without any additional charges. At a free of cost
A shared QA will be provided to assure quality without any cost
And at last, but not least is the fact that developers work as a part of your team

Either Party to this agreement may terminate the agreement, with or without cause, by providing at least 14 days (2) weeks written notice to the other Party. Upon termination of this agreement, the Bacancy Technology shall deliver a termination Invoice for work completed to date, which shall be paid by the the client (in 3 business days). The Termination Invoice shall specify all unpaid work and the remaining amount of the work done till termination date. On termination all work completed to date shall be delivered to the client in a usable electronic format.
Still have questions? let's talk