Node.JS Development Services & Consultants
Bacancy is a digital-first professional services firm. We help enterprises get digital right, the first time, by combining ready-made digital transformation tools, frameworks, technologies, and partnerships with our in-depth experience. We help clients to deliver solutions that work seamlessly across channels, leverage predictive analytics to optimize the software lifecycle, and support continuous innovation.
Node.JS Development Company
API Integration and Development
Our dedicated team of Node.JS experts have gathered all the relevant expertise to create high performance, real-time and scalable web applications.
Real Time Chat Apps
Our adept Node.JS developers have expertise to develop lightweight, speedy and high traffic real time chat apps. Simple yet fully-functional.
Web App UI/UX Development
We are pioneers in offering vibrant UI/UX design and development services, that is both visually appealing and highly intuitive.
Node.JS plugin Development
Let our proficient developers enhance your website's capabilities and functionalities by adding custom plugins through our world-class plugins development service.
Ajax Development
Our developers have been committed to bringing out the expertise in various Ajax web development and technologies like JavaScript, XHTML, CSS and XML Http Request (XHR).
portal development
Be it your requirements for internal or web portal, we are ideal one stop solution in the form of Portal development service.
Technology Expertise
We use best-in-class tools, state-of-the-art technologies and modern approaches to scale up your business
Languages & Platforms
Node.Js
Java Script
ES2016
Type Script
Front-End
HTML 5
CSS 3
SASS
Angular 2.x
Angular 4.x
ReactJS
Frameworks & Libraries
Express.js
Sails.js
Socket.io
Passport
Async
Phantom js
Babel
Lodash
Server
PM2
Nginx
Jenkins
Amazon AWS
DBs
Mongo DB
DynamoDB
MySQL
PostgreSQL
Testing
Mocha
Ava
Supertest
Chai
Sinon
Binal Patel
CTO & President | Toronto, Canada
Bacancy Technology Inc.
Technology leader with a strong track record of driving and realizing successful product strategies to meet the requirements of complex enterprises across multiple verticals and functions with agile process.
+1 416 907 6738
Schedule A Developer Interview / Get A Free Consultation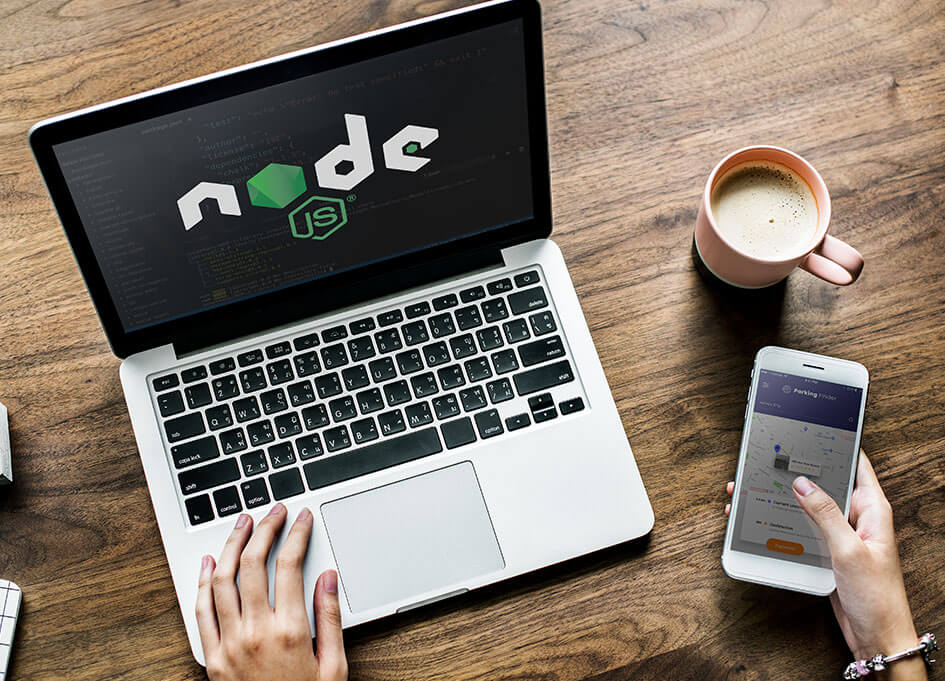 Node.JS Web and Mobile Application Development Company
NodeJS is a platform built on Google V8 JavaScript runtime ideal for building fast, scalable and high-performance applications. The best way to delight and amaze your customers is to make use of Node.JS development for your application. As Node.JS performs 10 times faster on the client side and less resource demanding on the server side. Node.JS is extensively used and widely adopted by world's top-notch brands such as LinkedIn, Yahoo, Twitter, eBay and Dow Jones etc.
We, at Bacancy Technology have excelled in delivering world-class Node.JS development services and we are globally renowned for offering best fit tech solutions. We let you accelerate the speed of real time data streaming apps by offering best-in class Node.js app development services. Our proficient full stack node.js developers with their skillful expertise in Javascript and Javascript libraries have been utilizing agile-based methodology in developing both client as well as server-side web applications that are perfectly aligned to meet your specific business objectives. The tech gurus at Bacancy Technology have excelled in building secure, engaging and scalable web solutions in diverse areas such as CRM, eCommerce and social-networking.

Node.js Development Services
Bacancy Technology is a one stop destination where you can hire Node JS developers of a supreme quality. Our proficient developers have a sound knowledge of the functional event loop principle that helps Node.JS to function without any performance lag. We have proven our excellence in Node.JS development services by offering real-time applications, networked applications and high traffic driven mobile applications to our clients.