We use best-in-class development tools and state-of-the-art operations to scale up your business and bring you the best of both worlds
DevOps consulting
services
Leverage our DevOps consulting services to accelerate speed-to-market. Our expertise covers containerization, server orchestration, server support, server security and Virtualization.
Infrastructure
Automation
Our IT infrastructure automation services assist enterprises to accelerate their IT operations to achieve the pinnacle of success in their IT operations.
DevOps configuration
management
Avail an extensive arrangement of tools for faster issue determination and increased agility to leverage supreme quality of services. We have expertise to manage your lean operations through our DevOps configuration management.
Continuous Integration &
Deployment
We provide DevOps services and DevOps solutions with continuous integration and continuous delivery services to safely build, test and release quality code using a variety of tools like Bluemix and Jenkins.
Infrastructure Monitoring &
Management
We empower IT operations with cloud- and vendor- agnostic infrastructure monitoring and management. We pre-empt hurdles before they occur; maintaining 100% systems performance.
Platform-as-a-service
(Paas)
Bacancy is offering DevOps as a service and owning this expertise to provide comprehensive DevOps software development services like planning, strategy execution and managed services.

Excellent communication, great code and Top-Notch
DevOps Developers
Your Success Is Guaranteed !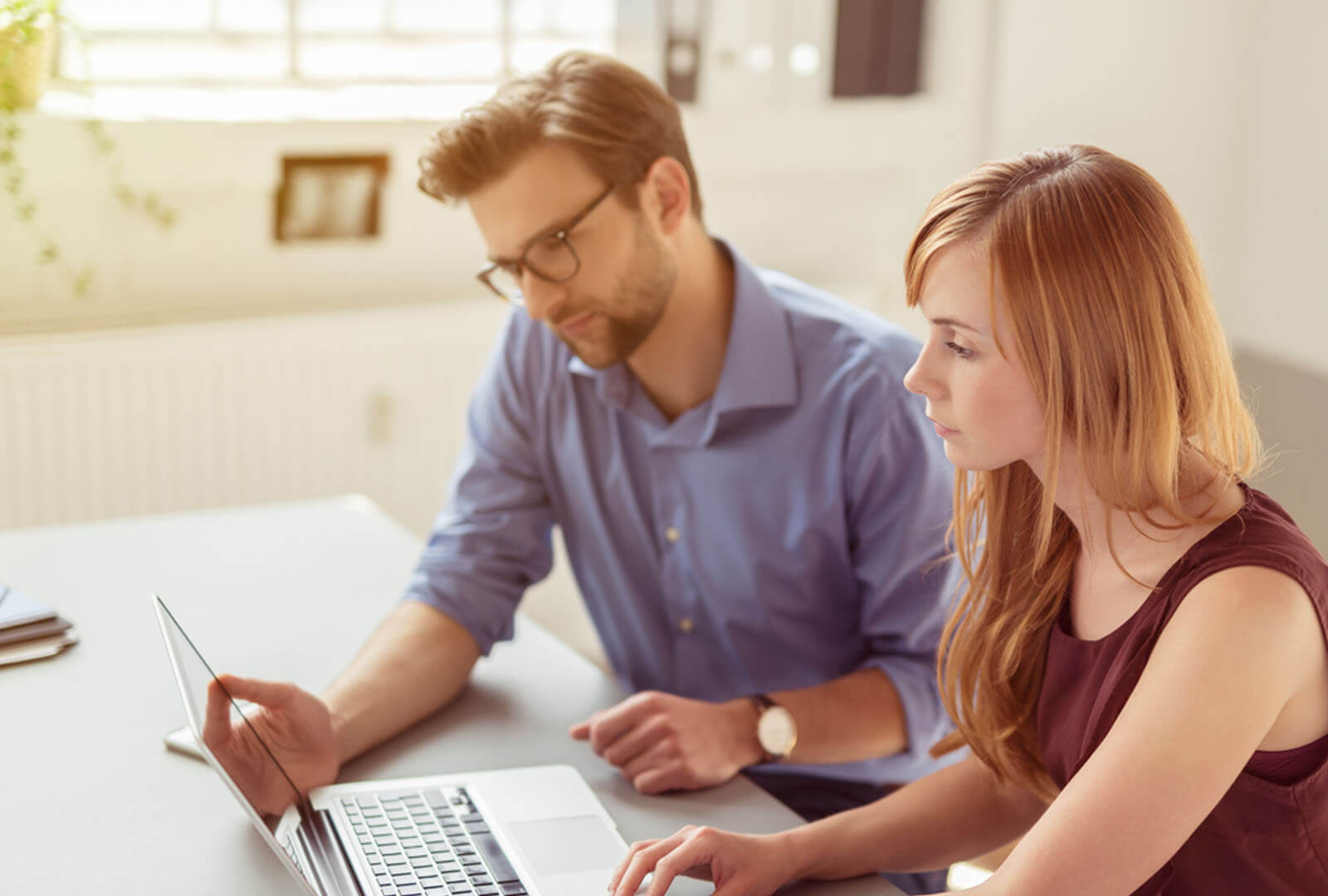 Agile Development & DevOps
Drastically changing, disruptive technologies and business landscapes are driving enterprises to make a rapid transition from legacy infrastructure. Organizations are looking for a viable solution that is agile, flexible and scalable to remain competitive. Over the past few decades, the software development life cycle (SDLC) has moved on from periodic maintenance and traditional project based implementations to rapid delivery and continuous improvements. DevOps is the new software engineering approach to increase collaboration and improve productivity with Bacancy Technology's DevOps offerings.
With Bacancy's DevOps solutions, enterprises can break down the barriers and won't need to work in silos. Our IT solutions standardize, automate and orchestrate development as well as operational tasks for continuous improvement. Whether it is application monitoring, infrastructure deployment or rigorous testing, we offer revolutionary aspects of state-of-the art frameworks that are highly scalable and robust in nature. We thrive on fulfilling the requirement of our clients and it is our firm endeavor to deliver the most prudent development solutions most suitable for your business.
DevOps Solutions & Consulting Services
Develops unites the inaccessible functions of software development lifecycle (Dev) and operations (Ops) into continuous, an integrated and single process. Continuous delivery tools prevent the development hurdles and allow web as well as mobile application providers to improve speed, quality, and responsiveness. Continuous Integration as well delivers functional and operational enhancements rapidly, compressing the development life-cycle to improve the delivery performance.
Bacancy Technology's DevOps consulting services empowers a continuous workflow from development to operations by confirming more predictable releases. Bacancy thrive on fulfilling the expectation of our clients without compromising the quality. At Bacancy Technology, we enable engineering teams and organizations to deploy features faster with supreme quality. We work with your team to understand your organization's maturity level, project goals, and analyze the current state before setting a roadmap. Hire DevOps developers from us to uncover previously masked people and process communication issues and generate favorable business outcomes.
Strategy & Assessment
DevOps Strategy, Assessment and Implementation
Maturity Model Evaluation
Maturity Roadmap and Blueprint
DevOps Jumpstart Program
DevOps Enablement
Enterprise Continuous Integration and Delivery
Continuous Integration & Continuous Delivery Pipeline
Release & Configuration Management (Puppet, Chef, Ansible)
Containerization (Docker, Vagrant)
Cross-Platform Migration
CI/CD Pipeline Migration to Cloud
Continuous automation
Optimization
CI/CD Pipeline Optimization
Managed CI/CD Pipeline Support
Packaged DevOps for AWS
Dashboard and Metrics
Jenkins & CloudBees Training
DevOps Tools Expertise
The Bacancy team lets you broaden your horizons with the skillful expertise in the state-of-the-art continuous integration and continuous delivery tools to accelerate your go-to-market initiatives and exemplify DevOps Possibilities.
Continuous Integration






Build







Continuous Delivery




SCM



Static Code Analysis


Test Management



Cloud


Frequently Asked Questions
How much skilled and experienced are your developers?

We have 250+ in house developers working in the same office holding an average experience of 5+ years.

Hire Dedicated Developers from us to work according to your time zone(EST/PST/CST/MST), deadline and milestone. For more get in touch with us at [email protected] or skype "Bacancy"

Will I have the complete control over your developers?

Yes, the developers your hire from us will dedicatedly work on your project as your employees only. You will have the total access to developers through chat, emails, calls and Skype on the daily basis.

Do you use any project management tool?

We use industry-standard project management tools like, Jira, Trello, Pivotal Tracker, Asana etc. Where you will be able to monitor daily progress. You can create the task, assign the work and monitor the development progress.

How do you manage the code?

For source code management and version control, we use Github / Bitbucket. Our developers will regularly push the code so you can review all the commits and manage it easily.

How do we communicate and monitor the project development with our hired developer?

We follow Agile and Scrum methodologies. In Scrum, on each day of a sprint, the team holds a daily scrum meeting called the "daily scrum." Meetings are typically held in the same location (we use Skype / Hangout / GoToMeeting / slack/voice call for communication) and at the same time each day. Ideally, a daily scrum meeting is held in the morning, as it helps set the context for the coming day's work. These scrum meetings are time-boxed to 10 to 15 minutes.
During the daily scrum, each team member answers the following three questions:

1) What did you do yesterday? 2) What will you do today? 3) Are there any impediments in your way?

By focusing on what each developer accomplished yesterday and will accomplish today, the team gains an excellent understanding of what work has been done and what work remains, so this is how you can have full transparency and control over your project and developers.

Do you provide Profile/CV of developers?

Yes. You can then choose the best developers whose skills and experience suits to your requirement.

How can I hire resources from Bacancy Technology?

We provide three types of engagement models for hiring resources. Clients have the option to choose from the following models: Dedicated Developer (Monthly basis) – 160 Hours/Month. 8 hours a day, 5 days a week Hourly Basis – Hours/Month We use time tracking tools like time doctor, hubstuff for time tracking Time and Material Base – Fixed time and cost based on the requirement Where you can share your requirements with our team. The team evaluates your specific requirements and then get back to you with the detailed estimation of your project along with time and cost as well as the roadmap of the project.

How absolute is my ownership of the final results from the project?

You will have complete ownership of your entire project. It includes the NDA, copyright, source code, intellectual property rights etc.

How do I pay? What are the payment models?

Dedicated Hiring: - For dedicated resources hiring, you are required to pay 50% of one-month payment upfront and for the remaining amount, you will be required to pay at the end of the month on the specific mentioned date. Hourly Basis:- In hourly basis, you are required to pay 1 week of advance payment and the remaining amount can then be paid in weekly, fortnightly or monthly payments pre-agreed contract with you. Time and Material Base: - For the time and material base hiring, you will be required to pay 20 to 30% cost of the project as upfront and the remaining amount will be based on the milestone so upon completion of milestone you will be releasing next % of payment.

Can I hire dedicated development team? What are the main advantages that I can get from hiring a dedicated team?

Yes, you can hire a dedicated development team. We want to present you with a couple of advantages:

An opportunity to work with dedicated and skilled developers.
A total control over the development process.
Hiring a dedicated team guarantees a Quality Assurance and Risk Minimization.
We will provide you with a dedicated Scrum Master (Project Manager) to manage your project and team, without any additional charges. At a free of cost.
A shared QA will be provided to assure quality without any cost.
And at last, but not least is the fact that developers work as a part of your team.