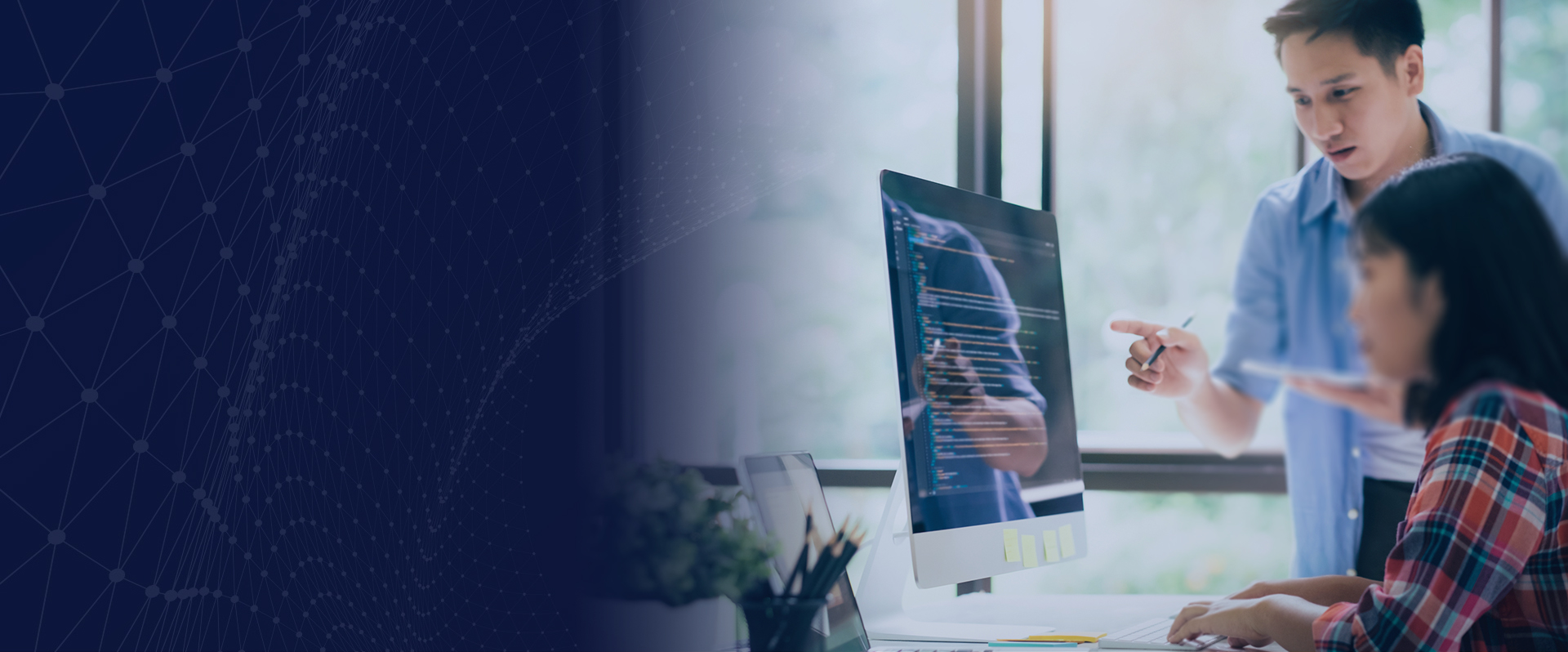 Custom Software Development Company
Top-Grade and in-depth expertise in custom software development for customizing web, mobile and desktop applications. We can help you to build software / application / MVP from scratch with proper consultation and guidance.
Feel free to contact us for technology migration, Product enhancement and interactive UX/UI changes to increase the revenue from existing software/application, Kindy schedule free consultation for 1 hour.
Request Free Consultation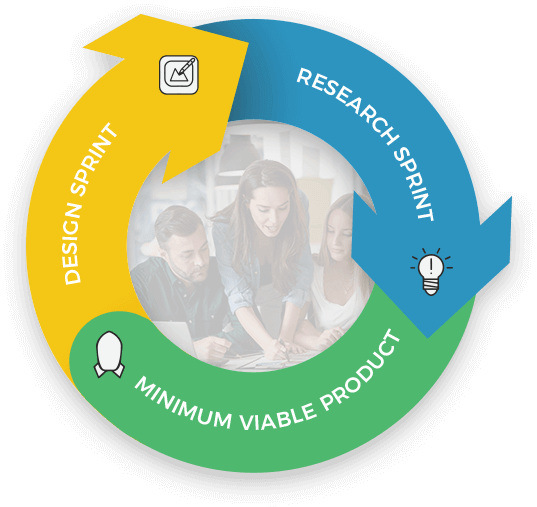 Top-Grade Custom Software Development and Maintenance
Bacancy Technology provides custom software development services that fits to your unique business needs. Our development competences span has multiple domains & verticals, and top-notch technologies including but not limited to software application development on the Microsoft, Java and other latest technologies.
Our adroit programmers have largely developed applications that programmes everyday workflow of an organization and makes life easier. We have been refining our skilled expertise across multiple verticals to offer a comprehensive suite of customized solutions and services that is technically superior and commercially viable. Our domain knowledge and technology expertise always remains focused on providing intranet client-server software application development irrespective of the complexity and size of the project.
We use best-in-class tools and state-of-the-art custom software development services to scale up your business
Software Product Development
On-Premise and Cloud Application Development
Application Migration & Re-engineering
Bespoke Web Application Development
Enterprise Application Integration
Client - Server Application Development
Custom Software Solutions to Experience the Peace of Mind
Numbers of organizations, from small and medium size enterprises to large-scale businesses have turned to Bacancy Technology to turn their ideas into reality.
Custom Software Development Engineering
Get robust, highly interactive and data-driven custom software application development services with optimum quality standards.
250+ Active Developers
Hire dedicated software developers from us to build custom software solutions for web, mobile and desktop to accelerate the experience of your users.
Easy Project Management
We use project management tools like Slack, Jira, Trello, Pivotal Tracker, Asana etc. Where daily progress can be easily tacked and you can create the task, assign work and monitor the work as well.
24/7/365 Support
Feel safe and secure with our 24/7/365 support solutions to meet your distinct business needs.
Benefits of Custom Software Development While Hiring Dedicated Programmers From Us
Cost-effective and flexibility in hiring model
100% source code authorization
Skilled and experienced developers and development team
Adherence to project timeline
Complete participation and your control on the team
Daily reports for monitoring team performance
Team is easily & seamlessly accessible anytime – anywhere
Meetings and daily reports to update client with project status
Outsource custom software application development with guaranteed results
Schedule an Interview

Drop us a line or fill out a quote request form. If you prefer, you can conduct as many interviews as you want, before you hire a developer of your choice.

Sign a Contract

We sign NDA (Non-Disclosure Agreements) to protect your confidential data and ideas.

Start a Development

Our portfolio ranges across diverse industries, companies, and geography with strict adherence to high-quality code and on time delivery.
Let's talk. Just enter your details and we will reply within 24 hours
Technology Expertise
We use best-in-class tools, state-of-the-art technologies and modern approaches to scale up your business
Languages & Platforms
Node.Js
Java Script
ES2016
Type Script
VueJS
RUby On Rails
PHP
.Net
Golang
Python
Front-End
HTML 5
CSS 3
SASS
Angular
ReactJS
Frameworks & Libraries
Express.js
Sails.js
Socket.io
Passport
Async
Phantom js
Babel
Lodash
Server
PM2
Nginx
Jenkins
Amazon AWS
DBs
Mongo DB
DynamoDB
MySQL
PostgreSQL
Testing
Mocha
Ava
Supertest
Chai
Sinon
David Carta

CEO/President at Telaeris, Inc.

"We have used Bacancy on a couple occasions for iOS, Android, and Ruby on Rails development. Overall, we have been happy with them and will likely use them again. For our project, they didn't appear to adhere to any agile workflow, but they did have a good management structure of engineers and project managers. As with many offshore groups, there are senior and junior developers, so the quality of the specific engineer on your project does vary. This being said, they do a pretty good job using the senior guys to manage the junior guys."

Edward Tatro

President Outfox Solutions, Inc.

"Vivek has provided application technical support for our company for over two years. Our application is a large, complex cloud based supply chain. Vivek quickly gained a grasp of our system environment and demonstrated an excellent understanding of the complexity associated with project requests. His technical expertise has been helpful in enabling us to keep up with ever changing customer requirements. I found him to be a very honest person and a pleasure to work with. Importantly, Vivek has been typically very accommodating with respect to the nine-hour time zone difference between our offices."
Frequently Asked Questions
Where is Bacancy Technology based in? What is the team-strength?

We are based in the USA, Canada, and India. We have 250+ in-house skilled developers with an average experience of 7+ years.

I am not tech savvy; will I still be able to work with your team?

Absolutely, you can. Choosing us gives you peace of mind, and we are here to help you fill the technology gap on your behalf.

May I know your developer's core expertise and industry experience?

We have extremely talented Agile software developers who have in-depth knowledge and extensive experience in all the top-notch technologies.

Do you work according to my time zone preference?

Hire Dedicated Developers from us to work according to your time zone (EST/PST/CST/MST), deadline and milestone. To know more get in touch with us at [email protected] or skype "Bacancy."

Will I have complete control over the hired developers?

Yes, the developers your hire from us will dedicatedly work on your project as your employees only. You will have the total access and complete control on them through your convenient communication platform.

Do you use any project management tools?

Yes, we use industry-standard project management tools like Jira, Trello, Pivotal Tracker, Asana, etc. Where you will be able to track the productivity of developers and monitor the daily progress of your project. You can create the task, assign the work and monitor the development progress.

How do you manage the code?

For source code management and version control, we use Github / Bitbucket. Our developers will regularly push the code so you can review all the commits and manage it easily.

No, not at all. We ensure not to re-use your license keys, patented processes, trademarks or proprietary algorithms or anything specific that we have used explicitly for your project only.

What is your project development methodology?

We follow Agile and Scrum methodology. Where the team does a daily standup, meeting called "daily scrum." Preferably, the meeting is held in the morning and it lasts 10 to 15 minutes. During the daily standup, each team member is required to answer the following questions:

1) What did you do yesterday?
2) What will you do today?
3) Are there any blockers or impediments in your way?

The developer is required to mention what he/she accomplished yesterday and will he/she work on today. It helps the entire team to understand what work has been done so far and what work has remained to achieve the milestone. This is how you can have full transparency and control over your project and developers.

How can I choose a developer of my choice?

After careful consideration of your project requirement, we assign a skilled and seasoned programmer to work on your project under a well-established IT set-up.

If you prefer, you can conduct as many interviews as you want, before you hire a developer of your choice. If in-case, the expertise of a hired developer does not deliver the desired output or if you want to add more developers with the diverse skill-set, then we will help you in both situations right away. We are offering peace of mind with 100% success guaranteed.

What is the cost and engagement options available at Bacancy Technology?

We provide three types of hiring engagement models.

Dedicated Developer - Monthly basis 160 Hours a Month. 8 hours a day, 5 days a week Hourly Basis – Hours/ Month We use time tracking tools like time doctor, hub stuff for time tracking Time and Material Base You can share your requirements with our team. Our team will evaluate your requirements and then get back to you with the detailed estimation of your project along with time and cost as well as the roadmap of the project.

What's your pricing model?

Dedicated Hiring: - For dedicated resources hiring, you are required to pay one-month upfront payment and when the next invoice will be generated once the cycle of one month is completed. Hourly Basis: - -In an hourly basis, you are required to pay one week of the advance payment, and the remaining amount can then be paid in weekly, fortnightly or monthly payments as per the pre-agreed contract with you.Fixed Time and Cost Model: - For the time and material base hiring, you will be required to pay 20 to 30% cost of the project as upfront payment and the remaining amount will be based on the milestone so upon completion of milestone you will be releasing next % of payment.

How absolute is my ownership?

You will have complete ownership of your entire project. It includes the NDA, copyright, source code, intellectual property rights, etc.

Do you have service level agreement in place?

Why should I hire a dedicated development team?

There are a couple of benefits of hiring dedicated and skilled developers

An opportunity to work with dedicated and skilled developers
Total control over the development process
Hiring a dedicated team guarantees a Quality Assurance and risk minimization
We will provide a dedicated Scrum Master (Project Manager) to manage your project and team, without any additional charges. At a free of cost
A shared QA will be provided to assure quality without any cost
And at last, but not least is the fact that developers work as a part of your team