Machine Learning Development Company
Bring Your Data To Life, Take Your Business To The Next Level With Bacancy's Machine Learning Services. Our advanced knowledge in data science and machine learning can help your business implementation in next generation machine learning solutions
Request Free Consultation
Bring Your Data To Life, Take Your Business To The Next Level With Bacancy's Machine Learning Services
Here are a few statistics showing why Machine Learning is important for your business
The Motley Fool states that 80% of executives believe that AI boosts productivity
Through machine learning algorithm, Netflix saved $1 billion and was able to offer better movie and Tv show recommendations.
We are all exposed to machine learning. If you use iPhone's Siri, Netflix, Amazon Echo and Google, you use machine learning.
Amazon's same-day delivery is made possible because of machine learning. Amazon's current machine learning algorithm has resulted in a 225% decrease in the click to ship time.
Our Process: How Bacancy Can Help
We first look to determine if AI can address your challenges by:
Checking to see if you have the right data
We check whether a successful solution will increase your ROI
We advise you on whether to execute a machine learning solution or wait.
To get an answer to these questions, our engineers will only need a 15-minute call with you.
If we find that machine learning is the right solution for you, then you will have a meeting with our AI team and create a plan. The meeting will be around 5 hours where we learn about your objectives. We tell you how to approach your goals and create a plan of how the solution will look.
The dataset is the most important in machine learning as it's what the algorithm will learn from. You will define that dataset in preparation for the next phase.
You may have a great plan, an amazing team and excellent data. However, this does not guarantee that the system will work. We eliminate any risks as soon as possible.
After ascertaining that the algorithm will work, we work fast to deliver the solution in under 2 months. The sooner you ML solution is live, the sooner you will be able to improve it. It is a feedback loop that does not play too nicely with delays.
After the solution is live, it is set on autopilot, so that it improves based on the incremental data that it comes across.
All the insights we uncover from the project, we summarize for you and your team. Apart from the detailed technical documents, we also send you summary reports to explain the solution to you and your team.
We also give you the whole source code and set it up to run on your machines or in the cloud.
We will always be here to offer the support you need. We will:
Updating the algorithm
Feature additions to the software
Fixing bugs
To get an answer to these questions, our engineers will only need a 15-minute call with you.
How Bacancy Does Work?
Schedule A Developer Interview / Get A Free Consultation / Plan and Pricing
Benefits of Working With Us
Save up to 50% on development while totally focusing on your primary business.
Shorten your time to market by as much as 50%
Extend your development team quickly using a pool of our skilled professionals.
Test your bold ideas in our R&D lab that is in-house.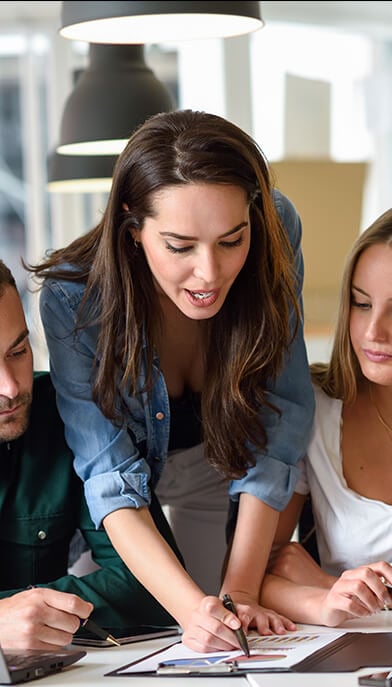 Excellent Machine Learning Services By Professionals
We build predictive models and data analytics tools, test them and then deploy them on your datasets to predict the right decision to take.
We build predictive models to predict what customers will like or dislike and we use visualization libraries like Seaborn, Matplotlib and Plotly to give a visual interpretation of the data.
We do natural language processing (NLP) for content segregation, text and news summary.
We can set up AWS with Sagemaker for machine learning.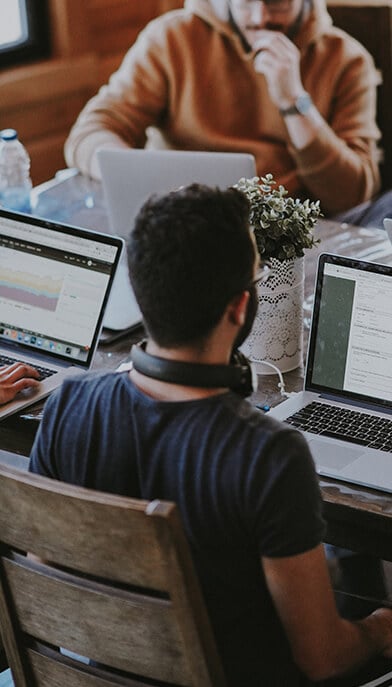 Regardless Of Industry, We Remotely Extend Your Team
We are experts in technology solutions based on machine learning algorithms that can be used in various industries like travel, leisure, retail, e-commerce, insurance and finance.
With our machine learning expertise, we enhance and transform the way clients use data to reach bigger business goals. We build solutions for real-world problems, taking them from concept to deployment.
We are well-versed, though not limited to the following concepts: unsupervised learning, predictive modelling, data mining, text extraction, chatbots and sentiment analysis.