Machine Learning Development Company
Bring Your Data To Life, Take Your Business To The Next Level With Bacancy's Machine Learning Services. Our advanced knowledge in data science and machine learning can help your business implementation in next generation machine learning solutions
Request Free Consultation
Bring Your Data To Life, Take Your Business To The Next Level With Bacancy's Machine Learning Services
Here are a few statistics showing why Machine Learning is important for your business
The Motley Fool states that 80% of executives believe that AI boosts productivity
Through machine learning algorithm, Netflix saved $1 billion and was able to offer better movie and Tv show recommendations.
We are all exposed to machine learning. If you use iPhone's Siri, Netflix, Amazon Echo and Google, you use machine learning.
Amazon's same-day delivery is made possible because of machine learning. Amazon's current machine learning algorithm has resulted in a 225% decrease in the click to ship time.
Our Process: How Bacancy Can Help
We first look to determine if AI can address your challenges by:
Checking to see if you have the right data
We check whether a successful solution will increase your ROI
We advise you on whether to execute a machine learning solution or wait.
To get an answer to these questions, our engineers will only need a 15-minute call with you.
If we find that machine learning is the right solution for you, then you will have a meeting with our AI team and create a plan. The meeting will be around 5 hours where we learn about your objectives. We tell you how to approach your goals and create a plan of how the solution will look.
The dataset is the most important in machine learning as it's what the algorithm will learn from. You will define that dataset in preparation for the next phase.
You may have a great plan, an amazing team and excellent data. However, this does not guarantee that the system will work. We eliminate any risks as soon as possible.
After ascertaining that the algorithm will work, we work fast to deliver the solution in under 2 months. The sooner you ML solution is live, the sooner you will be able to improve it. It is a feedback loop that does not play too nicely with delays.
After the solution is live, it is set on autopilot, so that it improves based on the incremental data that it comes across.
All the insights we uncover from the project, we summarize for you and your team. Apart from the detailed technical documents, we also send you summary reports to explain the solution to you and your team.
We also give you the whole source code and set it up to run on your machines or in the cloud.
We will always be here to offer the support you need. We will:
Updating the algorithm
Feature additions to the software
Fixing bugs
To get an answer to these questions, our engineers will only need a 15-minute call with you.
How Bacancy Does Work?
Schedule A Developer Interview / Get A Free Consultation / Plan and Pricing
Benefits of Working With Us
Save up to 50% on development while totally focusing on your primary business.
Shorten your time to market by as much as 50%
Extend your development team quickly using a pool of our skilled professionals.
Test your bold ideas in our R&D lab that is in-house.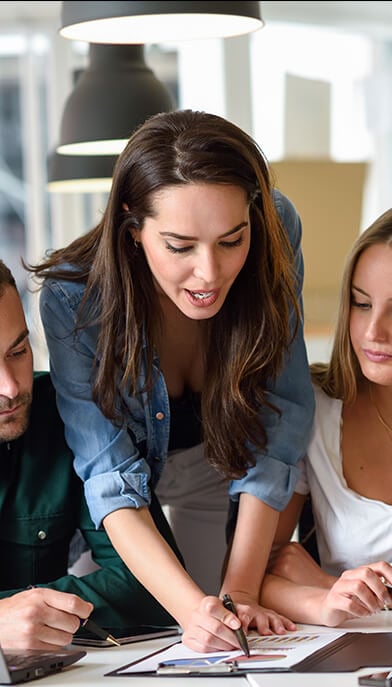 Excellent Machine Learning Services By Professionals
We build predictive models and data analytics tools, test them and then deploy them on your datasets to predict the right decision to take.
We build predictive models to predict what customers will like or dislike and we use visualization libraries like Seaborn, Matplotlib and Plotly to give a visual interpretation of the data.
We do natural language processing (NLP) for content segregation, text and news summary.
We can set up AWS with Sagemaker for machine learning.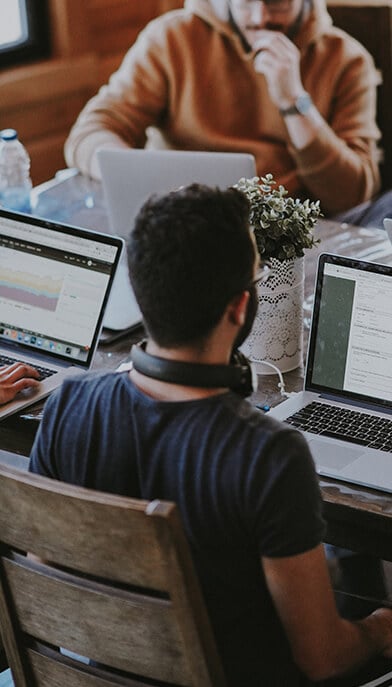 Regardless Of Industry, We Remotely Extend Your Team
We are experts in technology solutions based on machine learning algorithms that can be used in various industries like travel, leisure, retail, e-commerce, insurance and finance.
With our machine learning expertise, we enhance and transform the way clients use data to reach bigger business goals. We build solutions for real-world problems, taking them from concept to deployment.
We are well-versed, though not limited to the following concepts: unsupervised learning, predictive modelling, data mining, text extraction, chatbots and sentiment analysis.
Frequently Asked Questions
Apart from Prediction and Classification, For what other projects, I can use Machine learning?

ML Solution is not only meant for prediction/classification. Following are a few other use cases:

Image Processing (Correct image quality, Image Analysis, Image Synthesizing, Image Captioning)
Text Generation (For Q&A, Chatbot Response, Text Summarization)
Video Processing (Identifying actions and humans present in the video, Video summarization)

How much data is required to build an ML-based solution?

The success of the ML model is based on data. For Deep Learning operations, approx 1500 units of the data point, including image, documents, review, is required for any ML-based training/Testing/Validations.

What specific type of data is required to implement ML?

Any data which can be converted as well as represented into numerical representation can be worked used for ML.

Here is the list of such types of data:

Tabular data
Text
Image
Video
Graphs

How can I integrate my application with ML?

A RestAPI based URL can be generated and integrated into the application, which will call underneath ML implementation by passing the required parameters. Machine Learning has a set of ready-to-use APIs that could be run on-device as well as in the cloud.

What can the quality of output In-terms of accuracy be achieved by implementing ML solutions?

ML generated the likelihood of something as output instead of exact output. For, I.e., It is difficult to tell which team will win the tournament. However, based on past data and other contextual data, the model can predict that so and so the team will have a 95% chance of winning.

What are your ML developer's expertise and industry experience?

Well, We have incredibly talented and seasoned ML developers who have in-depth knowledge and extensive experience in building the next-generation solution with desired features and seamless performance. ML developers at Bacancy Technology have an average experience of 4+ years. Hire experienced ML developers from us for top-grade ML development services to achieve desired business results.

Will I have complete control over the hired ML developers?

For sure, ML developers you hire from us will dedicatedly work on your project as your employees only. You will have the total access and complete control on them through your convenient communication platform.

Will you according to my time zone preference?

Definitely, We will. Hire ML Developers from us to work according to your time zone (EST/PST/CST/MST), deadline, and milestone. To know more, get in touch with us at [email protected] or skype "Bacancy."

Do your ML developers follow SEO friendly design and development practices to make my website search engine friendly?

Our ML developers do! Be assured; our ML developers and designers are well-versed with developing search engine friendly websites keeping all the SEO aspects into consideration that includes, Server-side rendering, interactive and emerging UI/UX trends, utilizing schema mark-ups for rich snippets, creating crawlable site structures along with URLs to make your website more SEO-friendly.

What are the hiring engagement options available at Bacancy Technology?

At Bacancy Technology, we provide three types of hiring engagement models.Dedicated Developer-Monthly basis -160 Hours a Month. 8 hours a day, 5 days a weekHourly Basis – Hours/ Month -We use time tracking tools like time doctor, hub stuff for time trackingTime and Material Base- You can share your requirements with our team. Our team will evaluate your requirements and then get back to you with the detailed estimation of your project along with time and cost as well as the roadmap of the project.

What project management tools do you use to communicate with the hired ML developers?

At Bacancy Technology, we use industry-standard project management tools like Jira, Trello, Pivotal Tracker, Asana, etc. Where you will be able to track the productivity of hired ML developers and monitor the daily progress of your project. You can create the task, assign the work, and follow the development progress.

Will you provide any document to absolute the ownership of my ML project?

Yes, You will have 100% ownership of your ML project. It includes NDA, copyright, source code, intellectual property rights, etc.

What I am not satisfied with your ML developers and want to exit?

Rest assured. That will never happen. Client satisfaction is our highest priority.

Either Party to this agreement may terminate the contract, with or without cause, by providing at least 14 days (2) weeks written notice to the other Party. Upon termination of this agreement, the Bacancy Technology shall deliver a termination invoice for work completed to date, which shall be paid by the client (in 3 business days). The Termination invoice shall specify all unpaid work and the remaining amount of the work done till the termination date. On termination, all work completed to time shall be delivered to the client in a usable electronic format.