AngularJS Development Services and Skillset Needed to Build Modern Digital Experiences
If you have idea
for MVP
Share your potential business idea or MVP with us, and we will help you build robust, reliable, and data-driven AngularJS application with optimum quality standards.
If you have
Wireframes
Share your wireframe with us, and you'll get full-scale responsive UI-UX development considering scope and requirements. From a detailed analysis of prototype to test proof hosting, you'll get it everything from us.
If you Already have
Existing App
Share the codebase of your existing app, and we'll provide you maintain support in terms of bug fixing and enhancement. AngularJS Development Services Where Front-end Evolution Begins
We have Top-of-the-line Expertise in AngularJS, Angular 9.0, 8.0, 7.0, 6.0, 5.0, 4.0,2.0
We are the early adopter and now the veterans of the latest, greatest, and most quickly adopted front-end technology of this decade. We are a globally renowned AngularJS service provider and offering Angular development services from Angular 2.0, Angular 4.0, Angular 5.0, Angular 6.0, Angular 7.0, Angular 8.0 to Angular 9.0. Our skilled Angular experts have top-notch expertise in extending HTML vocabulary with minimum coding.
Request a Free Consultation
AngularJS and Angular Development Services Build Experience-Driven Businesses
Get robust, reliable, highly interactive and data-driven AngularJS development services with a blend of seamless performance, user-friendly features, and interactive designs.
Custom AngularJS/Angular Development
We have in-depth knowledge and extensive experience in building secure, scalable and feature-packed applications with seamless performance across devices.
AJAX Development
Our developers have been committed to bringing out the expertise in various Ajax web development and technologies like JavaScript, XHTML, CSS, and XML Http Request (XHR).
Web App UI/UX Development
Our Seasoned Angular experts provide eye-catchy web app UI/UX development services following in the industry trends.
Custom Plugin Development
We provide highly-interactive and data-driven enterprise-oriented custom Plugin development services to fulfill your unique business needs.
eCommerce Portal Development
Development of feature-rich and interactive shopping cart is a lot simpler with the help of AngularJS. Let us help you develop simple and ravishing portal system with floating panels.
Migrations & Porting to MEAN Stack
Being a globally renowned AngularJS development company, we know how to quickly and efficiently migrate your existing app to the latest version from another platform.
Upgrade to Angular Ivy V9 - Upgrade Your Angular Application to the Latest Version
Are you planning to migrate or upgrade your existing Angular application to the latest version of Angular Ivy? Then without a doubt, you should take a step forward to this approach. Ivy compiler, TypeScript 3.7 Support, bundle size, runtime, lazy loading are just a few groundbreaking changes that increase the desire to upgrade to the version. The latest version Angular 9.0.0, is the most tested version of Angular ever.
So, whether you need assistance with maintenance and support or looking for the best Angular minds to upgrade your legacy application to the desired version of Angular, we aren't afraid to roll our sleeves up. Hire Angular developers from us to level up your business and make your application more performant, responsive, and better optimized. With our Angular upgrade Service support, you will have 100% peace of mind and we ensure to take care of everything.
Developing Impactful Products to Help your Business Grow
We use best-in-class tools and state-of-the-art AngularJS development services to scale up your business.
Business Meets Tech
Our AngularJS developers are ingenious in driving success with modern Agile methodology and advanced AngularJS development Services
Cost-effective and flexibility in hiring model
100% source code authorization
Skilled and experienced programmers and development team from India
Adherence to the project timeline
Complete participation and your control on the team
Daily reports for monitoring team performance
The team is easily & seamlessly accessible anytime – anywhere
Meetings and daily reports to update the client with project status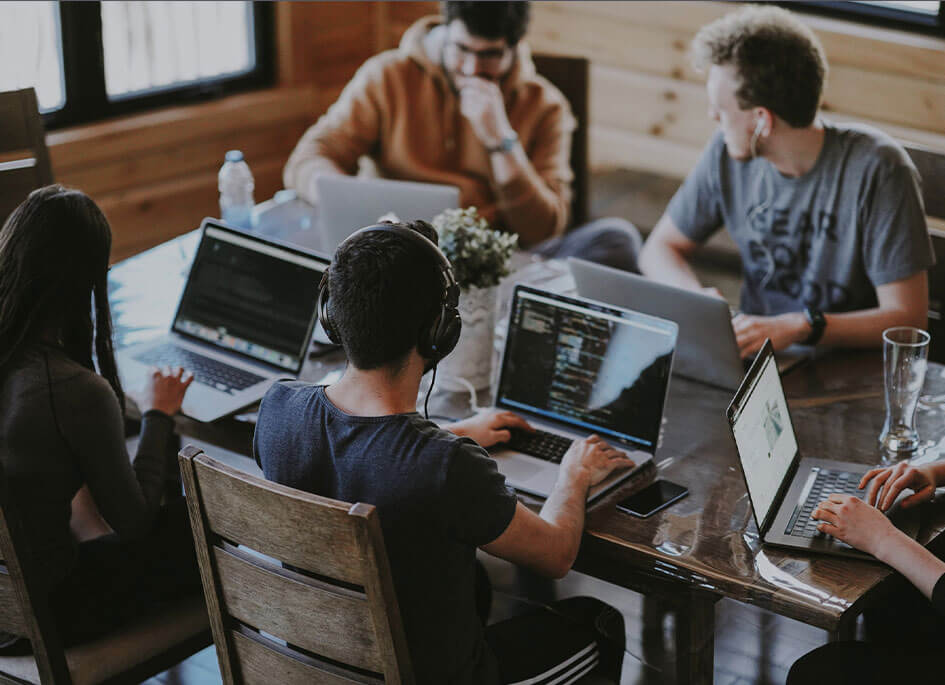 Hire AngularJS Developers to Build a product that makes sense to your customers
We have the best Angular minds with top-of-the-line expertise in all the versions of AngularJS development services
Being a globally renowned AngularJS development company, we have made our self-capable in building feature-packed and cutting-edge UI/UX AngularJS solutions. Outsource top-notch Angular minds from us to build highly scalable, interactive, and dynamic frontends with brilliant web performance. Hire AngularJS developers from us to effectively escalate the experience of your end-users.
Hire AngularJS Developer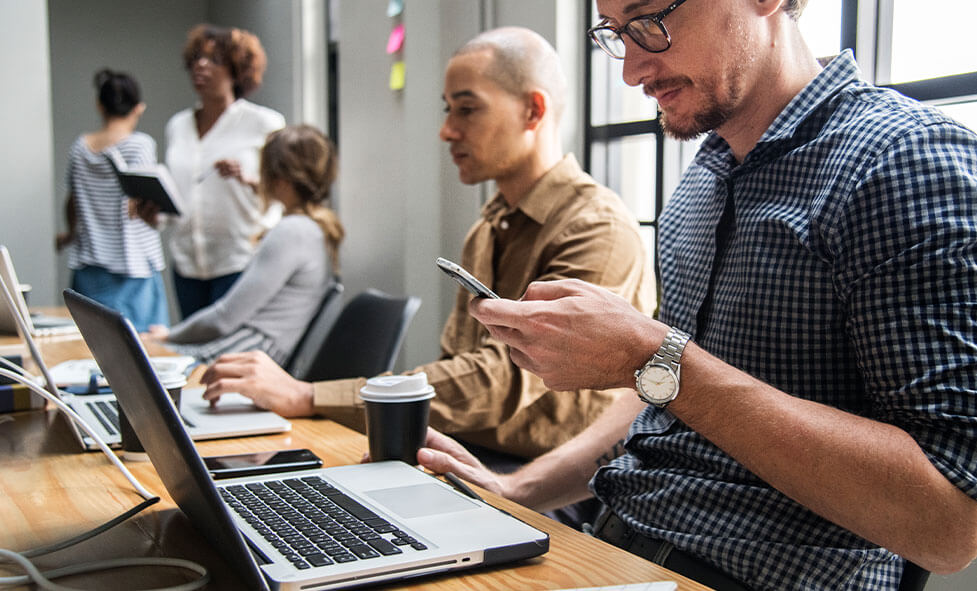 Angular Development Company who Knows Thy Customer
Considering the ever-growing demand for interactive web designs and applications, we have incorporated all the versions of Angular as our mainstream frontend technology. We have successfully prowess in building highly interactive, scalable, data-driven and well-structured cross-platform web applications using AngularJS. Hire AngularJS developers to develop a product with the following fundamentals: security, stability, and adaptability.
Our AngularJS Technological Expertise
| | |
| --- | --- |
| Theme: | Fuse, Wordpres+Angular7, CleanUI, CoreUI |
| Libraries: | Angular7/8 Custom Create Libraries, Angular Material, Bootstrap, RXJS, FullCalendar,@Types/Googlemaps, @Types/Fabric (For Canvas), For Cropping - @Types/Cropperjs |
| APIs: | Facebook API, Instagram API, YouTube API, Spotify API, Apple Music API, Google API, Jira REST API, GitHub API, SoundCloud API |
| Platforms: | Firebase, NGRX(Angular + Redux), Amazon Web Services(AWS), DockerHeroku, Azure, AWS Lambda |
| Framework: | AngularJS, Angular2+, Angular7, Angular8 |
| Version Control: | Github, Bitbucket, Gitlab |
| Designer Tool: | Zeplin, Xd Adobe, Invision App |
| Communication Tool: | Slack, Microsoft Team, Hangout |
| Meeting: | Google Meet, Zoom |
| Editor: | Visual Studio Code, Notepad++, Sublime |
| Database: | Mongodb, PostgraSQL, MySQL, DynamoDB |
| Language: | NodeJS, AngularJS, Angular2+, Typescript, Javascript, RXJS, JQuery |
| Project Management Tools: | JIRA, Trello, BaseCamp |
| Other: | Twilio, Agile, Test-Driven Development (TDD), Goole Map, Stripe Integration (Payment Gateway) |
Frequently Asked Questions
Developing or migrating my existing app into Angular will help me save my time and money?

Yes, if you hire a full-stack Angular developer from us, then you will be able to migrate as well as build from scratch an eye-catching and easily accessible application. Doing so will also help you save your valuable time as well as money that can be invested in the advertisement.

Is building a web app in Angular is a secure choice?

Absolutely yes! Angular is a JavaScript framework that works as per REST, which helps you to build high traffic applications keeping all the data secured and encrypted.

Is Angular suitable for developing mobile-friendly applications?

100% yes. Angular framework is compatible with both mobile and desktop applications. With the help of Angular, Mobile UI development can be much easier and faster, and that's why Angular is suitable for developing mobile-friendly applications.

Are your Angular developers well-versed with all the versions of Angular?

Yes, Our Angulars developers have incorporated all the versions of Angular from version 2.0.0 to 9.0.0 as our mainstream front-end technology.

What should I do if I have any idea or MVP for the Angular project?

That's great! First of all, you are most welcome. You can definitely share your next big idea or MVP, and we will help you build a full-fledged product from scratch using Angular. Our 100% dedicated. Angular developers can help you transform your idea into a viable solution.

What should I do if I have wireframes and would like to go for Angular development?

No worries, we're always here to lend a helping hand. Share codebases of your existing app, and we'll provide you with maintaining support in terms of bug fixing and enhancement using Angular.

What should I do if I have an existing app and would like to upgrade/fix it in Angular?

No worries, we're always here to lend a helping hand. Share codebases of your existing app, and we'll provide you with maintaining support in terms of bug fixing and enhancement using Angular.

May I know your Angular developer's expertise and industry experience?

We have incredibly talented Angular developers who have in-depth knowledge and extensive experience in building real-time and dynamic apps using Angular. Our Angular developers have an average experience of 4+ years. Hire Angular developer from us for top-grade Angular development services to achieve desired business results.

What are the hiring engagement options available at Bacancy Technology?

Here you go! We provide three types of pricing & hiring engagement model for your Angular project.Dedicated Developer - Monthly basis160 Hours a Month. 8 hours a day, 5 days a weekHourly Basis – Hours/ Month -We use time tracking tools like time doctor, hub stuff for time trackingTime and Material Base You can share your requirements with our team. Our team will evaluate your needs and then get back to you with the detailed estimation of your project along with time and cost, as well as the roadmap of the project.

What project management tools do your Angular developers use to communicate?

Our Angular developers use industry-standard project management tools like Jira, Trello, Pivotal Tracker, Asana, etc. Where you will be able to track the productivity of developers and monitor the daily progress of your project. You can create the task, assign the work, and monitor the development progress.

How will you manage the code in my Angular project?

We use Github / Bitbucket for source code management and version control. Our Angular developers will regularly push the code so you can review all the commits and manage them easily.

Will I have the guarantee for the ownership of my source code?

Yes, you will have complete ownership of your source code. We ensure not to re-use your license keys, patented processes, trademarks, or proprietary algorithms or anything specific that we have used explicitly for your project only.

Will you work according to my time zone preference for my Angular project?

Definitely, yes. You can hire dedicated Angular developers from us to work according to your time zone (EST/PST/CST/MST), deadline, and milestone. To know more, get in touch with us at [email protected] or Skype "Bacancy."

Do you provide any document to absolute ownership of my Angular project?

Rest assured, you will have 100% ownership of your Angular project. It includes NDA, copyright, source code, intellectual property rights, etc.

Do your Angular developers follow SEO friendly design and development practices to develop my website search engine friendly?

Yes, our Angular developers do! Be assured; our Angular developers and designers are well- versed with developing search engine friendly websites keeping all the SEO aspects into consideration that includes, Server-side rendering, interactive and emerging UI/UX trends, utilizing schema mark-ups for rich snippets, creating crawlable site structures along with URLs to make your website more SEO-friendly.

What if I am not satisfied with your Angular developer's work and would like to exit?

Be assured. That will never happen. Client satisfaction is our highest priority. Either Party to this agreement may terminate the contract, with or without cause, by providing at least 14 days (2) weeks written notice to the other Party. Upon termination of this agreement, the Bacancy Technology shall deliver a termination invoice for work completed to date, which shall be paid by the client (in 3 business days). The Termination invoice shall specify all unpaid work and the remaining amount of the work done till the termination date. On termination, all work completed to time shall be delivered to the client in a usable electronic format.