Why Python for Web Development?
Questions are important. They give you the motive and purpose for your actions. Here, the reasons to choose Python for web development are many. The most significant ones have been explained below: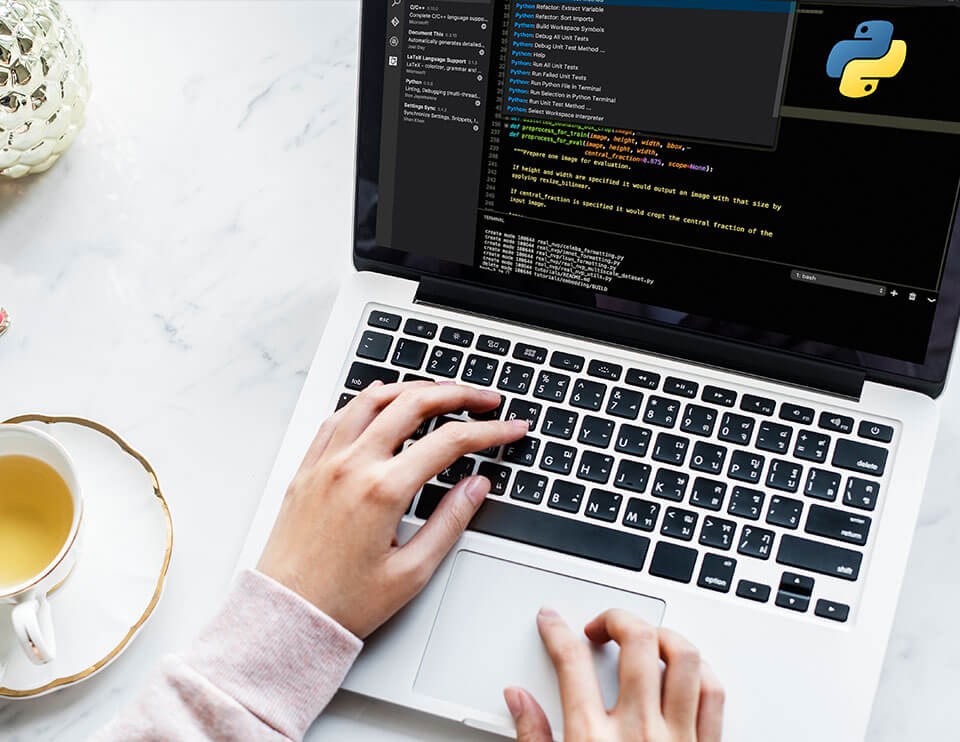 Outstanding Library collection
You can thank the comprehensive Python libraries for making it the versatile and powerful programming language that every other business counts on. The likes of SciPy, Django and NumPy make it possible to use Python for making our web solutions better than ever.
Too Many Good Things
The dynamism and reliability that this language offers is hard to match up by any of its contemporaries. This high level OOP based programming language makes smart use of a number of its intrinsic features including DRY (don't repeat yourself ) and RAD (rapid application development) among several others.
Well Developed Community
Whether you think python in an online variant of the legendary Snakes game or you are still not clear about what all you can accomplish with it, the Python community is where you can get all the answers. You can visit it anytime to have an open and honest interaction with people who might or might not be paddling upstream on the same virtual boat!
For more queries and productive discussion regarding your upcoming or ongoing project, you can always connect with us, anytime!
Bacancy Technology For Python Developer Requirements Of All Kinds, Always!
When you consult us for you Python software development requirements, you are opting for quality and reliability. We specialize in a number of Python software development services, few of which have been briefly explained as follows:
Prototype Development
We start with a well crafted design for the prototype that culminated from our rich experience and command over the language. The final result is fast, secure and perfectly capable of using the database and in the desired manner over the online platform.
Software Migration
Portability is one of the key factors that helps us in utilizing the best of the latest technology without having to shell out the upgrade cost every single time. We offer the migration service from an old version of Python to the latest one and also across different platforms.
Application Development
Our dedicated Python developers will create the best possible application while keeping in mind your vision. This will help you to reach the pinnacle of success in your business while providing your customers the best online user experience.
Backend System
Most of the organizations today prefer Python to create the mammoth backend systems that support crucial day-to-day activities involved in smooth functioning of their enterprise. The web and mobile applications of all size and purpose are created using the vast knowledge of Python.
Internet of Things
Smart home automation is the future for the smart netizens. And we are here to make sure that they are never slowed down by the constrains of memory and the computational power. We constantly come up with innovative ideas to bridge the gap between idea and the solution for our esteemed clients.
Machine Learning
The sci-fi dystopia aside, if you want to make your machines smarter to cut your work load in half, take the help of genius python codes that will do it for you. The syntax of Python is too close to the standard English language which makes it that much easy to remember and code as per the requirement.
Anytime Support
After successfully helping you in realizing your vision, we are there to help you with every big and small trouble you might face with its usage and maintenance. You just need to contact us and we will troubleshoot the problems for you whether it is day or night.
So tell us about your business idea that has the potential of being the next big bang of the cyber world. And our certified and skilled python developers will make it a reality, just like that!