Why You Should Seriously Start Thinking
About Software Development Outsourcing Now
Outsourcing your important projects to the right organization can make all the difference in your business. It might be the only hurdle left between you and all your impending business goals. In our opinion, the benefits of software development outsourcing are numerous, few of which have been explained below.
Zero Management Headache
The troubles of management and administration might have become a part of your daily routine if you own a business. But, you can minimize them vastly if you let the offshore software companies shoulder your workload a bit. Now, they will take care of everything right from the office equipment to the employee management.
Experienced in Desired Skillset
It is very much possible that the offshore markets may possess more skilled developers that can help you better in your projects. In this cyber age, education and dexterity is not ruled by the co-ordinates anymore. So, you might be able to get the better quality product if you simply give the offshore software development services a try.
Save Time and Resources
You get get a good deal for your money if you go for companies away from the Western Europe and North American region. Here, the cost of living is drastically lower than their western counterparts. This means that you will get quality product along with additional support and complimentary services at highly reasonable prices.
Shared Responsibility
You should consider partnering with an offshore organization that fits your bill. This way, they will share the risks, deadline concerns and all other business related stresses that you were dealing all by yourself till now. Now, you will be able to plan and strategize together for improved results.
Our Top Offshore Software Development
Services Customized For You
At Bacancy you get a wide range of software development services so that you never have to compromise in any manner.
The best of them are as follows
Offshore Front End Development

Our team of competent developers are suitably skilled in the best front end frameworks and technologies. They have good experience in creating the most interactive, user friendly and smart interfaces. The Angular JS Development, Bootstrap Development, Backbone JS Development and Node JS Development are few of the many front end development methodologies that they have a good grasp on.

Offshore Web Development

When it comes the web, we can definitely offer you a collection of one of the best offshore software development services available in the market. It includes the complete list of most common software development projects that every big and small organization is increasingly getting involved in. Sales or market communication, mobile apps, enterprise level applications, marketing platforms and various other kind of software projects can be created according to you.

Offshore Cloud Based SaaS Development

This is the best time to take full advantage of the Cloud Computing service. Use the SaaS route of software execution and you can actually harness the power of the Cloud to grant access of your app or software to all its users for a better experience minus the hassles.

Offshore Support and Maintenance

There are a number of packages you can opt for to get the best in terms of support and maintenance. We can offer regular upgrades and patches as and when required. Proper configuration and regular support for changing client requirements is also available to make sure that your business always has the help within its reach.

Offshore Testing

You can easily avail the service of our skilled QA - engineers and testers for any old project or the one which you want to assign to us next. We constantly monitor the interaction and behavioral response of the developed software on different platforms, devices and frameworks so that your business never suffers.

Offshore Mobile App Development

Optimize your business and its reach by hiring our top class Android, iPhone and Windows app developers. They will create an authentic and highly useful app for both you and your target audience that boasts of all the right latest features. These end- to -end mobile app development projects will always be carried out according to your preferences.

Offshore E - Commerce Development

Get the most efficient and reliable e - commerce software development service with Bacancy Technology. We specialize in few of the most popular e-commerce development services at the moment including the Custom e-commerce development, Magento development and Open cart development.

What does your current project require to hep you achieve your goals for this quarter faster?

Whatever it is, we will definitely prove to be an important cog in the success machine that your business eventually evolves into with a little help from our side.
Excellent Communication, Great Code and Top-Notch Offshore Developers for Hire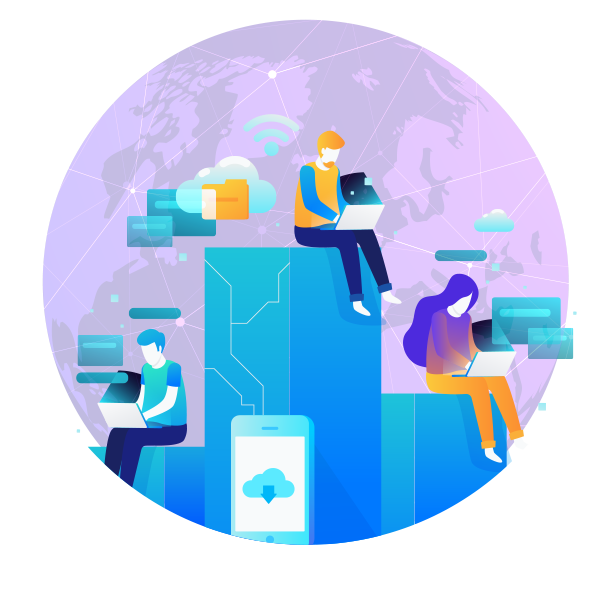 Request Free Consultation / Quote in 24 Hours
Bacancy Technology's Quality Assurance Process For
Each Offshore Software Development Service
We follow a series of steps with every project execution process. This way we are able to monitor the quality standards for the project more attentively without skipping out on anything important.
Goal Definition
We start with setting a transparent and helpful dialogue with the client. This way, we are able to understand the goals of the project and end up with a better understanding of the client's vision.
Setup
This step involves setting up the infrastructure and the regulating bodies to make sure that the workflow is consistent. It includes the network, servers, HR, hardware requirements and other components.
Project Management
It is more like a tier that includes a number of substeps that are taken care of individually. This includes management of issues, communication, HR, performance, inference and other aspects.
Delivery
Here, we take into consideration how and what we are finally delivery to you. We transfer the entire team, IP and the process documents on your end so that you can analyze them and utilize them as per the requirements.
Testing and Implementation
We conduct continuous code integration, automated code review and all the other important procedures involved in the testing process. After the acceptance test is finally performed on the client side, we get started on the implementation process.
Support and Maintenance
This step includes professional handling of the future feature enhancements, bug rework and the regular maintenance that a well -functioning software requires.
Bacancy Technology always thinks and stays one step ahead of the competition so that
you have a definite edge over your competition too.
Let us get started on your next business success story today!
Inquire Now
Our Business Model
Full-Time Hiring
Duration
8/hours per day, 5 days/week
---
Communication
Email, skype, Phone
---
Billing
Monthly
---
Hiring Period
Minimum 1 Month
---
Part-Time Hiring
Duration
4/hours per day, 5 days/week
---
Communication
Email, Skype, Phone
---
Billing
Monthly
---
Hiring Period
Minimum 1 Month
---
Hourly Hiring
Communication
Email, Skype, Phone
---
Billing
Monthly
---
Hiring Period
Minimum 25 Hours
---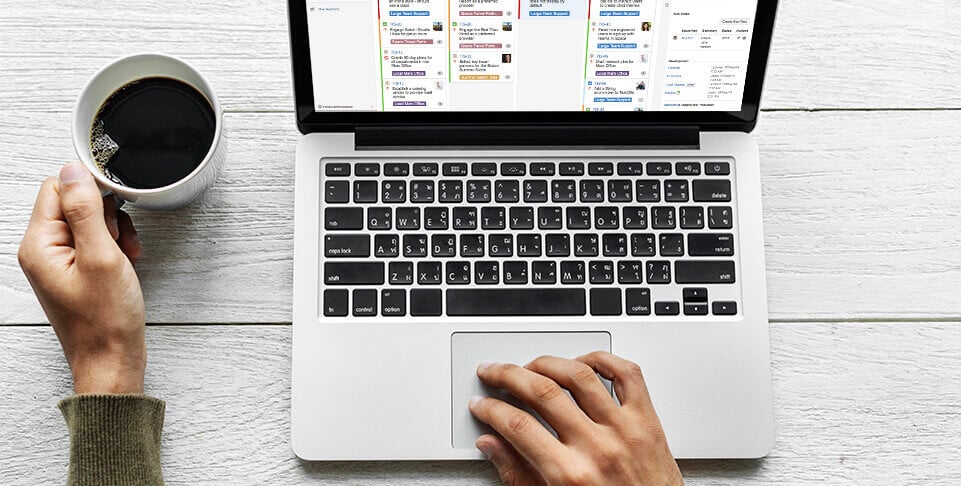 Project Management Tools We Use
We use industry-standard tools to scale your business propel further and go beyond developing completely new categories, products, and services even faster than ever before.
We also allow you to take an "Interview" prior to hiring our Offshore developer which makes you more "Comfortable"
FAQS
Where is Bacancy Technology based in? What is the team-strength?

We are based in the USA, Canada, and India. We have 250+ in-house skilled developers with an average experience of 7+ years.

I am not tech savvy; will I still be able to work with your team?

Absolutely, you can. Choosing us gives you peace of mind, and we are here to help you fill the technology gap on your behalf.

May I know your developer's core expertise and industry experience?

We have extremely talented Agile software developers who have in-depth knowledge and extensive experience in all the top-notch technologies.

Do you work according to my time zone preference?

Hire Dedicated Developers from us to work according to your time zone (EST/PST/CST/MST), deadline and milestone. To know more get in touch with us at [email protected] or skype "Bacancy."

Will I have complete control over the hired developers?

Yes, the developers your hire from us will dedicatedly work on your project as your employees only. You will have the total access and complete control on them through your convenient communication platform.

Do you use any project management tools?

Yes, we use industry-standard project management tools like Jira, Trello, Pivotal Tracker, Asana, etc. Where you will be able to track the productivity of developers and monitor the daily progress of your project. You can create the task, assign the work and monitor the development progress.

How do you manage the code?

For source code management and version control, we use Github / Bitbucket. Our developers will regularly push the code so you can review all the commits and manage it easily.

No, not at all. We ensure not to re-use your license keys, patented processes, trademarks or proprietary algorithms or anything specific that we have used explicitly for your project only.

What is your project development methodology?

We follow Agile and Scrum methodology. Where the team does a daily standup, meeting called "daily scrum." Preferably, the meeting is held in the morning and it lasts 10 to 15 minutes. During the daily standup, each team member is required to answer the following questions:

1) What did you do yesterday?
2) What will you do today?
3) Are there any blockers or impediments in your way?

The developer is required to mention what he/she accomplished yesterday and will he/she work on today. It helps the entire team to understand what work has been done so far and what work has remained to achieve the milestone. This is how you can have full transparency and control over your project and developers.

How can I choose a developer of my choice?

After careful consideration of your project requirement, we assign a skilled and seasoned programmer to work on your project under a well-established IT set-up.

If you prefer, you can conduct as many interviews as you want, before you hire a developer of your choice. If in-case, the expertise of a hired developer does not deliver the desired output or if you want to add more developers with the diverse skill-set, then we will help you in both situations right away. We are offering peace of mind with 100% success guaranteed.

What is the cost and engagement options available at Bacancy Technology?

We provide three types of hiring engagement models.

Dedicated Developer - Monthly basis 160 Hours a Month. 8 hours a day, 5 days a week Hourly Basis – Hours/ Month We use time tracking tools like time doctor, hub stuff for time tracking Time and Material Base You can share your requirements with our team. Our team will evaluate your requirements and then get back to you with the detailed estimation of your project along with time and cost as well as the roadmap of the project.

What's your pricing model?

Dedicated Hiring: - For dedicated resources hiring, you are required to pay one-month upfront payment and when the next invoice will be generated once the cycle of one month is completed. Hourly Basis: - -In an hourly basis, you are required to pay one week of the advance payment, and the remaining amount can then be paid in weekly, fortnightly or monthly payments as per the pre-agreed contract with you.Fixed Time and Cost Model: - For the time and material base hiring, you will be required to pay 20 to 30% cost of the project as upfront payment and the remaining amount will be based on the milestone so upon completion of milestone you will be releasing next % of payment.

How absolute is my ownership?

You will have complete ownership of your entire project. It includes the NDA, copyright, source code, intellectual property rights, etc.

Do you have service level agreement in place?

Why should I hire a dedicated development team?

There are a couple of benefits of hiring dedicated and skilled developers

An opportunity to work with dedicated and skilled developers
Total control over the development process
Hiring a dedicated team guarantees a Quality Assurance and risk minimization
We will provide a dedicated Scrum Master (Project Manager) to manage your project and team, without any additional charges. At a free of cost
A shared QA will be provided to assure quality without any cost
And at last, but not least is the fact that developers work as a part of your team