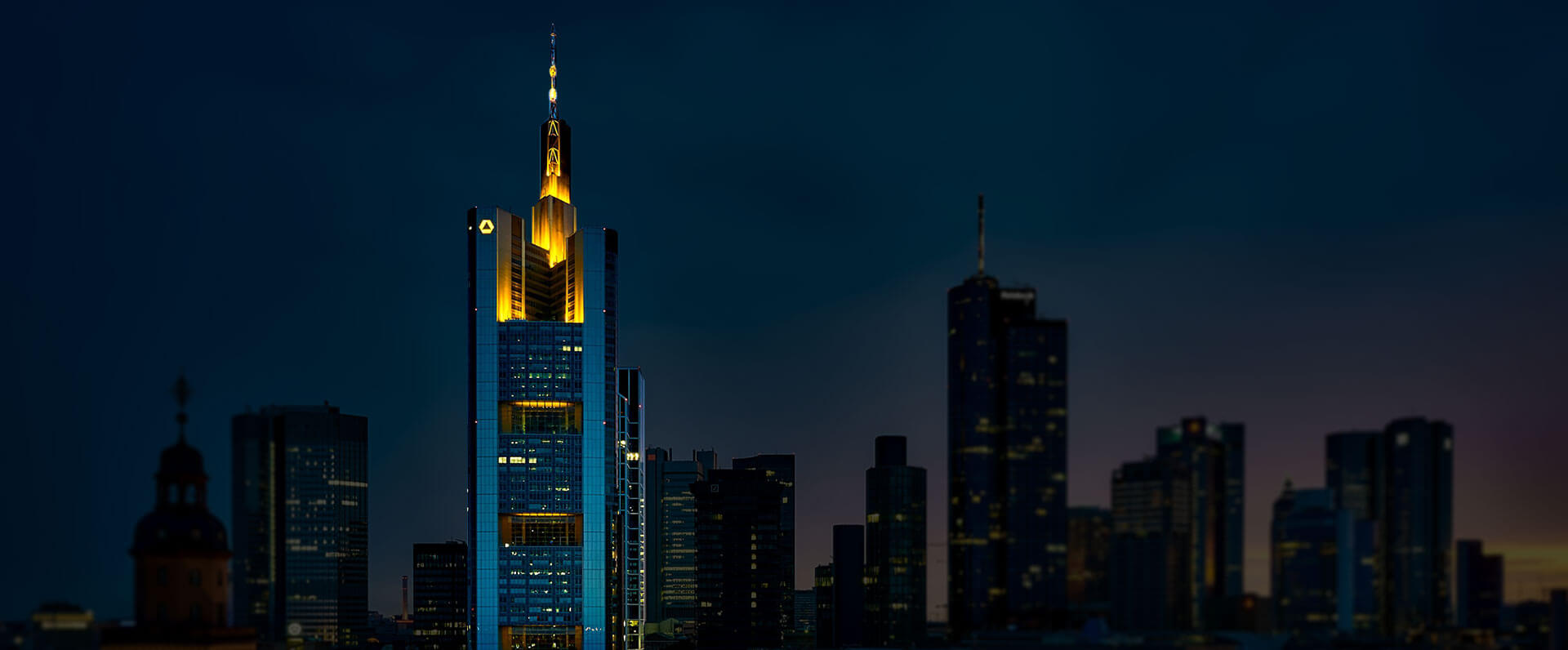 Real Estate Software Development And Software Solutions
We can help you uncover the hidden revenue opportunities to showcase your properties and connect with prospective buyers through technology.
Let's Schedule a Meeting
Bacancy Help You Customize Your Business With Magnificent Real Estate Software Development Services
The expansion of the economy is the reason why the demand for real-estate is gradually growing. The early growth has resulted in the gradual absorption of commercial as well as residential properties. The real estate industry is associated with handling multiple operations like tracking different locations, keeping up to date inventories, buying and selling the property, finding tenants, getting investors on board and new developments among many others. Thus, the use of technology and automation is indeed required to improve communication and reduce friction for real estate businesses.
Bacancy technology is offering innovative software development services to build your own real estate application. Whether you are a leading real estate company, a small agency associated with property business or an individual real-estate agent, leverage our software development expertise to build a powerful real-estate application to provide improved property buying experience to both buyers as well as sellers.
Custom Real Estate Solutions With Top Key Features
360 Virtual View of Property - Without leaving their home, your prospective buyers can virtually visit property of their choice. Offer 3D view of the entire property along with the complete knowledge of their preferred property.
Property location Advanced Search - The matching property is displayed right on the map that helps clients to search effortlessly. Searching is possible by a number of bedrooms, price, country, and city.
Property listing - In list format, the clients can view available properties that make the house hunting process much more efficient. The easy-to-use interface with an app works as an effective tool.
Short-term rental management - Travelers that are visiting the area for special events or the corporations that require short-term accommodations will experience this feature attractive.
E-signed document - Centralize all the documents pertaining to buying, selling or refinancing. It completes the contracts faster by getting electronic signatures and simplify the transactions from end-to-end.
Data-driven Insights – As a whole, buyers get the enhanced view of the property. Real-estate companies can determine the financial future. The structured database captures client expectations. The reliable appraisals build confidence among buyers and sellers.
Artificial Intelligence - Instantly the clients can get information and 24/7 the agents can have a personal assistant working.
Automated Valuation Models - Will increase both efficiency and objectivity by allowing users to quickly produce revenue and expense information to analyze a deal.
Geo & social Advertising - Allow you to target the properties through geofencing ad opportunities offered by snapshot, Google, Facebook, and Instagram.
GPS integration - Offers easy home hunting for families and serve as the boon for single professionals. It provides location-based solutions for enhanced mapping and navigation.
Interest rate calculators - Delivers information of gross potential income, gross and net operating income, gross rental multiplier, capitalization rate, cash flow before and after tax, break-even ratio and return on equity.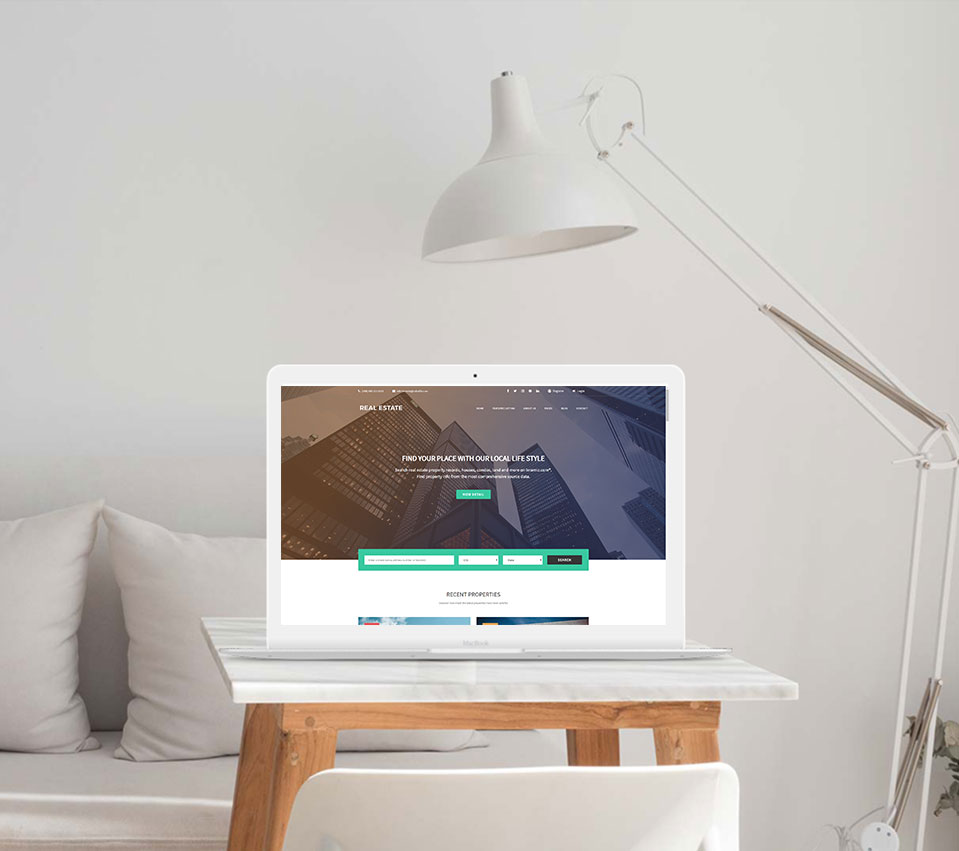 Property Owner Panel

Study of the market - View the pricing and property offers of other buyers & property managers.
Property Analytics - Acquire the various analytics listing, watching and details of the various properties.
Listing Syndication - In list format, the clients can view available properties that make the house hunting process much more efficient.
Verification - Through phone number verification, certificate and license upload; the authentication of the sales agent and the property manager is done.
Login details - Personal, agency and login details of the sales agent or the property manager is taken by signing up.
Buyer analytics - Identify about how many times the property is viewed, starred, watchlisted and by which buyer.
Communicating - Talk to buyers or tenants to undertake the negotiation process of the property.
Review of the property - Have property inspection by adding details about inspection timings and dates of the listed property.
Managing alerts - Interested buyers get alerts of the property.

Customer Panel

Watchlist - View related matches of the property and can add more in the list.
Chat - In the application, chat with the property sales agent or property manager.
Buy/Rent a property - The user can buy or rent a property through secure online payment.
Notifications - Alerts about various property offers and prices from the agents or property managers.
Property details - Have property details and shortlist them from the match list.
Search Specifications - Buyer or tenant can add search specifications details maximum up to 3.
Sign up/sign in - Specify personal and property details by signing up of the buyer or tenant.
Authentication - Verification of the phone number to authenticate buyer and tenants.
Contact - email /Message/Call to contact the sales agent or property manager.

Admin Panel

Statistics - Have information on the business, rent, sales and numerous users of the system.
Settings - Look after policies, terms and conditions, contact and support details.
User management - View the activities of the various users of the system.
FAQs - Solve the user queries via FAQs and videos.
Notification - All or selected users of the system gets a notification.
Property listing - agents or property manager block/view/edit the list of properties.
Binal Patel
CTO & President | Toronto, Canada
Bacancy Technology Inc.
Technology leader with a strong track record of driving and realizing successful product strategies to meet the requirements of complex enterprises across multiple verticals and functions with agile process.
+1 416 907 6738
Schedule A Developer Interview / Get A Free Consultation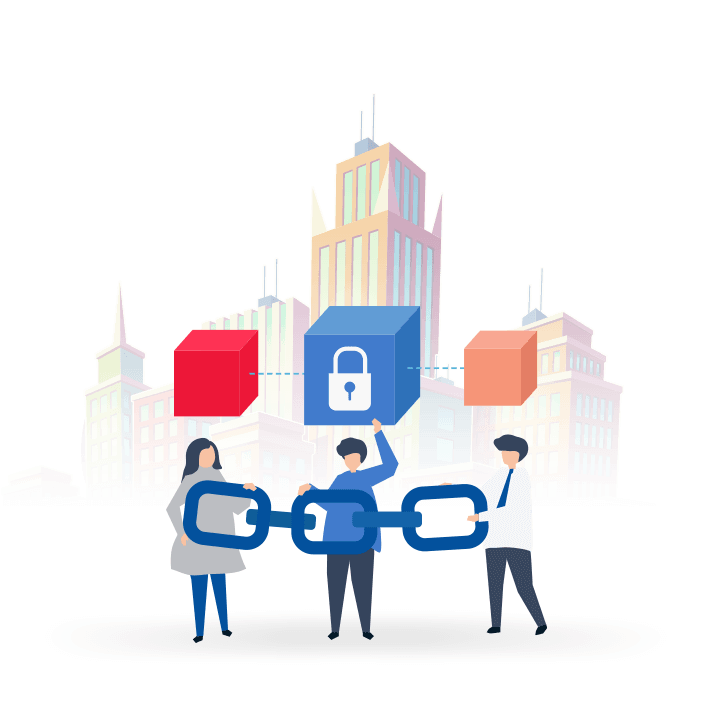 Influence of Blockchain in
Real estate industry
Connect potential buyers and sellers by creating new business models. All kinds of properties can be liquefied, tokenized and traded. In an open and secure way; the owners, tenants and service provider can interact with transaction history. The various real estate process like releasing apartment ownership or rental documents will be simplified.
Discover your dream property by way of ethical and
transparent means Top real estate apps
Choose Bacancy Technology for Custom Real Estate App Development
We hold domain expertise in offering most advanced mobility solutions for real estate
Agile software development work approach
Skilled and seasoned industry experts to implement complex real-estate features
On-time and budget project delivery
Proven marketing strategy to offer comprehensive web/mobile application development services including optimization as well as marketing
Assurance of high quality code, data security and satisfactory development services
ongoing support and maintenance services after development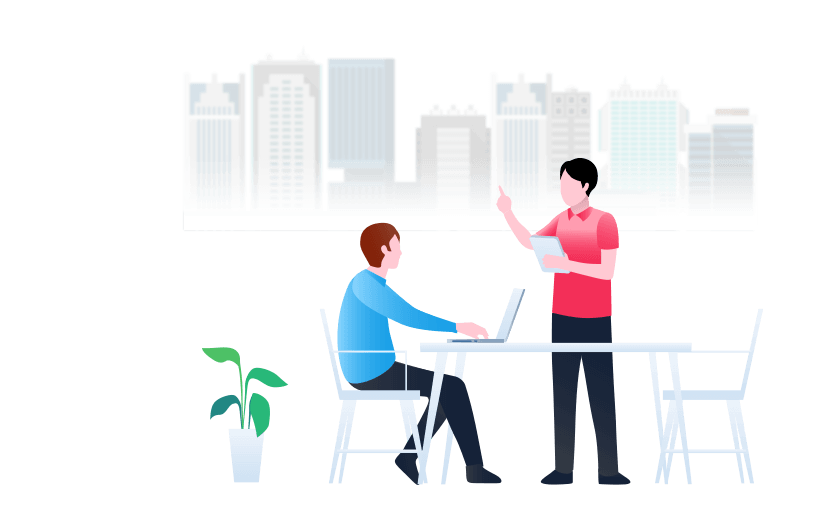 Ready to build your own
real estate app?
Feel free to contact us to discuss your requirement. Our specialists with sound experience in building applications for real estate will facilitate your idea and support you during the development. So, if you are looking for an application as an innovative solution to your business and advanced services to your customers chose BacancyTechnology as your one stop solution partner.