Your Kentico Development Partner
Built on Microsoft's .NET framework, Kentico CMS is a robust, cost-effective and extremely comprehensive platform that has user-friendly interface for the mid to high range market with high security features. It is a feature rich platform that allows business owners to build online stores, mobile websites, intranets, extranets and e-commerce solutions. Kentico platform supports multilingual sites, mobile websites and multi-user management over 70 ready to use modules and 450 configurable web parts. The KenticoCMS community provides a wide range of functionality like Blogs, Wikis, Polls, eCommerce, Booking Systems, navigation, repeaters, grids, maps, On-line forms etc.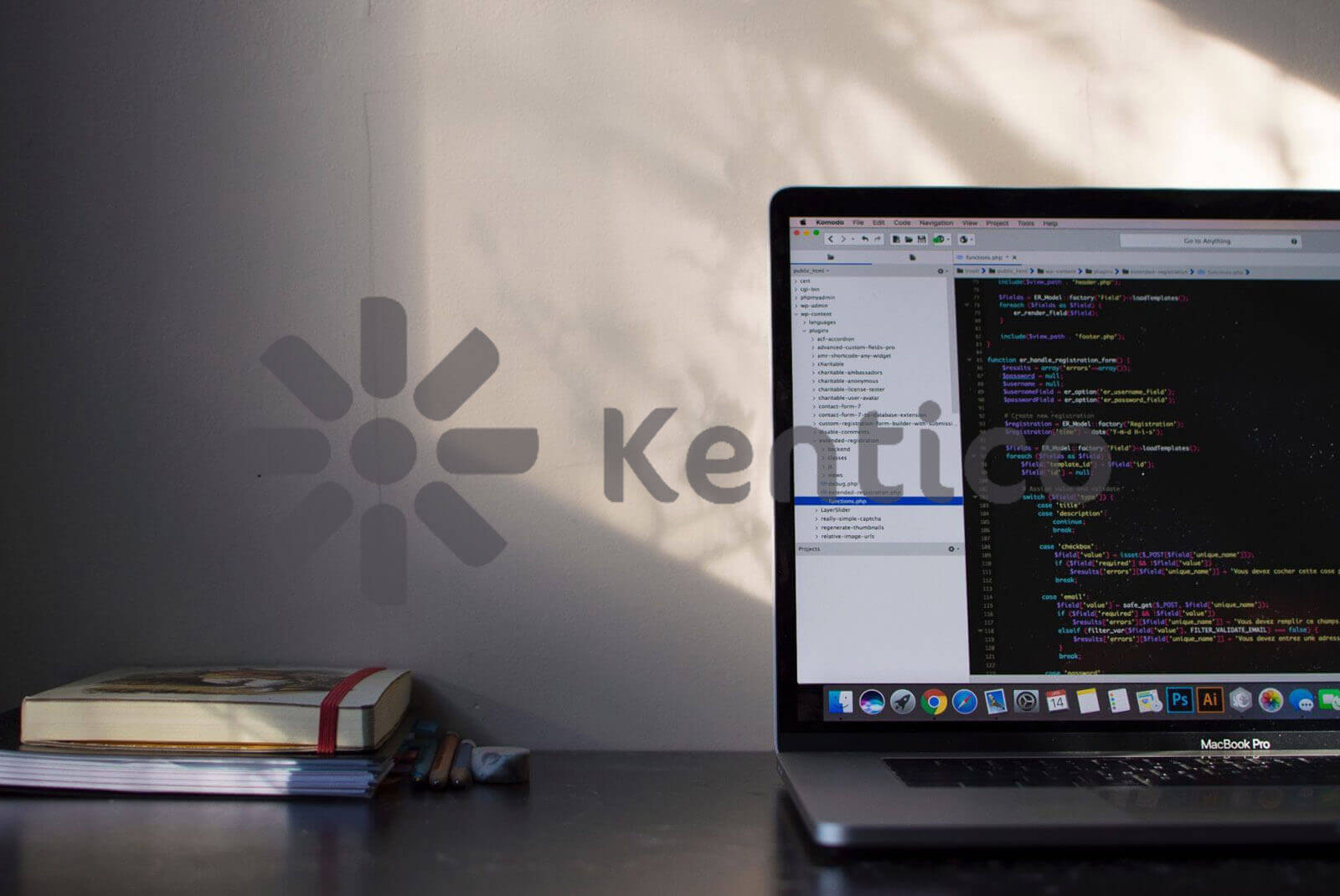 Highlights Of Our Kentico Support Service Includes:
Kentico CMS Web Development
Kentico Server Hosting
Kentico Template Designing
Kentico Module Development
Kentico Social Application
Kentico Maintenance & Support
Kentico Migration Services
Mobile Web Development
Kentico Server Hosting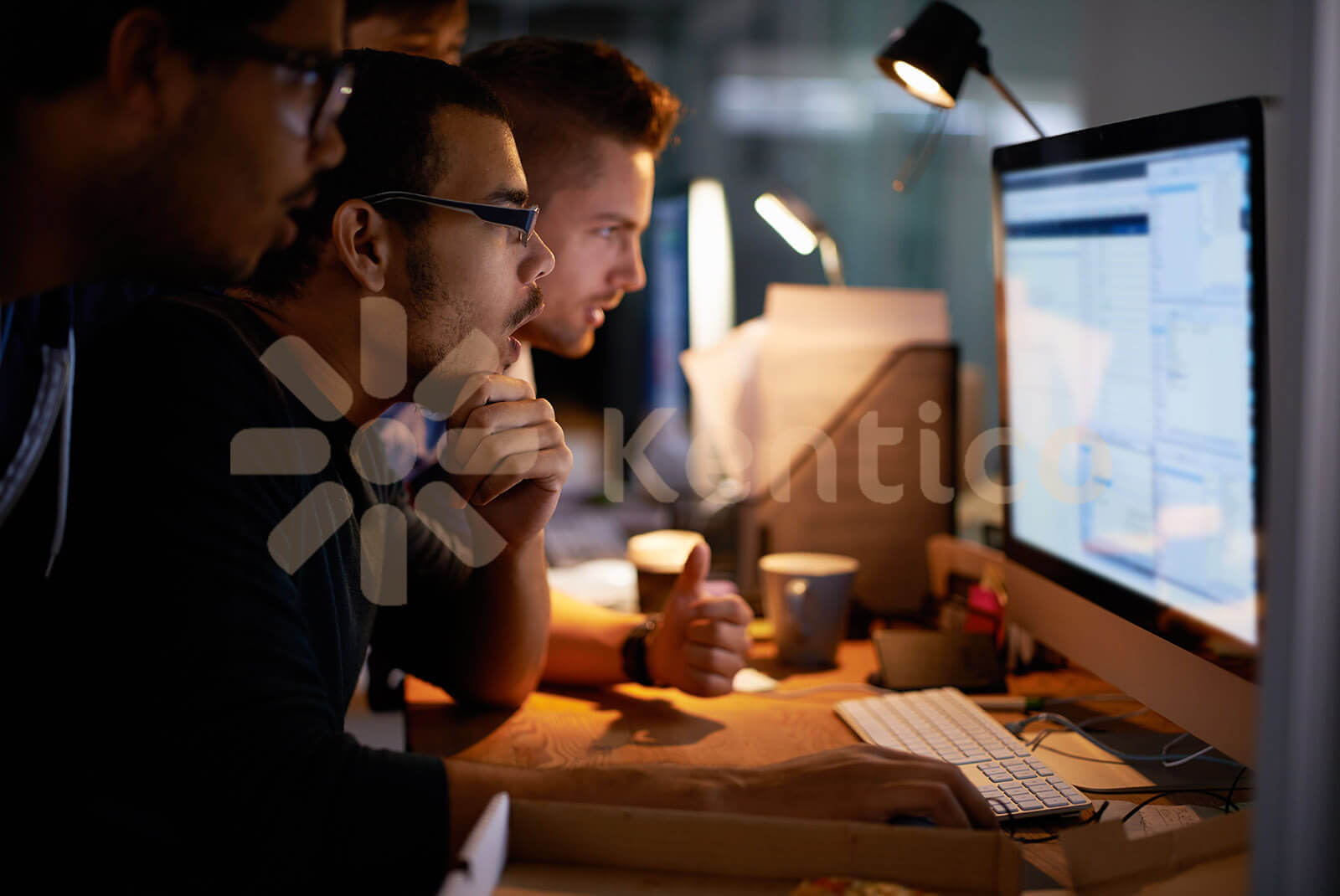 Why Choose Bacancy Technology
Kentico is a complete 360-degree integrated platform and we are known for delivering huge, ingenious, and great websites.
Admin Experts
We ensure about the user friendliness of the solution, not only for the end user, but also for the webmaster.
Technical Expertise
We hold a pool of skillful developers in various business verticals and own technical brilliance in ASP.Net.
Cloud Expertise
Google Cloud, AWS, Azure or Rackspace, we own skillful expertise in all the cloud based platforms.
Integration Specialists
We are specialized in integrating Kentico with third-party solutions and data sources using custom modules.
Kentico Development Services
Kentico Business Solutions
From site architecture to server deployment as well as maintenance, we are offering enterprise ready Kentico CMS development services.
Kentico Website Design
We are known for designing spectacular front-end for Kentico Websites. We are also masters in building awesome UI/UX with the use of JavaScript frameworks.
Content Management And Migration
We assist organizations to migrate their content from a legacy CMS to Kentico based solutions
Kentico Custom Modules
To fulfill the required Kentico functionalities, we build custom Kentico modules and web parts. We own special expertise in Kentico APIs.
Mobile Solutions
Whatever the client's requirement is, whether it is single page web application or mobile friendly web page, we are specialized in building Kentico based mobile web solutions.
Hire Kentico Development Team From Bacancy Technology
We are a top-notch ASP.NET development company providing Kentico Development, Customization and Services. Hire Kentico developer on hourly/weekly/monthly basis. Global known brands like Sony, Microsoft, Ford and Vodafone rely on Kentico to create cutting-edge websites and optimize digital customers' experiences across multiple channels. Our qualified professionals can help you for the same. Whether you are an SMB, SME, or Large Enterprise, Hire Dedicated Kentico CMS Developer from us to experience an amazing boost in your online presence.
Work With Industry'S Best Talents Hire Kentico Developers
15+ Developers Are Readily Available To Serve
Frequently Asked Questions
How much skilled and experienced are your developers?

We have 130+ in house developers working in the same office holding an average experience of 3.5+ years. The team strength for each department is as follows:Net: 35, iPhone: 10+, Android: 10+, ROR: 25+, AngularJS: 5, React.js: 15, PHP:10, NodeJS: 3, PolymerJS: 2, UI/UX developer: 5, QA: 5, SEO: 5

Will I have the complete control over developers I hire from your company?

Yes, they would be working dedicatedly on your project as your employee. Yes, you will have the total access to developers through chat, emails, calls and Skype on the daily basis.

Do you use any project management tool?

We use project management tools like, Jira, Trello, Pivotal tracker, Asana etc. Where you will be able to monitor daily progress. You can create the task, assign work and monitor the work. So you can easily follow up from your dedicated developers through our tools.

How Do You Manage The Code?

For Source Code Management / Version Control we normally use Github / Bitbucket. Our developer will regularly push the code so you can review all the commits and manage it easily.

How do we communicate and monitor the project development with our hired developer?

We do follow Agile Scrum. In Scrum, on each day of a sprint, the team holds a daily scrum meeting called the "daily scrum." Meetings are typically held in the same location (we use Skype / Hangout / gotomeeting / slack / voice callstrong for communication ) and at the same time each day. Ideally, a daily scrum meeting is held in the morning, as it helps set the context for the coming day's work. These scrum meetings are time-boxed to 10 to 15 minutes.
During the daily scrum, each team member answers the following three questions:
1) What did you do yesterday?
2) What will you do today?
3) Are there any impediments in your way?
By focusing on what each developer accomplished yesterday and will accomplish today, the team gains an excellent understanding of what work has been done and what work remains, so this is how you can have full transparency and control over your project and developers.

Do you provide Profile/CV of developers?

Yes, we do provide detailed resume of chosen developers for hire. You can then choose the best developers whose skills and experience suits to your requirement.

How Can I hire resources from Bacancy Technology?

We provide three types of engagement models for hiring resources. Clients have the option to choose from the following models:

Dedicated Developer (Monthly basis) – 160 Hours/Month.

8 hours a day, 5 days a week.

Hourly Basis – Hours/Month.

We use time tracking tools like time doctor, hubstuff for time tracking

Time and Material Base – Fixed time and cost based on requirement

Where you can share your requirements with the Bacancy Technology team. The team evaluates your specific requirements and then get back to you with the detailed estimation of your project along with time and cost as well as the roadmap of the project.

How Absolute Is My Ownership Of The Final Results From The Project?

How Absolute Is My Ownership Of The Final Results From The Project?

How Do I Pay? What Are The Payment Models?

In Dedicated Hiring

For dedicated resources hiring, you are required to pay 50% of one month payment upfront and for the remaining amount,you will be required to pay at the end of the month on the specific mentioned date.

Hourly Basis

In hourly basis, you are required to pay 1 week of advance payment and the remaining amount can then be paid in weekly, fortnightly or monthly payments pre agreed contract with you.

Time and Material Base

For the time and material base hiring, you will be required to pay 20 to 30% cost of the project as upfront and the remaining amount will be based on the milestone so upon completion of milestone you will be releasing next % of payment.

Can I Hire Dedicated Development Team? What Are The Main Advantages that I Can Get From Hiring A Dedicated Team?

Yes, you can hire a dedicated development team. We want to present you with a couple of advantages:

An opportunity to work with dedicated and skilled developers.
A total control over the development process.
Hiring a dedicated team guarantees a Quality Assurance and Risk Minimization.
We will provide you with a dedicated Scrum Master (Project Manager)to manage your project and team, without any additional charges. At a free of cost.
A shared QA will be provided to assure quality without any cost.
And at last, but not least is the fact that developers work as a part of your team.