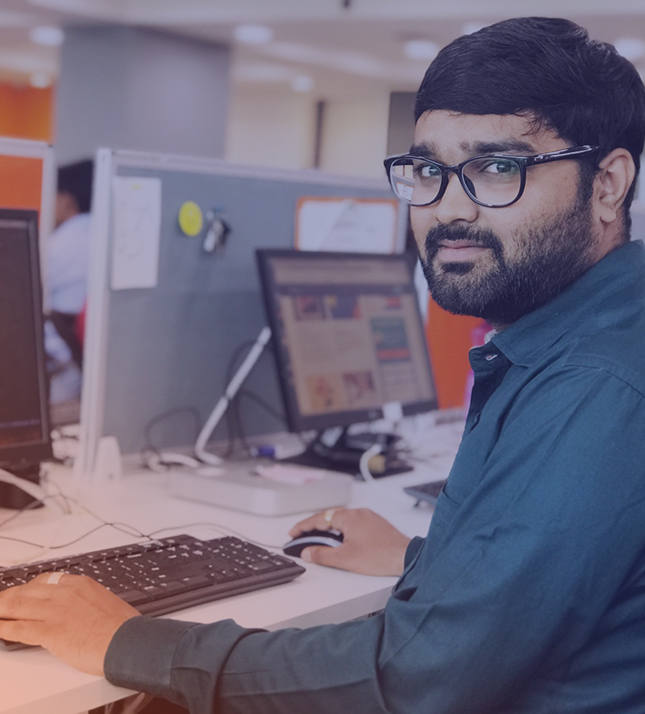 Hire Ruby On Rails Developers
Month

3000/
Leverage a comprehensive suite of Ruby on Rails development services that is technologically superior and commercially viable.
Hire React JS / React Native Developers
Month

3000/
We have a proficient team of React developers with extensive experience in React.js and React Native. Mavens in React-Redux & React Native front-end development since 2013.
Hire Node.JS Developers
Month

3000/
Node.JS is our core competency and a perfect technology partner for building large-scale, real time, full-stack web and desktop applications.
Hire Angular JS Developers
Month

3000/
We are the early adopter and now the veterans of the latest, greatest and most quickly adopted front-end technology of this decade.
Hire Laravel
Developers
Month

2400/
Since Laravel has been in popularity, developers at Bacancy have been serving their hands with utmost expertise and experience in Laravel framework.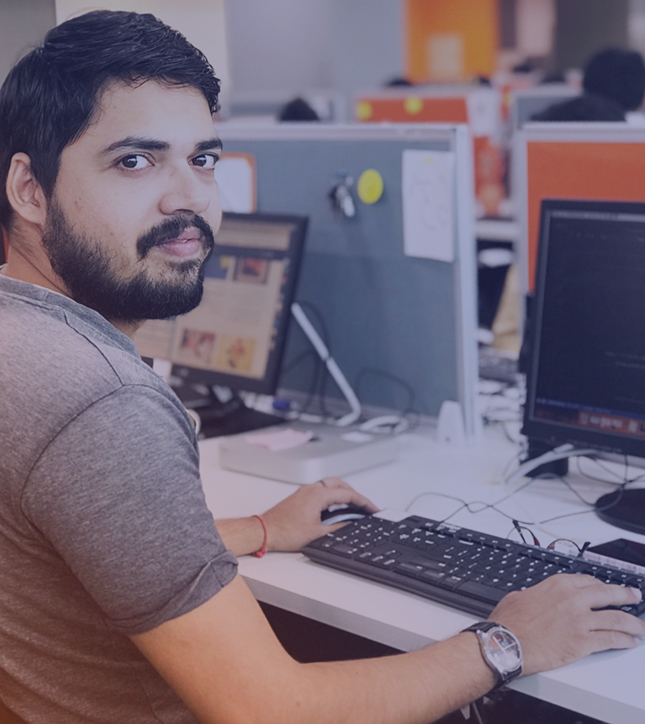 Hire Spree Commerce Developers
Month

3000/
Build an eCommerce store of your choice using artistic expertise of our Spree commerce development experts
Hire Blockchain Developers
Month

8000/
Leverage our skillful expertise to validate your business idea and build a Blockchain wallet application to meet your business' specific objectives and needs.
Hire iOS & Android App Developers
Month

2400/
We provide interactive, scalable, brand oriented and business-ready mobile application development services for Startups, Entrepreneurs and Founders
Hire Vue.Js
Developers
Month

3000/
With proven skills in Vue.js application development, we are pioneers in building high-octane performance obsessed with real-time applications.
Hire PHP
Developers
Month

2400/
Hire top-notch PHP Web developers from us for a rapid & reliable web solution, be it for websites, web application, shopping-cart or CMS.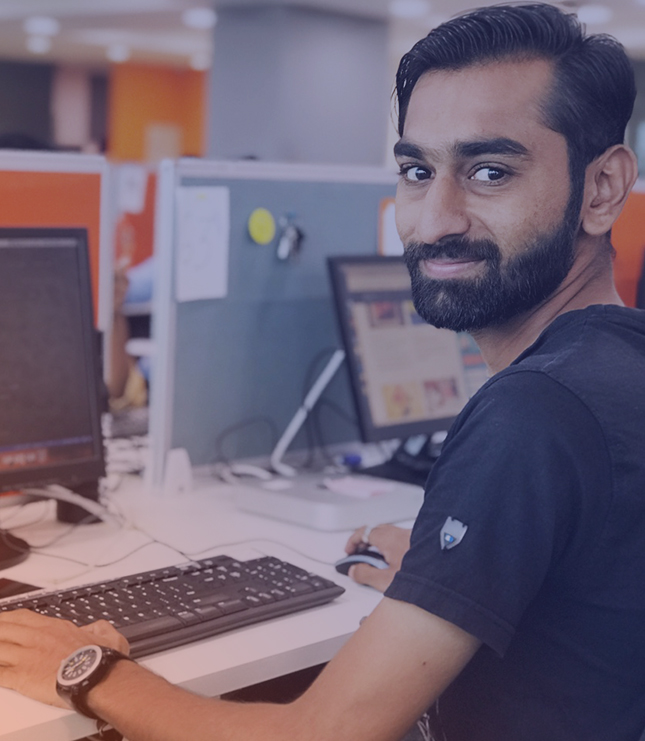 Hire Magento Developers
Month

3000/
With successful 15+ Magento store development experience, we can bigheadedly exclaim to help you set up an eCommerce store of your choice.
Hire Golang
Developers
Month

3000/
Hire Golang developers from us to develop streamlined and productive applications to bring your project to the frontier of development.
Hire Dedicated Full Stack Developers
Month

3000/
We have a seasoned team of Full stack developers who have accumulated unrivaled experience in working with front-end as well as back-end technologies.
Hire .Net
Developers
Month

2400/
Our .NET Application development Services Are Second To None! Hire .net developers from us to build a secure, scalable, reliable and high-performance .Net web applications.
Hire Python
Developers
Month

3000/
Access to world-class software programmers of the Industry. Get your product done with the top 1% Python Developers of the Market.
If you are an independent consultant, an enterprise, a new start up or a mobile app development company,Hire dedicated Sr. developers from us to work according to your time zone, deadline and milestone
Hire Dedicated Offshore IT Developers and Indian Developers to get the best ROI
Bacancy Technology is offering you instant access to highly dedicated developers to extend your team cost-effectively. Without the hassles of continuous monitoring of the developer's work, we ensure you to have peace of mind by letting you hire Indian programmers from us. We want you to concentrate on the core activities of your business by leaving software development worries on us.
Whether you require programmers for your own project or for your client's project or to manage an offshore development team for IT technical support & maintenance services, Bacancy Technology's hire developer service is a one-stop solution for all your development needs. Leverage our world-class development expertise with an in-house team to convert your business idea into a reality.
We understand that technological development demands specific skill set and flexible work model. Therefore, we offer flexible hiring options to fulfill your software development requirements.
Hire developers in India to cherish the listed below benefits:
Cost-effective and flexibility in hiring model
100% source code authorization
Skilled and experienced programmers and development team from India
Adherence to the project timeline
Complete participation and your control on the team
Daily reports for monitoring team performance
The team is easily & seamlessly accessible anytime – anywhere
Secure development area
Meetings and daily reports to update the client with project status
Hire Indian web developers for Web, Mobile, Blockchain, IoT, AI, Machine Learning, Data Science and More
Seasoned Experts
---
We have more than half a decade of experience in web development services. Our adroit developers have more experienced than the company itself.
State of the Art Technology
---
Our developers keep evolving with the latest technology, trends and techniques to stay in sync and deliver high-performance in current dynamics.
Quality work
---
"Good Enough" never delights us. We firmly believe in delivering supreme worth that is backed by extensive and intensive research and well-defined development strategy.
Price and Time Flexibility
---
Need a development to be done, but in a short time leash? Don't worry, we got your back. Leverage our level of technical and development to do it effectively.
Task Ownership
---
This is what distinguishes us from the rest web development service providers. Our adroit developers voluntarily take charge of a situation if they believe they can perform.
Significant Cost Savings
---
Different project demands, different time frames and the amount of work also varies accordingly. Our development services stand fasts through the test of time and money.