Flutter Native App
Development Services
A promising revolutionary framework to build iOS and Android apps with a single codebase in record time
Request Free Consultation
Flutter Development Is Becoming a Prime Choice to build Beautiful Native Apps
The realm of the technological world has always something new to offer when it comes to the evolution. Google is one of the most spectacular search engines of all the time with a lot of new development inventions every now and then. Flutter, Google's mobile app SDK for iOS and Android is one of them. Google's free and open source mobile app SDK for crafting high-quality native interfaces on cross-platforms in a record time of 120 FPS is the best example of a reliable mobile UI framework that Google has just introduced. The new Flutter app framework has been introduced to deliver a single codebase for both iOS as well as Android that aims to address this dichotomy.
Google's Flutter UI framework for iOS and Android apps let our programmers write the UI code once and run it on both platforms. The most lucrative thing about Flutter framework is it provides a bridge to native, so our adroit developers can do almost everything that Kotlin/ Swift/Java does. The core concepts for Flutter are bridging and drawing.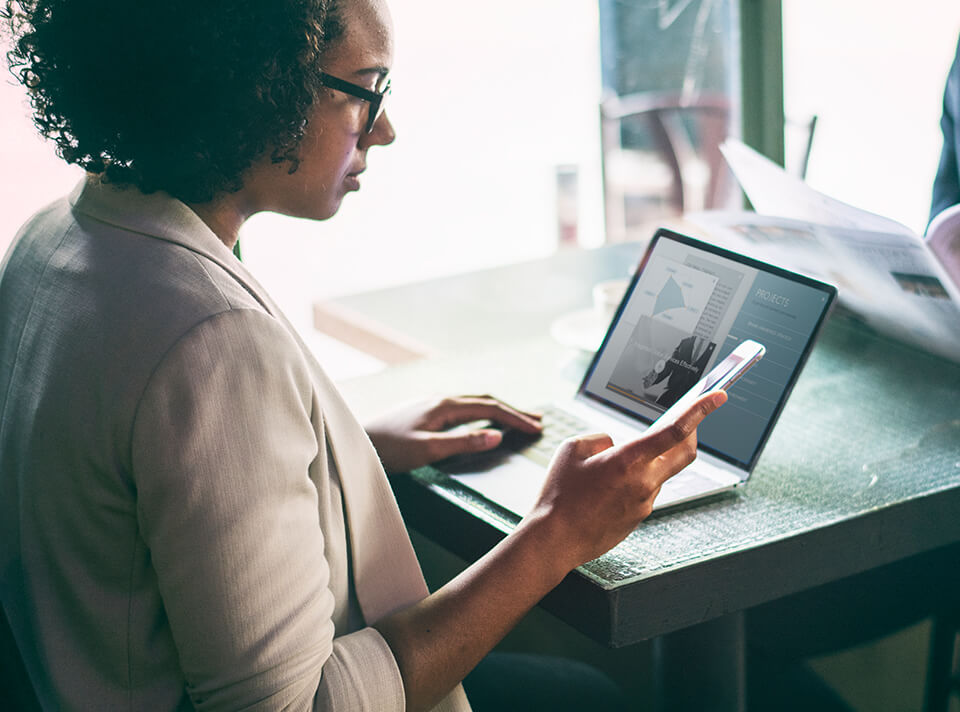 Why Flutter Native App Development Has Caught Our Attention
Flutter framework is beyond dual, iOS and Android platform capabilities
Flutter architecture is extensively designed to support both experienced and emerging mobile developers
Flutter has React Native style views architecture that eliminates the bottlenecks of performance
Fast and customizable development with hot reload milliseconds
Layered architecture results in exceptionally fast rendering and expressive along with flexible designs
Expressive and rich widget sets
Fluttter development does not demand any JavaScript bridge this is what helps to build record time beautiful native apps with its rich widget libraries.
Excellent Communication, Great Code and Top-Notch Flutter Development Services
Get a Free Consultation
We Can Help You Build Cross-Platform Sophisticated Mobile Apps In Record Time
Cross-Platform
A single user interface to run on both the platforms by utilizing the same libraries, framework, and renderer. Flutter offers widgets that are designed according to the Cupertino (iOS) and Material Design (Android) specifications.
Hot Reload
"Hot reload" feature of Google Flutter allows developers to instantly see the changes so in less than a second the changes will be reflected. Improve the app performance as it runs.
Compatibility with Other Programming Languages
Flutter does not demand to rewrite the existing application as seamlessly integrates with Swift and Objective-C on iOS and Java on Android
For the even Faster and Better native performance
Regardless of the platform you choose, make sure Flutter is your choice to run your application effortlessly on both the operating systems. For the native application development, it provides customize widgets to design a sophisticated and rich native interface.
Eye-Catching UI
Mobile app development always demands an eye appealing and attractive user interface. Flutter certainly anticipates in getting breathtaking yet natural designs for your native mobile applications. With Cupertino (iOS) and Material Design (Android) our developers can build highly responsive applications.
Accessible SDKs and Native Features
The Flutter makes the app development even simpler and better via platform APIs, 3rd-party integrations and native codes.
The Functional and Reactive Framework
To build beautiful yet sophisticated UI designs, Flutter offers an effective in the form of platform layouts. Along with that app developers will have extremely flexible APIs to use all their creativeness in 2D and other animations. Using the functional and reactive framework lets the developers integrate their efficiency and creativity rightfully.
Hire Flutter Developers From Us To Build Sophisticated Native Apps In Record Time
As Flutter comes with quick ship customizable widget sets to build native apps in minutes. Flutter incorporates all the native performance features that include navigation, scrolling, icons and fonts. The advantageous thing about Flutter is it lets you work with an existing part of the app as there is no requirement to have a complete app in Flutter.
Making use of Flutter framework, our adroit native app developers can build next-generation apps for iOS and Android in record time. We own skillful expertise in turning your ideas into profitable mobile apps to grow your business. Our cross-platform app developers are our most prized asset. Get a full spectrum of Flutter app development services to build beautiful cross-platform applications in minutes. Hire Flutter developers from us to build high-quality sophisticated native interfaces in minutes.
Frequently Asked Questions
How much skilled and experienced are your developers?

We have 250+ in house developers working in the same office holding an average experience of 5+ years.

Hire Dedicated Developers from us to work according to your time zone(EST/PST/CST/MST), deadline and milestone. For more get in touch with us at [email protected] or skype "Bacancy"

Will I have the complete control over your developers?

Yes, the developers your hire from us will dedicatedly work on your project as your employees only. You will have the total access to developers through chat, emails, calls and Skype on the daily basis.

Do you use any project management tool?

We use industry-standard project management tools like, Jira, Trello, Pivotal Tracker, Asana etc. Where you will be able to monitor daily progress. You can create the task, assign the work and monitor the development progress.

How do you manage the code?

For source code management and version control, we use Github / Bitbucket. Our developers will regularly push the code so you can review all the commits and manage it easily.

How do we communicate and monitor the project development with our hired developer?

We follow Agile and Scrum methodologies. In Scrum, on each day of a sprint, the team holds a daily scrum meeting called the "daily scrum." Meetings are typically held in the same location (we use Skype / Hangout / GoToMeeting / slack/voice call for communication) and at the same time each day. Ideally, a daily scrum meeting is held in the morning, as it helps set the context for the coming day's work. These scrum meetings are time-boxed to 10 to 15 minutes.
During the daily scrum, each team member answers the following three questions:

1) What did you do yesterday? 2) What will you do today? 3) Are there any impediments in your way?

By focusing on what each developer accomplished yesterday and will accomplish today, the team gains an excellent understanding of what work has been done and what work remains, so this is how you can have full transparency and control over your project and developers.

Do you provide Profile/CV of developers?

Yes. You can then choose the best developers whose skills and experience suits to your requirement.

How can I hire resources from Bacancy Technology?

We provide three types of engagement models for hiring resources. Clients have the option to choose from the following models: Dedicated Developer (Monthly basis) – 160 Hours/Month. 8 hours a day, 5 days a week Hourly Basis – Hours/Month We use time tracking tools like time doctor, hubstuff for time tracking Time and Material Base – Fixed time and cost based on the requirement Where you can share your requirements with our team. The team evaluates your specific requirements and then get back to you with the detailed estimation of your project along with time and cost as well as the roadmap of the project.

How absolute is my ownership of the final results from the project?

You will have complete ownership of your entire project. It includes the NDA, copyright, source code, intellectual property rights etc.

How do I pay? What are the payment models?

Dedicated Hiring: - For dedicated resources hiring, you are required to pay 50% of one-month payment upfront and for the remaining amount, you will be required to pay at the end of the month on the specific mentioned date. Hourly Basis:- In hourly basis, you are required to pay 1 week of advance payment and the remaining amount can then be paid in weekly, fortnightly or monthly payments pre-agreed contract with you. Time and Material Base: - For the time and material base hiring, you will be required to pay 20 to 30% cost of the project as upfront and the remaining amount will be based on the milestone so upon completion of milestone you will be releasing next % of payment.

Can I hire dedicated development team? What are the main advantages that I can get from hiring a dedicated team?

Yes, you can hire a dedicated development team. We want to present you with a couple of advantages:

An opportunity to work with dedicated and skilled developers.
A total control over the development process.
Hiring a dedicated team guarantees a Quality Assurance and Risk Minimization.
We will provide you with a dedicated Scrum Master (Project Manager) to manage your project and team, without any additional charges. At a free of cost.
A shared QA will be provided to assure quality without any cost.
And at last, but not least is the fact that developers work as a part of your team.