Developing Streamlined and Productive Applications for growth seeking industries
Go is an open source programming language that is designed to build the next-Gen enterprise applications for the growth seeking industries. Golang is specifically composed for the cloud platforms. It's a robust standard library that has not gone unnoticed by Bacancy Technology. This Google baked programming language has been developing in a great fame because of its authority in the API layer with simultaneous operations as well as the superiority of its development.
At Bacancy Technology, we are developing leading enterprise applications using the best practices of Golang, cloud and Big data analytics, enterprise mobility to help entrepreneurs across logistics, agriculture, retail, eLearning etc. just to name a few.
Why Golang
Streamlining software development
---
A project developed with Golang has numbers of benefits for businesses. The simplicity of Golang makes the development process faster and most favorably the code maintainability less expensive.
Designed explicitly for the cloud
---
Go programming language has established an exceptional compatibility with the cloud. Therefore, our software developers can develop complex cloud applications making use of this technology.
Seamless development of concurrent applications
---
Goroutines & lightweight threads make multi-threading unbelievably easy. The streaming architecture of Golang concurrency enables development of concurrent application in big multi-regional teams.
High performance
---
Go makes it possible to compile a large program in a very short span of time from a single computer.
Easy cross-platform development
---
Support for cross compilation is developed into the Golang build scripts; thus, it empowers fast and easy cross-platform development.
Software quality
---
Garbage collector, built-in testing, strict compiler and other language features ensure the highest quality of code. As programming with Golang requires attention to detail.
Bacancy Technology's Golang Development Solutions
Full-Stack Go
Our skillful programmers are full-stack software experts, with expertise in front and back-end technologies. We program with Golang - Google Go to develop as well as maintain a variety of software including server, database, network, back-end architecture, scalable system, web apps, front-end web apps, command-line apps, APIs, and much more.
Full-Cycle Services
Our Golang services include full-cycle software services from custom websites to enterprise-level systems. We design, develop, migrate, integrate, deploy and maintain software for desktop, web, and mobile platforms. We have in-depth knowledge and skillful expertise with Google Go that includes Linux, Mac, Windows, iOS, Android and Google Mobile.
Golang for Web Development
Bacancy's skillful programmers are specialized in full-stack web development using Google Go. Our top-notch services include UI and UX design, custom websites, web servers, clients and databases. We build next generation enterprise application for almost all the businesses.
Hire Golang Developer from Bacancy Technology
Golang is becoming a first and foremost choice for successful software systems. Considering the present trend, it seems like large and existing enterprises and software development companies other than Google will surely make use of Golang.
Golang is the best suited choice for startups and small to mid-sized enterprises that have the luxury of flexible code. Since Golang is designed with cloud computing in mind, we ensure to explore its possibilities for developing powerful cloud applications. Whatsoever your business need is whether you want to develop complex enterprise-level software, scalable web application or powerful cloud application, Hire Golang developers from Bacancy technology to bring your project to the frontier of development.
What makes Golang good choice for performance based systems?
Parallel Computation Support
Channels and goroutines are great features of Go that let you leverage parallelism and concurrency in your applications in a more efficient manner and a secure way.
Unwieldy Type Systems
The typing system does not have a specific hierarchy therefore, there is no need to spend specific time in defining the relationships between types. Go attempts to make feel lighter in weight than traditional OO languages.
Dependency
Go makes dependency analysis so easy and avoids the overhead of C-style, including files as well as libraries.
Excellent communication, great code and top-notch Hire Golang Developers
Get a Free Consultation
Your Success Is Guaranteed !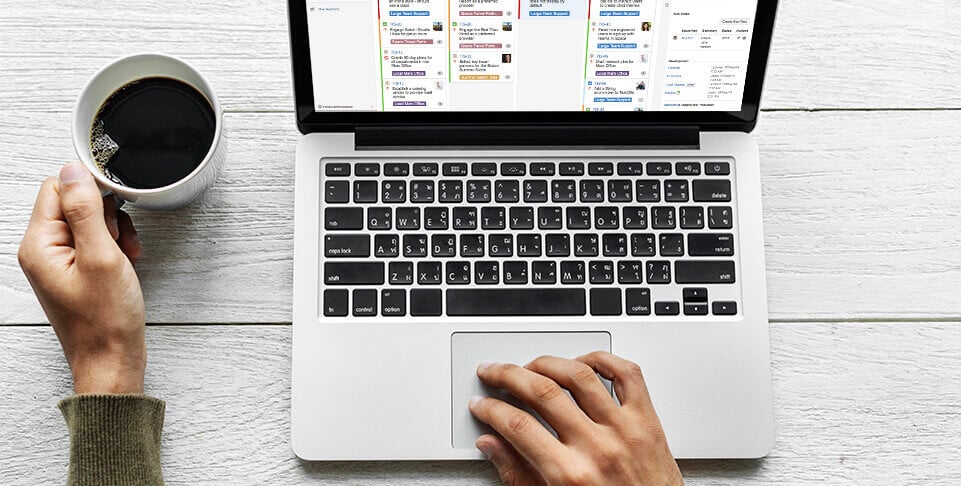 Project Management Tools We Use
We use industry-standard tools to scale your business propel further and go beyond developing completely new categories, products, and services even faster than ever before.


We also allow you to take an "Interview" prior to hiring our Golang developer which makes you more "Comfortable"
Frequently Asked Questions
How much skilled and experienced are your developers?

We have 250+ in house developers working in the same office holding an average experience of 3.5+ years.

Hire Dedicated Developers from us to work according to your time zone(EST/PST/CST/MST), deadline and milestone. For more get in touch with us at solutions@bacancytechnology.com or skype "Bacancy"

Will I have the complete control over your developers?

Yes, the developers your hire from us will dedicatedly work on your project as your employees only. You will have the total access to developers through chat, emails, calls and Skype on the daily basis.

Do you use any project management tool?

We use industry-standard project management tools like, Jira, Trello, Pivotal Tracker, Asana etc. Where you will be able to monitor daily progress. You can create the task, assign the work and monitor the development progress.

How do you manage the code?

For source code management and version control, we use Github / Bitbucket. Our developers will regularly push the code so you can review all the commits and manage it easily.

How do we communicate and monitor the project development with our hired developer?

We follow Agile and Scrum methodologies. In Scrum, on each day of a sprint, the team holds a daily scrum meeting called the "daily scrum." Meetings are typically held in the same location (we use Skype / Hangout / GoToMeeting / slack/voice call for communication) and at the same time each day. Ideally, a daily scrum meeting is held in the morning, as it helps set the context for the coming day's work. These scrum meetings are time-boxed to 10 to 15 minutes.
During the daily scrum, each team member answers the following three questions:

1) What did you do yesterday? 2) What will you do today? 3) Are there any impediments in your way?

By focusing on what each developer accomplished yesterday and will accomplish today, the team gains an excellent understanding of what work has been done and what work remains, so this is how you can have full transparency and control over your project and developers.

Do you provide Profile/CV of developers?

Yes. You can then choose the best developers whose skills and experience suits to your requirement.

How can I hire resources from Bacancy Technology?

We provide three types of engagement models for hiring resources. Clients have the option to choose from the following models: Dedicated Developer (Monthly basis) – 160 Hours/Month. 8 hours a day, 5 days a week Hourly Basis – Hours/Month We use time tracking tools like time doctor, hubstuff for time tracking Time and Material Base – Fixed time and cost based on the requirement Where you can share your requirements with our team. The team evaluates your specific requirements and then get back to you with the detailed estimation of your project along with time and cost as well as the roadmap of the project.

How absolute is my ownership of the final results from the project?

You will have complete ownership of your entire project. It includes the NDA, copyright, source code, intellectual property rights etc.

How do I pay? What are the payment models?

Dedicated Hiring: - For dedicated resources hiring, you are required to pay 50% of one-month payment upfront and for the remaining amount, you will be required to pay at the end of the month on the specific mentioned date. Hourly Basis:- In hourly basis, you are required to pay 1 week of advance payment and the remaining amount can then be paid in weekly, fortnightly or monthly payments pre-agreed contract with you. Time and Material Base: - For the time and material base hiring, you will be required to pay 20 to 30% cost of the project as upfront and the remaining amount will be based on the milestone so upon completion of milestone you will be releasing next % of payment.

Can I hire dedicated development team? What are the main advantages that I can get from hiring a dedicated team?

Yes, you can hire a dedicated development team. We want to present you with a couple of advantages:

An opportunity to work with dedicated and skilled developers.
A total control over the development process.
Hiring a dedicated team guarantees a Quality Assurance and Risk Minimization.
We will provide you with a dedicated Scrum Master (Project Manager) to manage your project and team, without any additional charges. At a free of cost.
A shared QA will be provided to assure quality without any cost.
And at last, but not least is the fact that developers work as a part of your team.