Golang Development Services
Golang AI Development
Till now Golang has served great web apps and now also has great capability for AI programming. So as to keep up with the trends our dedicated developers do provide Golang development along with the AI programming.
Streamlined Apps Development
Goroutines & lightweight threads make multi threading unbelievably easy. The streaming architecture of Golang concurrency enables development of concurrent application in big multi-regional teams.
Compatible Cloud App Development
Go programming has established exceptional compatibility with the cloud. Therefore, our software developers can develop complex cloud applications with golang. Seamless Development of Concurrent Applications
Concurrent Apps Development
Our dedicated offshore Golang developers are developing concurrent apps to make multi-threading implausibly easy and user friendly across multiple platforms and various screen sizes.
Easy Cross Platform Development
Support for cross compilation is developed into Golang build scripts, it empowers fast and easy cross-platform development
Full-Stack Golang Development
Along with Golang, we are offering end to end full stack development expertise. Our developer combines possible number of front and back end technologies like reactJS, angularJS, mongodb, strings, docker, vuejs and many more.
Golang Technical Stack
Frameworks

Go

Go-gin

Revel

Gin

Martini

web.go

Goji

Beego

Tool

Gorilla

Oauth2

Go Revive

Unit testing

Testing Golang Package

Deployment

AWS EC2

Microsoft Azure

Google Cloud

AWS Lambda

Database

MySQL

MongoDB

Postgres

Graphql

Scrapping

Godet

Http Golang Package

Go Tool kit

GO build

Go Test

Go Fmt

Go Get

Go Run

GitHub

SVN

Process

Agile Scrum and Lean

PM Tools

Jira

Trello

Slack
Driving Growth Through Customer Success
Golang Folder Structure
Our proactive and enthusiastic Golang developer have worked on broad range of products and possesses a vast skill set of developing front end having complex designs and effect. Our golang developer have extensive knowledge and using ideal structure of code to improve user experience for end user of your product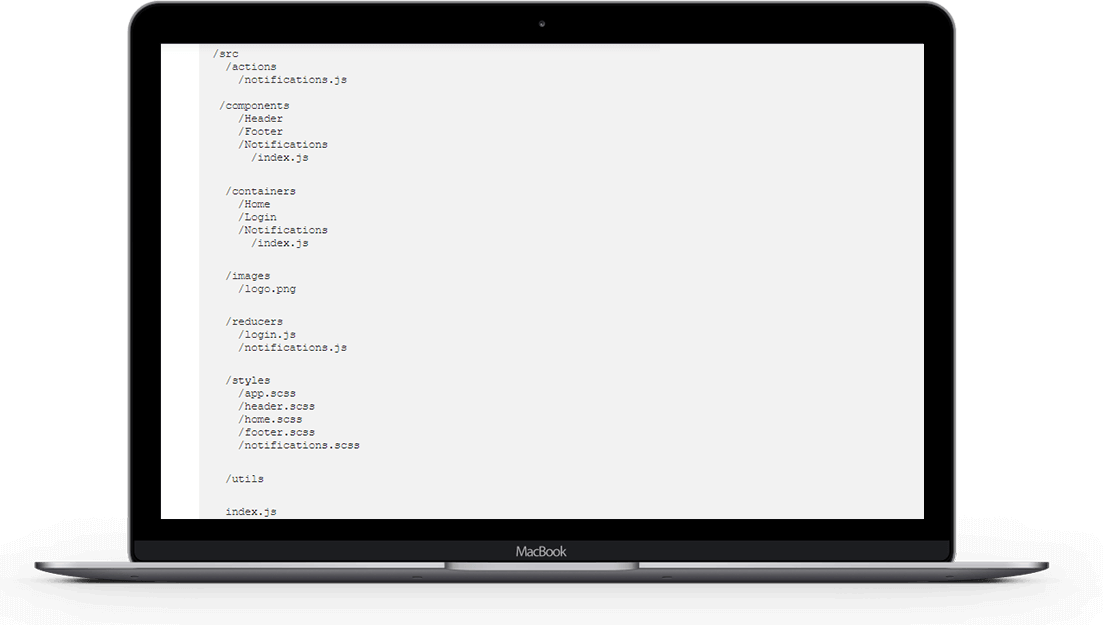 Vancouver Island's Event Website
Get the inside scoop on what's happening on Vancouver Island
DurationSeptember 2018 - Ongoing
Back-end1 Back-end Developer
Developers1 Reactjs , 1 Golang & 1 HTML Developers
Frequently Asked Questions
Can I switch from different programming language to Golang?

Yes, absolutely, you can! Hire Golang developers from us to switch from different programming language to Golang as it is handy and easy to use for building large-scale and complex applications.

Yes, It is scalable. Golang can handle concurrency with the option of running multiple tasks in a single application.

Is Golang an ideal choice for start-ups?

Definitely, Golang is an ideal choice for start-ups because it requires minimal investment and provides faster outcomes. You can hire Golang developers from us to get the most efficient results at an affordable price for your project.

May I know your Golang developer's expertise and industry experience?

We have incredibly talented and seasoned Golang developers who have in-depth knowledge and extensive experience in building the next-generation enterprise solution with desired features and seamless performance. Golang developers at Bacancy Technology have an average experience of 4+ years. Hire certified Golang developers from us for top-grade Golang development services to achieve desired business results.

How can I set up my own Golang development team and how to hire Golang developers from Bacancy Technology?

Fill out a contact us form or drop us a line at [email protected] In less than 24 hours, our expert will get in touch with you. The more detailed your idea will be, the more accurate our estimate can be of what your project is going to entail, in terms of time, resources, and people involved.

After the careful consideration of your project requirements, we assign well-versed programmer to work on your project under a well-established IT set-up from our state-of-art-development- center.

If you prefer, you can conduct as many interviews as you want, before you hire a developer of your choice. If in-case, the expertise of a hired developer does not deliver the desired output or if you're are planning to add more developers with the diverse skill-set, and then we will assist you in both the situations. We are offering peace of mind with 100% success guaranteed.

Will I have complete control over hired Golang developers?

Yes, Golang developers you hire from us will dedicatedly work on your project as your in-house team member only. You will have the total access and complete control on them through your convenient communication platform.

Do you provide any document to absolute the ownership of my Golang project?

Yes, we do. You will have 100% ownership on your project. It includes NDA, copyright, source code, intellectual property rights, etc.

Will your Golang developers work according to my time zone preference?

Yes, You can hire dedicated Golang developers from us to work according to your time zone (EST/PST/CST/MST), deadline, and milestone. To know more, get in touch with us at [email protected] or Skype "Bacancy."

What are the project management tools do you use to develop an application?

Our Golang developers use industry-standard project management tools like Jira, Trello, Pivotal Tracker, Asana, etc. Where you will be able to track the productivity of developers and monitor the daily progress of your project. You can create the task, assign the work, and follow the development progress.

What if I am not satisfied with your Golang developers and would like to exit?

First of all, it won't be the case with our Golang developers because client satisfaction is our highest priority; however, we provide the exit policy information to you when the project gets started.

Either Party to this agreement may terminate the contract, with or without cause, by providing at least 14 days (2) weeks written notice to the other Party. Upon termination of this agreement, the Bacancy Technology shall deliver a termination invoice for work completed to date, which shall be paid by the client (in 3 business days). The Termination invoice shall specify all unpaid work and the remaining amount of the work done till the termination date. On termination, all work completed to time shall be delivered to the client in a usable electronic format.