Building profitable digital products engineered to spark creativity
and drive business growth for world's most valuable brands
The Right Team Of Talent Is All We Have To Create Impeccable Mobile Apps
App Development

Product Development

Development Rescue

App MVP Development
Mobile App Development

We have in-depth knowledge and skillful expertise in iOS, Android, and web development services in building a full-fledged and stable product.

Agile model and methodology

To stay on top of the game and enable our clients to meet the frequent and ever-changing requirements of the users, we follow Agile model and methodology.

Detailed Analysis & Documentation

We make sure that your project meets on accurately defined deliverables. We also provide end to end road-map for software development.

Continuous Delivery

Our continuous integration (CI) practices minimize risks associated with a release. This also ensures that any code commit can be released to clients at any time.

Change Management

We are responsible for the performance of our software developers and ensure to handle any people-related issues that might come up.

App Product Development

Our app product development strategy ensures in-detail product planning & research to understand your customers' views and expectations. We also provide an accurate roadmap along with the total numbers of resources required for your new product development.

Identify Market Needs

To stay on top of the game and enable our clients to meet the frequent and ever-changing demand of the users, we follow Agile development methodology.

Detailed Analysis & Documentation

We make sure that your project meets on accurately defined deliverables. We also provide end to end road-map for software development.

Establish Time Frames

There are a variety of factors involved in determining the time. We believe in close collaboration with our clients so our established time frames can achieve realistic goals.

Identify Key Issues and Approaches

Understanding the nature of client's business and their purpose for the product development, our skilled developers deliver the final product.

App Development Rescue

We are offering graphic designers and software programmers under a capable project manager to make sure the mobile application is designed beautifully and most interactive.

Salvage Experts

We have skillful expertise to salvage you from the existing code base. Even if the earlier software programmers have left the platform in the middle of, still you can adhere on us to get it done successfully.

Documentation Retro-Fit

Poor documentation is always the biggest problem. Before we start working from where your previous developer left, we make a definitive set of technical documents, like we are developing the product from scratch.

Rapid Completion

With a clear focus to get your platform deployed ASAP, we pull out all the stops to make sure that any lost time is reduced.

Taking Ownership

Understanding the nature of client's business and their idea for the end user product application, our consultants and developers deliver the final product.

Minimal Viable Product Design

MVP is a viable way to test the market, gain end user feedback and have an in-detail insights without committing resources and capital. We offer a service that aids to figure out which features will provide the most traction with the least ROI

Reduce Risk

We make sure that you do not spend your hard-earned money on any unproven concept, thus MVP is an ultimate way to test the market, gain insights, reduce risk and take control on your overall spend.

Rapid Completion

With a clear focus to get your platform deployed ASAP, we pull out all the stops to make sure that any lost time is reduced.

MVP For Investment

Real-world metrics and analytics are the supreme way to demonstrate that the business model is sound and there is an actual need for the product and service.

MVP Scale-Up

An MVP can be scaled-up and develop into the final platform. We have skillful expertise to develop MVPs as fully-fledged systems from scratch.
We Practice Agile Methodologies, Love Scrum And Kanban
I firmly believe that there are no secrets to success. It is the result of
preparation, hard work and learning from failure.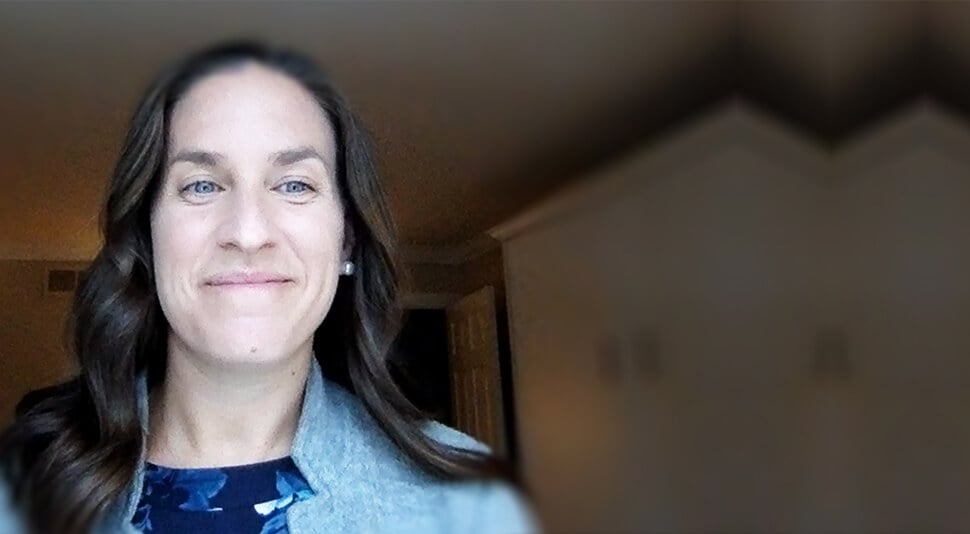 I have had a great pleasure working with Bacancy Technology for the past one year and six months. My favorite part working with Bacancy Technology really is customer service as the team is highly responsive, I can get in touch with them anytime and the team's turnaround time on the ramp up and ramp down resources must be appreciated. I highly recommend to leverage their software development services.
Laura
Founder - doppleapp.com
Bacancy Technology is an award-winning web and mobile app development company. In the age of mobile apps evolution, we are considered as grandpa in the app years.
After working more than a decade in the same industry, I found Bacancy Technology. I wanted to bring digital crafters on the same platform to channelize those resources and ignite their spark to achieve limitless potential for the betterment of stakeholders.
Bacancy Technology is not an average IT company and we're not an average mobile app developers. Hiring our team is like experiencing a top-notch development team, working with premium design studio, a strategic business consultant, a product manager, a marketing guru, a numbers cruncher and a tech geeks – all in one.
- Chandresh Patel
Skilled iOS, Android & Hybrid Teams
Skilled iOS, Android & Hybrid Teams Hire certified iOS, Android & Hybrid app developers from us to drive maximum ROI, find resourceful solutions to every challenge and capitalize on increased sales opportunities.
Agile Approach
We follow Agile methodologies in order to improve our process, deepen our knowledge, create better products and reduce inefficiencies.
IP Protection, Security & Confidentiality
The economic value of your software assets clearly depends on the nature of IP rights involved. Bearing that in mind, we make use of best practices to protect your legitimate interests.
Excellent Communication, Great Code and Top-Notch Mobile App Developers for Hire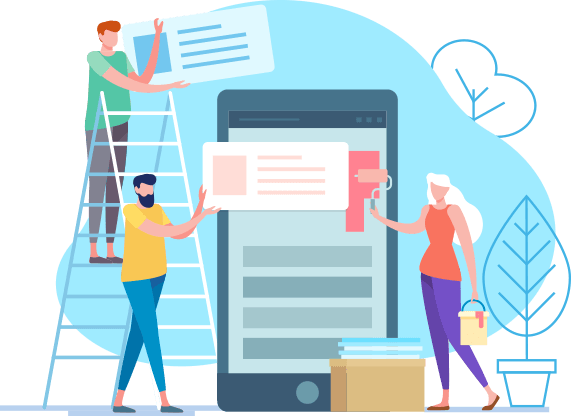 Schedule A Developer Interview / Get A Free Consultation
We Practice Agile Methodologies, Love Scrum And Kanban
Our industry-leading team of experts have worked with 100+ entrepreneurs to suffice the purpose and set the store on fire with glitch-free custom mobile app development.

We are a community of highly qualified, skilled, collaborative, and professionally growing 130+ dedicated developers.

Confidentiality of your project and security of your data is of utmost importance to us. We sign the strict NDA - non-disclosure agreement with our clients as well as employees.

Our developers are agile sprinters who excel with confidence to churn out feature-rich, dexterous, and world-class mobile applications.

We are competent and trusted Offshore Technology Partner with a huge number of happy and repeating clients, who've enjoyed a hassle free working with us.

We follow Agile model and methodology and use JIRA as a project management tool to ensure the utmost transparency between the client and the Bacancy project team

We are considered as the grandpa in the app years for successfully deploying 400+ iOS and Android apps in app stores which are currently used by millions of active users globally.

With offices located in India, Canada, and the USA, we are serving a huge number of clients ranging from small-mid sized businesses to top fortune 500 companies.

We've proudly developed mobile apps for many lesser-known yet significantly dynamic and exciting clients

Our mobile app development process is extremely streamlined, and robust quality checks are done at every stage to make sure that you receive the most excellent quality product.

We have hands-on knowledge of various SDKs, and we provide end-to-end iPhone app development, Android app development and games development services at competitive prices.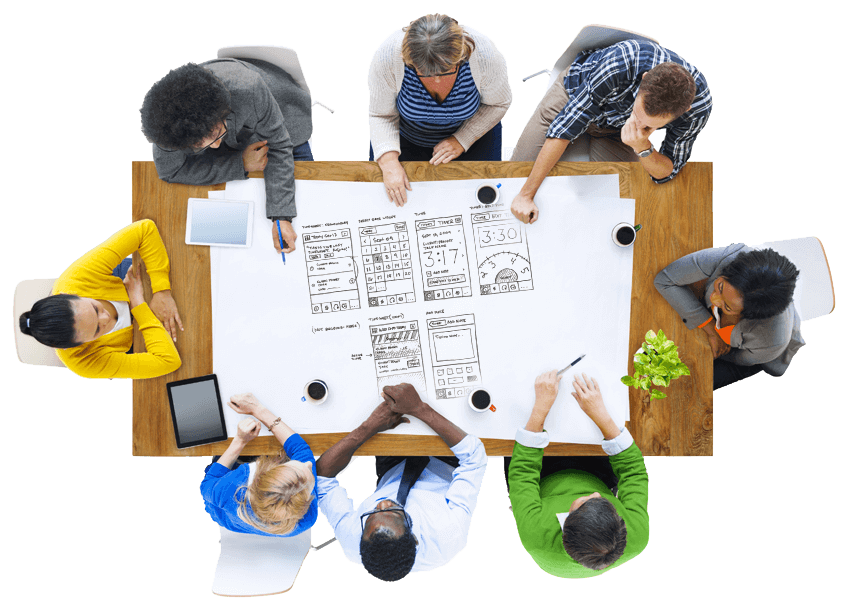 Free Mobile App Consultation
Bacancy Technology provides a free in detail consultation to clearly understand your business objectives, goal, vision and mission. We also provide you free access of our skillful minds, so you can measure their skillful expertise and have clear idea as well as a detailed idea about the scope of work.
We Provide To Our Prospective Clients:
Free In-Depth App Consultation
Our consultants willingly provide as many free consultation sessions as it takes to precisely understand your technical requirements. We are here to help you to take your app idea to the next level.
Continuous Delivery Approach
We apply a continuous delivery approach for the listed below reasons: a chance to build a quality product, accelerated time to market increased reliability and process automation. We provide years of experience and expertise to help you make the right decisions.
Request a Free Consultation
Frequently Asked Questions
Where is Bacancy Technology based in? What is the team-strength?

We are based in the USA, Canada, and India. We have 300+ in-house skilled developers with an average experience of 8+ years.

I am not tech savvy; will I still be able to work with your team?

Absolutely, you can. Choosing us gives you peace of mind, and we are here to help you fill the technology gap on your behalf.

May I know your developer's core expertise and industry experience?

We have extremely talented Agile software developers who have in-depth knowledge and extensive experience in all the top-notch technologies.

Do you work according to my time zone preference?

Hire Dedicated Developers from us to work according to your time zone (EST/PST/CST/MST), deadline and milestone. To know more get in touch with us at [email protected] or skype "Bacancy."

Will I have complete control over the hired developers?

Yes, the developers your hire from us will dedicatedly work on your project as your employees only. You will have the total access and complete control on them through your convenient communication platform.

Do you use any project management tools?

Yes, we use industry-standard project management tools like Jira, Trello, Pivotal Tracker, Asana, etc. Where you will be able to track the productivity of developers and monitor the daily progress of your project. You can create the task, assign the work and monitor the development progress.

How do you manage the code?

For source code management and version control, we use Github / Bitbucket. Our developers will regularly push the code so you can review all the commits and manage it easily.

No, not at all. We ensure not to re-use your license keys, patented processes, trademarks or proprietary algorithms or anything specific that we have used explicitly for your project only.

What is your project development methodology?

We follow Agile and Scrum methodology. Where the team does a daily standup, meeting called "daily scrum." Preferably, the meeting is held in the morning and it lasts 10 to 15 minutes. During the daily standup, each team member is required to answer the following questions:

1) What did you do yesterday?
2) What will you do today?
3) Are there any blockers or impediments in your way?

The developer is required to mention what he/she accomplished yesterday and will he/she work on today. It helps the entire team to understand what work has been done so far and what work has remained to achieve the milestone. This is how you can have full transparency and control over your project and developers.

How can I choose a developer of my choice?

After careful consideration of your project requirement, we assign a skilled and seasoned programmer to work on your project under a well-established IT set-up.

If you prefer, you can conduct as many interviews as you want, before you hire a developer of your choice. If in-case, the expertise of a hired developer does not deliver the desired output or if you want to add more developers with the diverse skill-set, then we will help you in both situations right away. We are offering peace of mind with 100% success guaranteed.

What is the cost and engagement options available at Bacancy Technology?

We provide three types of hiring engagement models.

Dedicated Developer - Monthly basis 160 Hours a Month. 8 hours a day, 5 days a week Hourly Basis – Hours/ Month We use time tracking tools like time doctor, hub stuff for time tracking Time and Material Base You can share your requirements with our team. Our team will evaluate your requirements and then get back to you with the detailed estimation of your project along with time and cost as well as the roadmap of the project.

What's your pricing model?

Dedicated Hiring: - For dedicated resources hiring or engagement, you are required to pay the one-month upfront payment. Then the payment will be on a monthly basis from the next cycle. Hourly Basis: - -In an hourly basis, you are required to pay one week of the advance payment, and the remaining amount can then be paid in weekly, fortnightly or monthly payments as per the pre-agreed contract with you.Fixed Time and Cost Model: - For the time and material base hiring, you will be required to pay 20 to 30% cost of the project as upfront payment and the remaining amount will be based on the milestone so upon completion of milestone you will be releasing next % of payment.

How absolute is my ownership?

You will have complete ownership of your entire project. It includes the NDA, copyright, source code, intellectual property rights, etc.

Do you have service level agreement in place?

Why should I hire a dedicated development team?

There are a couple of benefits of hiring dedicated and skilled developers

An opportunity to work with dedicated and skilled developers
Total control over the development process
Hiring a dedicated team guarantees a Quality Assurance and risk minimization
We will provide a dedicated Scrum Master (Project Manager) to manage your project and team, without any additional charges. At a free of cost
A shared QA will be provided to assure quality without any cost
And at last, but not least is the fact that developers work as a part of your team

Either Party to this agreement may terminate the agreement, with or without cause, by providing at least 14 days (2 weeks) written notice to the other Party. Upon termination of this agreement, the Bacancy Technology shall deliver a termination Invoice for work completed to date, which shall be paid by the the client (in 3 business days). The Termination Invoice shall specify all unpaid work and the remaining amount of the work done till termination date. On termination all work completed to date shall be delivered to the client in a usable electronic format.
Still have questions? let's talk