Last Updated on September 29, 2021 | Written By: Riken Solanki
August 5, 2015
3
min read
Preface:
Info about Google App Indexing, why and hows of android/iOS app indexing in Google Search Engine. Additionally backed by certain good sources to help you profoundly understand and apply app indexing in your existing app (if you are an appreneur)
What is App Indexing?
As explained by Google "App Indexing lets Google index apps just like websites. Deep links to your Android app appear in Google Search results, letting users get to your native mobile experience quickly, landing exactly on the right content within your app."
To understand more about App Indexing in modest: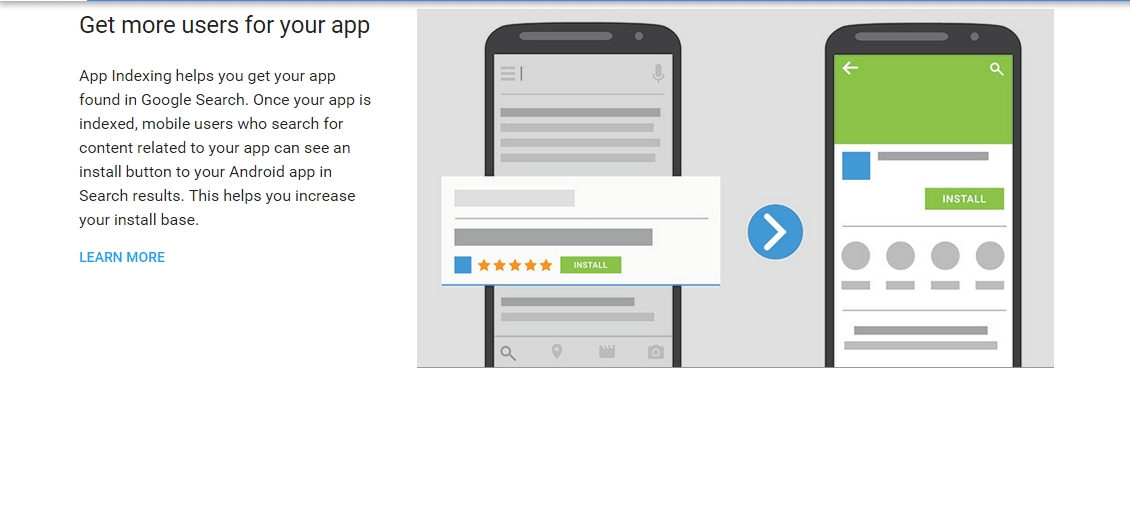 It also works in a way by: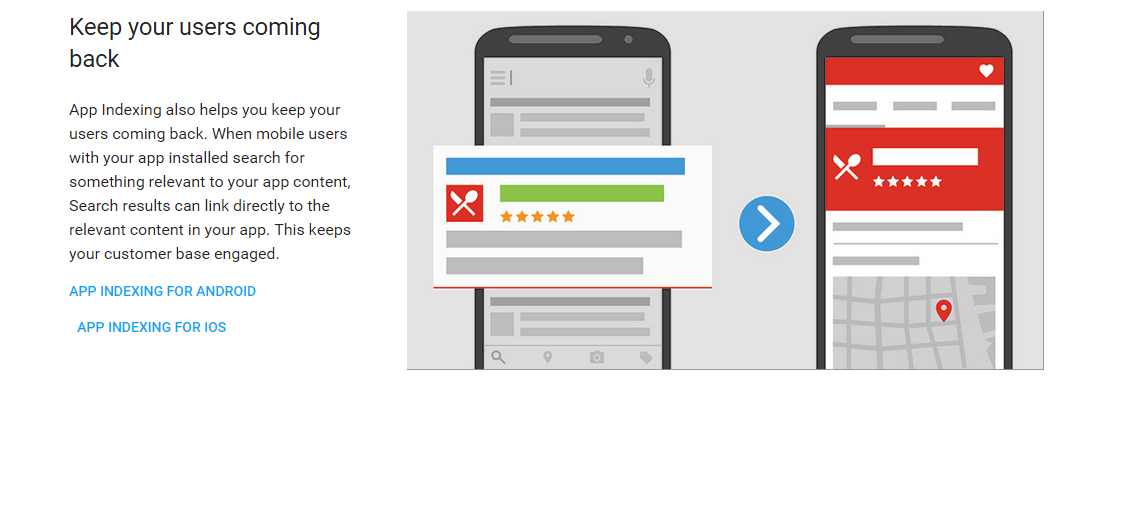 In case of pre-installed app, app indexing will work in a way as explained below:
Suppose you type a search query about a movie (the way we can see in the below gif file), the Googlebot will bring up the indexed app to answer user's query. In this case the app is pre-installed in user's smart phone and it has the content related to the query put forward by him/her.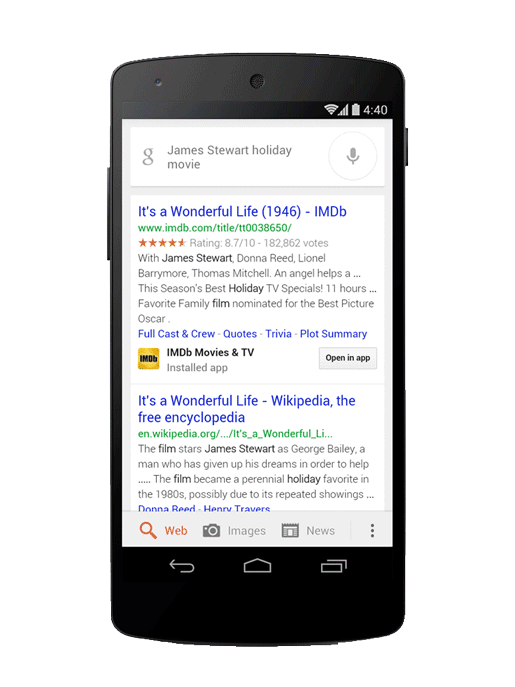 In this case, content written in an app, now matters a lot; and is indexed by Google in its search engine. (Something to be given more emphasis on by SEOs and ASOs)
Also, the app indexing brings your app as an answer to queries asking for an app (in mobile browsers). For example: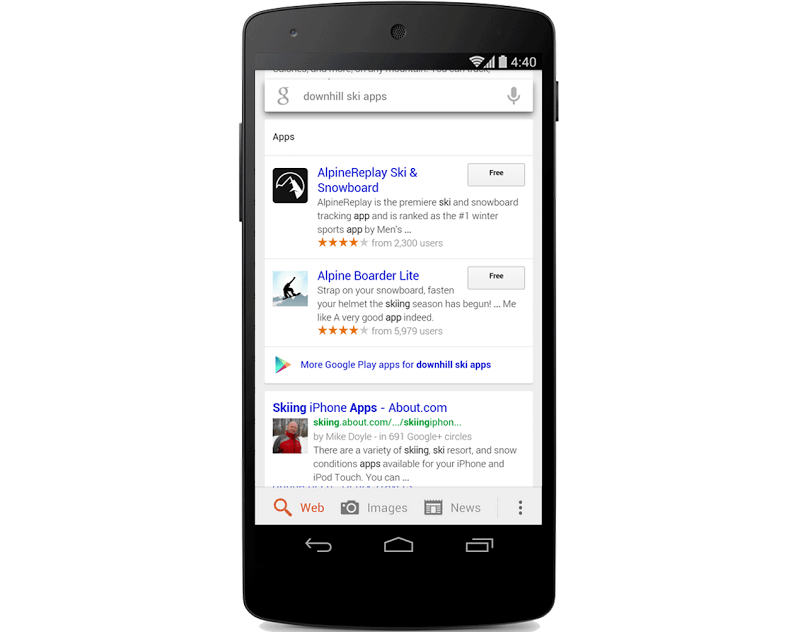 How to Enable App Indexing?

To read and understand the above, visit- https://developer.android.com
Does Google index both Android and iOS apps?
Yes. Google does it for both android and iOS. Additionally, has some distinct processes and regulations such as if you do not have a web page akin to the content of your app, you will have to first fill out app-only interest form.
Benefits of getting your app indexed-
If you are an appreneur and look forward to getting potential traffic these are the ultimate benefits of app indexing for you:
Increased visibility of your app if someone has your app pre-installed, leading to chances of less uninstalls and frequent visits.
The more potential and useful content you have in your app, the more will be the chances of getting discovered.
On the other hand, app indexing has made it easy for users to instantly search for an app straightly from the search engine.

What you should do now?

Being an appreneur you should move forward towards getting your app indexed. Here's the guide to getting started-

App Indexing for Android
App Indexing for iOS

Need an app developer to do this for you?

If you have your app developed from an app developer you should ask him to get the stuffs done. And if for some reasons this is not possible, Ask/Hire our app developer now and he will guide you or will do it for you.

Wrapping Up:

Mobile is the most favorite place for users to roam, search, socialize, shop; and undeniably the future of app marketing.

Getting your app indexed is not an option as it used to be during 2013 when Google first unveiled this concept. It is a compulsion now for appreneurs as well as for app developers so as to keep their app in line with trends and to keep their app constantly visible for more installs.