Last Updated on August 9, 2022 | Written By: Riken Solanki
September 23, 2015
4
min read
"The Answer is this Simple. And We Were Searching it Above the Mountains, Below the Oceans; like Hell"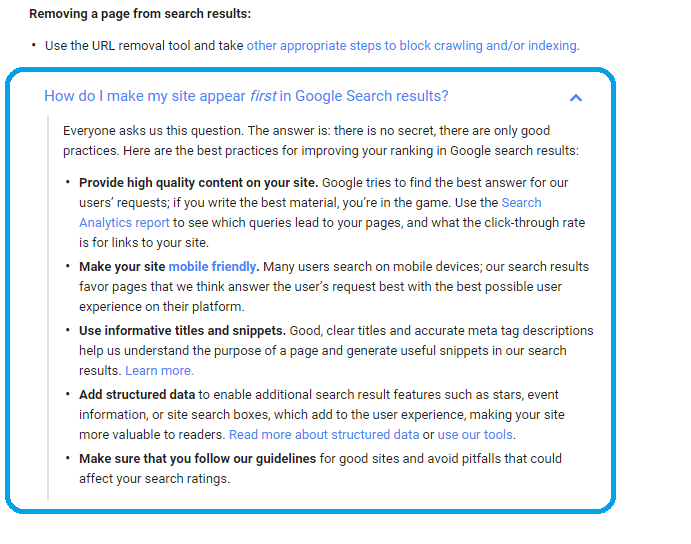 While wandering like a bee from one document to another for certain solutions on increasing search visibility and pondering over answers to questions like what number of people are still looking for some specific product or service via search engines; when these days everything we need or want to search for, is available at our hands in the form of advertising, be it facebook ads, twitter ads, instagram ads, pinterest ads, intermediary sites, etc.
Let's keep that aside, and focus on what we found from Google's 'help' sectionanswering webmasters query. The pretty screenshot above, is what we found:
To this, we were thinking, if it was that easy, there would have been no need of SEO's and Growth Hackers. However, our aim behind this is more humoristic than hostile.
Here's a short list of things that can possibly increase your search engine visibility, and may boost your ROI (if the keyword is potential enough).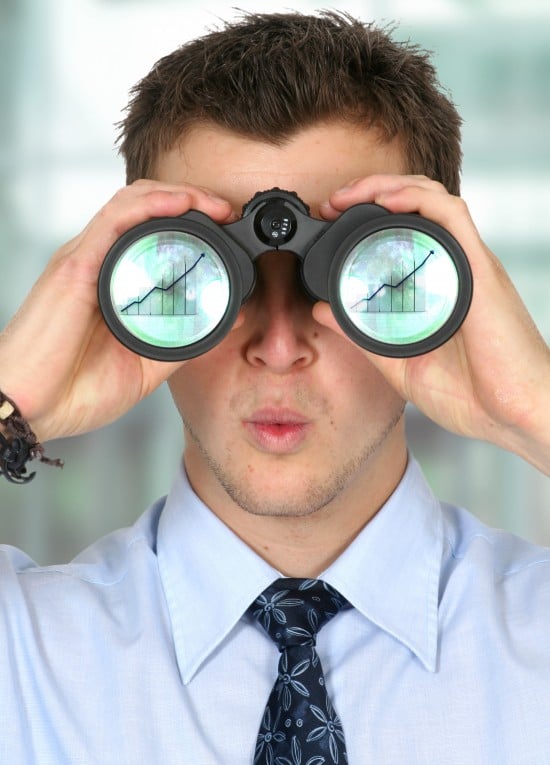 Simple Tips for SMBs/SMEs to Increase Search Engine Visibility and ROI
Proper Keyword Research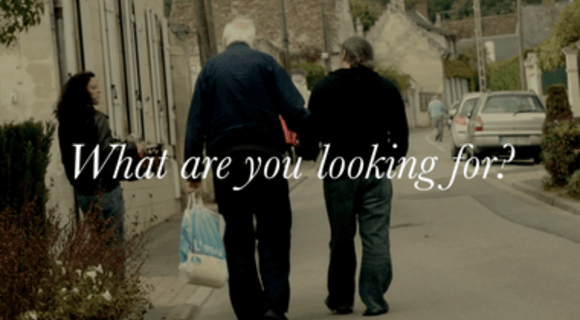 (Image Source: www dot theworkofthepeople dot com)
Find what exactly your target audience is searching for. We mean 'Exact'. Look for tools, research, use market intelligence, economic conditions, meet your potential audience personally and discuss with them to know about what exactly they look for.
Do not just rely on tools, interact with your audience.
Resourceful and Answering Content
Create resourceful content. 2 a month are enough if you find it resourceful and answering. From the word 'answering' we mean a content solving the doubts of audience.
For example, if you are an online apparel store, the most common query your audience may be looking for should be- Where can I shop apparels at affordable price in London?
Let's make it more sensible and answering by deep diving into LOCAL. So now, the query will be- Where can I find branded jeans at affordable price near Oxford Street, London?
Build Quality Backlinks
Build quality links, or else do not build at all. If you build worthless backlinks, soon Google algorithms will flush away all your hardwork.
The best way to build links for SMEs is Local Business Directories, Community Portals, Groups, Local Events, etc.
Focus on Conversion Rate Optimization
Instead of focusing on bringing more traffic and up surging visibility, be content with the amount of traffic and start focusing more on increasing conversion rate.
Increased conversion rate is a sign of user friendly, user centric, and flexible user experience. Answer user queries as soon as a user enters, guide them properly, and provide an easy to use contact form or personal details.
Focus on Solutions People Need or Will Need
Start focusing on solutions people need. Be it in future or present.
For example, if you are an electronic retailer and you find your target audience fond of iPhones; start creating solutions that relate to iPhones and most common issues people face in their iPhones. On the contrary, if there's a new update available or is coming soon, write in detail about that.
Do not forget to share what you have written. Use the power of social media. Remember! Things might not work sometimes, but don't give up. Try and try.
Don't Overcook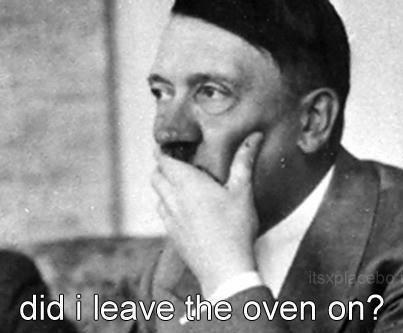 (Image Source: knowyourmeme dot com)
Do not overdo the above stated tactics. Do not overcook. Perform everything in moderate- wait for the results-and move ahead again with the same tactics if the plan worked.