Last Updated on March 4, 2020
New technologies are always introduced as an innovative solution and an alternative to swap the old one. The original idea of application development has been completely revamped. It all began when Facebook introduced JavaScript library into their newsfeed in 2011 and later in Instagram 2012. The purpose of JavaScript library is to build interactive user interfaces as it lets build large web applications that change over time in a fast and reliable way, without reloading the page.
In Today's digital world, online presence has become more and more vital for businesses than ever before. But, there are several different elements when it comes to measuring the success and traffic of the website. Since traffic isn't the only element to fulfill any purpose, attracting and retaining the visitors is essential as well. ReactJS a lightweight library with a key objective lets you build the fast, simple and scalable user interface.
Get More Visibility with ReactJS
ReactJS is an open-source, trendiest and component-based JavaScript library that is widely used to build reusable user interfaces components for web and mobile applications. React is often mistaken as tool, framework, and language, sometimes it is confused with React Native – cross-platform mobile application development tool. Since its introduction, it has gained exceptional popularity, and you may have heard that big names like Yahoo, Netflix, Facebook, and Instagram are already using it. ReactJS is a step ahead in the world of open-source JavaScript solutions. That because it's amazing features helps us to;
Improve client-side rendering and server-side rendering
JSX- Enable JavaScript Extension
Virtual DOM – Effectively and efficiently update the view in a web application
An interactive and engaging user interface
One-way data flow
Splits your app features into modules/components
Considering the above-listed benefits, ReactJS becomes the first and foremost choice for big brands to adopt it for their website. I have list down the name of big companies who are using ReactJS as well as the reason why they all decided to use ReactJS to their own unique advantages.
Big names using ReactJS
#1 Netflix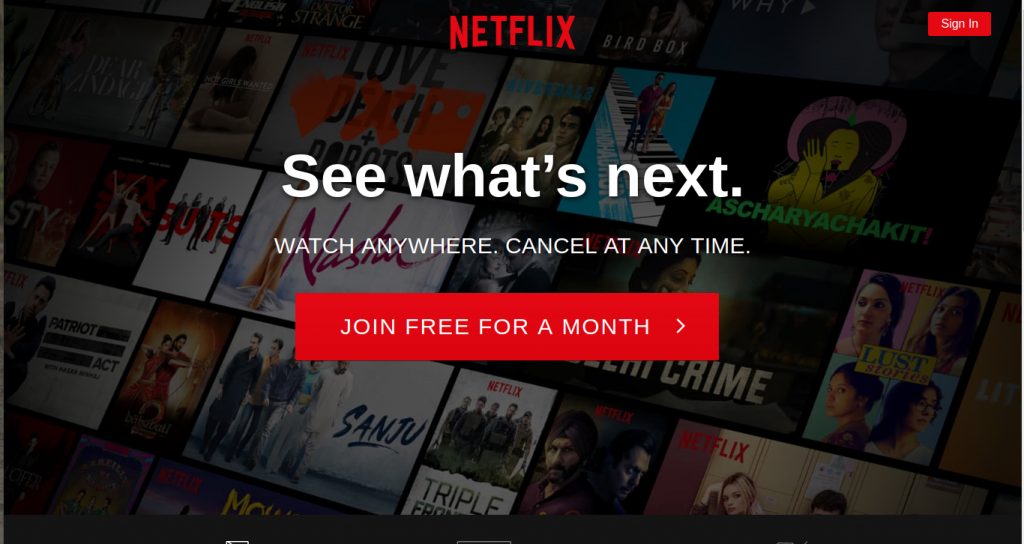 Almost a quarter of the US and UK households have already subscribed to the Netflix, with more than 4m joining in 2017. Video streaming takes a front seat in the age of technology the reason for it being some of its most intriguing and interesting features which serve as the Aww factor. According to statistics of Ericsson mobile report, the traffic of mobile video streaming app will continue to grow by more than 50% per year until 2020.
Speed and performance are two significant factors offering constant rendering and load of videos. It falls under the favorable categories of ReactJS as it provides more efficient rendering to the Virtual DOM. Netflix makes use of ReactJS to enhance the overall user experience on all devices.
#2 Yahoo! Mail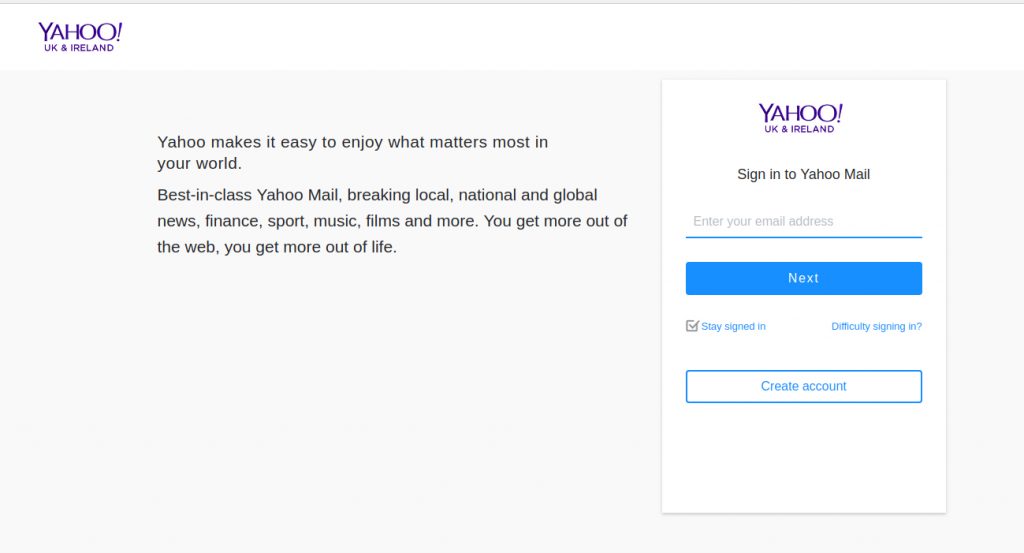 Yahoo has come a long way since in launching in 1999 with server web 1.0 app to YUI based internet web application. Yahoo decided to use React and Flux because of its growing and active community, virtual DOM that lets a client and server-side rendering, one-way reactive data flow and code in JavaScript.
#3 Airbnb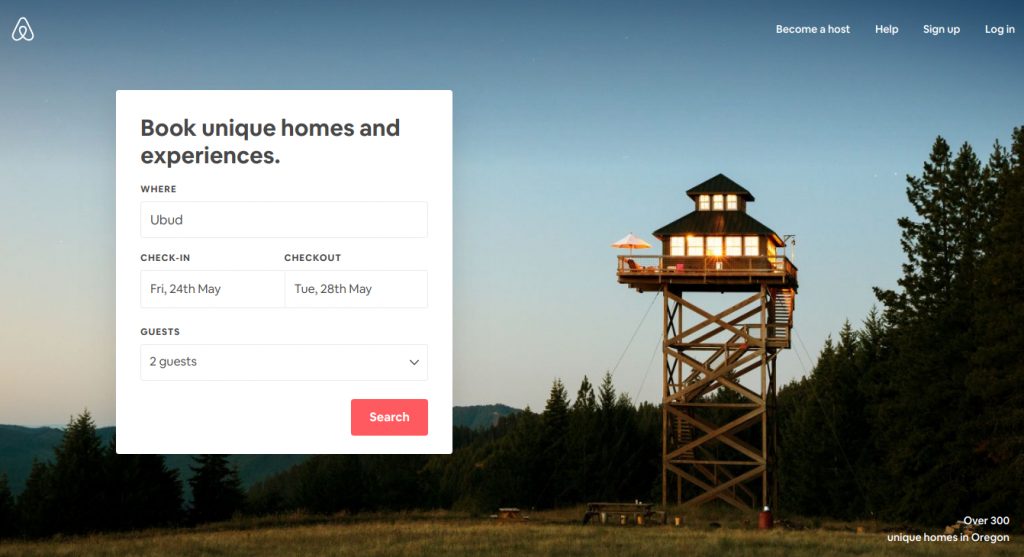 Airbnb is a privately held online marketplace that offers hospitality service to people who are looking for short-term lodging facilities or rent apartments such as homestays, holiday cottages or facilitate experiences as hotel rooms that are accessible via mobile apps or websites. Fast, simple and scalable key objectives were the reason why Airbnb decided to go with ReactJS.
#4 Sberbank of Russia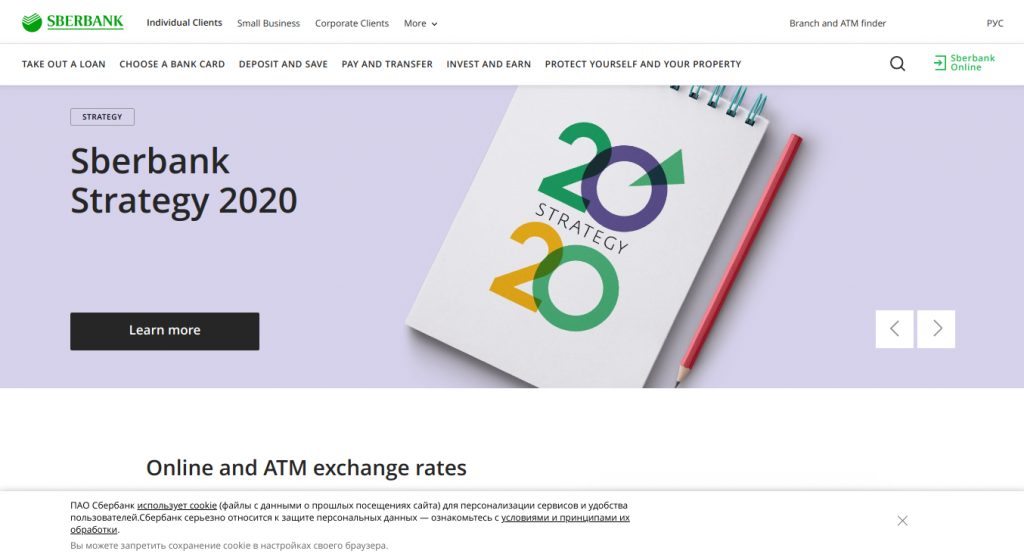 The great component model and commitment to native standards contradictory to AngularJS was the first and foremost reason why React was chosen. Speed and product quality was the other positive reason the company decided to go with React. The company and the customers are pleased with ReactJS development.
#5 Facebook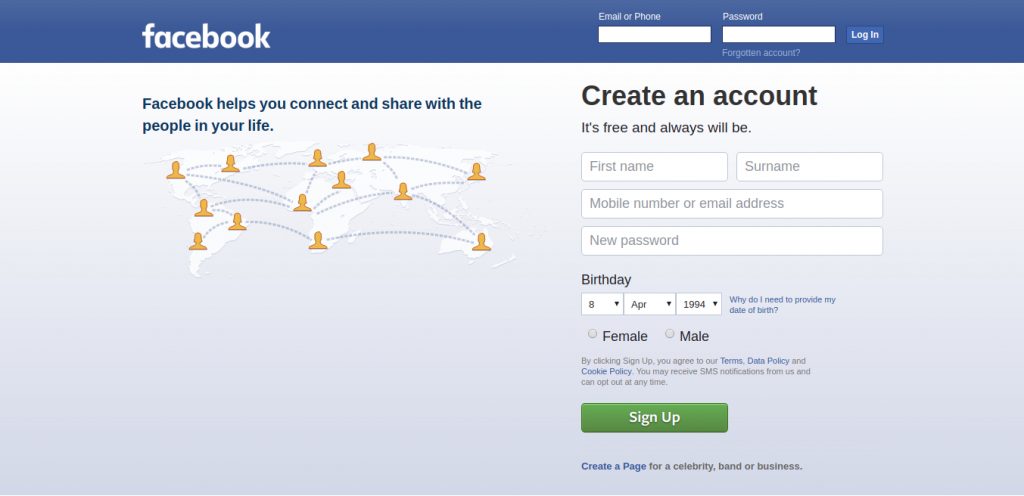 Ok, it all started with Facebook. Facebook is one of the biggest social networking websites with over 1.74 billion active users. Facebook enables active users to connect with friends and family to make new connections. React library was initially created and implemented on Facebook.
As the content was required to load quickly so it can run faster and the user can have enough time interact with content. Facebook has introduced a completely new version of React called React Fiber. Various ReactJS features were implanted onto Facebook Ads, Messenger, Newsfeed and other areas of the application.
#6 Reddit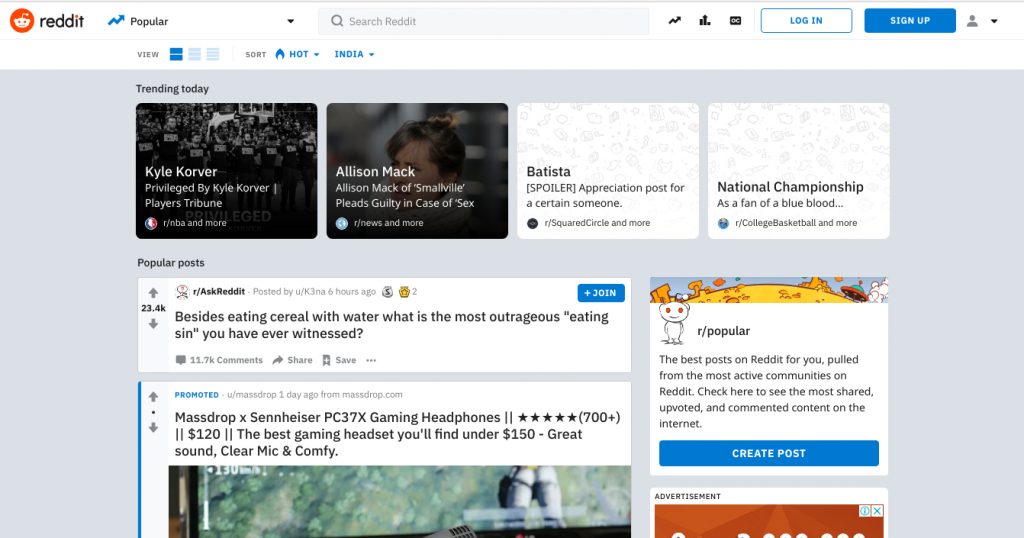 The most favorable perks of ReactJS is it lest you implement a mobile application with the help of React Native. Reddit, an online community with 330 monthly active users, constantly updates feed of breaking news, fun stories, pics, memes, and video. Reddit does not want to fall behind on the latest features, so they adopted swift transition of ReactJS components to the JavaScript library and it does not come as a surprise. Because that is what for React is known.
#7 WhatsApp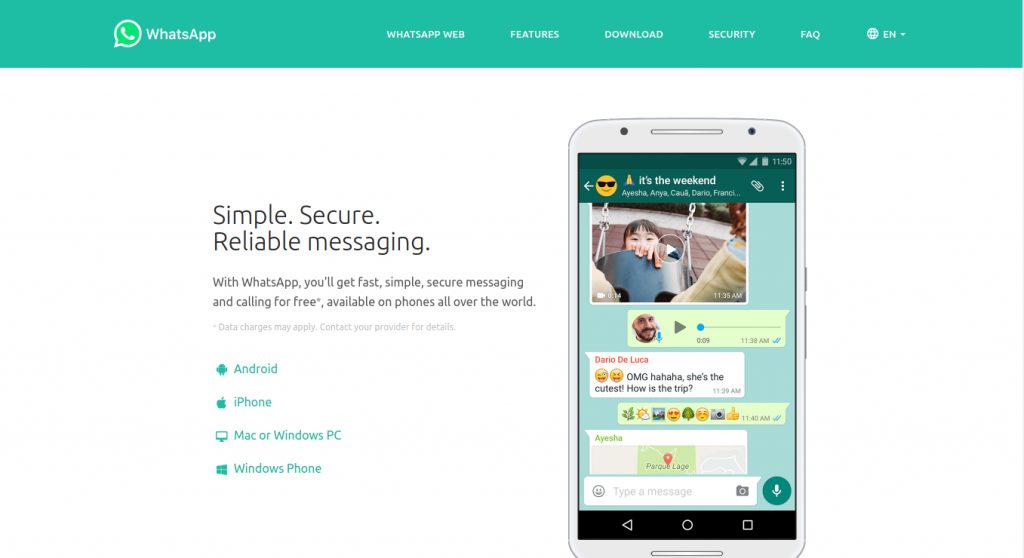 Numerous betas were implemented before Whatsapp was officially introduced. Underscore.js and Velocity.js are the most effective engines from Facebook that ReactJS uses to build interactive user interfaces. Recently, WhatsApp has started using WhatsApp Web from the above-mentioned experience of Facebook.
#8 PayPal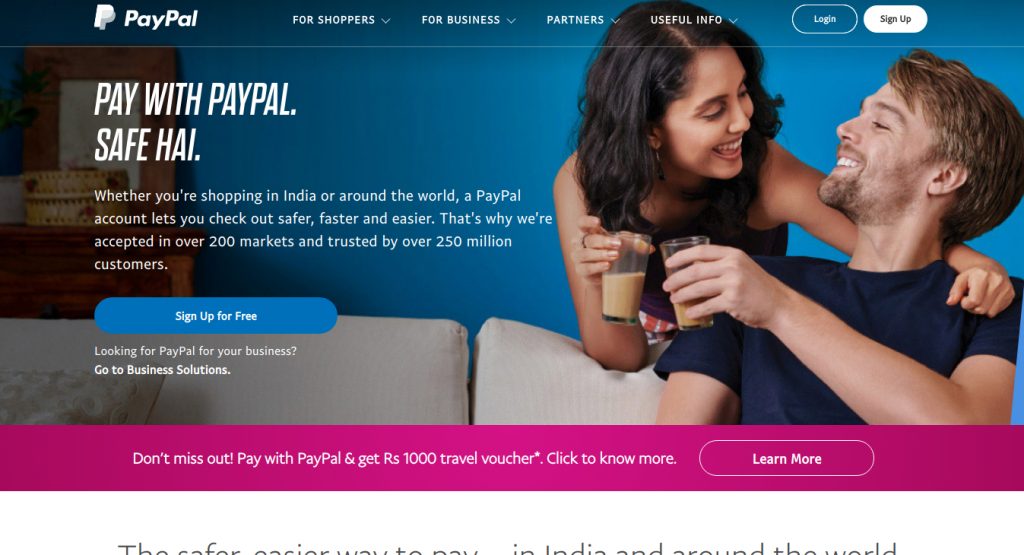 PayPal is a pioneer online payment system that allows money transfer as a substitute to payment method and an electronic alternative to traditional payment methods. Speed, ease of use and compatibility amongst other elements embolden PayPal to use ReactJS.
#9 BBC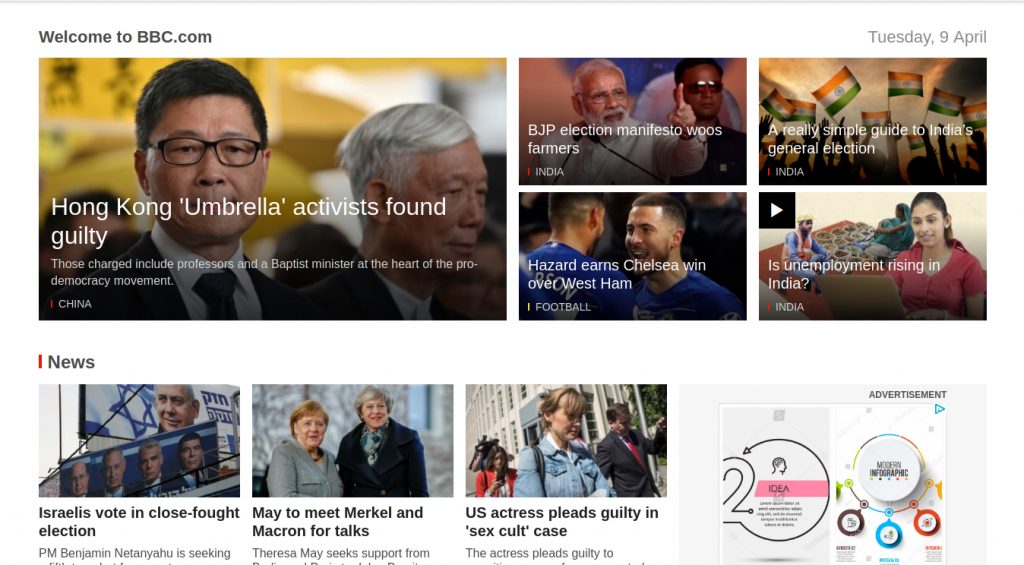 The BBC, an acronym for British Broadcasting Corporation, is a British public service broadcaster that provides content to inform, educate and entertain people. It world's oldest broadcasting organization and it's a household name covering radio, TV, and online services across the nations and regions. BBC has implemented ReactJS in their web architecture BBC find re-rendering as an impressive feature.
#10 Dropbox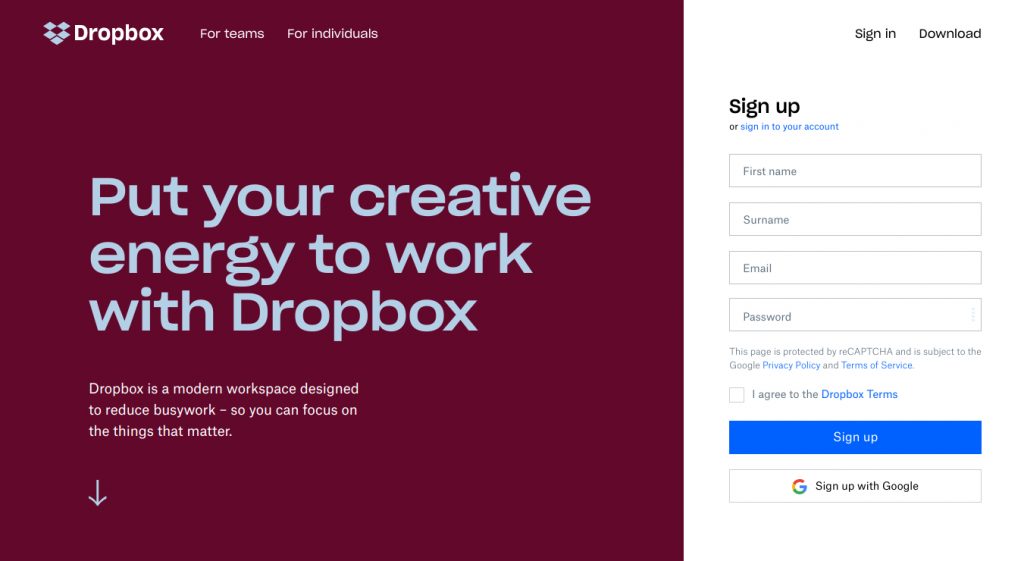 Dropbox is a web-based file hosting service by the American company Dropbox, Inc. and it makes use of cloud computing services. Dropbox is widely contributing its success because it lets you store and share unlimited files with other using synchronization. This online backup solution and cloud-based storage service provider adopted ReactJS because it provides a lightweight file size and fully backward compatible upgrades. For the thousands of user's photos, videos and files can be simultaneously and effectively organized with React.
Wrapping Up
There are hundreds of organizational benefits and improved efficiency that proved to be significant reasons for the big business brands to adopt and implement ReactJS in their product and services. The cost and resource both are worth to upgrade your existing service with ReactJS. Apart from offering interactive and intuitive front-end interfaces reactJS development services is known for offering impeccable user experiences for both web and mobile.

Storyteller, Marketer, Developer, Writer, Thinker, Enabler, Rescuer, Wordsmith. I see myself as a Content Strategist. I love to write about anything and everything that pertains to the digital world, as I believe it's an ever evolving space creative in its own way. I love facing challenges, Blogging and sharing technologies