We use best-in-class tools and state-of-the-art Spree design
and development services to scale up your eCommerce business
Store Development and Customization
Leverage our custom spree commerce development servicesto build an online store that encapsulates your dream business and gives your customers a fascinating digital experience.
Spree Commerce Theme Development
If you are looking for a distinctive and cross-browser responsive spree commerce theme that is compliant with your brand, then we are the one stop solution to cater to your requirements.
Scale Your Spree Commerce Store
We ensure that your store performs efficiently through traffic peaks. We have successfully worked on projects containing 2, 00,000 products and 180 checkouts per minute.
Spree Commerce Maintenance and Support
As your business is reliant on the eCommerce site, we provide cost-effective maintenance and support packages for your Spree commerce store to make sure that the store is up and running smoothly.
Spree Commerce Multilingual Stores
Our competency in Ruby on Rails and Spree Commerce internationalisation have empowered us to set up multilingual stores to fetch more traffic to your online store.
Migrate to Spree Commerce
We own skilful expertise in migrating your existing website to spree and offer a store powered with ROR and open source development.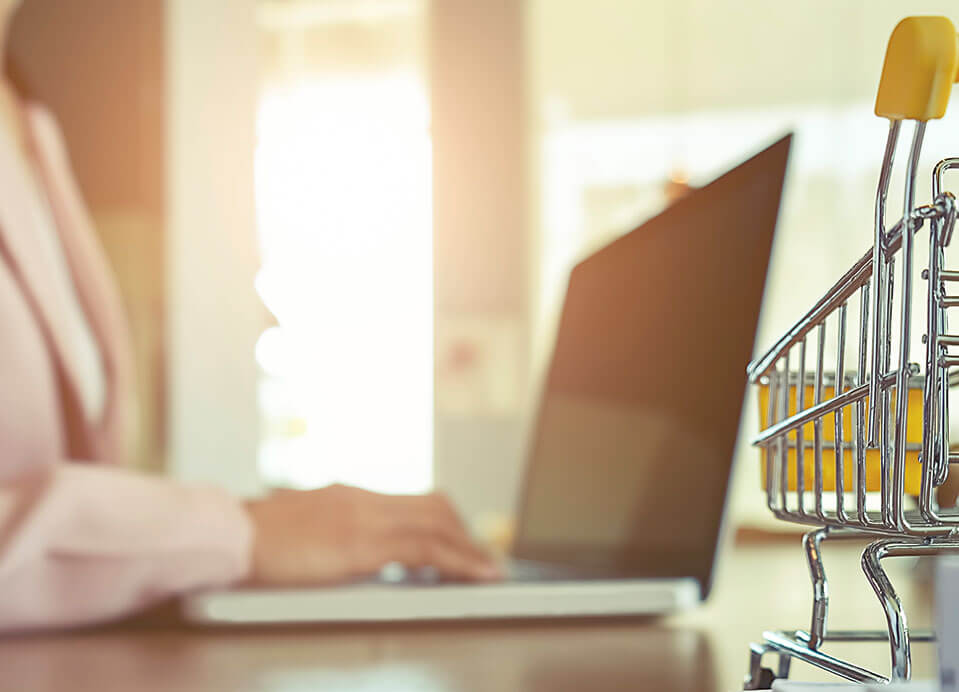 Leverage Our Spree Commerce Development Services To Build Highly Scalable, User-Friendly And Secure eCommerce Store
We are globally renowned spree commerce development company with the knack of striking a perfect balance between enhanced user experience, visual aesthetics and the technical functionality, ensuring that your customers revisit your spree commerce store in future. Hire Spree Commerce developers from us who are well-versed in building interactive eCommerce solutions with unique features and functionalities. We have gained in-depth knowledge, extensive experience and prominence as a top-notch Spree commerce development company.
Feature-Rich And Future-Ready eCommerce Solution Based On Spree Commerce
Spree Commerce is an open source eCommerce framework based on Ruby on Rails. ROR is carrying its reputation and prestige is the hottest reason why one must opt for spree instead of other alternate options. Further, 500+ contributors, 45000+ live retail stores, and its revolutionary integration platform 'Wombat', are some core reasons attracting a considerable number of stores and entities to choose Spree as their eCommerce store.
Features & Benefits of spree commerce
Quick installation, and easy to configure
Easy to add functionalities/integrations
Easily available Plugins and Extensions
Supports mobile commerce
Creating external extensions and plugins in spree is trouble free
Supports mobile commerce,i.e. Responsive user interface
Spree provides a powerful admin panel that is built to manage almost every feature of the application starting from core features to customised features
Easy payment gateway integration options
Comes with a complete solution for product catalogue, marketing &promotions, payments, shipping, analytics &reporting, SEO, and more
Easy server setup and deployment
With Newbie Spree V3.6.4you get amazing features such as Enhanced eCommerce analytics, Ruby on Rails 5.2.1support, bootstrap support for frontend as well as backend and the list goes on
Certified Spree Commerce Premier Partner
Bacancy Technology has incepted as a Ruby on Rails development company.We have served various industries with diverse solutions regarding Ruby on Rails development, maintenance, consulting and more. Holding onto the grip of advancing technology, Bacancy Technology has now become a leading eCommerce store development company.
Blog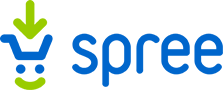 The Best Ecommerce Solution
Bacancy Technology is an offshore web development company based in India and the United States. We've become one of the leading offshore web development companies by providing excellent service and solutions. Specializing in software product development, we've successfully executed numerous projects in software development, web design and development, mobile technologies, microsoft technologies, open source, and internet marketing.
Read More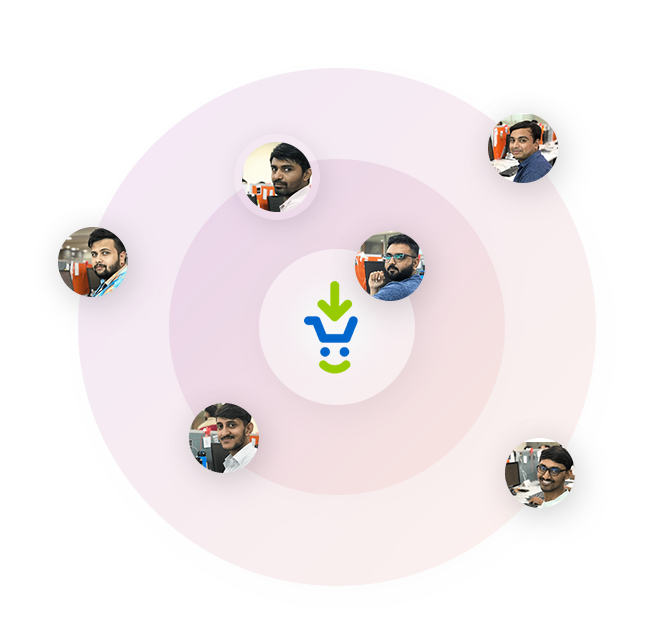 Hire Spree Commerce Developer
Hire Spree Commerce developer from us to build a cutting-edgee Commerce solution. Our expertise in Ruby on Rails exclaims our proficiency in Rails based web and mobile application development; the core reason is our efficient and experienced ROR developers. Whatsoever your requirement is, whether you need an eCommerce store migration or extension, development or deployment? Hire spree commerce developers from us to successfully fulfil your organisational goal and objective.
Hire Spree Commerce Developer
Our Business Model
Full-Time Hiring
Duration
8/hours per day, 5 days/week
---
Communication
Email, skype, Phone
---
Billing
Monthly
---
Hiring Period
Minimum 1 Month
---
Part-Time Hiring
Duration
4/hours per day, 5 days/week
---
Communication
Email, Skype, Phone
---
Billing
Monthly
---
Hiring Period
Minimum 1 Month
---
Hourly Hiring
Communication
Email, Skype, Phone
---
Billing
Monthly
---
Hiring Period
Minimum 25 Hours
---
Hire Ruby on Rails Developers As Per Your Need
Excellent communication, great code and Top-Notch Spree Commerce Development services
Get a Free Consultation
Your Success Is Guaranteed !
We also allow you to take an "Interview" prior to hiring our Spree Commerce which makes you more "Comfortable"
Frequently Asked Questions
How much skilled and experienced are your developers?

We have 250+ in house developers working in the same office holding an average experience of 5+ years.

Hire Dedicated Developers from us to work according to your time zone(EST/PST/CST/MST), deadline and milestone. For more get in touch with us at [email protected] or skype "Bacancy"

Will I have the complete control over your developers?

Yes, the developers your hire from us will dedicatedly work on your project as your employees only. You will have the total access to developers through chat, emails, calls and Skype on the daily basis.

Do you use any project management tool?

We use industry-standard project management tools like, Jira, Trello, Pivotal Tracker, Asana etc. Where you will be able to monitor daily progress. You can create the task, assign the work and monitor the development progress.

How do you manage the code?

For source code management and version control, we use Github / Bitbucket. Our developers will regularly push the code so you can review all the commits and manage it easily.

How do we communicate and monitor the project development with our hired developer?

We follow Agile and Scrum methodologies. In Scrum, on each day of a sprint, the team holds a daily scrum meeting called the "daily scrum." Meetings are typically held in the same location (we use Skype / Hangout / GoToMeeting / slack/voice call for communication) and at the same time each day. Ideally, a daily scrum meeting is held in the morning, as it helps set the context for the coming day's work. These scrum meetings are time-boxed to 10 to 15 minutes.
During the daily scrum, each team member answers the following three questions:

1) What did you do yesterday? 2) What will you do today? 3) Are there any impediments in your way?

By focusing on what each developer accomplished yesterday and will accomplish today, the team gains an excellent understanding of what work has been done and what work remains, so this is how you can have full transparency and control over your project and developers.

Do you provide Profile/CV of developers?

Yes. You can then choose the best developers whose skills and experience suits to your requirement.

How can I hire resources from Bacancy Technology?

We provide three types of engagement models for hiring resources. Clients have the option to choose from the following models: Dedicated Developer (Monthly basis) – 160 Hours/Month. 8 hours a day, 5 days a week Hourly Basis – Hours/Month We use time tracking tools like time doctor, hubstuff for time tracking Time and Material Base – Fixed time and cost based on the requirement Where you can share your requirements with our team. The team evaluates your specific requirements and then get back to you with the detailed estimation of your project along with time and cost as well as the roadmap of the project.

How absolute is my ownership of the final results from the project?

You will have complete ownership of your entire project. It includes the NDA, copyright, source code, intellectual property rights etc.

How do I pay? What are the payment models?

Dedicated Hiring: - For dedicated resources hiring, you are required to pay 50% of one-month payment upfront and for the remaining amount, you will be required to pay at the end of the month on the specific mentioned date. Hourly Basis:- In hourly basis, you are required to pay 1 week of advance payment and the remaining amount can then be paid in weekly, fortnightly or monthly payments pre-agreed contract with you. Time and Material Base: - For the time and material base hiring, you will be required to pay 20 to 30% cost of the project as upfront and the remaining amount will be based on the milestone so upon completion of milestone you will be releasing next % of payment.

Can I hire dedicated development team? What are the main advantages that I can get from hiring a dedicated team?

Yes, you can hire a dedicated development team. We want to present you with a couple of advantages:

An opportunity to work with dedicated and skilled developers.
A total control over the development process.
Hiring a dedicated team guarantees a Quality Assurance and Risk Minimization.
We will provide you with a dedicated Scrum Master (Project Manager) to manage your project and team, without any additional charges. At a free of cost.
A shared QA will be provided to assure quality without any cost.
And at last, but not least is the fact that developers work as a part of your team.