Work Smarter, Faster and Better Together
Hire Remote Rails on Rails Developers to create cost-effective, intuitive, and high-performance business solutions.
Our Ruby on Rails developers have accumulated top-of-the-line expertise and knowledge as globally renowned offshore Ruby on Rails development company. We have a dexterous and seasoned team of Ruby on Rail developers who have gathered unrivaled experience in working with AngularJS, ReactJS, and BackboneJS. Whether you are in search of experts for the direct implementation or looking for instant validation support, choose us as your offshore Ruby on Rails development partner and see the difference.
Why You Should choose Bacancy Technology as Your Offshore Ruby on Rails Development Partner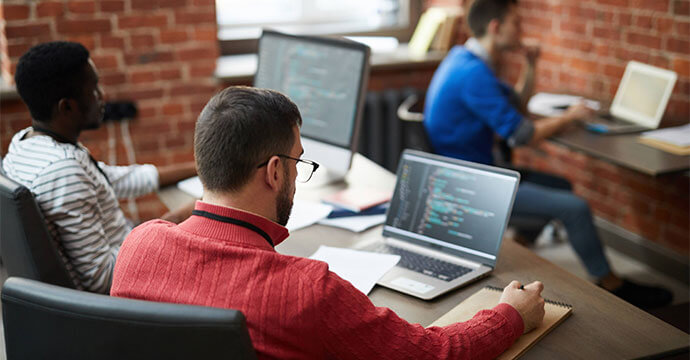 White Label Partnership
You can hire our Ruby on Rails services under your own brand. Once the contract is signed, you can leverage the expertise of our developers in the best possible manner to meet your unique business needs and boost your business.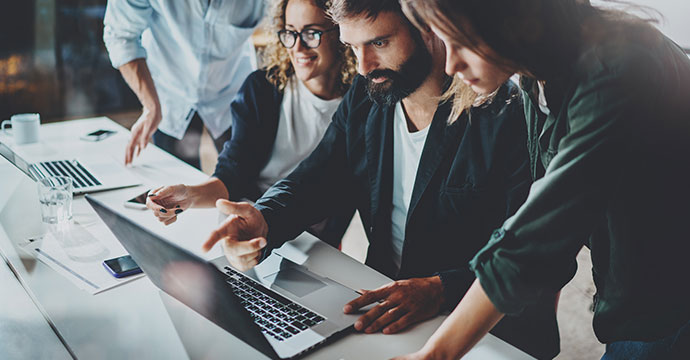 Offshore Development Center (Odc) For Ruby on Rails Development
Bacancy Technology's Offshore Development Center (ODC) is one of those places where you get the best industry minds, quality software development services and well-equipped infrastructural facilities at the pocket-friendly prices. By establishing a captive offshore development center, we offer tailored engagement models cater to the unique needs of your business to help you redirect valuable cost-savings back to your business goals.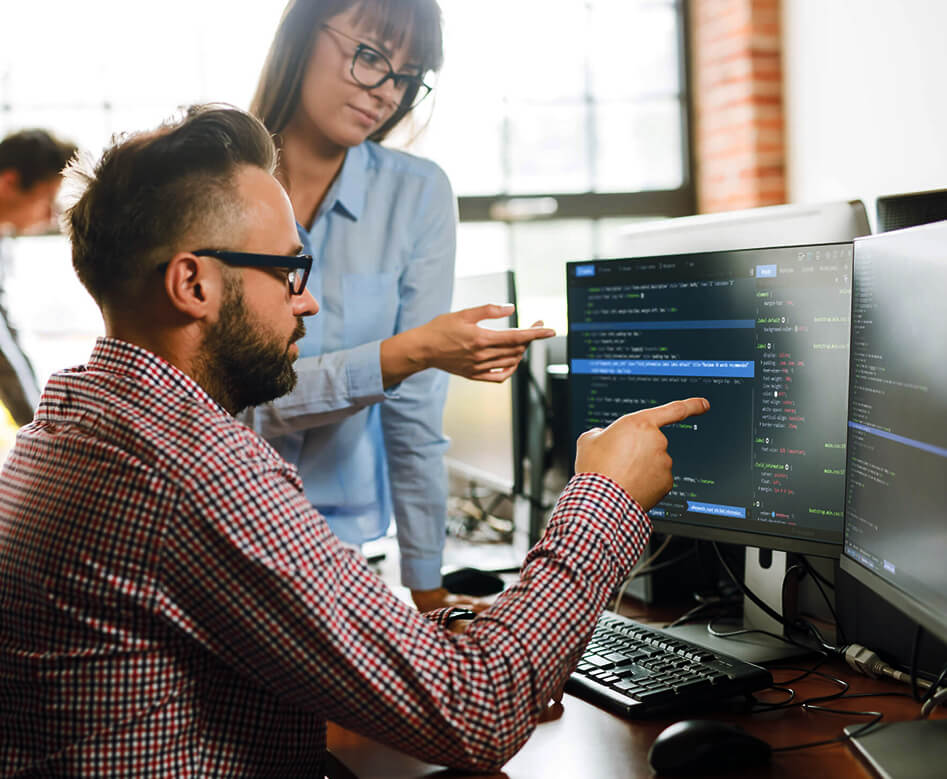 Cooperation Ruby on Rails Development Model
If you already have a project, but lacking with the resources, then we can help you scale your existing Ruby on Rails development team. Whether you want to hire just one developer or want to set up a cross-functional rails development team - our Ruby on Rails cooperation developer model is flexible enough to fulfill your unique requirements. We let you outsource ruby on rails developers at your ease, and allow you to conduct as many interviews as you want before you hire ruby on rails developer of your choice.
Once you give the nod, our rails developers will start working as your dedicated resources from our outsource state-of-the-art- development center. You have all the rights to manage the resource directly, while we take care of developer retention, administrative support as well as infrastructure. We sign NDA to ensure your idea and project both are secure with us.
Talk to our experts
Hire Full stack Ruby on Rails developers
We are in love with Ruby on Rails development, and every project we take up, we want it to be our best. We have outstanding Rails programmers, UX and UI designers, who firmly believe in offering a world-class user experience, user profiles, design flows and user stories. We work with the best Ruby on Rails mind in the industry and who have top-of-the-line expertise in building scalable web architectures, in the combination of React + Rails, Angular + Rails, Vue+ Rails. Hire full-stack Ruby on Rails developers from us to leverage their ultra-wide range of skills.
Ruby on Rails custom application development
ROR web application development and product development
Rails CMS development services
Architecture redesign and improvement
Solving scalability, usability and security issues
Rails blogs, widgets and social networking website development
Rails eCommerce application development
Rails support and maintenance
Ruby on Rails upgrade service
Alert- Rails 3.x getting no more support from rails community, It's time to upgrade!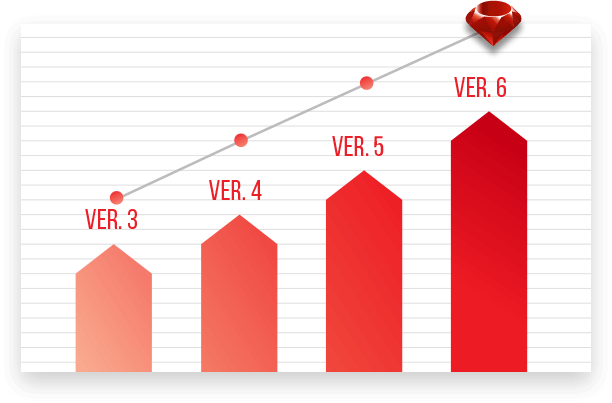 Ruby on Rails Upgrade Services
It's time to upgrade your existing Ruby on Rails version if you are still running older one. If you don't want to wait for more vulnerabilities and security issues, upgrade your ruby on rails version with the latest one as rails 3.x is no longer supporting to latest updates. Stop security alerts and deprecation warnings, eat your time, and leverage our expertise in Ruby on Rails. Benefits other than security (CSP) and efficient performance, we implement the necessary changes not only for a victorious upgrade but also for sustained maintainability in the app going forward.
None of the version below 4 is getting support from rails community, and along with Parallel Testing, Native Web packer Support, Multiple database support and Zeitwerk features, Rails latest version 6.0 is ready to rock your applications. We are offering Ruby on Rails upgrade services to assist you in improving your existing features, removing legacy code, bringing new functionality, and make your rails application more performant, responsive and better optimized. With our ruby on rails upgrade service, you will have 100% peace of mind and we ensure to handle all vulnerabilities.
Upgrade Your Rails Version With Us
Become A Partner in Our Affiliate Program
Whether you are a startup or an entrepreneur, hire dedicated ruby on rails developer from us for custom web application development. If anyone you know looking for offshore RoR development services or planning to outsource Ruby on Rails development services, then simply recommend them to us. We can happily work together on a profit-sharing basis on such specific projects.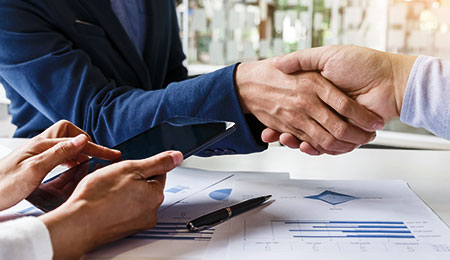 Efficient Communication
You have direct access to the software developers, and upon your preferable communication channel, you can access the resources and allocate the tasks. Integrate skilled and seasoned dedicated Ruby on Rails developers into your existing team.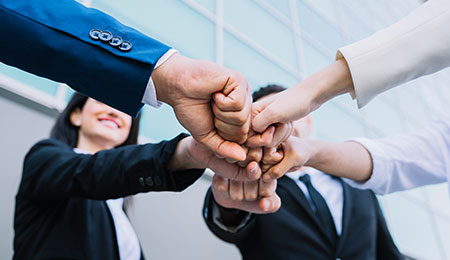 Right Engagement Model
Ruby on Rails developers you hire from us will dedicatedly work for you as if they are your extended in-house team. We follow the Agile methodology, and we firmly believe in building collaborative relationships in the workplace.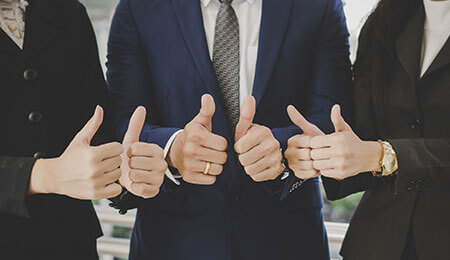 Assured Quality
We have top-notch expertise in turning your specific requirements into a business-ready Rails application. Get an error-free final app without compromising quality or security. Hire the best industry minds to speed up the product time to market.
Success Stories

NAPS POS

NAPS POS is the free point-of-sale app that gives you everything you need to run and grow your business

NAPS POS (Point of Sale) is the free point-of-sale app that gives everything user needs to run and grow the business. Accept debit, credit cards and accept EMV chip cards and Apple pay with the NAPS Reader for contactless and chip. Funds are deposited fast—see money in a user bank account in one business day. Use point of sale system to keep track of sales and inventory in real time, manage items and employees, and view analytics about the business.

Case Study

Domain

POINT OF SALE

Time Frame

August 2018 – Ongoing

Success Stories

XPCRM

XPCRM is a Customer Relationship Software

XPCRM is Customer Relationship Software. It covers a set of applications designed to help businesses manage several business processes like customer data, customer interaction, customer support, XPCRM allows you to send quotes from vendors, log purchases and work order information, and input receipt information. We have Integrated Paypal invoice feature, Added seamless User experience by adding smooth drag-drop functionality and global search unable

Case Study

Domain

Customer Relationship
And Service

Time Frame

ongoing project from
last 2 years.

Success Stories

ACR

XPCRM is a Customer Relationship Software

ACR is an Ecommerce website. ACR Electronics, Inc. is the leading development center for emergency beacons that are designed with one purpose: "to save lives". Through combined technology expertise in the marine, aviation, outdoor and military markets, we design and manufacture cutting edge rescue beacons and survival gear for boaters, pilots, hunters, hikers, climbers, cyclists, and combat troops, not to mention many of the leading boat builders and aircraft manufacturers in the industry. We have made it more user friendly by Fed-ex Integration, Cloudfront, Google map integration

Case Study

Domain

E-COMMERCE

Time Frame

ongoing project from last 2 years.
Technology Expertise
We use best-in-class tools, state-of-the-art technologies and modern approaches to scale up your business
Languages & Platforms
Node.Js
Java Script
ES2016
Type Script
VueJS
RUby On Rails
PHP
.Net
Golang
Python
Front-End
HTML 5
CSS 3
SASS
Angular
ReactJS
Frameworks & Libraries
Express.js
Sails.js
Socket.io
Passport
Async
Phantom js
Babel
Lodash
Server
PM2
Nginx
Jenkins
Amazon AWS
DBs
Mongo DB
DynamoDB
MySQL
PostgreSQL
Testing
Mocha
Ava
Supertest
Chai
Sinon
Project Management Tools We Use
We use industry-standard tools to scale your business propel further and go beyond developing completely new categories, products, and services even faster than ever before.
Frequently Asked Questions
Is 15 days risk-free trial period completely free?

Yes, It's completely free. We allow this free time period to evaluate the code quality, communication, on-time delivery, Agile software development process, and more of the hired trial resource. If you get satisfactory work, then you can continue with the engagement, and if not, then you can right-away cancel it.

Where is Bacancy Technology based in? What is the team-strength?

We are based in the USA, Canada, and India. We have 300+ in-house skilled developers with an average experience of 8+ years.

I am not tech savvy; will I still be able to work with your team?

Absolutely, you can. Choosing us gives you peace of mind, and we are here to help you fill the technology gap on your behalf.

May I know your developer's core expertise and industry experience?

We have extremely talented Agile software developers who have in-depth knowledge and extensive experience in all the top-notch technologies.

Do you work according to my time zone preference?

Hire Dedicated Developers from us to work according to your time zone (EST/PST/CST/MST), deadline and milestone. To know more get in touch with us at [email protected] or skype "Bacancy."

Will I have complete control over the hired developers?

Yes, the developers you hire from us will dedicatedly work on your project as your employees only. You will have the total access and complete control on them through your convenient communication platform.

Do you use any project management tools?

Yes, we use industry-standard project management tools like Jira, Trello, Pivotal Tracker, Asana, etc. Where you will be able to track the productivity of developers and monitor the daily progress of your project. You can create the task, assign the work and monitor the development progress.

How do you manage the code?

For source code management and version control, we use Github / Bitbucket. Our developers will regularly push the code so you can review all the commits and manage it easily.

No, not at all. We ensure not to re-use your license keys, patented processes, trademarks or proprietary algorithms or anything specific that we have used explicitly for your project only.

What is your project development methodology?

We follow Agile and Scrum methodology. Where the team does a daily standup, meeting called "daily scrum." Preferably, the meeting is held in the morning and it lasts 10 to 15 minutes. During the daily standup, each team member is required to answer the following questions:

1) What did you do yesterday?
2) What will you do today?
3) Are there any blockers or impediments in your way?

The developer is required to mention what he/she accomplished yesterday and will he/she work on today. It helps the entire team to understand what work has been done so far and what work has remained to achieve the milestone. This is how you can have full transparency and control over your project and developers.

How can I choose a developer of my choice?

After careful consideration of your project requirement, we assign a skilled and seasoned programmer to work on your project under a well-established IT set-up.

If you prefer, you can conduct as many interviews as you want, before you hire a developer of your choice. If in-case, the expertise of a hired developer does not deliver the desired output or if you want to add more developers with the diverse skill-set, then we will help you in both situations right away. We are offering peace of mind with 100% success guaranteed.

What is the cost and engagement options available at Bacancy Technology?

We provide three types of hiring engagement models.

Dedicated Developer - Monthly basis 160 Hours a Month. 8 hours a day, 5 days a week Hourly Basis – Hours/ Month We use time tracking tools like time doctor, hub stuff for time tracking Time and Material Base You can share your requirements with our team. Our team will evaluate your requirements and then get back to you with the detailed estimation of your project along with time and cost as well as the roadmap of the project.

What's your pricing model?

Dedicated Hiring: - For dedicated resources hiring or engagement, you are required to pay the one-month upfront payment. Then the payment will be on a monthly basis from the next cycle. Hourly Basis: - As per the pre-agreed contract with you, in hourly basis you are required to pay one week of advance payment, and the remaining amount can then be paid in weekly, fortnightly or monthly payments. Fixed Time and Cost Model: - For the time and material base hiring, you will be required to pay 20 to 30% cost of the project as upfront payment and the remaining amount will be based on the milestone so upon completion of milestone you will be releasing next % of payment.

How absolute is my ownership?

You will have complete ownership of your entire project. It includes the NDA, copyright, source code, intellectual property rights, etc.

Do you have service level agreement in place?

Why should I hire a dedicated development team?

There are a couple of benefits of hiring dedicated and skilled developers

An opportunity to work with dedicated and skilled developers
Total control over the development process
Hiring a dedicated team guarantees a Quality Assurance and risk minimization
We will provide a dedicated Scrum Master (Project Manager) to manage your project and team, without any additional charges. At a free of cost
A shared QA will be provided to assure quality without any cost
And at last, but not least is the fact that developers work as a part of your team

Either Party to this agreement may terminate the agreement, with or without cause, by providing at least 14 days (2 weeks) written notice to the other Party. Upon termination of this agreement, the Bacancy Technology shall deliver a termination Invoice for work completed to date, which shall be paid by the the client (in 3 business days). The Termination Invoice shall specify all unpaid work and the remaining amount of the work done till termination date. On termination all work completed to date shall be delivered to the client in a usable electronic format.
Still have questions? let's talk