Offshore Ruby On Rails Development Service
"Conduct as many interviews as you want, prior to hire our Ruby on Rails developer
to ensure you are hiring the best candidate"
Schedule An Interview
World-Class Ruby On Rails (Ror) Web Development
After establishing skillful experts of Ruby On Rails (RoR) development team at Ahmedabad, India, Bacancy technology has established themselves as a state-of-the-art ruby on rails web development company in the heart of Gujarat, Ahmedabad, India. This center focuses on supporting the worldwide rails clients with client engagement, sales, product management, UX/UI, application development, QA, deployment and a complete delivery cycle. Together, the USA, Canada, Ireland and India offices come together to deliver the best products for our customers globally.
Hire Remote Ruby On Rails Developers, Programmers And Consulting
At Bacancy Technology, we are passionate about open source development platforms like Ruby on Rails. Our strong track record is the result of our in-depth knowledge and extensive experience of real world rail systems. Whether it is a direct implementation of ideas or an instant validation, for any crucial requirement for solving complex real-world scheduling problems, work with Bacancy Technology and see the difference. Bacancy Technology has a globally renowned reputation of providing end-to-end Ruby on Rails development solutions catering to result-centric requirements.
7 Years On The Market
We're a pretty lively bunch here at Bacancy Technology! Bacancyers is a community of friendly, technologically innovative, collaborative and professionally sound people. We're fortunate enough to have a best ROR development team. EVER
18k+
Accepted User Stories
"Conduct as many interviews as you want, prior to hire our Ruby on Rails developer
to ensure you are hiring the best candidate"
Schedule An Interview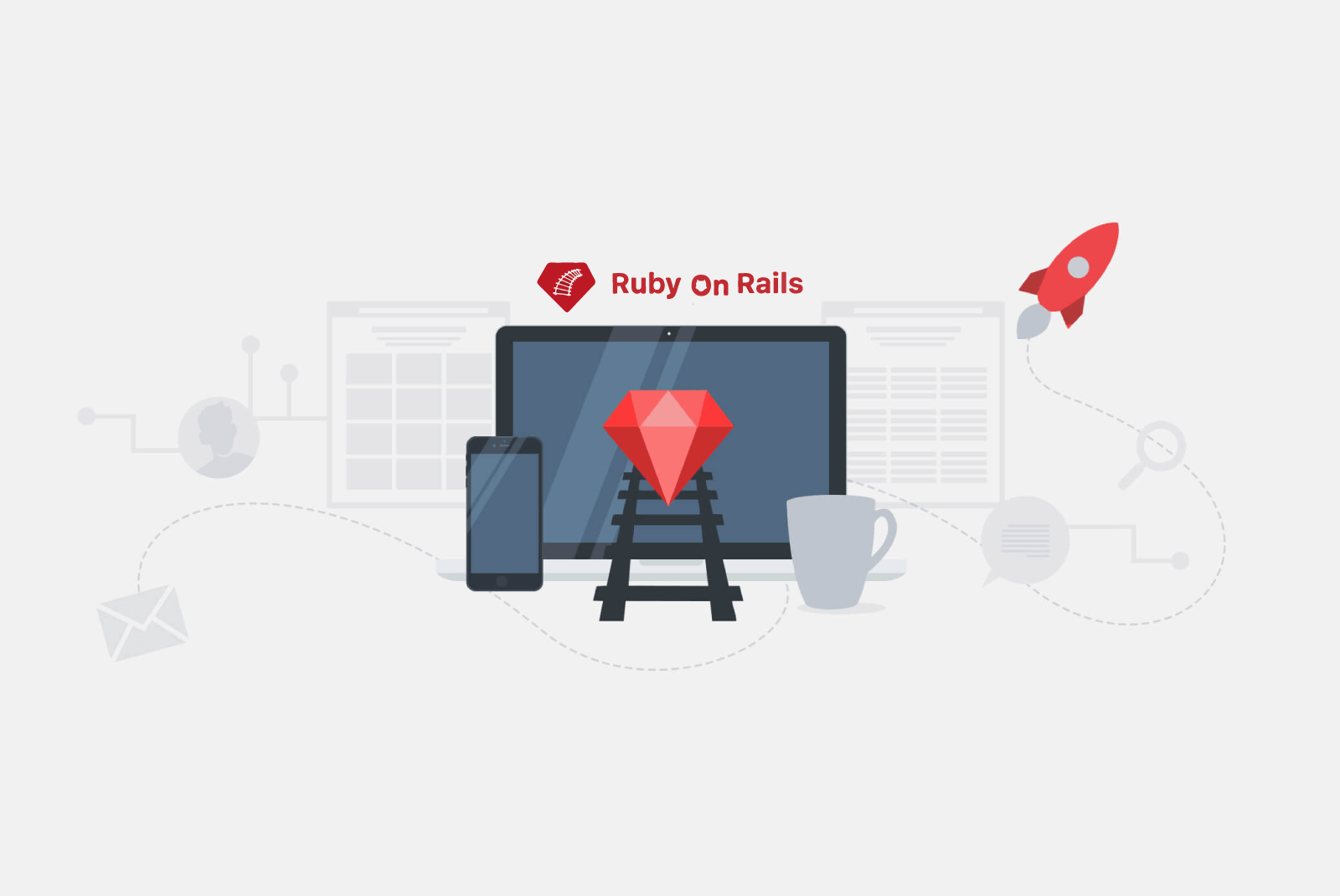 Bacancy Technology provides dedicated offshore Ruby on Rails development experts. Our ROR consultant/developers have in-depth knowledge and extensive experience in ROR technology from their experience in multiple projects, which almost completes the spectrum of RoR in terms of varying applications and industry coverage. You can hire our Remote Ruby on Rails developers for your Ruby on Rails web application projects at very affordable price. Our experienced RoR team has expertise in all the Ruby on Rails related technologies, including the following:
We are fully experienced in tools related to Ruby on Rails: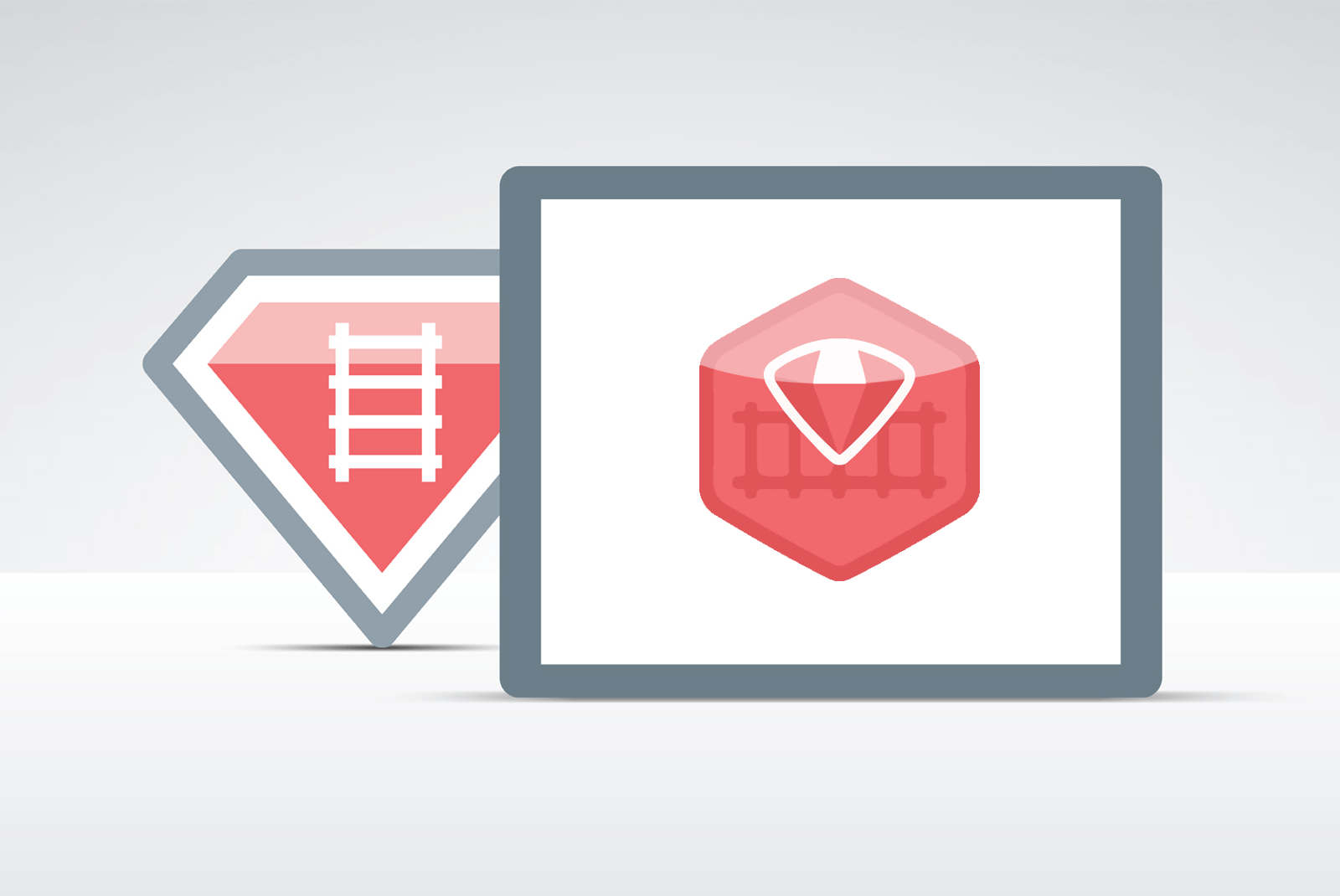 Hire Us To Experience The Most Innovative Ruby On Rails Software Development
We are in love with Ruby on Rails development and every project we take up, we want it to be our best. We have outstanding Ruby programmers, UX and UI designers, who design the user experience, user profiles, design flows and user stories. Also we work with great Ruby programmers from around the world.
Ruby on Rails Custom application & software development.
ROR web-based application & product development.
Rails CMS Development services
Porting and Migration
Architecture Redesign and Improvement
Solving scalability, usability and security issues
Rails Blogs, Widgets and Social Networking site development
Rails eCommerce Application Development
Rails Support and maintenance.
White Label Partnership
Our Ruby on Rails services can be hired by you under your own brand. Through making use of this verge, we clearly aim to to effortlessly add Ruby on Rails web development to your portfolio of services. Making use of our services along with your user base, we can both make big money.
Offshore Development Center (Odc) For Ruby On Rails Development
Bacancy Technology's Offshore Development center (ODC) is one of those places where you get expert and professional IT resources to help you grow your business, get quality development services and well-equipped infrastructural facilities at the most affordable prices. By establishing a captive offshore development center, we offer our tailored engagement models cater to the unique needs of your business to help you redirect valuable cost-savings back to your business goals.
Become A Partner In Our Affiliate Program
Whether you are a startup or an entrepreneur hire our dedicated ruby on rails web developers for custom web application development. If anyone you know looking for offshore or outsource Ruby on Rails development services, then simply forward them to us. We can happily work together on a profit sharing basis on such specific projects.
Fixed Cost
We do projects on a fixed cost basis after thorough evaluation of your requirements.. You can also hire our Remote Ruby on Rails developers on hourly and monthly basis as per your convenience and needs.
Part-Time Hiring
4 hours a day & 20 Days / month
Total: 80 hours / month
Minimum period of hiring: 2 months
Billing: Monthly
Hourly Hiring
Any Duration
Minimum period of hiring: 20 Hours
Billing: Weekly Advance
Full-Time Hiring
8 hours a day & 20 Days / month
Total: 160 hours / month
Minimum period of hiring: 2 months
Billing: Monthly
We also allow you to take an "Interview" prior to hiring our Ruby on Rails developer which makes you more "Comfortable"
Our Business Model
Full-Time Hiring
Duration
8/hours per day, 5 days/week
---
Communication
Email, skype, Phone
---
Billing
Monthly
---
Hiring Period
Minimum 1 Month
---
Part-Time Hiring
Duration
4/hours per day, 5 days/week
---
Communication
Email, Skype, Phone
---
Billing
Monthly
---
Hiring Period
Minimum 1 Month
---
Hourly Hiring
Communication
Email, Skype, Phone
---
Billing
Monthly
---
Hiring Period
Minimum 25 Hours
---
Frequently Asked Questions
How much skilled and experienced are your developers?

We have 250+ in house developers working in the same office holding an average experience of 3.5+ years.

Hire Dedicated Developers from us to work according to your time zone(EST/PST/CST/MST), deadline and milestone. For more get in touch with us at solutions@bacancytechnology.com or skype "Bacancy"

Will I have the complete control over your developers?

Yes, the developers your hire from us will dedicatedly work on your project as your employees only. You will have the total access to developers through chat, emails, calls and Skype on the daily basis.

Do you use any project management tool?

We use industry-standard project management tools like, Jira, Trello, Pivotal Tracker, Asana etc. Where you will be able to monitor daily progress. You can create the task, assign the work and monitor the development progress.

How do you manage the code?

For source code management and version control, we use Github / Bitbucket. Our developers will regularly push the code so you can review all the commits and manage it easily.

How do we communicate and monitor the project development with our hired developer?

We follow Agile and Scrum methodologies. In Scrum, on each day of a sprint, the team holds a daily scrum meeting called the "daily scrum." Meetings are typically held in the same location (we use Skype / Hangout / GoToMeeting / slack/voice call for communication) and at the same time each day. Ideally, a daily scrum meeting is held in the morning, as it helps set the context for the coming day's work. These scrum meetings are time-boxed to 10 to 15 minutes.
During the daily scrum, each team member answers the following three questions:

1) What did you do yesterday? 2) What will you do today? 3) Are there any impediments in your way?

By focusing on what each developer accomplished yesterday and will accomplish today, the team gains an excellent understanding of what work has been done and what work remains, so this is how you can have full transparency and control over your project and developers.

Do you provide Profile/CV of developers?

Yes. You can then choose the best developers whose skills and experience suits to your requirement.

How can I hire resources from Bacancy Technology?

We provide three types of engagement models for hiring resources. Clients have the option to choose from the following models: Dedicated Developer (Monthly basis) – 160 Hours/Month. 8 hours a day, 5 days a week Hourly Basis – Hours/Month We use time tracking tools like time doctor, hubstuff for time tracking Time and Material Base – Fixed time and cost based on the requirement Where you can share your requirements with our team. The team evaluates your specific requirements and then get back to you with the detailed estimation of your project along with time and cost as well as the roadmap of the project.

How absolute is my ownership of the final results from the project?

You will have complete ownership of your entire project. It includes the NDA, copyright, source code, intellectual property rights etc.

How do I pay? What are the payment models?

Dedicated Hiring: - For dedicated resources hiring, you are required to pay 50% of one-month payment upfront and for the remaining amount, you will be required to pay at the end of the month on the specific mentioned date. Hourly Basis:- In hourly basis, you are required to pay 1 week of advance payment and the remaining amount can then be paid in weekly, fortnightly or monthly payments pre-agreed contract with you. Time and Material Base: - For the time and material base hiring, you will be required to pay 20 to 30% cost of the project as upfront and the remaining amount will be based on the milestone so upon completion of milestone you will be releasing next % of payment.

Can I hire dedicated development team? What are the main advantages that I can get from hiring a dedicated team?

Yes, you can hire a dedicated development team. We want to present you with a couple of advantages:

An opportunity to work with dedicated and skilled developers.
A total control over the development process.
Hiring a dedicated team guarantees a Quality Assurance and Risk Minimization.
We will provide you with a dedicated Scrum Master (Project Manager) to manage your project and team, without any additional charges. At a free of cost.
A shared QA will be provided to assure quality without any cost.
And at last, but not least is the fact that developers work as a part of your team.