Leverage Our Quasar Framework Expertise to bring your idea to reality in record time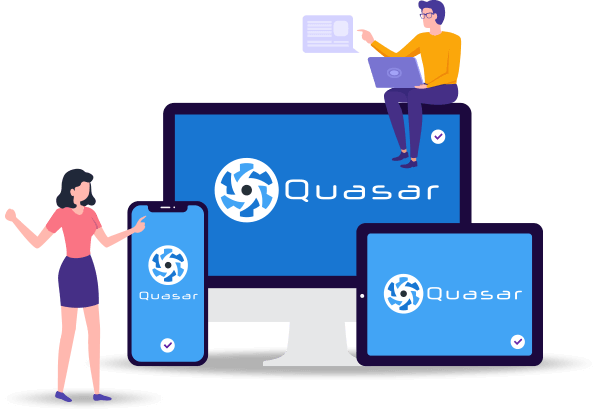 Quasar is an MIT-licensed open-source framework that helps web developers to build SPAs, SSR, PWAs, hybrid mobile apps, multi-platform desktop apps all using the same codebase. Quasar framework is powered by Vue.js. It has its own set of built-in web components to build an interactive interface using state of the art CLI in record time. Its an innovative solution for web developers derived from innovative ideas and concepts to alleviate the pain of managing the project with babel, eslinet, web pack and more in a single framework. Quasar eliminates the use of additional libraries like Bootstrap, Hammerjs or Momentjs as it has got that covered too.
We, at Bacancy Technology have a team of dedicated quasar framework developers who have mastered the art of this full frontend stack and progressively working towards crafting the best applications. Hire Quasar framework developers from us to offer enhanced digital experience to all your users. We strive to bring the state-of-the art industry practices and technological know-how to build powerful applications. Get in touch with us to take the first step towards building your Quasar framework application using our proficiency.
Top-notch Quasar Framework Development Company
Quasar is high performance, material design 2 and feature-complete node.js based collection of tools for building reliable, fast and engaging progressive web-app, developing and publishing a website; an assured way to make native apps for MacOS,Linux and Windows with Electron and a system for building cross-platform apps with Cordova.
Bacancy Technology is a Quasar framework app development company renowned for offering best-in-class quasar framework development services to entrepreneurs to bring an exemplary shift in the perseverance of quasar itself. Our proficiency and skills are nothing but an outcome of the vast experience. Hire skilled quasar framework developers to fulfill your varied business objectives
Schedule A Developer Interview / Get A Free Consultation
Why Quasar?
Top class web responsive components
Quasar is carefully crafted with performance & responsiveness in mind to offer the best possible experience to users.
All Platforms in One Go
Its high performance full frontend stack framework that allow programmmers to maintain a single codebase for different types of apps.
RTL Support
Application or website written in CSS code can be easily converted to RTL with the help of RTL language pack.
Two Themes
Quasar framework works perfectly fine with most commonly used themes– Material theme and iOS theme. Soon more themes will be introduced.
Progressively Migrate Your Existing Project
Quasar supports UMD version, so it makes easier for developers to add a CSS and JS HTML tag into their existing project to quickly migrate existing code
Wide Platform Support
Mozilla Firefox, Google Chrome, IE11/Edge, Safari, Opera, iOS, Android, Windows Phone, Blackberry.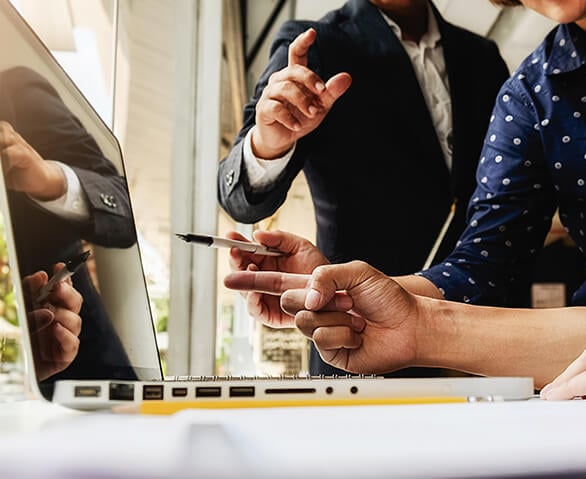 Features
Full Stack Toolkit
Built-in Components
One source code for all platforms
Vue.js & ES6
Boilerplate
Themes
Dev Hot Reload
Hot Reload apps directly on your phone without installing them
Desktop and Mobile. Native Mobile Apps included
Quasar Framework Application
Development Services
We offer a comprehensive suite of Quasar framework development services from SMEs to fortune 500 companies to achieve strategic business objectives. We own a team of incredibly talented and diverse Quasar framework developers. Entrust us to get your project delivered on time and within budget. We are early adopted and now the industry leaders of this latest, greatest and widely adopted full frontend stack framework. Leverage our Quasar framework application development services to take the weight off your shoulders and experience all platforms in one go.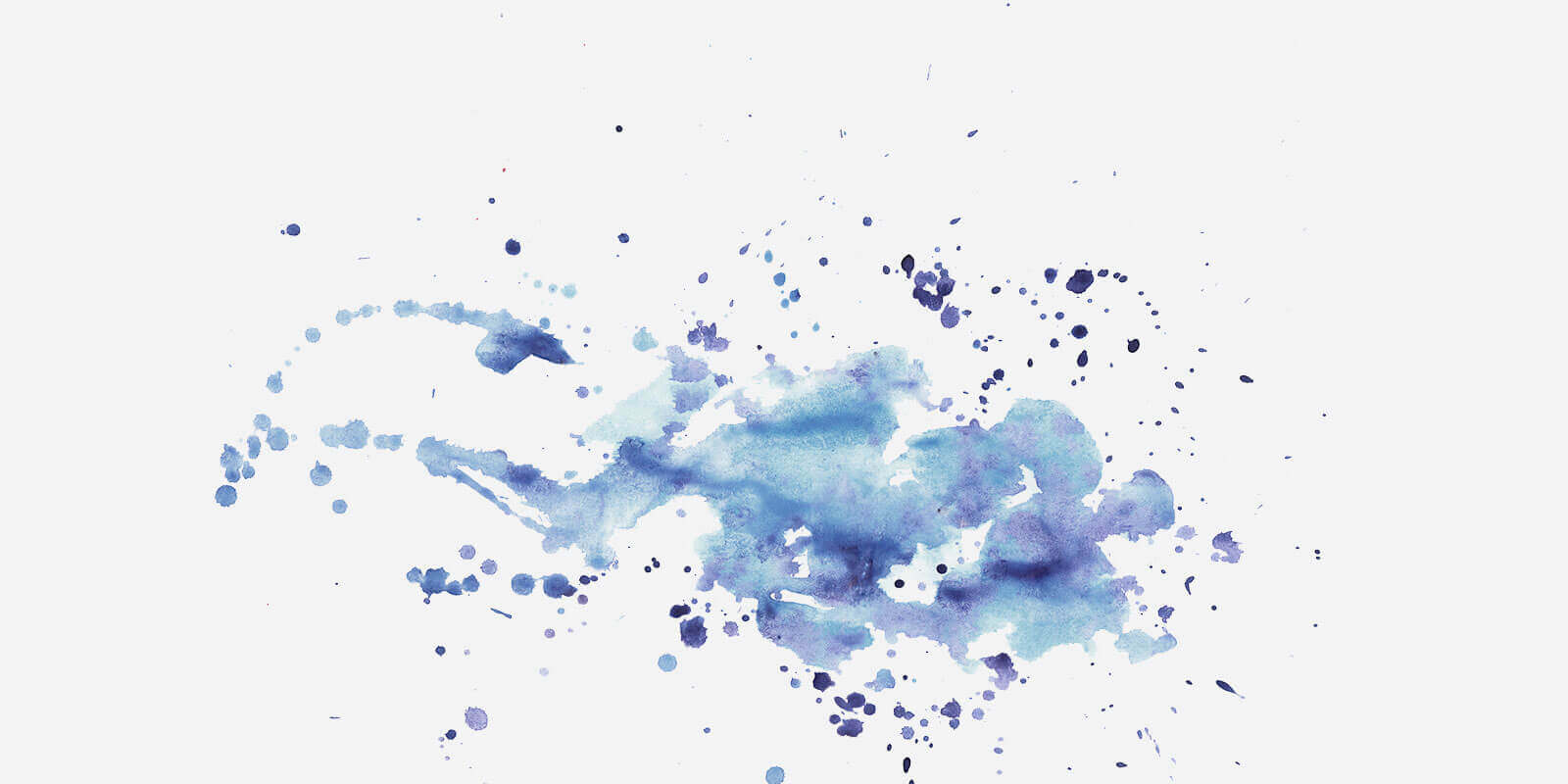 Satisfying
We guarantee smiles to our software development partners and clients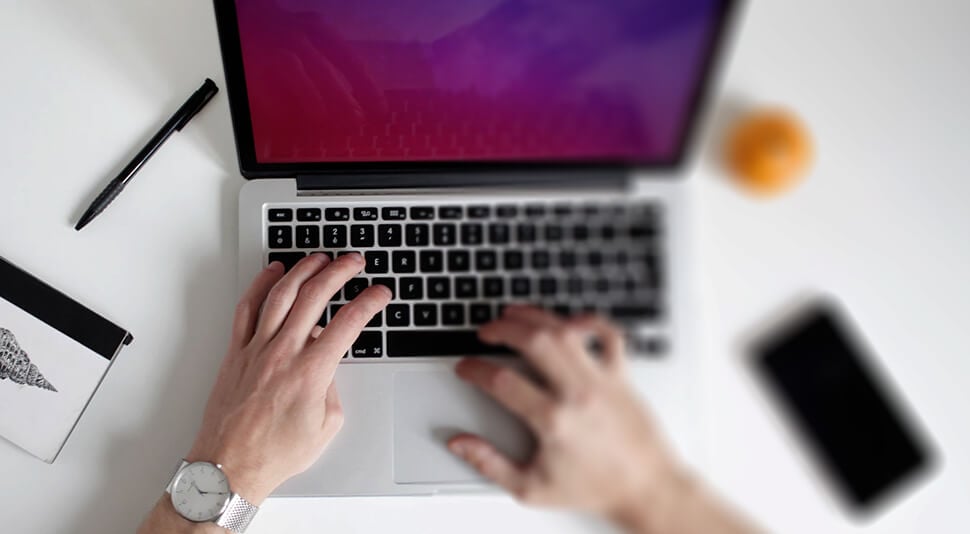 I collaborated with Bacancy Technology, and they changed my mind about being able to trust somebody from a long distance. Favourable part to work with Bacancy Technology was their commitment to process, quick response and spectacular experience.
MAX TOWNSEND
Founder - Streetwork.com

Frequently Asked Questions
How much skilled and experienced are your developers?

We have 250+ in house developers working in the same office holding an average experience of 5+ years.

Hire Dedicated Developers from us to work according to your time zone(EST/PST/CST/MST), deadline and milestone. For more get in touch with us at [email protected] or skype "Bacancy"

Will I have the complete control over your developers?

Yes, the developers your hire from us will dedicatedly work on your project as your employees only. You will have the total access to developers through chat, emails, calls and Skype on the daily basis.

Do you use any project management tool?

We use industry-standard project management tools like, Jira, Trello, Pivotal Tracker, Asana etc. Where you will be able to monitor daily progress. You can create the task, assign the work and monitor the development progress.

How do you manage the code?

For source code management and version control, we use Github / Bitbucket. Our developers will regularly push the code so you can review all the commits and manage it easily.

How do we communicate and monitor the project development with our hired developer?

We follow Agile and Scrum methodologies. In Scrum, on each day of a sprint, the team holds a daily scrum meeting called the "daily scrum." Meetings are typically held in the same location (we use Skype / Hangout / GoToMeeting / slack/voice call for communication) and at the same time each day. Ideally, a daily scrum meeting is held in the morning, as it helps set the context for the coming day's work. These scrum meetings are time-boxed to 10 to 15 minutes.
During the daily scrum, each team member answers the following three questions:

1) What did you do yesterday? 2) What will you do today? 3) Are there any impediments in your way?

By focusing on what each developer accomplished yesterday and will accomplish today, the team gains an excellent understanding of what work has been done and what work remains, so this is how you can have full transparency and control over your project and developers.

Do you provide Profile/CV of developers?

Yes. You can then choose the best developers whose skills and experience suits to your requirement.

How can I hire resources from Bacancy Technology?

We provide three types of engagement models for hiring resources. Clients have the option to choose from the following models: Dedicated Developer (Monthly basis) – 160 Hours/Month. 8 hours a day, 5 days a week Hourly Basis – Hours/Month We use time tracking tools like time doctor, hubstuff for time tracking Time and Material Base – Fixed time and cost based on the requirement Where you can share your requirements with our team. The team evaluates your specific requirements and then get back to you with the detailed estimation of your project along with time and cost as well as the roadmap of the project.

How absolute is my ownership of the final results from the project?

You will have complete ownership of your entire project. It includes the NDA, copyright, source code, intellectual property rights etc.

How do I pay? What are the payment models?

Dedicated Hiring: - For dedicated resources hiring, you are required to pay 50% of one-month payment upfront and for the remaining amount, you will be required to pay at the end of the month on the specific mentioned date. Hourly Basis:- In hourly basis, you are required to pay 1 week of advance payment and the remaining amount can then be paid in weekly, fortnightly or monthly payments pre-agreed contract with you. Time and Material Base: - For the time and material base hiring, you will be required to pay 20 to 30% cost of the project as upfront and the remaining amount will be based on the milestone so upon completion of milestone you will be releasing next % of payment.

Can I hire dedicated development team? What are the main advantages that I can get from hiring a dedicated team?

Yes, you can hire a dedicated development team. We want to present you with a couple of advantages:

An opportunity to work with dedicated and skilled developers.
A total control over the development process.
Hiring a dedicated team guarantees a Quality Assurance and Risk Minimization.
We will provide you with a dedicated Scrum Master (Project Manager) to manage your project and team, without any additional charges. At a free of cost.
A shared QA will be provided to assure quality without any cost.
And at last, but not least is the fact that developers work as a part of your team.