Last Updated on August 12, 2022 | Written By: Riken Solanki
September 17, 2015
2
min read
According to Apple Inc., "With this update, your iPhone, iPad and iPod touch become more intelligent and proactive with powerful search and improved Siri features,"

Image Courtesy: Apple
Let's dive into the update and experience what they really have to offer. We tested the iOS update on 4s, and it seems to be a bizarre for us as the update failed due to an unknown reason.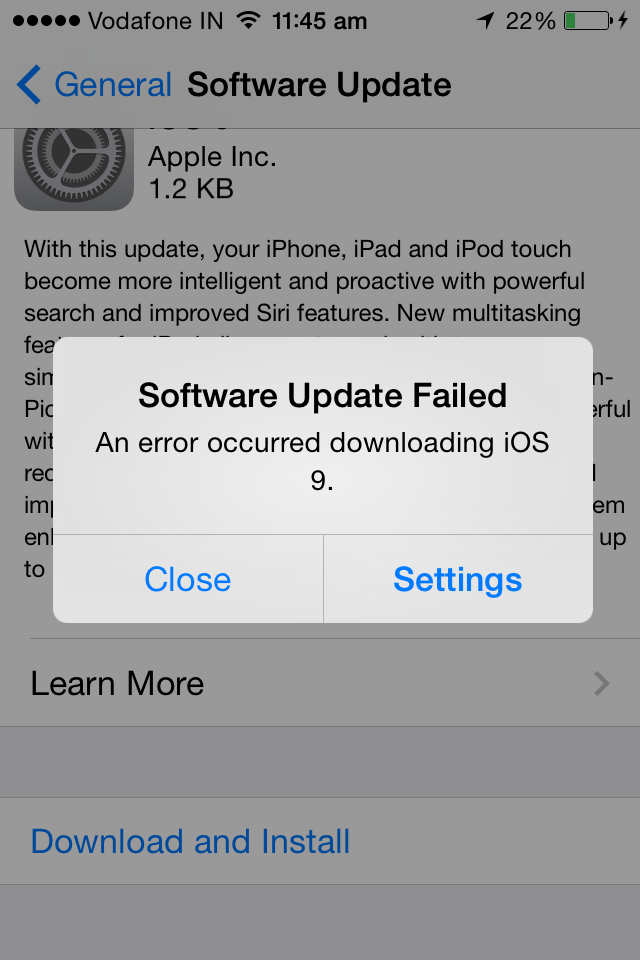 However, it seems, the update is still not ready for all countries, but we can show you the glimpse of what's new in iOS9. This will help you decide whether you should move onto iOS9 or be content with the current one.
To be more specific, iOS 9 is available for all devices i.e. iPad, iPod touch, etc., compatible to iOS8.
Size of iOS9 for 4s remains a mystery, while the original size of update for iPhone models ranging from 5, 5s up to 6plus is 1.2 GB. Note! It is wise to backup your data, be it in iCloud or in your personal computervia iTunes.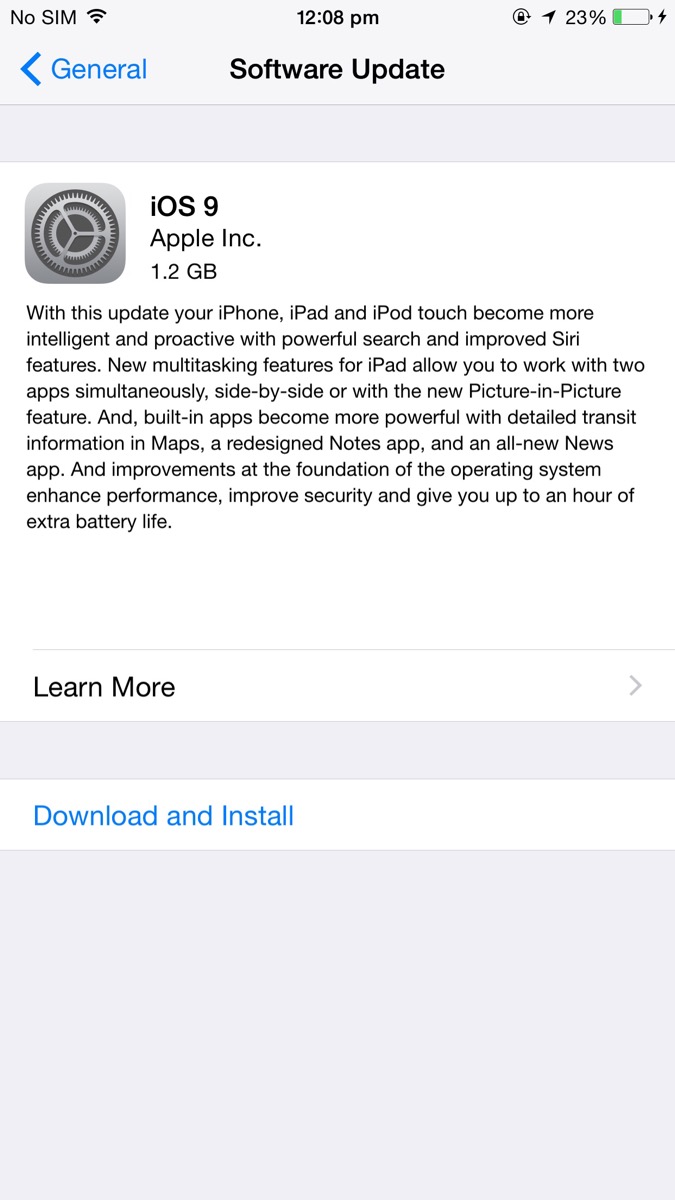 And surprisingly, iOS 9.1 beta is already available, and as per certain sources we got the news that the beta version rocks! Sign up for the betas and enjoy the new emojis.