Last Updated on January 2, 2023 | Written By: Avani Vyas
December 23, 2020
3
min read
Who had imagined that a celebration event of an IT company would be so much fun and memorable when none of its attendees were present at one location? Bacancy Technology overcame all the hurdles of the work-from-home scenario and successfully celebrated its 9th annual day celebration with its dis-located employees.
Over the tenure of 9 glorious years of inclined growth and success, Bacancy Technology has made up to 450+ employees from 250+ in the last year. As the foundation day came closer, all started missing the excitement and enthusiasm all of us together were celebrating over the years; however, due to the Covid-19 outbreak, we were just informed about a virtual event on Zoom meetings.
We expected a speech by the CEO and CTO with new year's goals and stuff, but to our surprise, it was a full-fledged event with an anchor, games, magician, dance, and so much fun. Here are the glimpses of the various fun tasks and games that the host played with the Bacancyers.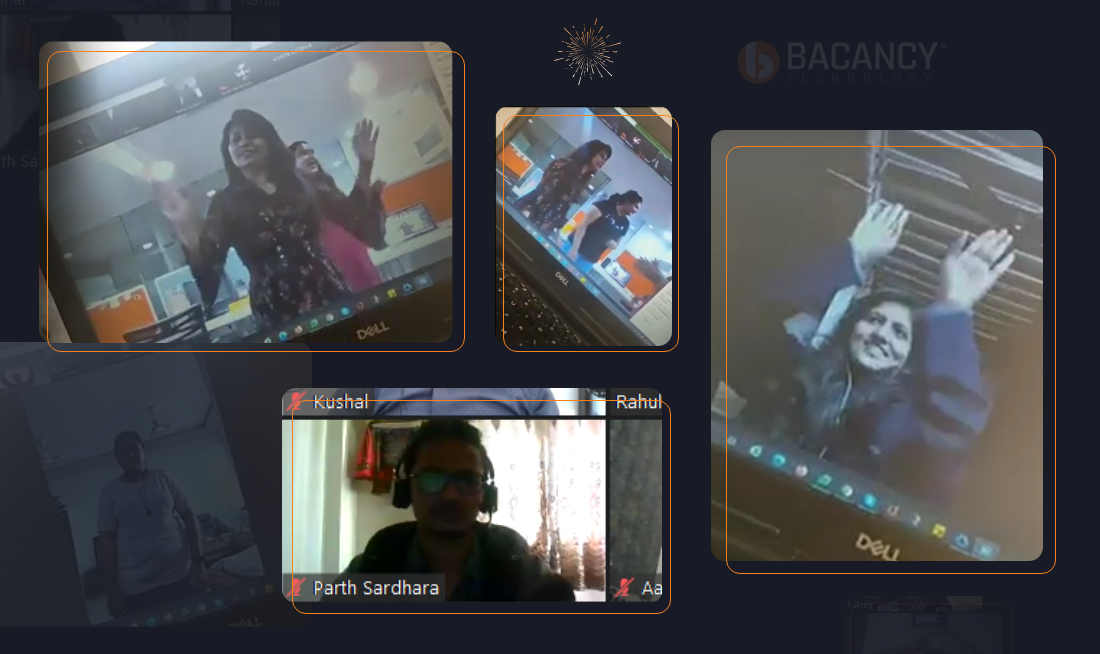 It was a unique experience where 300+ employees were all set in front of their screens and iterating, playing, singing, and dancing. It was a true celebration of togetherness and team-spirit that even social-distancing could not hinder.
The host was exuberant, and he made sure that he interacted with all the participants who kept the event energy high. There were several spontaneity tasks and games to bring in a competitive atmosphere. The zoom participants were enthralled by the live magic tricks performed by a professional magician that the company had invited. To make it memorable and even more impressive, the company had arranged prices for the game-winners.
It was truly outstanding evening where instead of one company meeting, 300+ homes were lit by the virtual event, and at the moment, everyone in front of their screens was dancing to the tune of celebration.
Our CEO Chandresh Patel and CTO Binal Patel, addressed the Bacancy family and shared their glorifying growth experience to take the event ahead. They were proud to share their journey and were ready to welcome 2021 with effective plans and strategy.
Not to forget, every company event is incomplete without facilitating their best employees/players and teams. It was a proud moment for those who received their awards for Employee of the quarter, Special Category, Personal Achievements, Team of the quarter, and Employee of the year.
Here are some of the glimpses from the virtual event depicting the joy and fun of the celebration.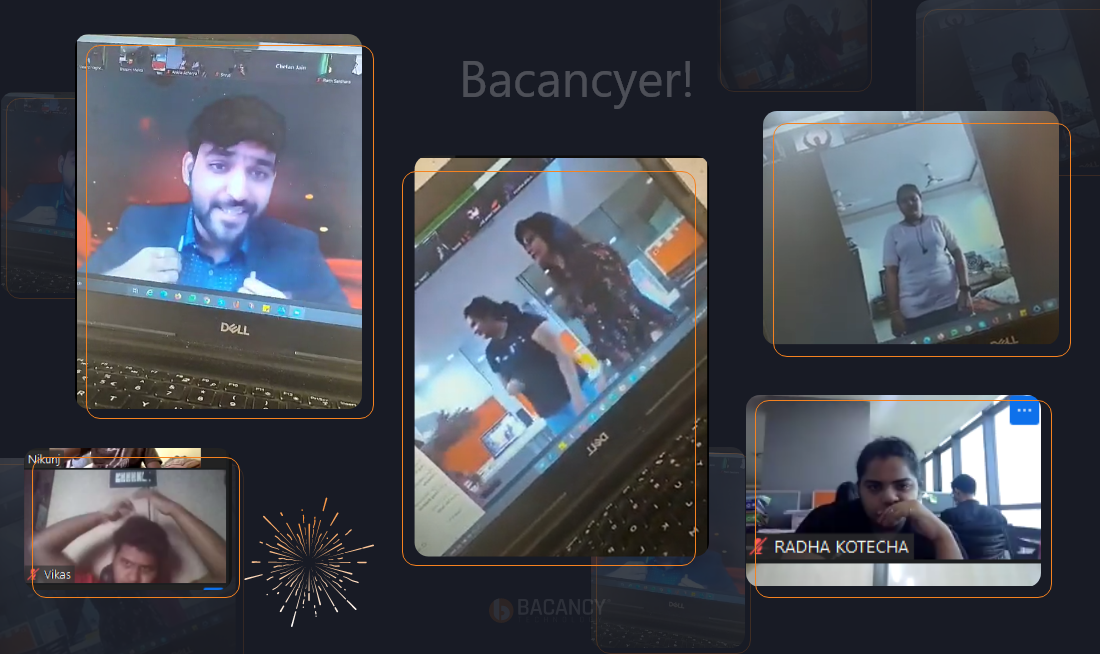 Bacancyers were overwhelmed with such experience and motivated by the success story of the company. With a stride to work dedicatedly and even more efforts this year, we look forward to growth and more such celebrations.