October 30, 2020
13
min read
Last Updated on August 25, 2021
Quick Summary: To implement IT operations and develop anything from a mobile app to a web-based solution, you need to hire dedicated developers that can manage all your activities and deliver desired results. The company offers an entire team of developers that can operate your project with detailed attention and perform the assigned tasks. You may face challenges while hiring developers, such as high development costs and low performance. To overcome this, you must read the entire blog to help you educate about when and why you should hire remote developers that fit in your budget and deliver a successful project with high-performance.
Introduction
Are you planning to hire dedicated developers that can complete your project the way you want within your budget? For this, you need to have a team of different experts organized into a single unit capable of performing multiple tasks and completing the specific project based on the company's desired requirements.
First, let us begin by refreshing our insights on software development.
What is Software Development?
Software Development is a process of creating a software solution using some computer programming language and certain tools and methods.
Now, let's focus on dedicated software development team.
What is Dedicated Software Developer?
A software developer that is particularly working on only your project for a specific time so that they can deliver quality output.
Are you looking for skilled talent for your project development team?

Hire Dedicated Developer from us and relish the amazing development outcomes.
Get a 15-day Free Trial Now!
Top 5 Signs that you Need to Hire Dedicated Developers

When you're outsourcing your project to a dedicated development team, they will prove to be advantageous in many ways. Here are some signs that will let you know that you need a dedicated developer for your project:
1. When You Struggle for Desired Skills in Your Team
In this quickly evolving technological sector, Information technology changes rapidly; you need new expertise and skills with the frequently growing competitive edge.
According to the Gartner survey, more than 22% of the CIOs face the challenge of finding the right resource with the desired skill set.
When you feel that your business has a shortage of required skills and cannot professionally accomplish the current task assigned to them, you should hire a dedicated development team with the right skills and work on complex projects using various technologies.
2. When You Lack in Effective Use of Technology
Software development is the buzz word nowadays. There are various modern tools, platforms, and computer languages very frequently in the marketplace. It would be best to use modern technologies to compete else you may lack in the competitive market. If you're not using the latest modern technology to the fullest, you should hire a dedicated team.
3. When you have major utility bills to pay
When you're working with an in-house team, it requires on-the-job utilities like electricity, heating, gas, and cooling. You are responsible for paying all the bills for using such utilities. Whereas if you're working with remote developers, your business can save upto $10,000 on office spending and utility.
4. When you are struggling to meet the time-to-market target
Time is of the essence. Launching mobile and web apps within stipulated deadlines is a matter of survival. When getting a project done quickly is the requirement, hiring a developer or offshore dedicated development team will work. Sometimes, it may happen that your in-house team is not able to handle complex tasks that offshore developers can do easily.
5. When You Struggle to Retain Your In-House Talent
According to the StackOverflow survey, more than 60% of on-job software developers are open to new job opportunities in the market.
In such conditions where your business is lacking behind because of tech-talent crunch, and most of them are looking for other options, retaining software developers is an uphill task.
Here, you must hire remote dedicated developers to manage the entire development process and make your team work smoothly.
Why is Hiring a Dedicated Developer the Best Option?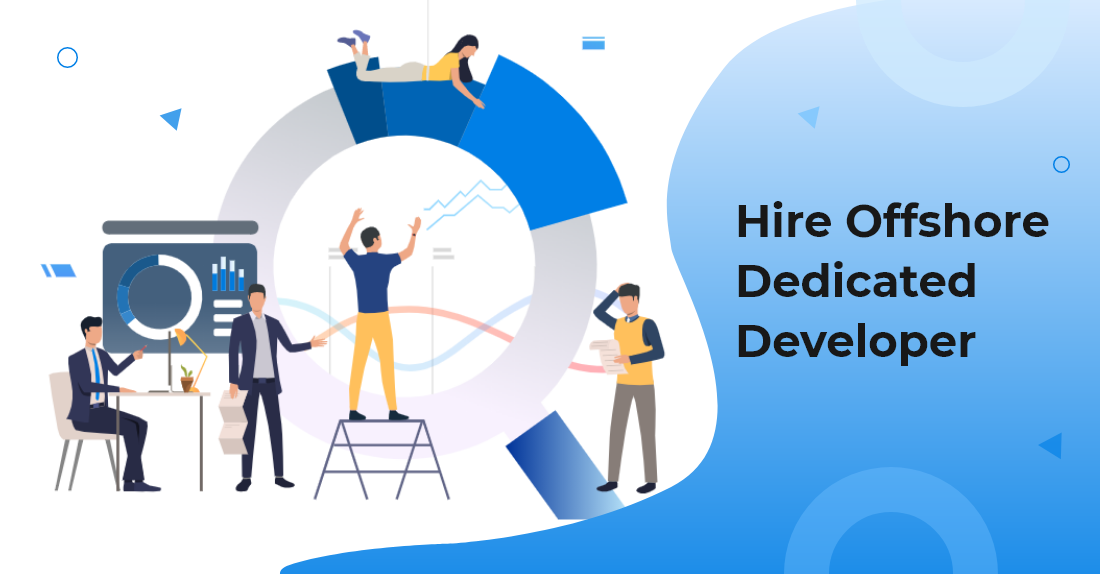 If you're choosing offshore dedicated developers, you have the opportunity to select remote developers who will give all the time and effort for specific projects that they were hired for.
With dedicated developers, you also get an experienced project manager's services, your go-to person for all the project's details and progress.
Quick Peek at Some of the Important Facts:

🔍 According to Clutch's survey, about 37% of small businesses manage their business process by outsourcing, whereas 52% are planning to do that in the coming year.

🔍 About 78% of business owners are satisfied with their outsourcing partners.

🔍 India and China are the leading outsourcing companies from where you can hire dedicated developers at affordable costs.

🔍 Amid the COVID-19 crisis, the global market for IT Outsourcing is estimated to reach a revised size of US$410.2 Billion by 2027, growing at a CAGR of 2.6% over the analysis period 2020-2027.
Whether you are a startup or enterprise-level organization, handling individual employees, assigning tasks, and managing the software development cost becomes hectic. But when you hire a team of developers for your next project, they have a one-stop solution. Before that, consider a few more points like:
Why do software development projects go over budget?
Every business looks for innovative means and keeps their project in line, but sometimes they fail to manage the development cost.
1. Poor Planning
Proper planning and execution are the key components for eliminating software development costs. Therefore, planning is necessary for accurate management and allocation.
2. Lack of Communication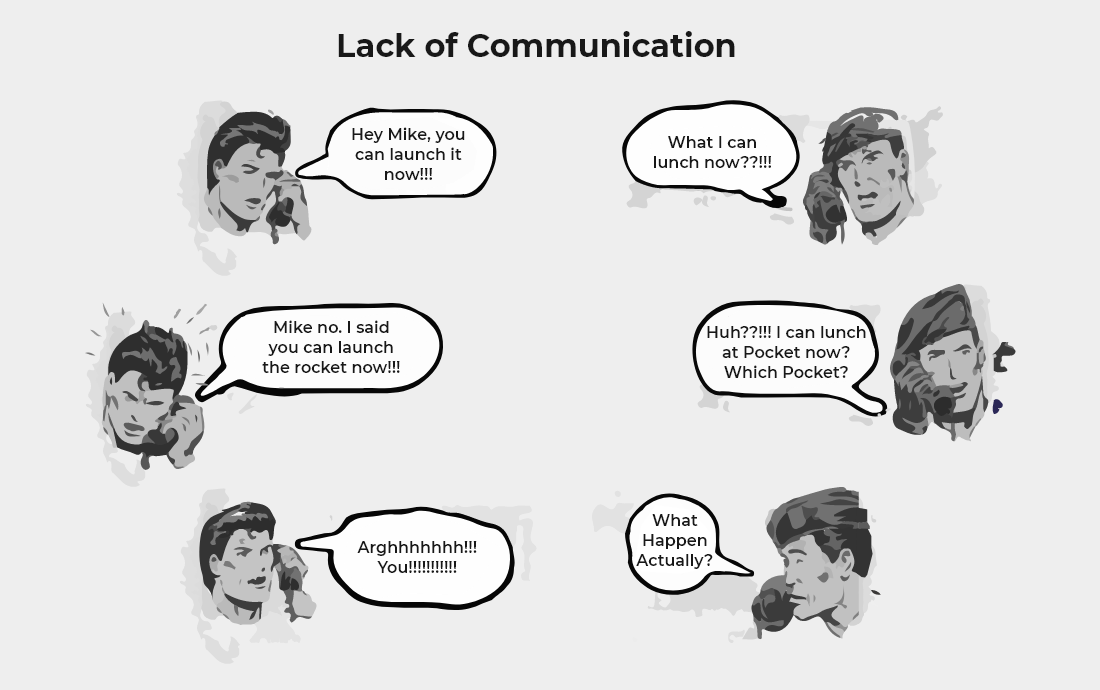 Your business is at major risk if there is a miscommunication between the client and the developer. Under-communicating and over-communicating are the main reasons for the failure where third-party web development solutions come into the role and ensure clear-cut communication.
3. No Testing
Overconfidence is always dangerous! Before launching the software, make sure you're testing it. Without testing, you must be ready to play the blame game. Testing makes the software run smoothly without any bugs. However, if testing is done before the complete development, then solving bugs can be more costly.
All of these approaches have their advantages. But the cost is also a deciding factor for every business and requires quality work within their budget.
How Hiring Dedicated Developers from an Outsourcing Organization can Reduce the Development Cost?
Everyone is waiting to unlock the secret to ensure that their project remains on budget, but how?
So, if you're looking for a one-stop solution to keep the cost limited, then you must hire a dedicated development team from a reliable company.
1. Eliminating the External Hiring Cost
The project cost may increase during in-house development, as you must collaborate with the outsourcing company having a diverse range of developers.
This can benefit you when you require agile developers, UI/UX engineers, QA, etc. They offer you the best talent and interact with them to hire which one fits your project's best.
2. Benefits of Outsourcing From Popular Offshore Countries
When you're looking for experts and professionals to handle your project, it becomes challenging to choose the right company. Having experienced developers with excellent skills is a tough nut to crack. But once you think that you have got the right company by your side, you can now hire the dedicated team at hourly rates.
Let's see how the cost differs in various countries that you can take benefit of.
In-house Vs. Offshoring: A Cost Comparison
Let's look at some numbers and start:
The average salary for a Senior Software Engineer in the United States is USD 116,949. In the United Kingdom, it is GBP 72,691 – or about USD 95,429.
Now, let's look at offshoring.
An average hourly rate for a senior developer in the US is around USD 53 per hour, while in Asain Countries, "$18 – 40 per hour.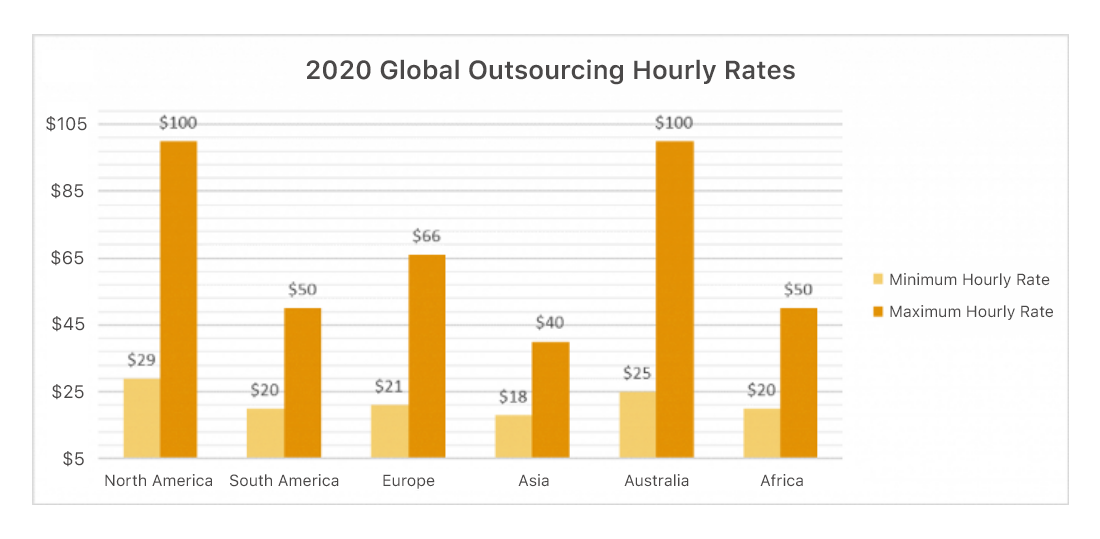 When you're hiring a dedicated development team, you don't have to invest in office space and upskilling, saving time and money. So, if you're hiring from countries with low hourly rates, you can save much.
Some cost factors to take into consideration while hiring a dedicated development team:
Research says the average time to hire in-house employees can be up to 42 days.
With hired developers, you need various project resources, office infrastructure, and pay for the same.
You're required to pay for employee benefits like insurance, performance, annual raises, and much more.
Train employees that come with a cost attached.
All the above payments may be repeated as they are not retired pay.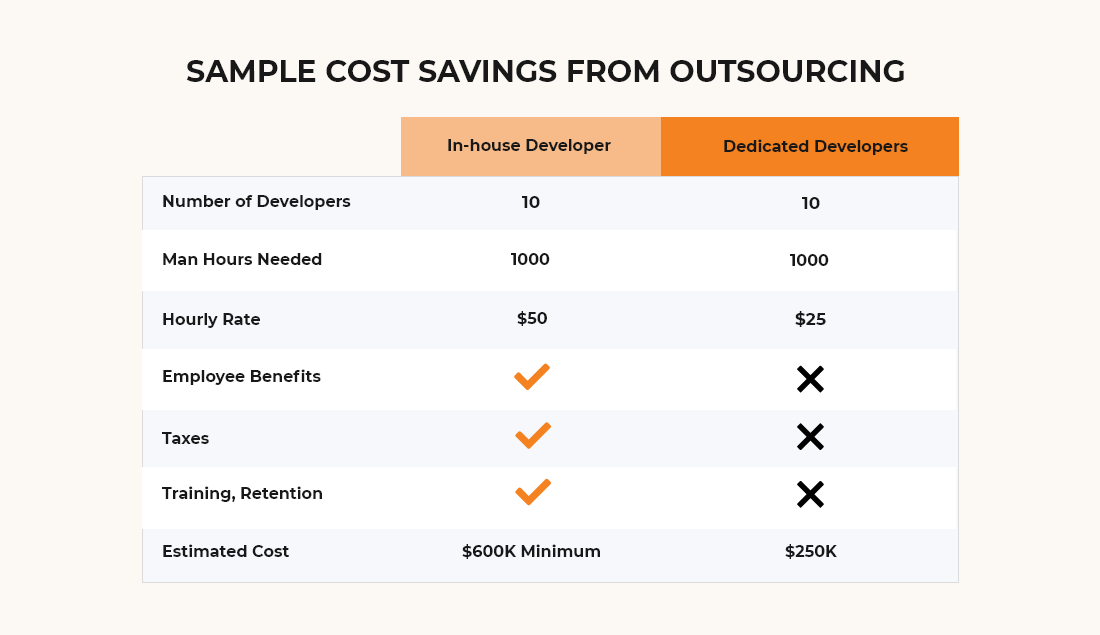 With this development cost comparison, now you may have a clear idea of reducing software development costs and why it is the right choice for you.
Dedicated Vs. Freelancers: A cost comparison
It is expected that a project-based model increases the total product development cost by almost 30%. Here are the simple equations to consider: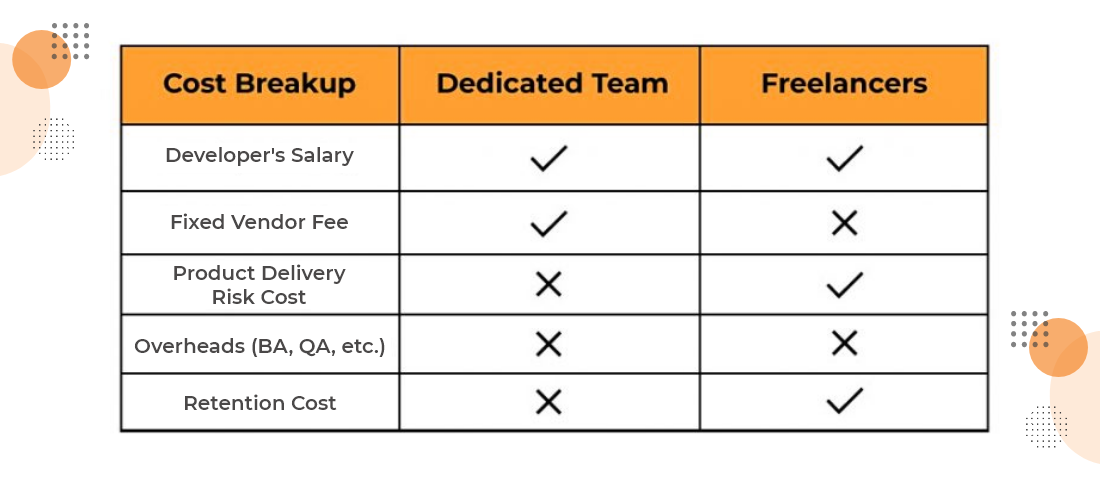 3. No Training Cost
The digital ecosystem evolves new technology and is updated regularly. Training the in-house development team to remain on your toes and be updated comes with a huge tag that can be avoided if you're working with a remote development team.
4. Pay Per Project Without Commitments
When you hire an in-house development team, you need to pay for all the resources that are being utilized. But, if you hire dedicated developers, you only have to pay for the services that you are outsourcing.
Afraid of outgrowing your expected project costs?

Software Development would be tedious if you didn't knew about outsourcing!
Hire Dedicated Developers from us and save on your budget!
Hire Dedicated Developers Now!
Benefits of Hiring Dedicated Developers for Your Project
1. Complete control
When you hire a dedicated team, it gives you complete control and freedom over your project, and you're the one who will assign the task to the team. You are free to manage according to your work schedules and integrate modifications. The team follows the rules given by you and considers completing your project on or before the deadline.
As the dedicated team follows an agile methodology, you can have a daily meeting with hired developers to get updates about the project status.
2. Improve Project Outcomes
Achieving outcomes with a dedicated team of developers build a highly committed unit for your project's achievement compared to other options. When working with a team composed of freelance developers, the team may lose direction, and things go wrong; it isn't easy to assure blame and accountability.
The remote developer team is only committed to your project to completion from beginning to end. However, remote developers develop a clear structure from the very beginning for keeping the project on track.
3. Easy to Handle
Managing all the employees, assigning tasks, and understanding the project requirement is a tough job. These employees regularly monitor whether the in-house is on the right path or not, which requires a lot of time and effort to focus on other important business aspects.
A dedicated team is easy to handle; you only need to assign the tasks and inform them about your project deadline to work accordingly and complete the task on time.
4. Greater Focus on Business
Hiring a dedicated development team is the key to success. They are an experienced development team that can easily perform complex tasks instead of involving your time in the project or contract. So, it helps you to gain a greater focus on business, thereby raising its overall standards.
5. Flexibility
Hiring a dedicated development team offers flexibility in every aspect of your project. They are dedicated to performing exclusively for your project alone.
Quick Read: How To Hire Dedicated Developers For Your Next Project (7 Proven Tips)
How to Ensure Code Security by Hiring Dedicated Developers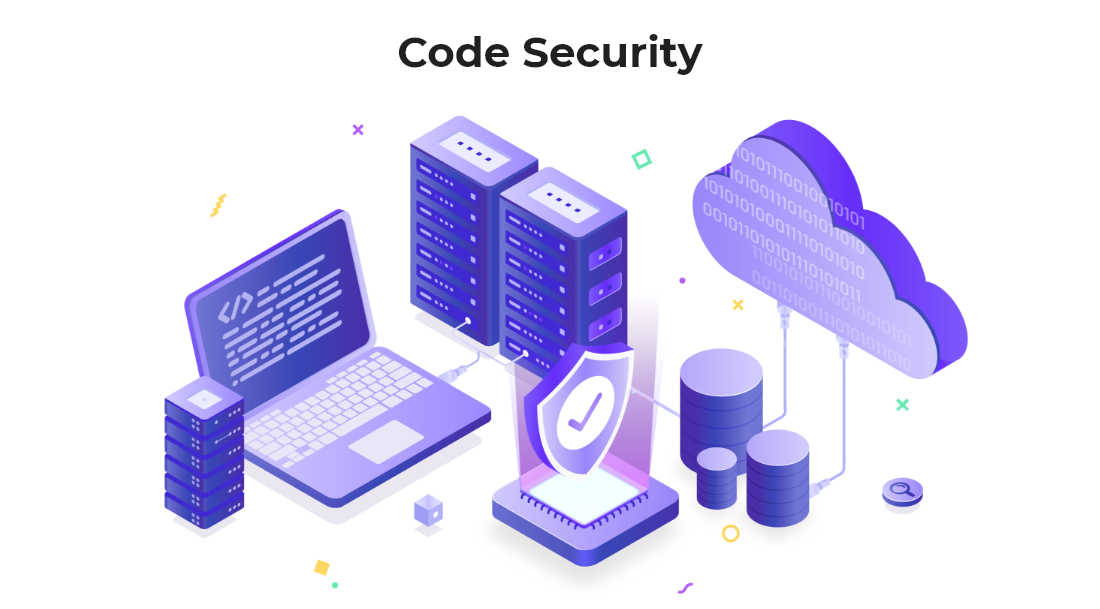 Building good business relationships takes time when you first hire dedicated developers from a new service provider. But if you hire an offshore development team from the right company, they make sure that your code is protected, and you gain that confidence to work with your business partner.
1. Choose the Right Partner
Hiring dedicated developers that can handle and complete your project successfully is a challenging task. It is important to work only with the reputed company to operate a reliable legal framework where security practices are ensured with the mature legal system in intellectual property rights.
Before hiring a dedicated development team, you can check their portfolio and then start working.
2. Vendor Security Audit
A security audit is proof that all your IP assets and work environment are protected and can give you an insight into their security practices.
The UTM system and Firewall prevent Their workstations
Unofficial access to the workstation is strictly banned
A recovery Policy is in place
3. Sign Non-Disclosure Agreement
Signing NDA is the additional layer of protection that makes sure that all your assets are protected and are only accessible by you and your service provider.
Every dedicated developer working on your project is aware of your inaccessible areas and protects the NDA demands.
4. Use Non-competence Agreement
Together with NDA, the NCA service providers are responsible for preventing your IP assets from revealing to the competitors. They have a reasonable time frame that can complete your project on time.
5. Share Information Selectively
Be selective when you are sharing any information so that your code is preserved. You need to explain everything when you outsource your development, but you don't have to go deeper than necessary.
6. IP Protection with Carefully Crafted Contract
When you outsource your project, the contract mustn't be understated. The contract consists of various names such as Proprietary Rights Agreement and Invention Assignment Agreement, but its essence is the same – who owns the IP assets.
The contract deals with all the IP created for you when the agreement is finalized as "Work for Hire." It means that the IP over technology is switched to the employer before signing the contract.
When your source code is generated for your business, you can own it and offer your services to others.
Is a Dedicated Development Team Worth the Cost?
One of the significant concerns about cost-effective software development is the continuously growing development cost, but there are still various tools and resources available to reduce software development costs. If you're considering a dedicated development team, it can be easily deflated and deliver quality projects at budget-friendly prices.
However, offshore software development companies resort to hire dedicated developers whenever they need to save money and work with a niche technology.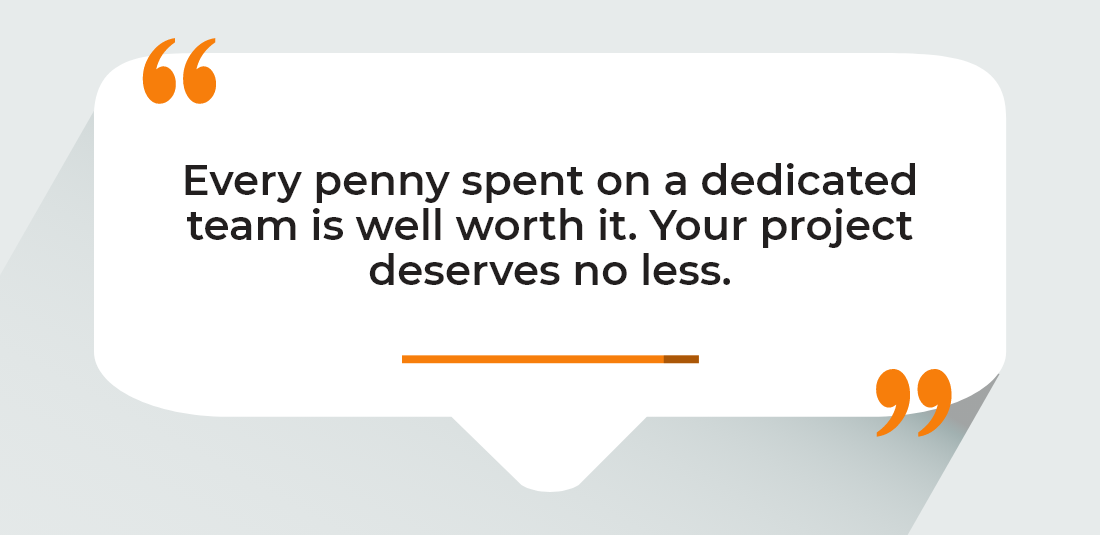 Bacancy Technology is one of the finest outsourcing companies globally that help empower businesses and build better digital ecosystems. We take the client's concerns seriously and make data security our top-most priority.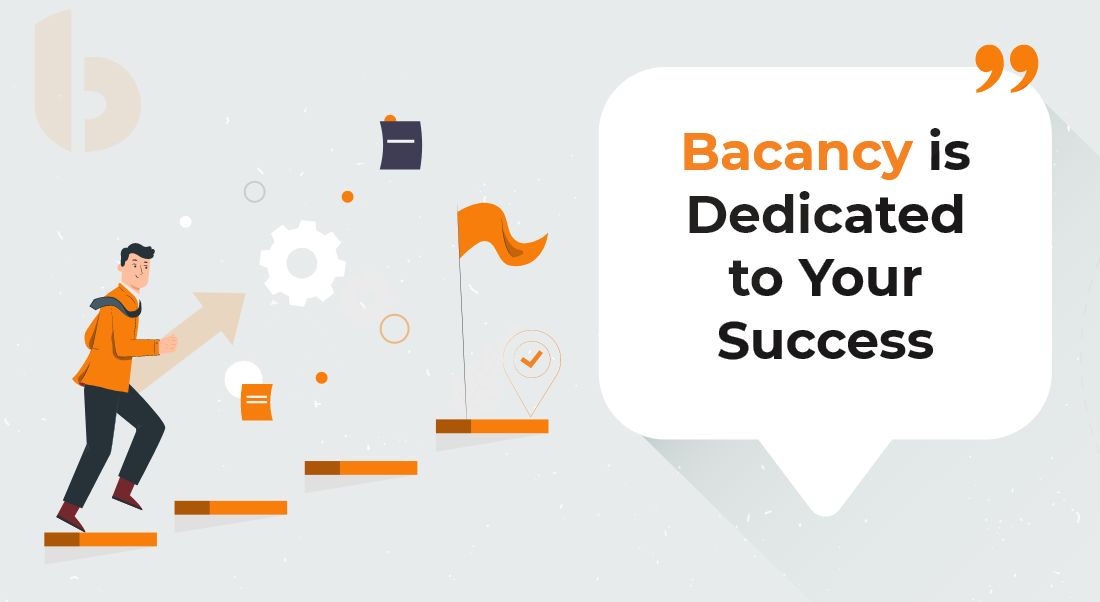 We nourish in a formal NDA and NCA with the contract before going starting any project.
Focus on main areas like Data security, Network security, and Physical security.
The software's owner has the right to make any modification, and the design solely lies with the client.
You may also like to read;
Hire Dedicated Offshore Development Team Just Like Your In-House Team
To Conclude
Developing a web solution is a difficult task, but getting it done on time and with the desired output is difficult. When you Hire Dedicated Developers from a top-notch company like Bacancy Technology, we assure you to deliver a successful project before the deadline. We at Bacancy Technology have experienced and highly-qualified full-stack web developers who are well-versed at managing your project on every stage of development independently. We also let you hire dedicated developers or a development team according to your project requirements on an hourly, part-time, or full-time contract basis.
FAQs
When should you hire dedicated developers for your project?

You should hire dedicated developers for your project When You Struggle for Desired Skills in Your Team, when You Lack in Effective Use of Technology, have major utility bills to pay, you are struggling to meet the time-to-market target, and You Struggle to Retain Your In-House Talent.

How do you make sure your development team is truly dedicated?

To ensure that you hired dedicated development team is truly dedicated to your project, you should envision the hiring process cautiously, also keep a check on what project management methodologies they follow, what tools they use, and how they keep up communication with you.

How do I hire a dedicated developer for a project?

There are several ways to hire a dedicated developer for your project: you can request to a vendor(service provider), use recommendations and hire developer, search on specific websites, inquire about freelancers, look into your network and find from professional events and during conferences.

What are the advantages of hiring dedicated developers?

Some of the advantages of hiring dedicated developers are:

Entire control on your project workflow
Risk reduction and Quality assurance
Skilled and experienced developers working as your resoruces
No hiding of costs
Distinct developers working along with your in-house team