Last Updated on April 25, 2023 | Written By: Paridhi Wadhwani
October 14, 2020
11
min read
Quick Summary: Looking at the current market size of the Global Offshore Software Development, the future seems to be on the pinnacle of success. With the pace of technological advancements, the next decade of software development, meetings, collaborations, and outsourcing will be flawless by bridging all the barriers that entrepreneurs face today.
Artificial Intelligence and Mixed Reality (Augmented Reality + Virtual Reality) will transform the way the Mobile and Web Development Companies function. This blog encloses a futuristic vision that will enable young entrepreneurs to check the scope of Global Offshore Software Development in the next decade.
Find out how to hire offshore software developers with whom you can reliably outsource your mobile and web development.
The Changing Work Life
Something is constantly changing in the working world of today. An evolution forces organizations to think differently about what it means to be an employee, a manager, or an entrepreneur thinking to outsource software development offshore to a remote software development company.
Five offshore software development trends are persuading this evolution to trigger by challenging everything that you consider normal work patterns. They are:
Globalization- Globalization has arranged the entire world within a big city-like arrangement. Language, culture, currency, geographical location, etc. now matter much less. Organizations can find talented developers from any corner of the globe.
Mobility- Thanks to Mobility, we can stay connected to our favorite people and the needed information anywhere, anytime, and on any device. Hence, work is no longer a destination to go; instead, it is something you carry with you all day in your pocket (smartphone) wherever you go.
Changing Demographics- Currently, the workforce comprises 50% of millennials, i.e., the age group employees 24 to 37, born between 1981 and 1996. By 2025, 75% of your workforce will be millennials. This generation expects and wants to work in modern ways. Say, for example, they don't want to follow the traditional and conceptual working patterns. Instead, they switch to organizational change.
New Behaviors- Your future employees are changing their mindset and behaviors to adapt to the changing workforce. New behaviors are rapidly entering your organizations. Every aspect of business behavior is completely transformed today. For instance, your employees share their personal feelings, feedback, comments, and thoughts on public platforms, their professional details on LinkedIn, their photos on Instagram, etc. Everything has transformed- from communication, learning, collaboration, teaching, content, finding information, and more in your workplace.
Technology- Modern technologies like Big Data, IoT, Collaboration platforms, Wearable Devices, 5G, and Cloud computing keep us productive and engaged in new work patterns. Technology is the balance wheel of your organization, as it enables everything else to function appropriately.
Take a look at how technology will propel our work and life in 2030 in this video:
Clearly technology, globalization, new behaviors, and changing demographics are acting as the catalysts of future work patterns and workforce. Hence, if you don't take your organization from these needs to the wants of the employees, your organization clearly has no future. Now is the time you unveil the curtains and enter the new generation of workplace and culture.
Meetings in the Future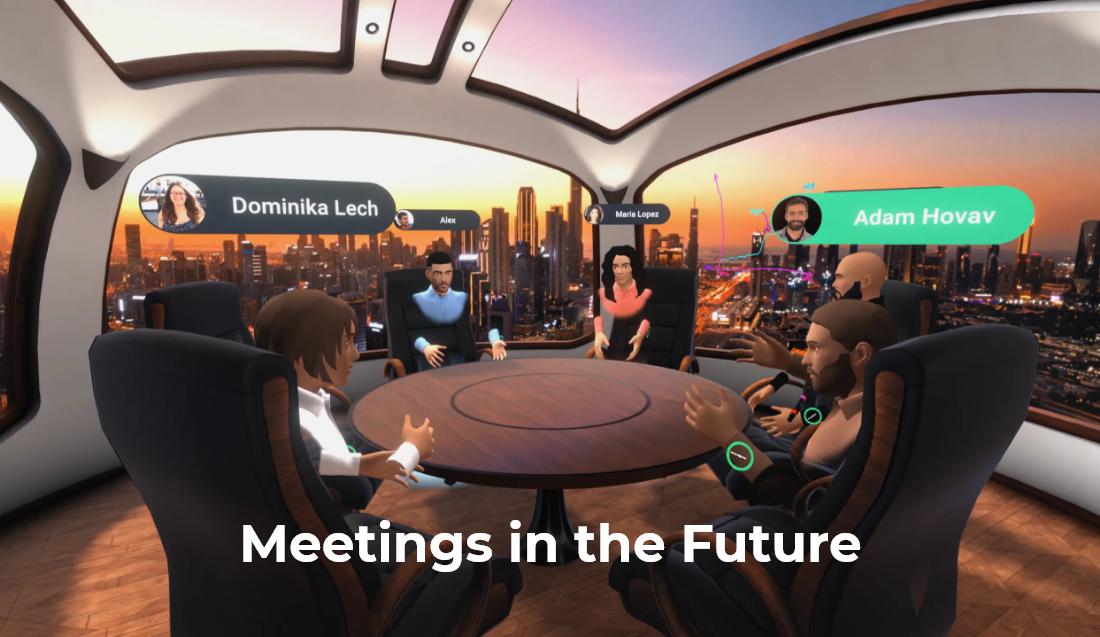 Today's meetings are different from how they used to be in traditional offices. Agile methodology has alleviated frequent and quick meetings that aren't structured. Audio-meetings are a thing of the past; employees expect to communicate without any barriers of locations and devices.
More than 75% of people are communicating with colleagues sitting at distinct geographical locations every day. Those who communicate with remote team members on a regular basis believe that video calls are the best medium of communication.
In the upcoming decade, thanks to Mixed Reality, an employee sitting in his home or any distinct location will be able to join in a meeting with his colleagues in the office in three-dimension 3D with a holographic video call.
This form of meeting where we see the merging of our real-time environments (workplace) with mixed reality (augmented and virtual reality) is known as holographic teleportation. As such meetings take over our work functions, entrepreneurs' barriers while Offshore outsourcing software development will collapse altogether.
Global Offshore Software Development: Changed Scenario
One of the most significant advantages of offshore software development has been cost reduction. The cost of hiring dedicated developers from a global offshore software development company is relatively less than hiring talented developers in your location.
However, entrepreneurs were facing a dilemma while choosing to opt for outsourcing primarily because the hired dedicated developers belong to a distinct geographic location, which brings in a different time-zone, cultural differences, mindsets, perceptions, and adoption rate.
This working process is gradually evolving, though, and technology and modernization will bridge the gap that entrepreneurs like yourself face in the upcoming decade.
🔸 Culture
Millennials across the globe are no different. They are ready to work the way you do. Globalization has adhered to evolve the global cultural pattern amongst the workforce. As you hire a offshore software developer in the upcoming years, you will no longer face a cultural difference amongst your crew in-house and offshore.
🔸 Mindset
In the coming ten years from now, the people's mindset will be the same across the world- Viable and Digital. You will get the exact and synchronized mindset from the beginning to the delivery of your project.
🔸 Process
The offshore software development company will cope with your company's development process, and modern-day technology will help them make that happen.
🔸 Adoption
The next decade's workforce will adopt the time, process, and skills required to achieve your project success. As I mentioned earlier, only those who will adapt to the change will pertain to the future work pattern.
This is how your hired offshore software development staff will help you progress your company with a swift. However, there's more as to how you can manage and guide your company to an alleviated grandeur.
Statistics- Offshore Development market and market size
The Global Offshore Software Development Market is booming worldwide, and ten years from now, you're going to see exceptional growth. In 2019, the global Offshore outsourcing software development market size was USD 900 billion, and it is expected to reach USD 1300 billion by the end of 2026.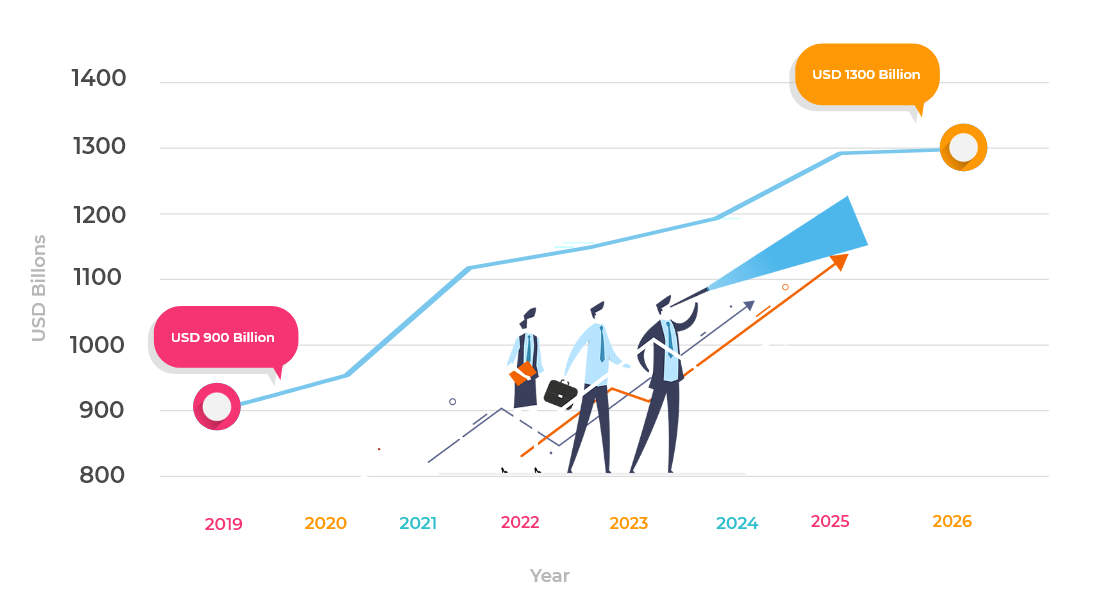 Over the years, one thing that remains constant in offshore development is the Agile model of software development.
Agile is Past Present and Future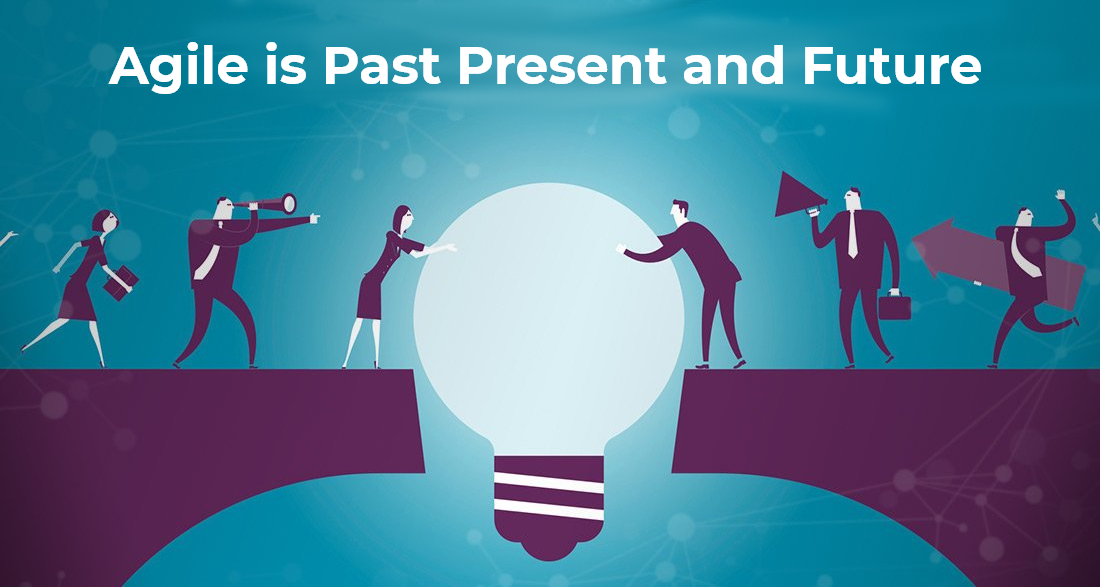 Agile is a development methodology that incorporates iterative development with continuous feedback which delivers high-quality software. The Agile method has proved to bring advantages like fast ROI (return of investments), minimal risks, dependency-management, focus on value-driven development, and customer satisfaction.
However, the Agile approach's most crucial aspect- Face-to-face Communication- was being missed out when applying Agile methodology to Offshore outsourcing software development. Agile methodology runs on the policy of daily meetings and updates with the team. When you outsource work to an offshore software development company, the most significant barrier to success is the time-difference and hence the disability of conducting daily stand-up meets.
But, as we saw the Global Offshore Software Development in 2030 trends, we can make out from the future holographic meetings that face-to-face communication is easily possible. Hence, the only barrier of physical proximity is eradicated in Agile Offshore Software development in the upcoming ten years.
SWOT analysis- Offshore Software Development in 2030
The Offshore Software Development market is segmented in two ways: by Type and by Application.
Type Segmentation
1. On-premise
2. Cloud-based
Application Segmentation
1. Large-enterprises
2. SMEs
You get the most out of Offshore software development when you are offshoring to a country where production costs are lower. This way you have to spend less on your budget. Here is a detailed SWOT analysis for Global Offshore Software Development.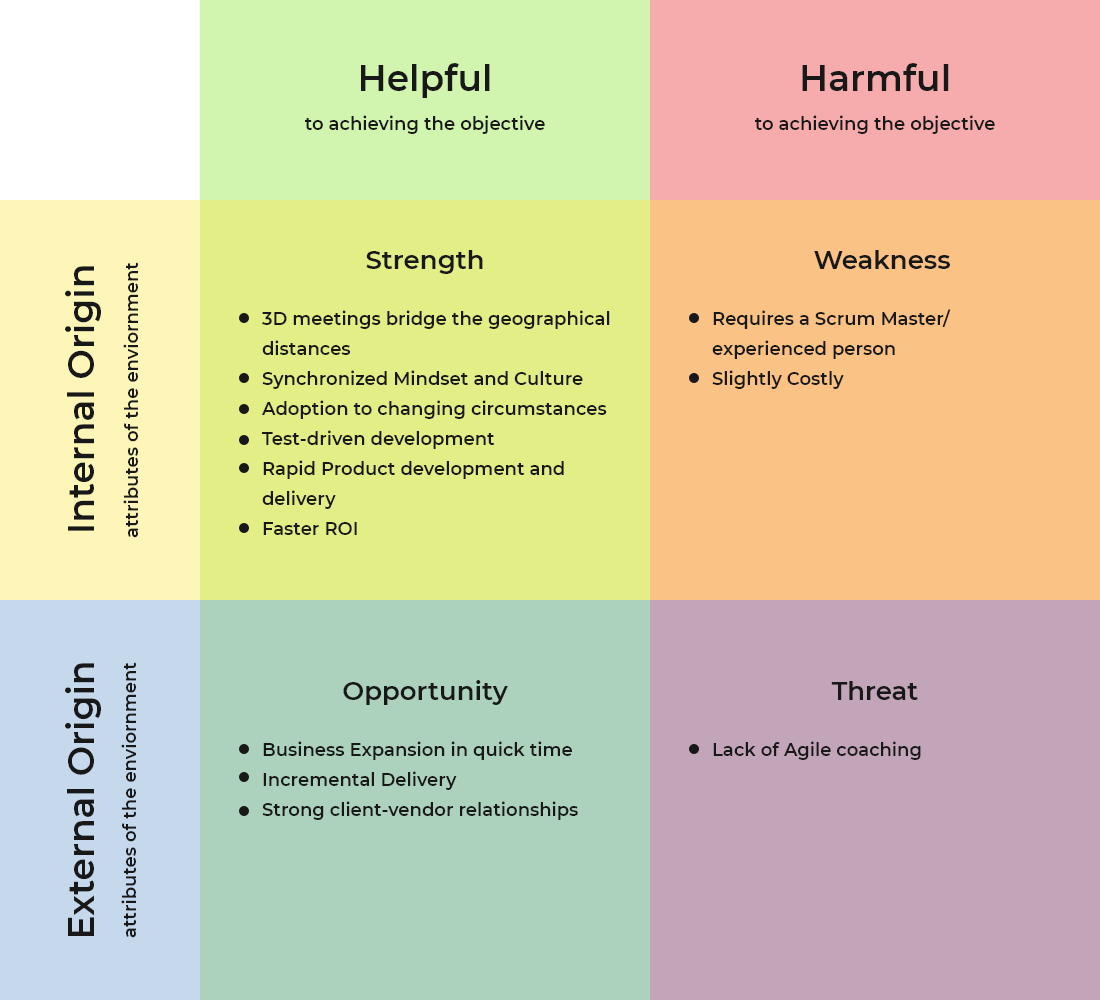 We inspected, studies, researched, and analyzed the global offshore software development for the coming decade, and our remarks for the SWOT study are jotted below.
Strengths- Global Offshore Software Development in 2030
3D meetings using holographic teleportation will bridge the geographical distances and enable Agile meetings by combating face-to-face communication barriers.
Millennials will make up 75% of your workforce in the next decade, and hence you will be benefitted from the synchronized Mindset and Culture of your in-house and offshore hired developers.
Millennials will have an attitude of adoption towards the changing circumstances, which will eradicate all other obstacles in your project development.
Your project will get the advantages of test-driven development.
You are ensured rapid Product development and delivery.
Attain faster Return On Investments.
Weaknesses- Global Offshore Software Development in 2030
Agile offshore software development requires an experienced person, like a Scrum Master, who can plan out and become a pro in managing offshore development teams.
You might find outsourcing software development with Agile methodology slightly costly, but it is worth the expense. You get faster development, delivery, and ROI with excellent quality services.
Opportunities- Global Offshore Software Development in 2030
The most significant chance to expand your business in a quick time is by outsourcing software development to an offshore company.
You get Incremental Delivery of your project, which leverages you the time for its pre-preparation and management efforts.
Grab the golden opportunity to build strong client-vendor relationships.
You get the option to opt for Reverse Engineering for your project development ideas.
Implement distributed software development strategies and techniques for building an exclusive product.
Leverage the benefits of standardized testing methods.
Threats- Global Offshore Software Development in 2030
Lack of Agile Coaching- this is the only threat while you opt to go for offshore software development because an Agile team can not function rightly without proper Agile training and coaching.
With this SWOT analysis, you can work on the Strength-Opportunity SO zone to improve your business strategies, and take minimal risks in the Weakness-Threat WT zone to avoid the harm.
How to find an Offshore Software Development Company?
By now, you have understood that the future of offshore software development is bright. You must start looking for your ideal development partners offshore so that your business can win the markets of the future.
Do not get confused with what to do and how to hire software developers. We are here to help you with your queries. First of all, you must look at some potential companies that can help you with your offshore development. To find such outsourcing partners, you have the following options:
🔸 Search Engines
Try the most straightforward method first of finding offshore developers on the search engines- "top offshore development team," "best offshore development team India," "Hire Offshore Software Developers," "best Offshore software development services India," and "top Offshore Software Development company." The list that you receive might not be handy because those companies self promotes their services.
However, you should note down some of the names in the list and inquire about them by reading more information on their websites, checking out their testimonials, case studies, and more.
🔸 Industry Related Blogs
The best offshore development companies will have an expert blog where they share the knowledge and improvise the market trends. Hence, you must look for blogs on your topic of interest, and you will come across valuable and reliable content. As you explore the company's website, you are close to finding a partnership you are seeking.
🔸 Software development directories
The easiest way is to search for offshore software development companies on Clutch and GoodFirms. Here you will find reliable client reviews of the companies, ratings, and authorized testimonials. If you like any companies from these listing platforms, add them to your basket of considerations.
🔸 References
Another proven technique of finding an offshore partner company is asking your friends, co-startup founders and getting any references from their experience and knowledge. In this way, you get a direct review that you can trust on and evaluate the vendor.
Why should you choose Bacancy Technology for Offshore Development?
We always stay a step ahead of the market competition, ensuring that you will be overcoming your competition ideas.
🔸 We follow Agile Methodology
🔸 Customer-Satisfaction is our highest priority
🔸 We provide High-Quality Services
🔸 On-time Delivery ensured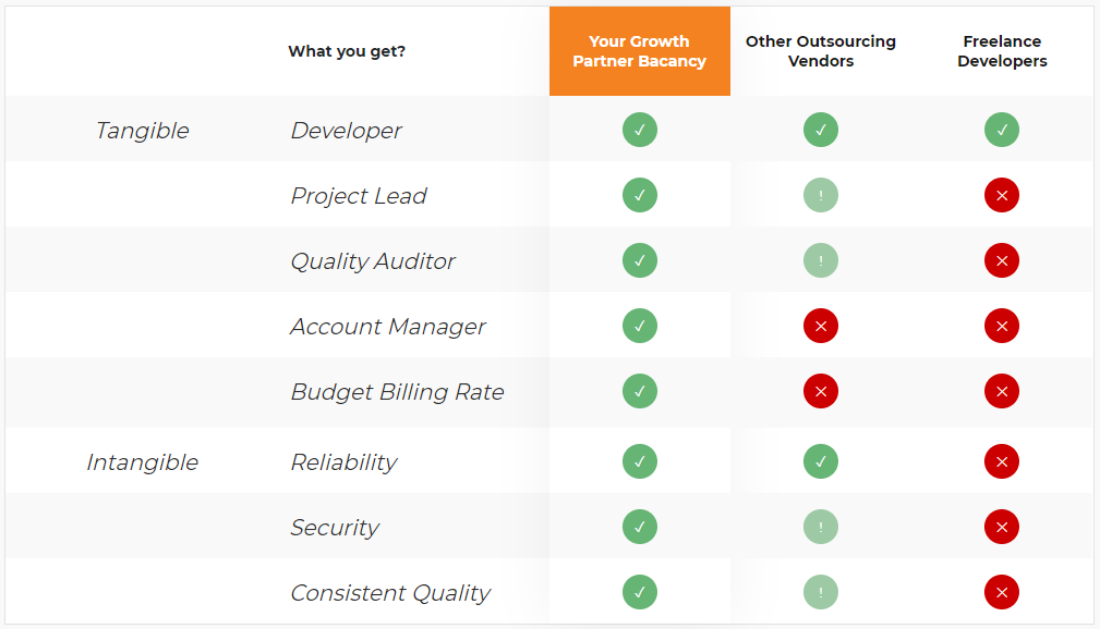 How do we bridge the gap between communication and productivity?
Even in the COVID-19 crisis, we enable all the security measures to protect your highly sensitive information and apply a non-disclosure agreement NDA.
We use all the modern tools and technologies to keep you on the same page with your software development team.
For smooth Communication
⦿ Google Hangout
⦿ Skype
⦿ Slack

For Time Management
⦿ Hubstaff

Code management
⦿ GitHub

Project Management
⦿ Jira
Conclusion
You must make smart decisions before time to affirm your business success in the next decade. Hire offshore developers from Bacancy Technology and ensure maximum growth in minimum expenditure. Our developers have the domain dexterity and provide you zero management headaches by sharing your responsibilities.
Frequently Asked Questions:
Is the future of offshore software development suitable for my project?

Offshore Software Development is hiking ten years from now. Hence, you must tie hands with a reliable outsourcing company to reduce your expenses on development resources and talent, and improvise your business growth and get faster ROI.

Are you able to develop high-end website development while working from home?

The pandemic has disrupted everyone's life. Still, we have ensured that all of your hired developers install the project management and collaboration tools so that communication is glitch-free, and you can access them at any time.

Customer Satisfaction is our highest priority, and all our developers work dedicatedly to cater to your needs.

Do your offshore developers provide SEO friendly work?

Yes, definitely, we provide everything from development to delivery, including SEO. After development, ranking your business on google feed plays a crucial role. So our highly talented dedicated SEO team provides SEO support to your project.