November 17, 2014
3
min read
Last Updated on July 8, 2019Internet is the next big platform to sell goods and services. Carrying this, companies have emerged all at once on this gigantic platform of eCommerce.
Since we all know about .NET technology products and its well knit structure to provide cutting edge solutions in the field of software and applications, nopCommerce the next big thing supported by ASP .NET has arrived in the trends of eCommerce business.

nopCommerce is ASP. NET 4.0 based open source eCommerce software. Following are the five traits making nopCommerce a popular choice amongst entrepreneurs.
Admin Panel
nopCommerce is easy and user friendly to administer. It has a very powerful backend along with resourceful options like export to Google base and send newsletters.
Your e-store admin panel is something you are going to work on for hours and hours throughout the day, and hence it plays an important role in the success or failure of your eCommerce shop.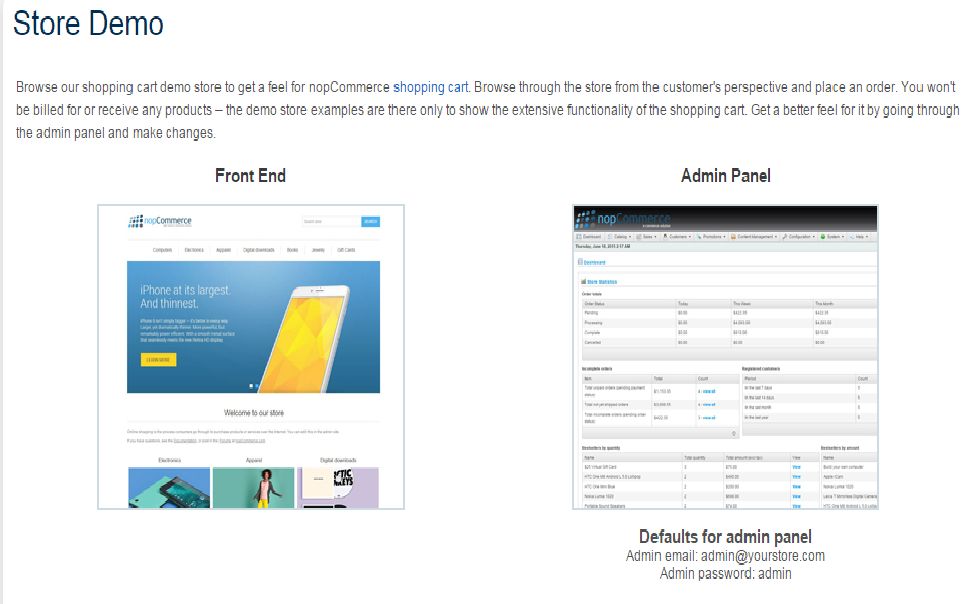 If you are looking forward to experience the admin virtually, you can try it here- http://www.nopcommerce.com/demo.aspx
Payment Gateway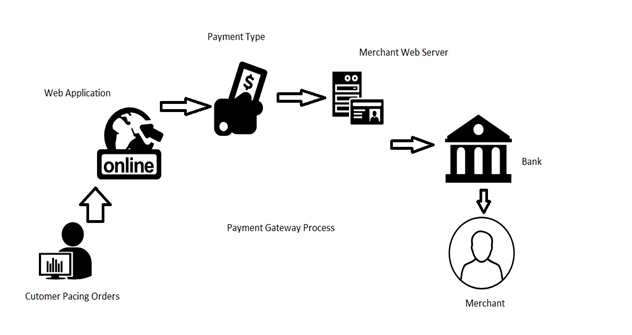 Image source: www.cogzie.com
One of the most resourceful feature of nopCommerce is its attribute to integrate more than 50 payment methods and gateways which include:
Cash on Delivery/Pay in Store
Manual Gateway
Amazon
Authorize.NET
Beanstream
Braintree
EBS
PayPal
Stripe
PayUMoney and many more
Mobile Commerce
As per hottest Google research, 50% of mobile users are most likely to visit websites after conducting a local search, while 34% of consumers turn to tablets or computers to visit an e-store, converting mobile sales to 8% of total cellular visits.
According to a report (March 2014) by BOARD OF GOVERNORS OF THE FEDERAL RESERVE SYSTEM, 44 percent of smart phone users have comparison shopped with their phone while at a retail store, and 31 percent have used their phone to scan a product's barcode to find the best price for the item.
nopCommerce provides an option to create a mobile version of your eCommerce website that will be having a graphical user friendly interface to work perfectly on cellular devices such as tablet, cell phone, and more at just one click and that too free!
Product Feeds and Comparison
Comparison in terms of product quality, quantity, price and more is the foremost part of research by consumer, leading towards sales.
nopCommerce is fully integrated with all major products feeds – Google Shopping, PriceGrabber and Yahoo Shopping,become.com
Other Competent Features
Live Chat Integration, Image capture on login/registration, Customer activity log, Web services API, Phone order support, SMS notifications, Secure browsing and checkout, Multicurrency support and many more.
Bacancy Technology nopCommerce Development:
After reading all the above features, do you wish to own an eCommerce store built in nopCommerce?
Hire nopCommerce developer from Bacancy Technology to get best eCommerce store solutions by expert ASP.NET developers.
You can also hire a remote/contract .NET developer from Bacancy Technology for plugins, theme, and payment gateway integration in your existing nopCommerce store.

Storyteller, Marketer, Developer, Writer, Thinker, Enabler, Rescuer, Wordsmith. I see myself as a Content Strategist. I love to write about anything and everything that pertains to the digital world, as I believe it's an ever evolving space creative in its own way. I love facing challenges, Blogging and sharing technologies