Quick Summary:
Software Outsourcing has turned out to be a global strategy today. In simpler terms, the software development sector is constantly evolving due to the rapid advancements in technology. The development of new methodology, the introduction of new programming languages, and the replacement of outdated industry practices with more creative ones, all lead to the continual evolution of these domains. Because of this, software outsourcing guide in 2023 as a global strategy has grown in significance for firms today.
As significant corporate partners who can substantially contribute to growth, software outsourcing are now viewed as being in high demand. Small and medium-sized enterprises without internal development teams are no longer challenged by specialized development fields like IoT, blockchain, or cloud computing. Software outsourcing has become a common practice across the globe, even for fortune 500, so let's explore how to outsource successfully and when to outsource software development.
Table of Contents
Introduction
When an enterprise decides to hire a third party to create a specific piece of software, this is known as software outsourcing. There are many benefits to software outsourcing including lower costs, more effectiveness, less risk, and higher security.
Today, companies have exposure to top software developers from all around the globe. Thanks to the heavily digitalized corporate environment. Established businesses and start-ups use software outsourcing to create their products.
But, that is merely the start. Let's examine software outsourcing in 2022 and see how it might help your company.
Software Outsourcing Global Statistics
According to a Statista report on "IT functions outsourced worldwide 2017," which surveyed CIOs globally, software application development was the most frequently outsourced IT function, according to 64% of interviewees. In fact, software outsourcing is a major factor in the continuous expansion of the worldwide IT outsourcing industry.
Following a recent Statista analysis, the size of the worldwide IT outsourcing market was a stunning 66.52 billion US dollars in 2019. The IT outsourcing industry is projected to develop by USD 98 billion between 2020 and 2024, as stated in a separate Technavio analysis titled "IT Outsourcing Market by Service, End-User, and Geography: Forecast and Analysis 2020-2024."
Such sturdy statistics indicate that the desire for Software Outsourcing Guide will tend to climb. This is because corporate organizations seek to automate and improve their business operations. Eventually, it will serve as the foundation for their firm's digital transformation.
Why Outsource Software Development?
Focusing on the primary causes for outsourcing generally helps people locate the ideal outsourcing provider. In light of this, the main question is, why do business owners outsource software development? The foregoing are the most probable responses you will receive if you question anyone with outsourcing expertise.
Although a highly skilled team is required, the expense of recruiting one can be prohibitive
Immediate temporary assistance is required
The budget does not include the costs of maintaining the office staff
The business has to develop a brand-new product or some such high tech to streamline operations but lacks the necessary knowledge currently.
Benefits of Software Outsourcing
Software Outsourcing is the finest option to achieve the desired result if you own software development team is overburdened. You can obtain bigger economies of scale with its assistance. Additionally, being a business owner, you may concentrate on your key strengths without investing much effort or money.
In its simplest form, software outsourcing refers to a business's decision to contract with a third-party software development service provider to complete work that can be completed internally. However, internal app development costs revenue and necessitates time. And let's face it, not everyone employs a large software development team, especially start-ups. In these circumstances, IT companies engage virtual staff for their business.
However, although entrepreneurs intend to outsource app development, they are filled with uncertainties and concerns. With that in mind, below is a vivid demonstration of the value of benefits of outsourcing software development in 2022 for entrepreneurs. Let's get started.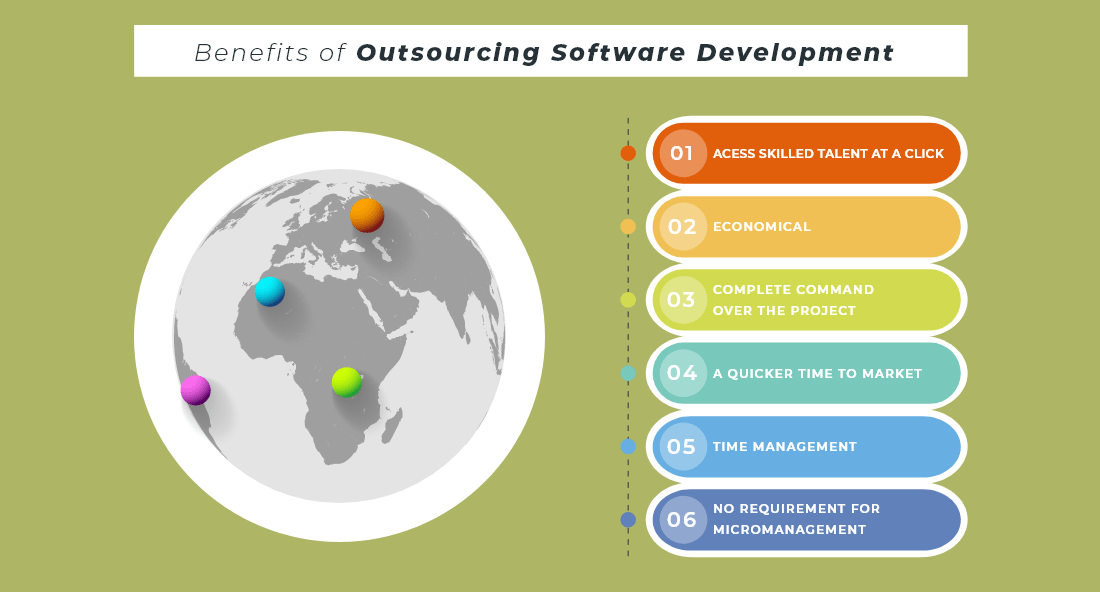 Acess Skilled Talent at a Click
Outsourcing your development plan will give you excellent exposure to a global talent pool. With software outsourcing, you can broaden your technical knowledge and perspective by having access to various onshore, offshore, and near-shore software outsourcing models.
Economical
According to MarkGrowth, a lack of funding causes 46% of start-ups to fail. Therefore, one of the goals of outsourcing software development is to reduce costs.
The length of software development and the hourly pay of developers make up a sizable portion of the development costs. Again, of the two, the hourly rate is more crucial. Decide on the optimal developer hourly rate before selecting a software development process model.
Complete Command Over the Project
Compared to an internal development workforce, software outsourcing guide might provide you with more oversight over your project. By considering the size of your business, your target market, the appropriate technology, and how your solution will function in the long run, a software outsourcing company may assist you in designing your product to make it the most ideal for you.
A Quicker Time to Market
Global tech firms have progressively come to understand the value of speed as a strategic edge. You may launch your product without heavily depending on your internal development team. Thanks to software outsourcing.
Additionally, software outsourcing allows you to set your own deadlines and assign a devoted development team at your convenience.
Time Management
Partnering with an offshore development team can help your company save a lot of time. As opposed to recruiting an internal team, your staff is accustomed to working together.
When you hire new software professionals, you must devote a lot of effort to training and introducing them to your company's culture, environment, and technology.
By leaving the hiring process in the hands of an offshore company rather than starting it from the beginning within your business, you will save immense time. The outsourced organization has extensive industry experience, simplifying the process to enable them to do their duties successfully.
No Requirement for Micromanagement
A project manager is in charge of overseeing your software development process when you employ an outsourced firm. The project manager handles your product and development. In addition, he or she will serve as your initial point of contact for any problems with software development.
The software outsourcing company will also consent to a contract stipulating all of your requirements. Furthermore, they cannot replicate your products or services and resell them elsewhere. There is also room for a remedy if something goes wrong when creating your software.
After understanding the pros of software outsourcing, let's move on to understand the cons of software outsourcing. The listed disadvantages of outsourcing are not true for all businesses; however, when you partner with another vendor, challenges can undoubtedly affect your existing business flow. All these mentioned outsourcing challenges can be overshadowed by choosing the right software development partner with proven experience and expertise.
Cons of Software Outsourcing
Not Fulfilling Requirements for Quality
When employing offshore software outsourcing firms, the allure of low labor costs is frequently undermined by inadequate quality standards. When business organizations hire an outside company to create their software projects at a price that is far cheaper than the marketplace, there is an inherent risk involved.
Difficulties Due to Language and Culture
Language and cultural issues might sometimes make working with IT professionals in a remote location difficult. Furthermore, because of the difficulty in coordinating contacts and comments owing to time zone variations, consumers may find it difficult to receive timely project progress updates from the outsourced team.
Since data is now a valuable asset, firms may face dangers if they give their data to a third-party software outsourcing vendor. Data breaches are a major worry since many software development projects handle sensitive and private information belonging to clients, including intellectual property. Therefore, it's crucial that companies considering outsourcing carefully weigh the dangers to data security and choose a software vendor who recognizes and values security.
Upsides of Software Outsourcing Myths
Some outsourcing misconceptions need to be dispelled. These days, Software outsourcing Guide, when implemented right, it offers excellent ROI. Organizations are anticipated to spend USD 133.3 billion on outsourced development by 2025, based on a survey from Accelerance. Herein, a lot of them would think that money was well spent. However, some people might later regret their choice.
The stark reality of outsourcing software building is that not all endeavors will be successful. A poor outsourcing strategy, picking the incorrect outsourcing partner, or failing to convey needs can all be the main causes of these failures.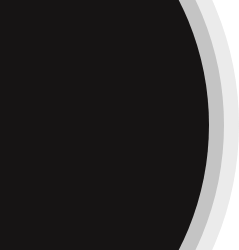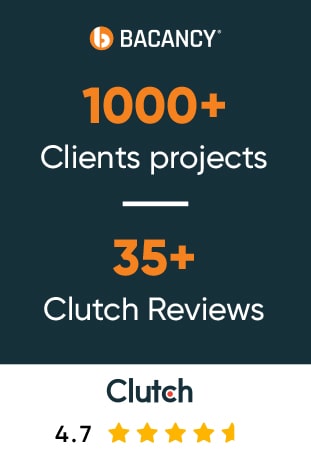 Need Assistance to Build Scalable High-end Software?
Team up with us to take advantage of our collective 12+ years of experience and expertise with metrics-driven development practices.
Download
Software Outsourcing Guide: Models
The concept of outsourcing has experienced several changes during the years that it has existed as a service in the field of information technology, resulting in the development of numerous outsourcing models.
Offshore Outsourcing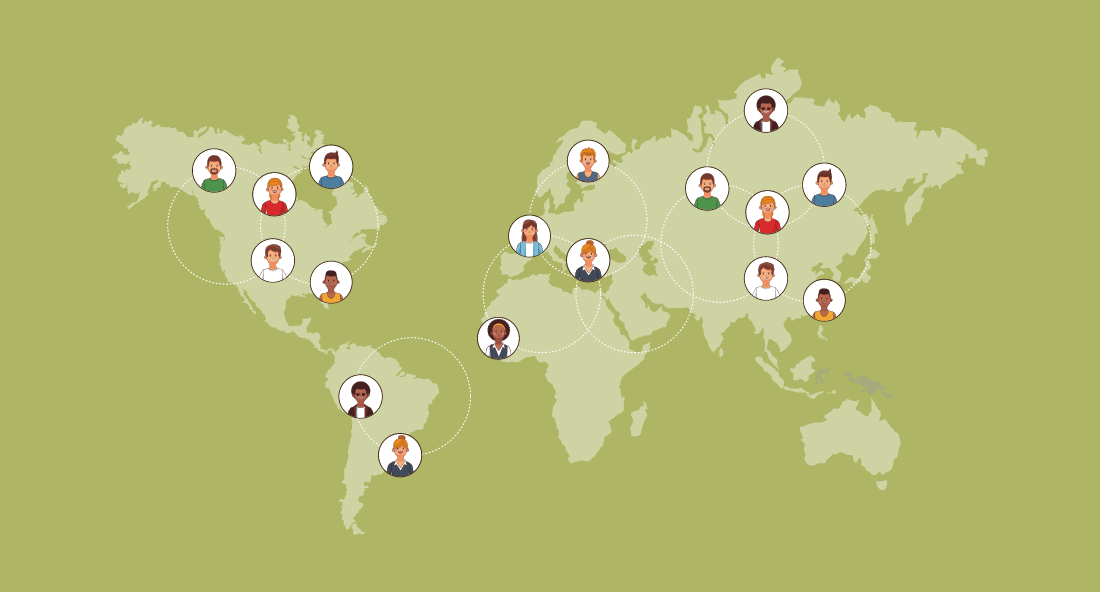 Advantages
Hiring a crew from another country to work on your project is known as offshore outsourcing. For businesses considering the outsourcing strategy, the issue of offshore vs onshore software development is crucial.
However, there are several noteworthy advantages to outsourcing software development to offshore locations. For instance, it is frequently simpler to recruit qualified engineers because the talent pool has extended from one nation to all of them.
Challenges
Offshore outsourcing, like working with any distant developer, carries the danger of shaky communication, which is particularly common when there is a communication gap in addition to a time zone difference. CEOs who are inexperienced in managing remote teams could find it difficult to put up with this kind of collaboration.
Dedicated Development Team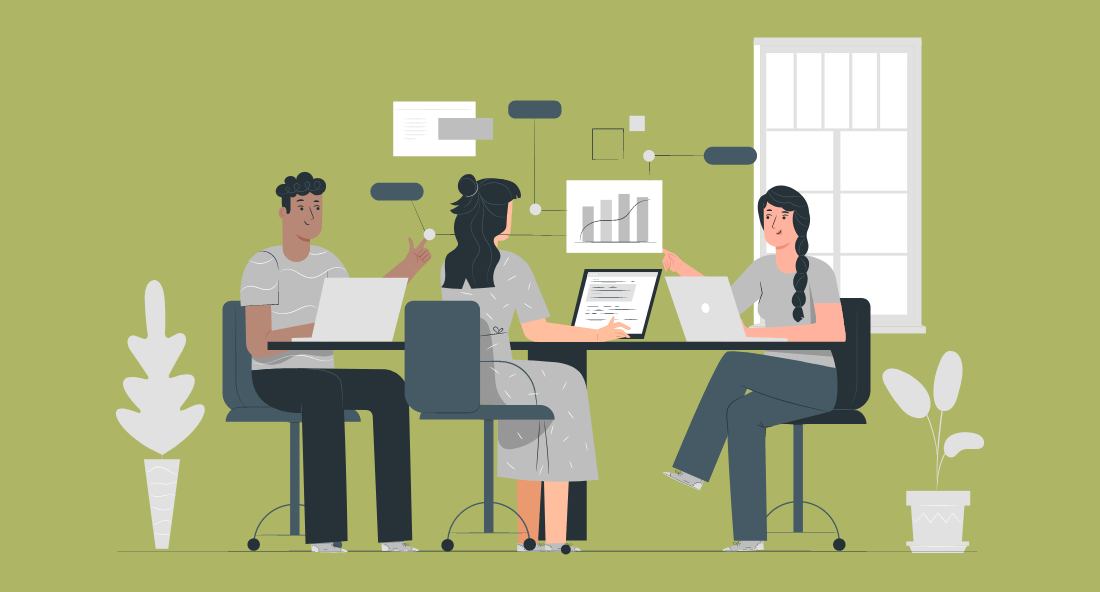 Advantages
A dedicated development team is a form of ongoing cooperation between a client and a group of experts who have been carefully chosen to achieve particular business goals.
In a nutshell, instead of fragmented developers, you have a cohesive team. The structure of the team relies on your project; it might be an all-developers team, but it frequently includes UI/UX designers, Quality Assurance, a Project Manager, and other specialists. Hire dedicated developers from us and attain benefits of software outsourcing including lower costs, more effectiveness, less risks and higher security.
Challenges
Because you get a full team of developers, this approach is usually more expensive and is therefore not suitable for small businesses. A team's formation may need more effort and time, and team management throughout the project may be more time-consuming.
Staff Augmentation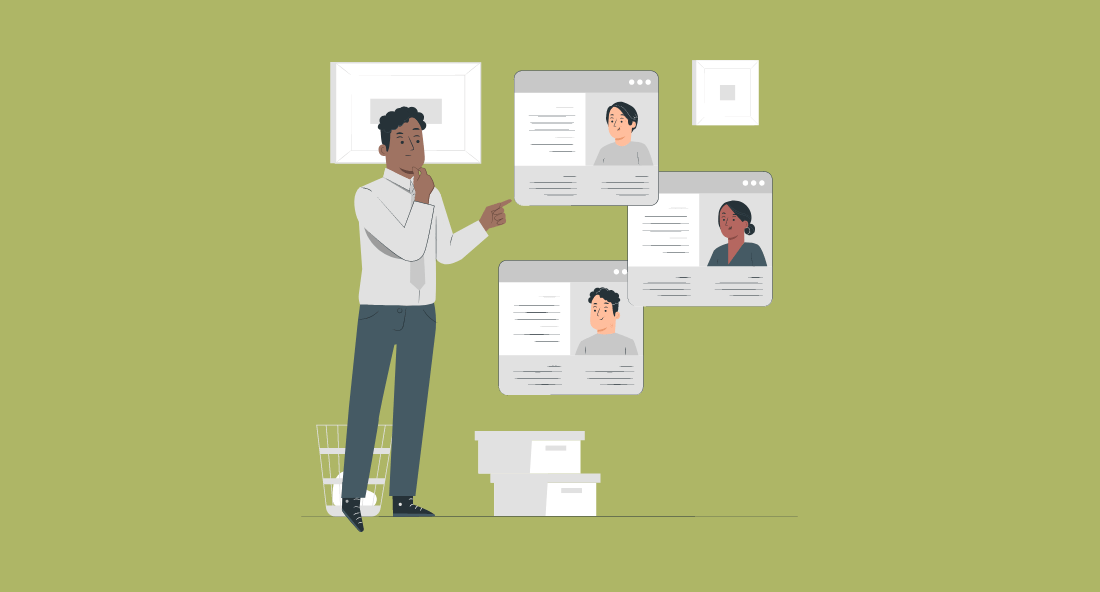 Advantages
The most naturally sensible type of outsourcing is staff augmentation. It entails bringing on developers as employees, but just for the duration of the project.
Its key benefits include total control over the job being done by the developers without incurring additional expenditures associated with hiring a true in-house employee because the employer covers their sick days, equipment, and other expenses.
Challenges
Once more, you'll have to get used to the fact that most programmers work remotely. While finding the ideal developer with the required skills can take some time, this process is much quicker than hunting for a professional on your own.
Fixed-price Contracts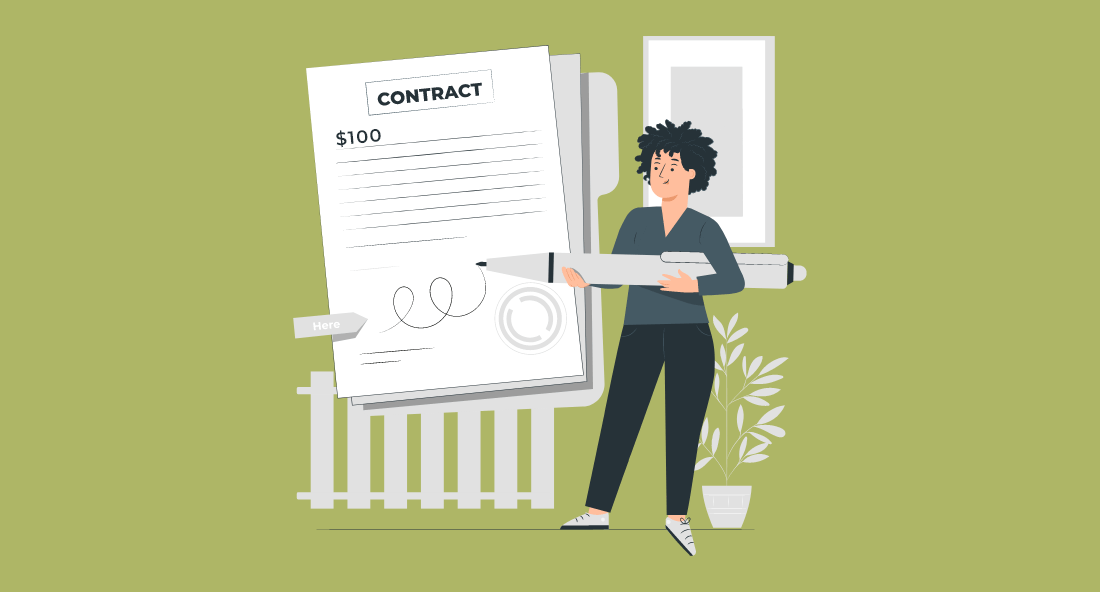 Advantages
Contracts with fixed prices do exactly what they say on the tin: you pay a predetermined amount to a company that outsources software development to create a product. Many firms choose FP contracts because they provide a very clear model in terms of cost and deadline.
Challenges
However, it is not adaptable and big project adjustments are not permitted because the cost does not cover them. In other words, this technique is less effective for huge projects, especially complex ones.
Time and Material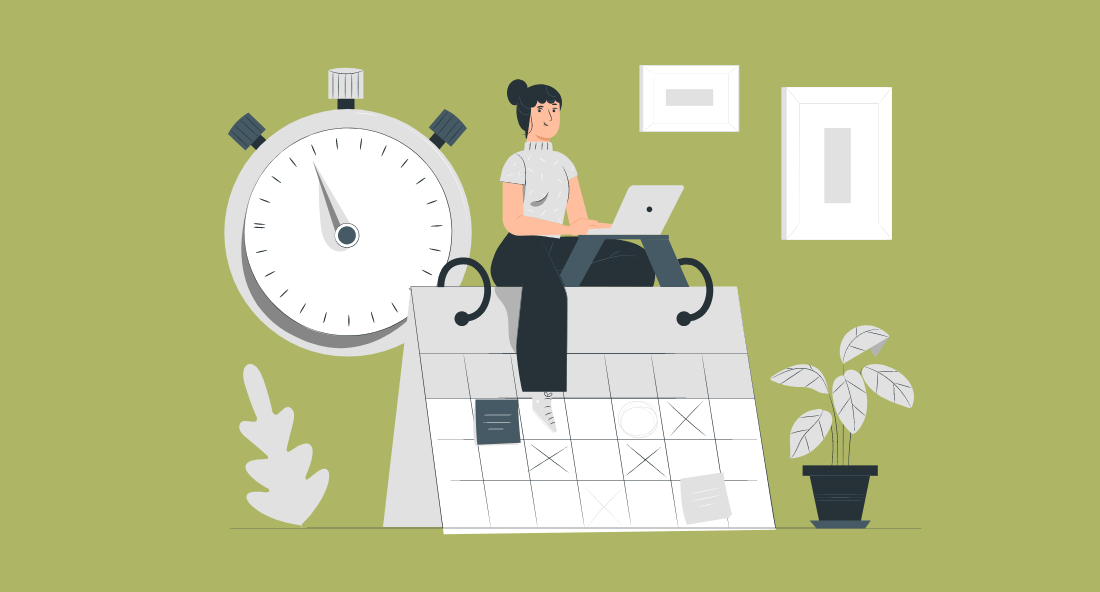 Advantages
T&M contracts differ from other models in that you can clearly determine the pay rate for the time required to finish the project. This strategy is appropriate for initiatives without a deadline or a defined end goal. Being that duration and not other elements determine the ultimate pricing, it is quite flexible.
Challenges
The main drawback of this approach is the lack of confidence regarding the executor: if it is not expressly specified in the contract, there is no assurance that you will work with the exact same developer team throughout the project. Similar to FP contracts, it necessitates ongoing supervision.
Hybrid Outsourcing Model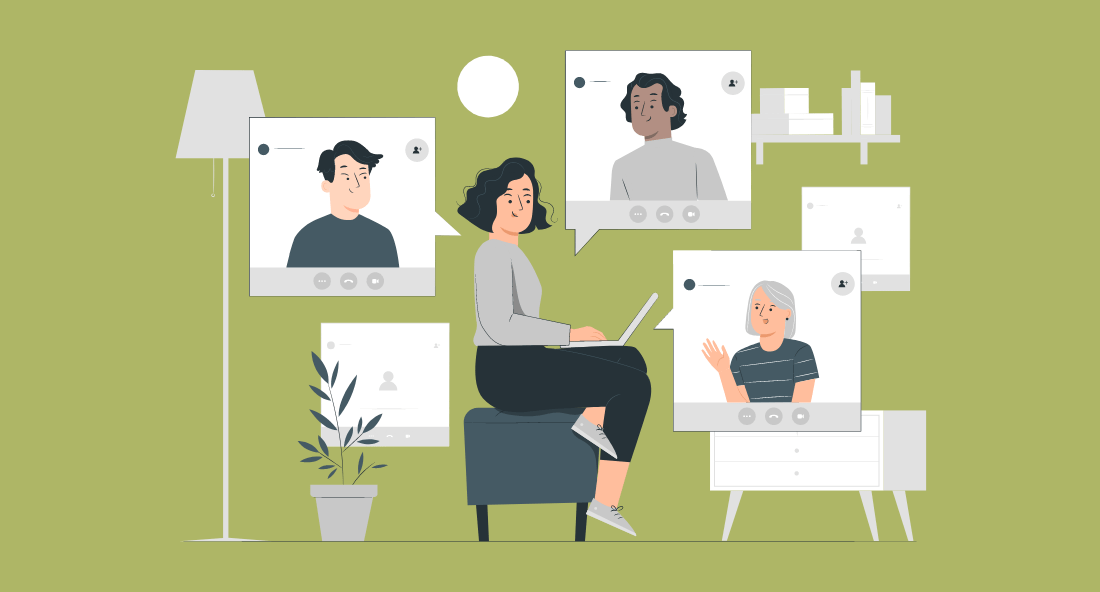 Advantages
The hybrid outsourcing approach refers to a team of both offshore and onshore expertise. Many experts believe that this option is the best since it combines the benefits of pricing and location with one primary IT software outsourcing company (referred to as the control room) and many sites depending on the unique requirements and capabilities of the organization.
Challenges
In terms of budget, a hybrid model cannot contend with the offshore since it is always cheaper to do business offshore. Second, it is challenging to locate a business that uses this approach and much more difficult to locate one in which onshore and offshore specialists have similar skill sets.
10 Steps to Help You Outsource Software Development Projects
1. Clarify What You're Building by All Means
Clarity regarding the foundation you're aiming to lay is essential. You'll find it simpler to communicate needs to your development partners once you're certain about what you desire. At the very top of your game, ask yourself:
Is the idea unique or has it been tried and tested before?
Is there a Proof-of-Concept for the idea? (PoC). Have you got any technical support for it?
What kind of technology will the software be built upon?
What issues would your software product fix for the target market?
Before beginning your hunt for an development partner, it is imperative that you have a clear understanding of the product you wish to create.
2. Construct the Scope Satement for Your Software Project
You should explore a little more before selecting a software development outsourcing partner. Giving more detail to issues like goals, deliverables, scope, content, and budgets is beneficial. This will serve as the roadmap for your project's foundation.
3. It's Decision Time: Should I Outsource or Not?
The choice between internal development and outsourcing must be made now. You must consider a variety of things before making a choice. Competitive pricing is one major advantage of outsourcing your software development offshore, even if it shouldn't be your only consideration. Especially, if you discover a capable team that shares your goals.
4. Select the Type of Outsourcing You Want: Onshore, Offshore, or Nearshore
The region of each prospective vendor is an important consideration when hiring an outsourcing partner. It can impact price, communication, productivity, and the final quality of the finished product.
Software Outsourcing guide have been classified into three groups based on where they are located in order to assess and weigh their options:
Onshore outsourcing (onshoring): process of selecting an outsourcing partner situated in your nation.
Offshore Outsourced (offshoring): Select an outsourcing partner in a distant nation.
Nearshore Outsourced (near sourcing/near-shoring): Process of selecting an outsourcing partner headquartered in a nearby nation.
5. Decide on an Outsourcing Strategy
Staff augmentation managed teams, and project-based outsourcing is the three variations of relationship-based outsourcing. Pick the model that best suits your finances, needs, and long-term goals.
6. Choosing the Best Companies
Your search might be more focused once you decide on the country to which you will outsource software development.
An extensive online search should be the first step in vetting software development companies. You can accomplish that with the aid of the tools listed below.
Websites that review software development: A curated list of businesses that specialize in software development may be found on websites like Clutch, GoodFirms, G2 Crowd, Agency Spotter, and Crowd Reviews. The top software development firms may be found by searching for them and then being filtered by factors such as location, reviews, hourly rate, talent pool, and more.
Speak with friends, clients, and colleagues in the industry: Consult with friends and coworkers in your field who have previously contracted out software tasks. Their expertise might aid in your shortlisting of select agencies with industry knowledge.
Portals for freelancers: It's an excellent idea to search for and hire software developers on freelance marketplaces. Toptal, Upwork, Fiverr, Freelancer.com, and People Per Hour are a few of the well-known freelance marketplaces.
7. Assess Vendors
Once you've narrowed your list of suppliers to a chosen few, you must interview them and assess each one more thoroughly. Consider the following points.
Business Size
Business Longevity
Knowledge of the Technology
Maturity of the Software Development Process
Methodology for Software Development
DevOps Maturity
Knowledge of English
Flexibility in Time Zones
Sector and Vertical Experience
Pricing Framework
Work Portfolio
Certifications of Compliance
Contributions to Github
Plan for Business Continuity
8. Make a Free Consultation Request
The moment you shortlist 5-6 development firms, you can move on to the next step by connecting with their sales team. You may ask for their portfolio, discuss your requirements, talk to the experts, discuss methodologies, technology implementation, development process, etc. Your free consultation should involve discussing,
Software requirements
Development strategy
MVP development criteria
Roadmap
Collaboration period: short-term or long-term
Development and cost estimate
Time estimates
9. Create and Sign the Documents
Following your selection of a software development outsourcing partner who meets your needs, the following phase in the procedure is to draft agreements, like:
Non-Disclosure Agreement (NDA)
Master Services Agreement (MSA)
Services Level Agreement (SLA)
Statement of Work (SOW)
10. Select a Communication Technology Stack
After everything has been completed, the final phase in the software development process involves determining communication routes for monitoring the development status. Among the most reliable routes for communication are:
Use Basecamp, ClickUp, and Trello to handle projects.
Use Zoom, Google Meet, Microsoft Teams, or Webex for live meetings.
Chat-based communication solutions include Slack, Rocket, and Chanty.
Handling formal communications with emails
How Much Does it Cost to Outsource Software Development?
Since the cost of outsourcing is affected by a variety of factors and broad market swings, it is impossible to say with absolute certainty what it will cost.
Offshoring is the most cost-effective outsourcing approach; onshoring and hybrid are typically more expensive, particularly if the source country is the EU or the US.
For instance, let's compare the pay rates for React Native developers in various regions of the world based on where the developers are located. React Native-trained developers typically make around $117,000 per year in the US, $93,000 per year in the UK, and $70,000 per year in the Ukraine.
That said, the Software Development Cost Estimation depends on,
Cost of living: The nations with cheaper cost of living would logically be less expensive than the US, the UK, Germany, or other EU nations with higher costs of living.
Size of the team: Since outsourcing is best recognized for its scalability, the quantity of developers working on your project will undoubtedly impact the cost.
Developer's experience and tech stack: This plays an important role in how costly it is to add them to a project. The more skilled the developer, the more sophisticated their portfolio, the more pricey it is to hire them. Besides, the choice of tech stack plays a major role in determining costs.
Project complexity: Time and skill are two separate factors that are combined in this component. It is obvious, notably for a T&M business, that you will pay higher for the long-term partnership than the short-term.
Top Companies That Implemented Software Outsourcing
According to Gartner's CFO study, approximately three out of four CEOs want to permanently remote at least 5% of previously on-site staff after the COVID-19 pandemic.
Due to the current situation, businesses are compelled to use technology to operate remotely in order to maintain operations. This clearly manifests in the rising exposure of effective outsourcing case studies.
Entrepreneurs have previously recognized the value of outsourcing and remote work in times of crisis during the times of crisis. Although there are debates over the advantages and disadvantages of working remotely, it is undeniable that outsourcing and remote work are practical ways to use Industry 4.0 digital technologies to keep the firm functioning.
A study found that 87% of businesses intend to outsource IT services, with roughly 75% already doing so.
Due to a lack of qualified tech workers, outsourcing is becoming increasingly appealing. Additionally, it addresses a number of issues like, lowering the cost of software development, locating the necessary experts, developing business information, utilizing cloud-based services, creating websites, etc. Here are the top companies that outsourced software development: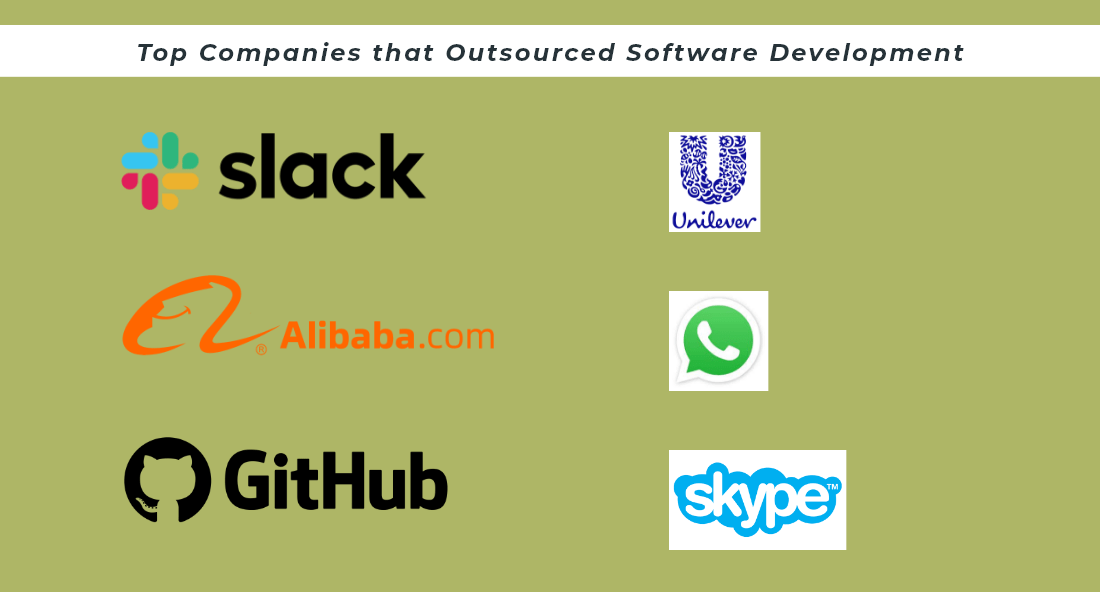 Conclusion
Undoubtedly, outsourcing is a complicated topic. However, with the correct Software development outsourcing partner, meticulous contracting, and a direct understanding of your business needs, you will acquire in-depth expertise and the application of capital-preserving procedures that allow you to accomplish the greatest results for your business within the required budget and time.
Frequently Asked Questions (FAQs)