September 23, 2020
12
min read
Last Updated on October 27, 2020
Quick Summary: This blog encloses an event where the Agile Scrum Expert preaches an elite group of entrepreneurs and tech-enthusiasts about the advantages of using Agile Scrum Methodology for Flutter App Development. Flutter is an ideal open-source Software Development Toolkit for developing mobile applications for its several benefits like productivity, performance, and compatibility. Read on to know how you benefit by enabling Agile for Flutter App development. The Scrum expert also shares some best practices to follow while Agile for Flutter app development.
Table of Index
Introduction
An Agile Expert, ScrumMaster was invited as a speaker to a Startup and Business forum. The subject was "Choosing Agile for Flutter app development." Entrepreneurs from across the globe had gathered in the auditorium and, along with them, were young tech-aspirants in the audience.
Amar Shaheen hosted the event, a shining face in the community, who himself is an aspiring industrialist. He firstly welcomed fellow-entrepreneurs and tech-enthusiasts for the evening. It was time for the welcome of the special guest speaker for the evening- Rakoob Morrie.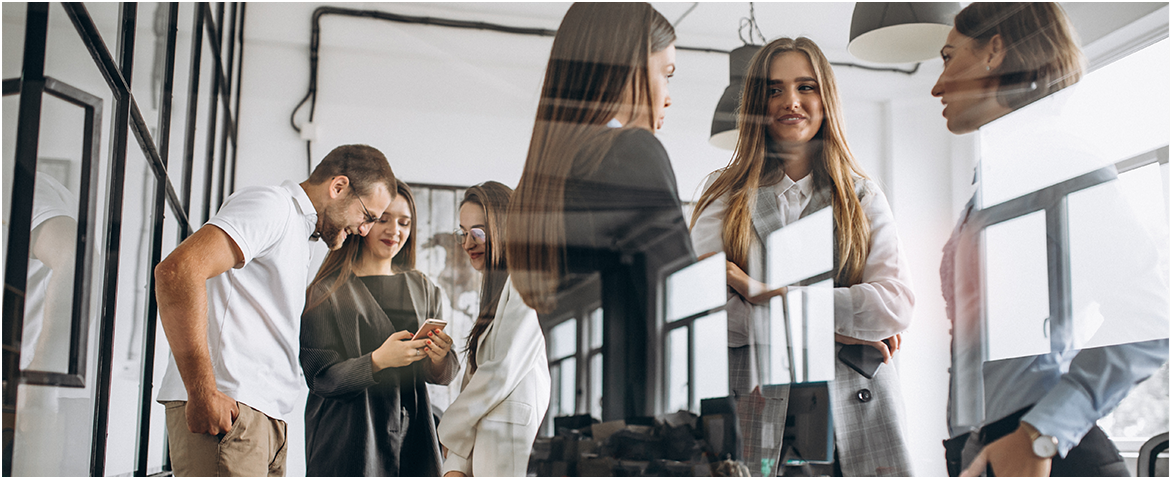 Rakoob Morrie is a successful owner of an Agile Software Development Company. He is a ScrumMaster, an Agile Expert, and the reason for his presence at such an elite gathering is to promote the key to successful business development.

Rakoob Morrie
Hello, hustling minds! I am an Agile Expert and Scrum Master, and I do not intend to steal your precious time by giving my introduction or sharing my story of glory.
Let me start with what I am here to promote so that the spark within you bursts out into achievement. Many of you might not be very clear about the concept of Agile. So, here we go from scratch.
What is the Agile Software Development?
Agile Software Development is a practice where the members meet up, self-organize, collaborate amongst the cross-functional teams and clients while they progressively evolve in the project development process. It is an iterative process where the requirements and the solution keeps evolving through several stages and delivers faster and qualitative results.

Amar Shaheen
Sir, is it possible to implement an Agile methodology just like this for my mobile app development company? I mean to say, will the procedure of implementing Agile Mobile App Development slow down my business to some extent?

Rakoob Morrie:
Let me be upfront and straightforward with you. If you are converting your existing working method to Agile, it will be indeed difficult to change for you and your teammates. But after implementing Agile, you will find the work you were doing months ago was different from today. Agile makes your work faster with full efficiency, and most importantly, it improves your team members' skills and benefits your clients.
You can fit an agile process to develop any kind of product like web applications and mobile applications.
Yes, It may affect your business for some time. But when you apply it, you will see the results. Implementing agile is going to be an asset to your company.
I hope you are satisfied with my inputs. Any questions?
You will Like:How Agile Software Development Methodology Helps to Prioritize Initiatives and Improve the Productivity
A young tech-enthusiast in the crowd raised her hand to ask a question from the expert.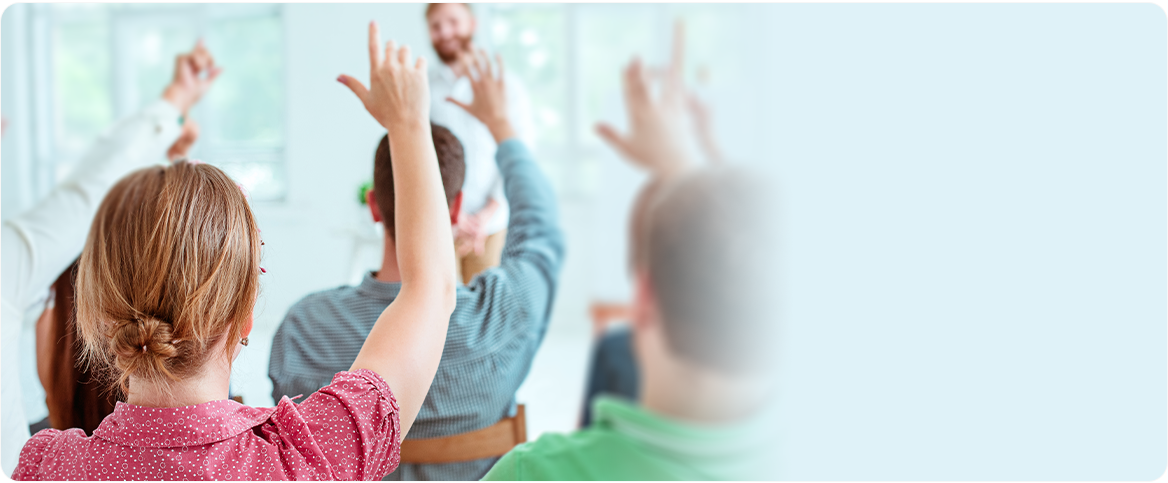 Tech-enthusiast
Sir, knowing about Agile for mobile app development is very interesting. I have read some articles about Agile, but for mobile app development, it is the first time. So my question is, can you refer any good software development kit for mobile application development?

Rakoob Morrie:
Oh, it is an interesting question, actually.
Which Software Development ToolKit (SDK) is better for mobile app development?
Well, without thinking much, I just wanted to say Google's Flutter is the most reliable and most successful mobile app development software development kit. The reasons being its features.
Why Use Flutter Framework for Mobile App Development?
The most desirable features and considerations of using Flutter for mobile app development are as follows:
High productivity: Save your development time and efforts as Flutter uses the same codebase for Android and iOS applications. Hence, get higher productivity when you use the Flutter SDK for your mobile app development.
Excellent performance: The Flutter Dart compiler consists of its own widgets, and hence your Futter app does not need to access the system widgets. With this characteristic, there is a lesser intermediary communication between the platform and your Flutter app, enhancing your mobile app performance. With Flutter SDK, you eliminate the Javascript bridge and hence improvise your startup performance.
Fast and simple development: The best feature that comes with Flutter is the hot-reload, which enables the developer to view the changes instantly in the emulators, simulators, and hardware. Hence, without a restart, you can see the updated app version.
The Flutter doc claims that anyone can develop an app using Flutter SDK even though they don't have any programming knowledge.
Compatibility: As Flutter provides in-built widgets, your Flutter app appears in the same manner on all platforms. Your end-users appreciate this uniformity as your app is compatible across all the operating systems.
Open-source: Google avails Flutter and Dart and thus making it a free and open-source toolkit. There are extensive documentation and customer support available in case you encounter issues using Flutter.

Amar Shaheen
Sir, It seems very good. But how can we use Agile in Flutter app development?

What is Agile for Flutter App Development?
Let me make it simple for you. I'll give a hint. The Agile Mobile App Development process is linked with the Roles and responsibilities. No idea? Ok, let me explain.
The agile development method works effectively for Flutter application development—especially the Scrum methodology, which handles big and complex projects that otherwise take quite long for execution.
Scrum is a process framework that is continuously iterative and progressive. The team follows a set of practices in sequential order to overcome rapid changes and evolving project-goals. Now let me divide this all so it will be easy to understand.
Scrum Roles: The Agile Distributed team is divided into sub-teams, and roles are distributed.
Product Owner – The one who overlooks the team's undertakings and ensures if the backlog is up to date or not.
Product Backlog: The product owner take care of all the tasks that team is required is work upon. The priorities as well as modifications are defined when required.
Agile Sprint Backlog and Planning: In this procedure of Agile scrum methodology for Flutter app development, the product development team together decides the pending backlogs, which they will finishing in the current sprint.

Amar Shaheen
Sir, I would like to raise a question. What you told was good and helpful, which made people understand a lot. My question is, "Agile in Flutter app development is good only for giant companies and big projects, or is it also for small and medium scale organizations?"

Rakoob Morrie:
It's a very good question. Well, Small and Medium companies have many un-structured roles. For instance, the Human Resource Manager is doing HRM activities as well as accounting activities. Like this, there are many examples. Agile makes that thing crystal clear. The same task will be completed in less time and less available resources. Agile impacts most of the small and medium scale companies. By applying the agile methodology, small and medium scale organizations will have fast positive growth. Now let's take it forward so that you will completely understand.

Tech-enthusiast
Sir, how the entire project will be considered as an efficient project? I mean, how Agile makes Flutter app development efficient?

Rakoob Morrie
Indeed. I would say Agile plays a vital role in making the app development project successful.
Why Agile Flutter App Development Improves Efficiency
Agile Improves the Flutter App Quality:
As you follow the Agile methodology while developing your Flutter mobile application, there is testing and QA at every stage. Your Flutter app is checked always, assuring that it meets the set quality standards. This improves the quality and performance of your Flutter app.
Gives greater Client Satisfaction:
Your client participates in the Agile meetings at regular intervals, which keeps them and your development team on the same page. After each update, the agile development team shows a demo of the new features to the client. Your client is satisfied at all times by such an approach.
More Transparency:
Following the Agile software development practice, you keep everyone involved in your Flutter app development, which enables greater transparency amongst your team and the client as well.
Faster Return on Investment (ROI):
The Agile methodology enables you to work on multiple processes simultaneously, which ultimately fastens your development time. In this manner, you can test your Flutter app at each stage and reduce your time-to-market. You are sure to get a faster return on your investment by implementing Agile methodology.

Amar Shaheen
Sir, implementing the Agile mobile app development process looks interesting and an innovative task. And I am also excited for using Agile Flutter app development. But before implementing Agile to our existing work culture, can you recommend any precautions before implementing Agile into app development?

Rakoob Morrie:
Indeed. You must know this.
Factors to Consider Before Implementing Agile Mobile App Development for your Flutter App
Need a Scrum master:
Before you begin implementing Agile for Flutter app development, make sure that you have a scrum master in your team, or you should hire one. The scrum master is the sole person responsible for looking after your Flutter app development process, scheduling regular meetings, getting end-user requirements, and overcoming the team challenges.
Distributed Roles and Responsibilities:
An essential factor to consider for Agile mobile app development process is that all your team members have been assigned their roles and duties and if they are satisfied with the same. Being the entrepreneur, it will be your responsibility to check if your team members are willing to execute their part; otherwise you will face issues in your goal attainment.
If the Agile Scrum Method will work for your industry:
Though many small and big organizations use the Agile methodology for Flutter application development, Agile doesn't need to be suitable for all kinds of projects. The projects with varying deliverables, unknown solutions, and constant edits by the clients are best-suited for Agile. Agile development is right for strategic planning, marketing, and supply chain silos.
However, processes like accounting, purchasing, sales, or such static deliverables would not benefit from Agile practices.

Amar Shaheen
That is insightful Sir. Can you tell us about some tips to follow while undertaking Agile for Flutter App Development?

Rakoob Morrie:
ISure. Let me share my best practices when working on Agile Flutter app development.
Agile for Flutter App Development- Best Practices
1. Synchronize product backlog and vision
You must keep in mind your stakeholders and developers while you make decisions regarding your project. The product backlog is a reminder list of all the things that are not yet added in your product development. Hence, align your goals/project vision with your product backlog, which boosts your development speed.
2. Use burndown charts for sprints
Burnout charts pictorially depict how far you have completed your project development and how much more is pending to complete. Using such burnout charts, you can track your work progress and also identify the risks associated with your undelivered project work.
3. Establish communication guidelines
Communication plays a crucial role in your Flutter App development, especially when using the Agile methodology. You need to ensure proper communication takes place amongst your team members and inter-teams to ensure a transparent development process.
4. Stand-ups
Lastly, you can not forget the prime practice of organizing everyday stand-up meetings for your teams, also known as "daily scrum." It is a short 15min meet where everyday progress, goals, and issues are discussed.
You may also want to learn about the 9 Practical Ways To Make Your Business Agile Today.

Rakoob Morrie:
Now, let's move to the Testing Process
Testing in Agile Methodology
The testing process plays a critical role in the Agile methodology, where the app developers and designers apprehend your Flutter app with your end-user. The method also ensures if the application functions upright in all kinds of mobile devices.

Amar Shaheen
Sir, how do you see the future of mobile app development with Flutter and Agile methodology? Is it going to be the most growing business?

Rakoob Morrie:
Sir, how do you see the future of mobile app development with Flutter and Agile methodology? Is it going to be the most growing business?
Google has provided the easiest way to develop mobile apps. Google's flutter. That is ruling on it due to easy mobile app development in comparison to others.
The mobile app development industry is expanding at a high velocity. But I believe that fast and exponential growth will only favor those who are using Agile for Flutter app development.
Here is the topic for which most of you came. The most important thing is, "What are the Benefits?" Right?
Advantages of using Agile for Flutter App Development:
Avail faster development with smooth and qualitative progress.
Reduce the risks of project failure.
Get a better quality end-product.
Seamless Project Management with the help of scrum master practicing daily scrums.
Enhanced Customer Experience gives you a reliable relationship with your clients.
Lower Development Cost satisfies your clients.
You may customizate your Flutter app as per your client's requirements.
Get greater Return On Investments.
Conclusion

Rakoob Morrie concludes the session by proving that the Agile Scrum Methodology is a boon for Flutter App Development. The tech-enthusiast has a satisfactory look on her face, and Aman Shaheen thanks the expert and audience for gathering for the event.
Do you want a Scrum Master to handle your Flutter app development? You need an Agile Software Development Company like Bacancy Technology who has exceptional Flutter development services. Hire flutter app developers from us and develop your next-generation mobile app faster and with better performance using the Agile software development approach.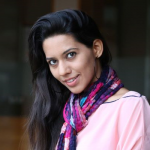 A Vivacious soul with an Idealistic mindset. I am an originator who specializes in content writing, social media marketing, and everything that lies in the vicinity. Writing about trending technologies and emerging domains is my core expertise, and I write to ignite, illustrate, and substantiate. I often submerge into spirituality, cooking, or talking without warning.