November 16, 2018
3
min read
The trending technologies bring about the changes in the IT industry. It is important to keep up with the suitable technology. Today so many platforms are available and if the user wants to enjoy faster and cheaper approach, then cross-platform development is the apt way to meet the demands.
The success of React Native by Facebook encouraged developers to have more tools that serve on cross-platform app development.
Vue.js is the tool meant for cross-platform and native applications. For front-end development, it is considered one of the most popular JavaScript frameworks. The front end developers were unable to use Vue.js for mobile apps development.
Necessity is the mother of invention so Vue Native framework like React Native came into the picture. Let's move ahead to explore in what manner Vue Native can build native mobile apps with Vue.js.
Introducing Vue Native
Vue Native is a JavaScript framework that makes use of Vue.js to build mobile applications. This framework is easy to figure out as it emphases on view layers. It manages the user interface development.
The team of developers 'GeekyAnts' brought up the cross-platform app framework –Vue Native, to develop lightweight applications. It is available under MIT license that put an end to copyright concerns. By installing CRNA (create-react-native-app) on the system, the developer can begin with Vue Native. Both CRNA and Vue Native CLI is used to develop a Vue Native app by the developer.
Significant features of Vue Native
Putting together with React Native- By using a simple native system, the mobile apps can be developed by the beginners and the developers who have never get accustomed to React Native. Vue Native depends on React Native, so to render React components the developers can make use of Vue.
In React Native, the developers can run Vue components with Vue-native-scripts. It is possible due to Vue native.
Two-way binding

A great deal of time is saved for the coding. Without waiting for the execution of the UI elements, the developers can immediately make changes in the model and behold it.

Vue Native router

In mobile applications, this plugin helps with implementing navigation and by applying Vuex it assists with state management. It works correspondingly to React Navigation Router.

Declarative Rendering

It withholds all the implementation details and allow developers to write codes which aim to pay attention to the output. Only when the new inputs are entered, then the data gets changed otherwise it remains constant.

Set of basic components

A set of basic components is provided by the Vue Native which developers can use while commencing a new project. The basic structures allow developers to accelerate the development process.
Why use Vue Native development?
Simple coding

It is easy and effortless to use so the things can be accomplished in a faster way. The developers invest less time in bug fixing as bugs remain minimized due to the maintainability of better code.

Great flexibility

In different types of environments Vue can be used. In lots of technologies, it can be added to an existing project. It helps to eliminate limitations due to its flexibility and offers stability.
Recover faster- As compared to other frameworks, Vue has the ability to develop simple applications in a much faster way. It can easily set-up and start coding.

Simple integration

The Vue framework allows simple integration with the prevailing applications. It is easy to learn and apply both Vue.js and Vue Native due to its simple functionality and clear documentation.

Better performance

Vue delivers better performance than other types of frameworks.

Conclusive thought

Vue delivers a good experience with Vue files. To enjoy better performance and truly native user interface, the appropriate choice will be a native app developed with Vue native script that provides the mobile app in an efficient way.

Bacancy technology possesses the Vue js development team to serve the modern tech-savvy client in the best possible manner. Here the dedicated team of developers believes in delivering vue js development services in an efficient and cost-effective manner.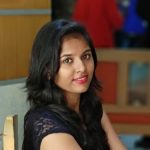 Mayuri Pansuriya is a full stack Software developer with in-depth knowledge and extensive experience in building APIs, micro-services and object-oriented programming. She enjoys following startups, writing about latest technology, business in general and many such points that evokes her interest in between. She loves to spend her free time exploring new cafes and uploading pictures on Instagram.