Last Updated on May 16, 2022
March 12, 2020
7
min read
It was my solo trip to Dubai. While travelling, I met two friends, one of them was a Data scientist, and the other was a machine learning enthusiast. They were discussing about how Machine Learning and Artificial Intelligence will have an impact on our everyday life and will revolutionize the future. As discussed in the previous blog, Machine Learning is for everyone, and without a doubt, it is.
One of them said Machine Learning creates an analytical model that can enable algorithms for learning with the available data whereas the other said it is the process of eliminating human errors wherever possible that allows the data to learn patterns and make the decision without the coder. It was a great experience talking about these topics, and endless possibilities came up while travelling. I wondered the future could be even smarter if we combine IoT with Machine Learning. So, I am writing this great piece of content, discussing the emerging possibilities that can be leveraged combining IoT and Machine Learning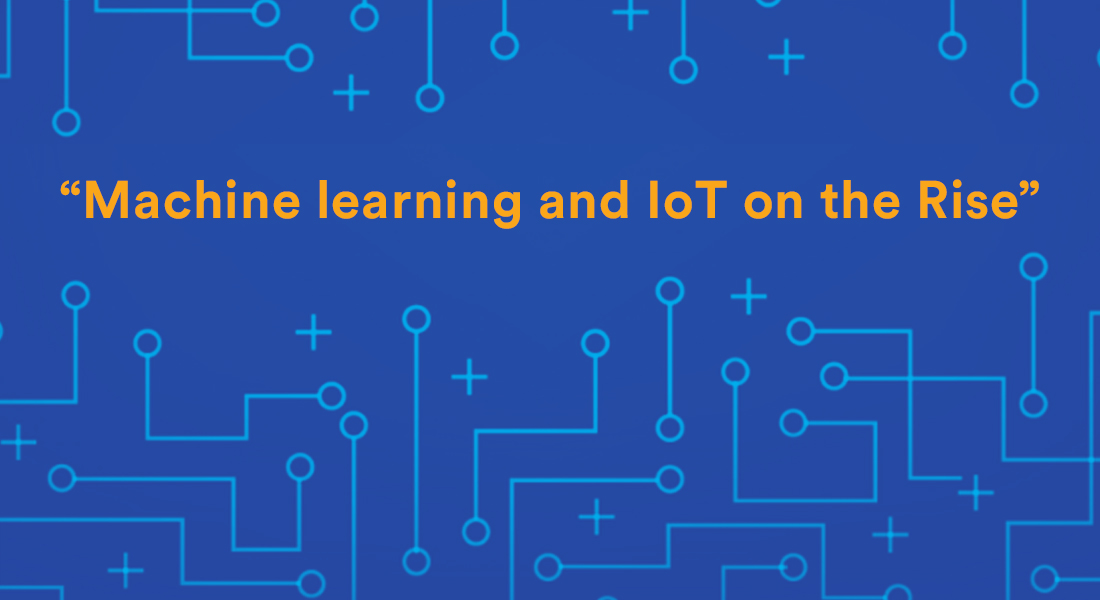 What is IoT and ML?
Kevin Ashton is the father of IoT( Internet of Things) that represents a system where the Internet is connected with the real world through pervasive sensors. IoT has limitless potential, orchestrate, and the capability to deploy.
The structure of IoT includes sensors through which one can talk to the cloud via some connectivity. The software processes this data to perform some tasks like automatically adjusting the device without the need of the user.
Gartner commanded The Internet of Things (IoT) is the network of physical objects that contain embedded technology to communicate and sense or interact with their internal states or the external environment.
Arthur Samuel is the inventor of Machine Learning who coined this term in 1959 while at IBM. Machine Learning is a part of Artificial Intelligence that is capable of improving from experience without being explicitly programmed. Developers can easily code complex programs directly without expanding models and visualizing the data.
As mentioned in the Gartner Glossary,
Advanced machine learning algorithms are composed of many technologies (such as deep learning, neural networks, and natural language processing), used in unsupervised and supervised learning, that operate guided by lessons from existing information.
Have a look at the global share of IoT and machine learning devices market size:
Internet of Things Market Size
Machine Learning Market Analysis
What Does Machine Learning in IoT Mean?
Machine learning has earned a considerable amount of popularity among industrial companies, and it is possible through the Internet of Things. Various companies adopt IoT as a significant area, whereas others have removed pilot projects to map the potential of IoT in large enterprises. Every IT firm is suddenly grabbing IoT platforms and consulting services for boosting the business.
There are millions of articles written about the amount of data you generate regularly. Machine learning and IoT are popular terms when Facebook shut down it's Artificial Intelligence wing and produced a whole new language from its bots.
But if you are thinking about gaining benefits through IoT, then it is not an easy task. Somehow there is a lack of concrete objectives, where new prerequisites are placed on both sellers and buyers by IoT. Thus businesses fail to determine where to implement an IoT strategy.
For instance, industrial firms generate large amounts of data daily; large scale companies fail to store and analyze data to enhance processing efficiency to achieve specific goals.
Every business uses the learning algorithm of ML, and if you are still not aware of it, then you must read blog an on machine learning for everyone: from hype to humanization to have in-depth knowledge about Machine Learning and its applications.
The intersection of #machine #learning and #IoT is creating a need for new ways of thinking about a host of issues. #TDWIUpside | https://t.co/X47igD4OgE pic.twitter.com/dUBN0bOlr7

— TDWI (@TDWI) November 5, 2019
IoT and Machine Learning Changing the Future
Embedded System and Application of Machine Learning in IoT – Top 3 Real-World Use-cases
1. Self-Driving Cars
Self-driving cars are driverless cars, also known as an Autonomous Vehicle. These cars are capable of moving safely without human input. The control system in the vehicles interprets sensory information to identify navigation paths and relevant signage.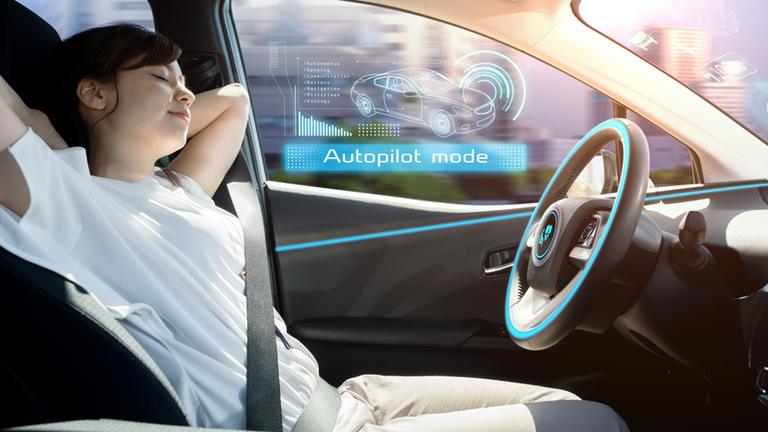 2. Robotic Vacuum Cleaners
Automated vacuum cleaners also called Robovac, which has excellent programming for floor cleaning systems. Robotic vacuums cleaners are beneficial compared to a regular cleaner machine as they vacuum on their own. Robovac can be placed anywhere; whether it's under the bed or desks as well as a typical vacuum cleaner requires large amounts of space.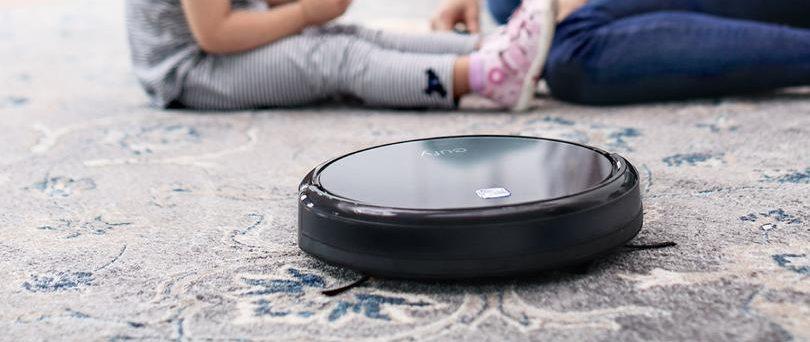 3. Smart Thermostat
The smart thermostat is used with home automation for controlling a home's air conditioner. You can control the temperature of your house using a schedule that contains features like sensors and WiFi connectivity through a smart thermostat. The HVAC system can even notify you if the air filter needs to be replaced.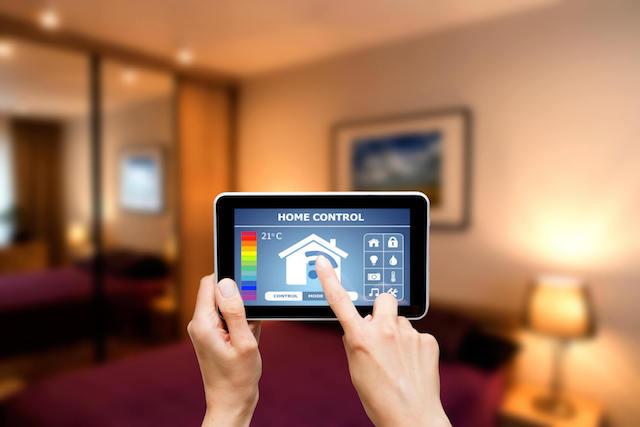 Given the rapid pace of research by Forbes, I expect Artificial Intelligence + Machine Learning = great customer experience to create new personalized media, such as music according to your preference. Imagine a future music service that doesn't just play existing songs you might like, but continually generates new songs just for you.
— Jan Kautz, Senior Director of Visual Computing and Machine Learning Research, NVIDIA
The Future of IoT is AI: Combining IoT and Machine Learning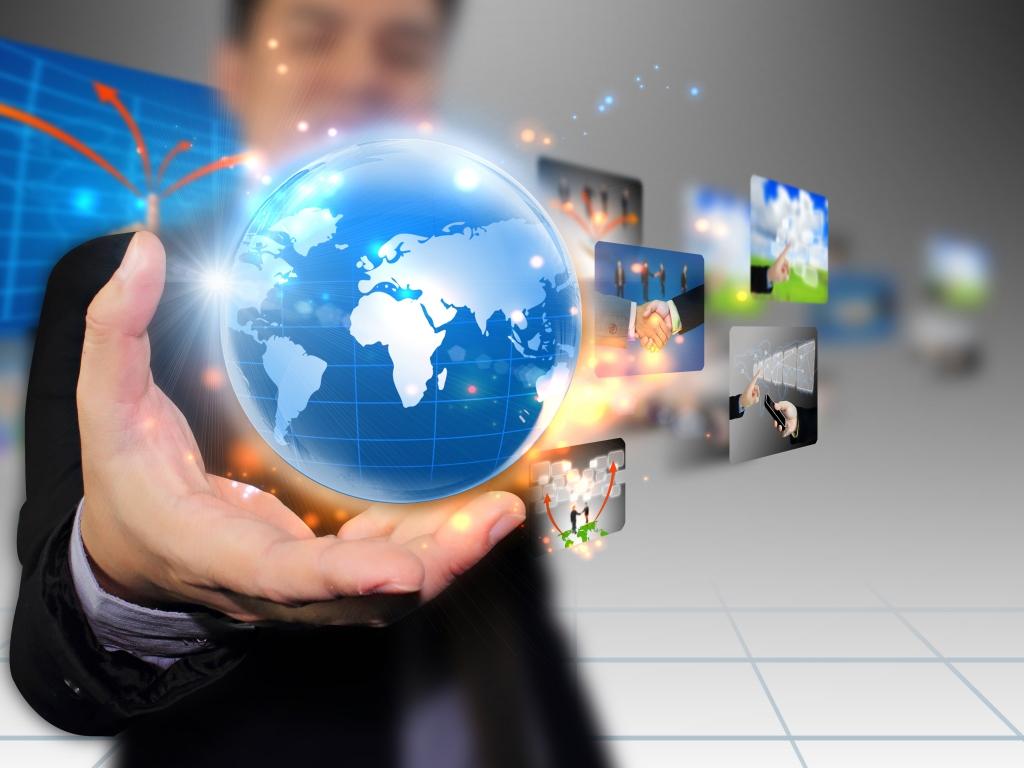 AI Offers Power to Unlock IoT Potential
Artificial intelligence plays a vital role in IoT applications in startups that combine the capabilities of machine learning-based analytics. Machine learning is an AI technology that has the potential to detect anomalies and redundant data generated by smart sensors.
Speed recognition and computer vision are the AI technologies that help to extract insight from data to require human review.
Operational Efficiency and Risk Management
AI enables better offerings to give a competitive edge in business performance. There are numerous applications connected with AI that are helping businesses to predict risk for quick response to manage cyber threats, financial loss.
Combining machine learning and IoT improve operational efficiency to predict equipment failure and operating conditions.
Enable New Services and Products
To build products and implement new services, it is essential to enhance artificial intelligence and machine learning. Natural language processing allows you to talk with machines rather than a human operator. The transportation system has cut downtime for its vehicles monitored by Navistar devices for more than 30%.
"AutoAI Offers you to Create Machine Learning Algorithms Easily and Quickly"
Have you Ever Wondered Which is Better IoT or Machine Learning?
The concept of IoT and machine learning is not new to this computing world. Machine learning uses various learning techniques on historical data to make decisions. Decision-making becomes easy if the quantity of historical data is substantial.
Bieler says that companies have a clear business goal in mind – predictive maintenance, as in the case of ThyssenKrupp and Rolls-Royce – before starting any such project.
Final Thought
More than millions of organizations have adopted one of the major cloud platform providers. Large firms like Amazon, Google, and IBM offer a wide range of services for collecting IoT information for data analytics.
According to Forrester's Bieler, before launching a project gather information as much information as you can from IoT data, it is crucial to check what your competition is up to. The machine learning models depend on having good-quality data, so it is hard for small businesses to compete with the key players. He gave Uber's example as an explanation: Uber has a massive amount of data compared to any start-up about passengers like popular routes and performance of a driver. They might send cars to specific areas where they assume there will be substantial demand four hours from now.
Build a smart solution, Combining IoT and Machine Learning.<.p>
We at Bacancy Technology helps all the potential marketers to identify the latest trends to estimate the potential market size. If you are looking for a development partner to implement IoT and ML in your existing business to accelerate business growth, then leverage our Artificial Intelligence and Machine Learning development services.
In case of doubt, feel free to get in touch with our experts at [email protected] to get a better understanding and identify what other possibilities could be explored, combining IoT and ML.