---
Hire Vue Storefront Developers On Hourly and Monthly Basis
Hire Vue Storefront developers and build custom Vue Storefronts for platforms like Magento, Shopify, WooCommerce, and many other eCommerce back-ends. We have top-of-the-line expertise in delivering custom PWA solutions to eCommerce clients around the world. Our Vue Storefront developers have in-depth knowledge and extensive experience in customizing optimized Vue Storefront solutions to enhance the site performance and offer an incredible shopping experience to your customers using headless commerce.
Save up to 40% on Development / Maintenance / Support Cost
Start 15 days risk-free trial
No Payment Required.
Is 15 days risk-free trial period completely free?
Yes, It's completely free. We allow this free time period to evaluate the code quality, communication, on-time delivery, Agile software development process, and more of the hired trial resource. If you get satisfactory work, then you can continue with the engagement, and if not, then you can right-away cancel it.
Why Vue Storefront For Your eCommerce?
Build mobile-first and lightning-fast storefronts leveraging our Vue Storefront PWA development services.
PWA Mobile Ready
Develop web as well as mobile apps in one go with PWA technology.
Headless Architecture and API-Focused
With the help of API, the back-end can be changed without making any changes in the front-end.
Open-Source Technology
It is a community-powered and open-source commerce solution.
Incredible Performance
Multiple features provide incredible performance to build front-ends faster based on a microservices architecture.
Easy-To-Use Platform
It's an easy-to-use platform that helps in building faster stores in less time.
Platform Agnostic
It is a back-end agnostic solution that pushes your project to production fast by ensuring its scalability and flexibility.
Our Vue Storefront Development Services
Empower your online store using our feature-rich Vue Storefront services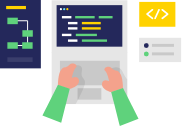 Vue Storefront PWA Development
Hire Vue Storefront developers to connect your standalone PWA Storefront with any eCommerce backend like Magento, Pimcore, Prestashop, or Shopware to enhance your reach to a broader audience.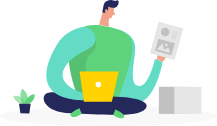 Vue Storefront Custom PWA Design
Get custom PWA design and solutions based on Vue Storefront from our experienced Vue Storefront developers. We are skilled at implementing and developing custom Vue Storefronts.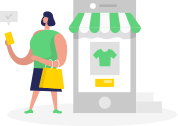 Vue Storefront with Magento, Shopify, Bigcommerce, Woocommerce
Our dedicated Vue JS experts have worked with clients around the world to integrate their Vue Storefront with popular eCommerce platforms like Magento, Shopify, Bigcommerce, and WooCommerce.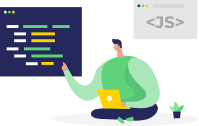 Vue Storefront API Development
Leverage our Vue Storefront expertise and manage all your front-ends in a single data source to easily implement the back-end for the front end pattern.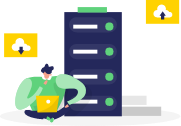 Migration To Vue Storefront
Want to migrate your existing eCommerce website into Vue Storefront? Get in touch with us and hire Vue Storefront developers to experience one-of-a-kind hassle-free development.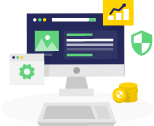 Vue Storefront Support And Maintenance
Get full support and maintenance services from a top-notch Vue Storefront development company, and we will make sure that your eCommerce store performs error-free all the time. Hire Vue Storefront Developer Within 48 Hours
Simple & Transparent Pricing | Fully Signed NDA | Code Security | Easy Exit Policy
We'll provide a fully signed NDA for your Project's confidentiality
5+ Years of Exp. Vue.js developers Developer 160 hours
Build a custom team of 5 skilled developers + 1 dedicated QA + 1 dedicated PM
Schedule A Developer Interview and Get 15 Days Risk-Free Trial
We ensure you're matched with the right talent resource based on your requirement.
We accelerate the release of digital product and guarantee your success
Experience With Vue Storefront Development Stacks
Leverage the leading eCommerce Javascript platform- Vue Storefront.io
Ecommerce Backends

Magento

Shopware

Commercetools

About You Cloud

Salesforce Commerce Cloud

Stylius

epi Surver

Spryker

Shopify

Woo Commerce

Headless CMS

Storyblok

Prismic

Contentful

Amlience

Contentstack

e-Spirit

Coremedia

Payments

Adyen

Stripe

Klarna

Braintree

Apple Pay

Paypal

Google Pay

Checkout.com

Any third-party service

Algolia

Constructor.io

Amazon Alexa

Google Assistant

Intercom

Custom
Vue.js Success Stories
Over the past 5 years, check out these awesome Vue js applications we have built for our valuable clients to solve real-life problems and help them overcome start-up challenges
Food
Domain
Hospitality Management
Core Technologies
Vue.js | GraphQL | Express.js
The requirement for this project was to develop solution to perform communication between guests, hotel staff and hotel administration, which could be deployed at various platforms, i.e from tablet, web, and mobile. The objective of such a system was for getting live feedback/status from clients and staff. So we had provided a team of 4 which included 1UI developer, 1 frontend developer, 1 backend developer,1 cloud developer and they were able to bring solutions to challenges such as Protection from DDos Attack, scaling of stateful architecture, an affirmative separation between UI and logic for maintenance point of view, etc. This solution has been working perfectly till date.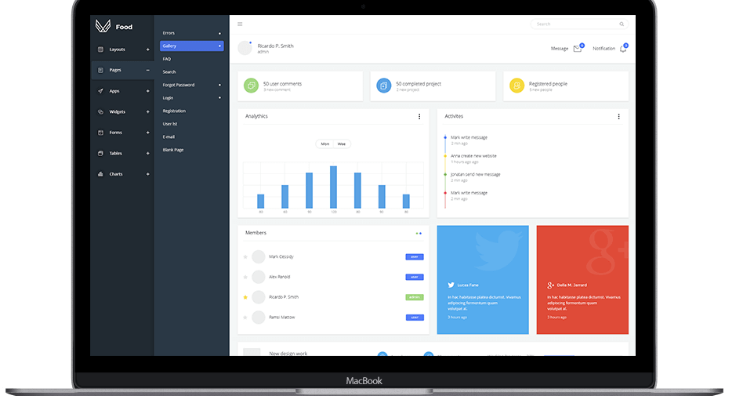 Why Choose Bacancy For Vue Storefront Development Services?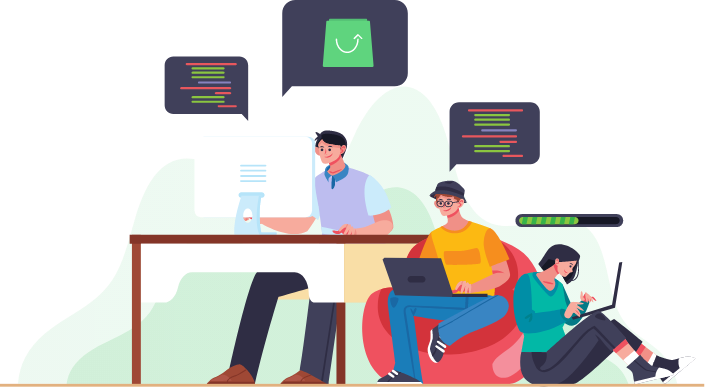 Agile methodology
Transparent pricing
In-house team of Vue Storefront PWA developers
Coding standards
Flexible hiring models
Strict NDA terms
Excellent Communication Skills
Work At Your Time Zone
What Does Make Vue Storefront a Preferred eCommerce Javascript Platform?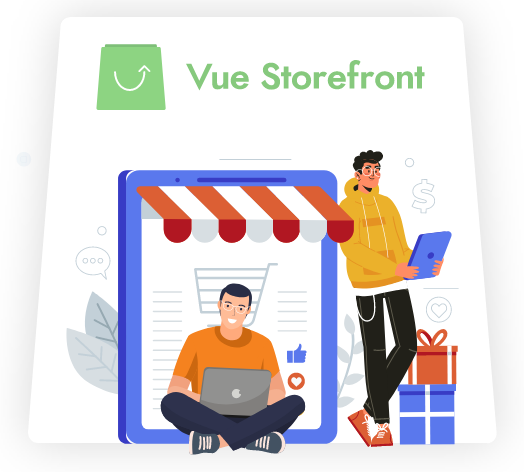 | | |
| --- | --- |
| Flexibility | Used for various purposes and platforms like Magento, Shopify, and BigCommerce |
| Speed | Helps in providing lightning speed capabilities to your eCommerce website |
| Extendability | Helps in creating stunning eCommerce applications with its extendibility |
| Enhanced HTML | Helps in enhancing HTML capabilities by using modern PWA capabilities |
| Massive ecosystem | Helps in using its massive ecosystem of developers, add-ons, and documentation |
| Data Binding | Helps in eliminating the manipulation of DOM for your eCommerce website |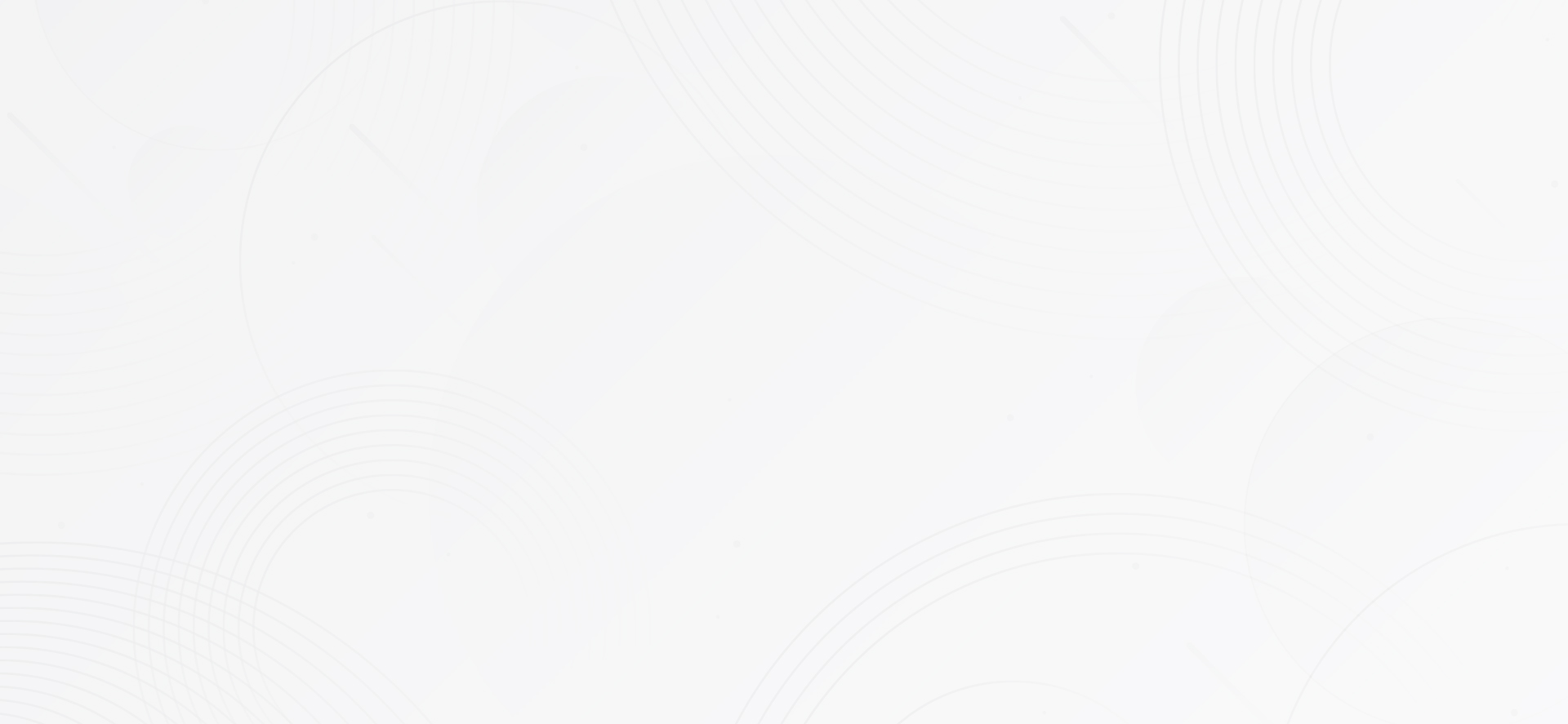 9 Years and Counting...
By establishing a vuejs development center, we offer our tailored engagement models cater to the unique needs by providing B2B and B2C Dedicated development support.
Our Development Center Strength
06
Certified Scrum Masters