Last Updated on June 22, 2023 | Written By: Paridhi Wadhwani
April 27, 2021
13
min read
Quick Summary: Irrespective of their strength, organizations are urging the Salesforce CRM platform for its undoubted potential and caliber. However, many are still under the dilemma of why, when, and how to use Salesforce. This blog is a narrative attempt to share the most helpful Salesforce tips and tricks when using the Salesforce CRM.
After reading the Salesforce consultant's advice, I hope you and your organization can leverage the benefits of the amazing platform that have been refrained by now. Do share your review on this style of writing and also how useful are the tips.
Thoughts Before the Event
I was attending this seminar at the town hall where we were supposed to be greeted by a famous and expert Salesforce Consultant who was visiting my town. Like my fellow mates in the audience, I was interested in learning how the CRM champ- Salesforce, can help my organization. Some of the notions in my mind were like:
⧪ Do I have to transfer my entire organization to Salesforce all at once?
⧪ Is Salesforce difficult to use for beginners?
⧪ How can I import and export data from Salesforce?
⧪ Can we integrate the Salesforce CRM with our ERP?
⧪ Which Salesforce tips and tricks can help me use the platform to its best?
⧪ Can I have multiple domains connected with the Salesforce CRM?

And so on…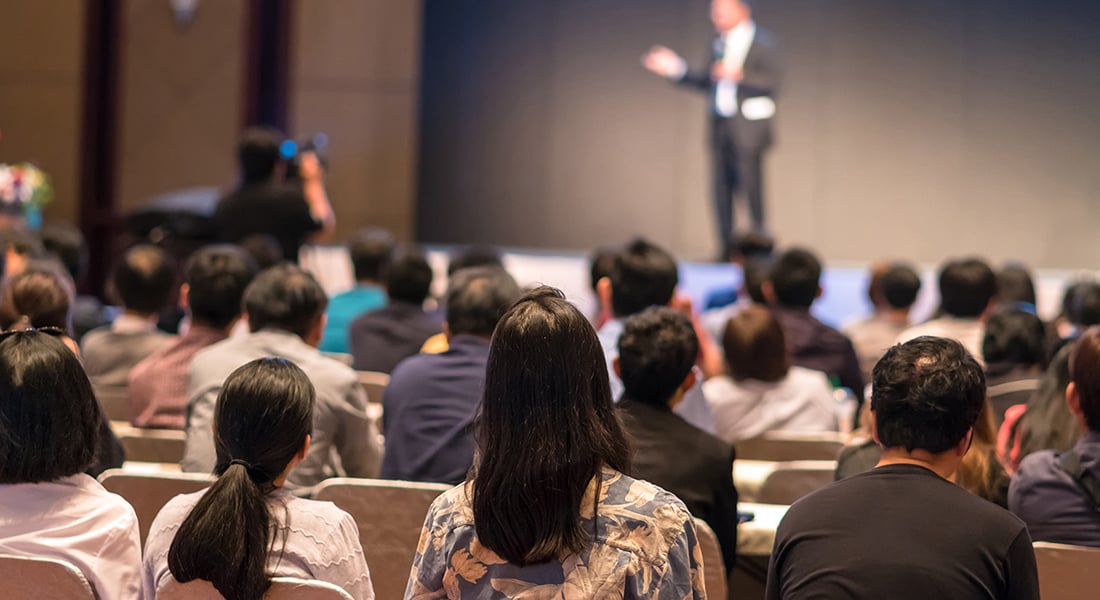 The audience got on a stir as soon as we heard the footsteps coming closer to the stage, and it was lit by applauding welcome. The speaker for the evening was Chad D. Spenser, one of the top Salesforce Consultants, who has stirred the market. There was the expected hooting in the crowd for the hero, and it took everyone a while to get back to their seats.
The host began with the welcome speech and introduced the guests and the special speaker- Chad Spenser, the best Salesforce Consultants. He ran with the events for the evening and handed over the mic to the master.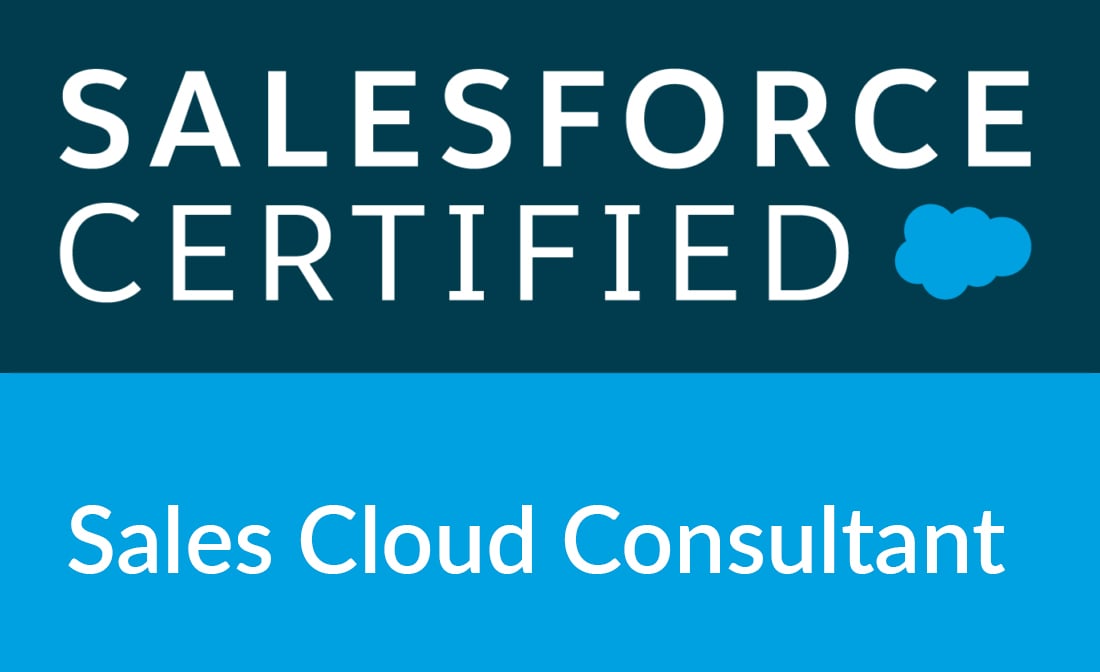 Chad thanked the audience for such an overwhelming welcome and quickly shifted to the topic for the seminar. He's smart that way; values everyone's time.
"I want to know how many of you are using Salesforce already."
Random hands were rising in the air, which made up the ratio of 50:50. We could make out that people using salesforce and those who aren't yet using it are curious about the popular CRM. They want to hear from the expert Salesforce Consultant about his insights and knowledge.
"Today, I am going to share the crux of my knowledge in the form of useful Salesforce tips and tricks when working with the CRM. I will first begin to address those who are still doubtful which CRM is right for their organization."
4 Salesforce Tips And Tricks when you have not yet decided on a CRM
Find out in Chad D. Spenser's words what do Salesforce consultants have to advise to the non-Salesforce CRM users. He shares Salesforce tips and tricks that will help you clear out your dilemmas using Salesforce or any other CRM platform, like Salesforce Vs HubSpot.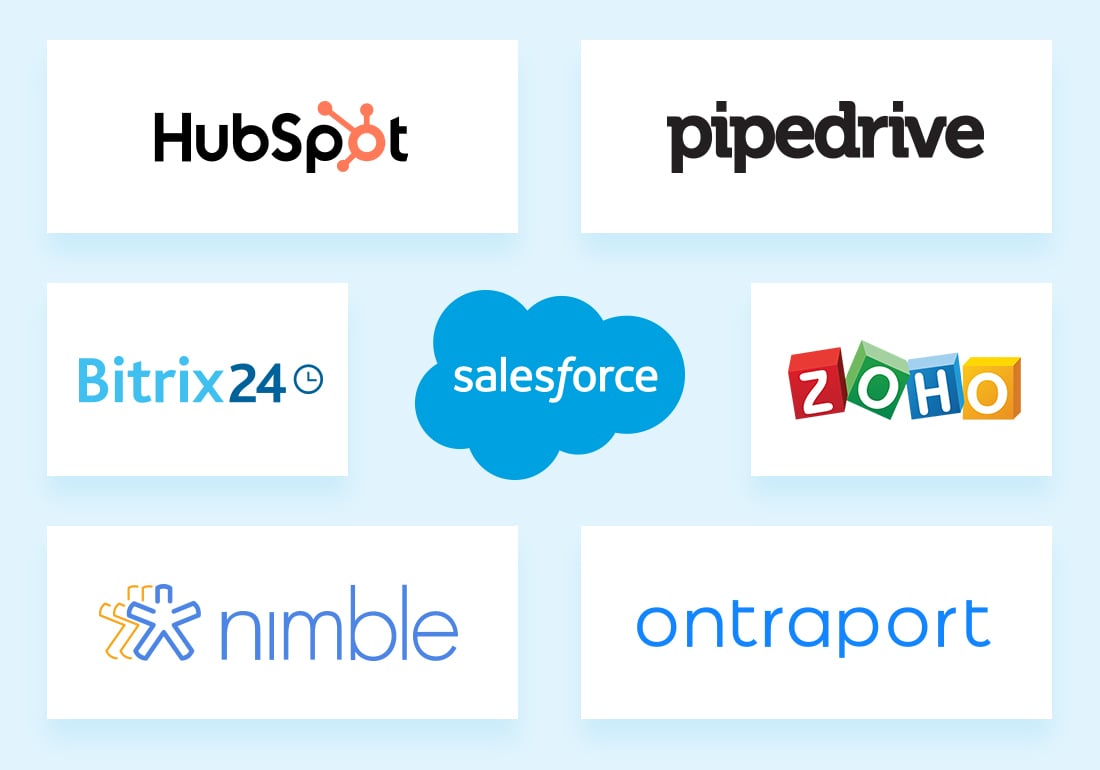 #Tip 1: Acknowledge the Power of Salesforce
Despite many CRM options available, I will suggest that Salesforce is the correct fit. This choice is because Salesforce can handle almost every aspect of your business, straight from generating leads to team collaboration and analytics. Apart from being out of the box, Salesforce enjoys an excellent and rich ecosystem.
The $389 billion Salesforce economy keeps growing as the organization offers wider opportunities and incentives via new programs that boost the developers and contributors to the market.
You can even build applications on the Salesforce platform with APEX code. Consequently, to manage the customer development requirements, Salesforce adopted Heroku support apart from customization. Any application built on Heroku completely incorporates your Salesforce instance to extend the strength of your Salesforce data within your organization.
#Tip 2: Consult before you buy
I often notice that organizations wait to reach out to Salesforce Consulting companies after buying Salesforce. They believe that there is generally no proper need to hire a Salesforce Consultant unless they are Salesforce users. However, the ideal time to interact with a Salesforce Consultant is correct before you spend thousands of dollars. Salesforce is a Software-as-a-Service, which means that you pay a monthly fee immediately once you buy it.
I'm not saying this because I am a certified Salesforce Consultant, but it is highly essential and recommended. I learned this when I become a salesforce consulting partner.
Moreover, I have seen organizations that over-purchase at the starting point, believing that they are all set to incorporate diverse aspects of Salesforce. This is why creating a priority list becomes crucial and needs to be done before purchasing it. Additionally, when you fail to map the data requirements and work processes against the Salesforce.com model, initializing the application is one of the most prominent mistakes organizations commit while implementing Salesforce. An ideal Salesforce Integration Consultant is aware of the abilities of Salesforce along with its products. Thus, it can assist businesses in fulfilling requirements related to those abilities.
Leveraging a Salesforce Expert before buying indicates that the business saves tons of subscription fees. Meanwhile, a Salesforce expert will tell you when to implement your data. When your data is ready, and your processes are mapped and the available prioritized list, you can evaluate the products you require and don't.
#Tip 3: Salesforce implementation practices
For a successful implementation, a few key elements that you need to follow an intense training plan, an executive champion, and a realistic timeline. Although Salesforce offers a brilliant training library, your team would never really wish to devote hours looking through the content to understand their job role. You would wish to reach the next frontier in your business and want standardized service from sales and CS(customer support) teams. However, this is the only way to make sure that your team gets quality and standardized training.
#Tip 4: Adapt to leverage analytics
One of the most significant assets that you can have is the data stored in your Salesforce. Plan to leverage that asset in unique and intriguing ways. Start considering analytics more than analysis of your sales numbers. With analytics tools, you can operate automation via your business.
Your overall store of data increases when your firm blossoms in Salesforce. Eventually, you can leverage that particular data for operating processes and making important decisions. Make sure you develop such applications that act according to the analysis outcomes to manage automation efforts. This automation level allows businesses to adapt and respond positively to all the market changes to thrive.
You might want to read: Significance of Salesforce Consulting Services for Attaining Business Goals
15 Advance Salesforce Tips And Tricks from Certified Consultant
Moving ahead, Chad is now addressing the other half of the audience who are already using the Salesforce platform to outgrow their organizations and want to learn more about it.
#Tip 5: Use browser extensions to ease out your task
When it comes to extensions, there are a plethora of Chrome extensions available for Salesforce. I will recommend you with 3 excellent and helpful SFDC chrome extensions among a wide range of extensions. These include,
❖ Salesforce Navigator: Salesforce Navigator assists you in getting any of the Salesforce pages effortlessly. By entering what you require to do, you can fix several minor bugs as well.
❖ Salesforce Inspector: The Salesforce Inspector inspects the data and metadata straightaway from the Salesforce UI. This is a brilliant extension that helps you add a metadata layout above the standard Salesforce UI thereby enhancing the overall productivity of the configuration, development, and integration of Salesforce.
❖ Salesforce Organizer: The Salesforce Organizer extension helps you to forget the username and password of your Salesforce.com and assist you in recognizing Salesforce.com tabs in the browser. With this extension, you can build your personal ORG's to manage special links, modify, and the ORG tab to instantly recognize the ORG source. You can even save your account details, including password, details, username, login URL, etc., that you use frequently.
#Tip 6: Make wise use of search
One excellent search tip that I will suggest to you is to try and put "AND" between the criteria you are looking for in records. For example, CompanyName AND London. A Salesforce customization services providing company like bacancy can help you with smart searches.
#Tip 7: Learn to use the prebuilt solutions
I will usually recommend you to check out the AppExchange. The Salesforce AppExchange is generally similar to the Google Play or App Store, but it works for your Salesforce Org. These apps will not only improve your usability but enhance your sales as well. Alongside, it saves a considerable amount of time. However, you can always download free apps or go for the paid ones.
#Tip 8: Learn Salesforce the right way
If you are a beginner and new to the world of Salesforce, I will suggest you use Salesforce Trailhead. It is a learning platform for Salesforce. You can get an excellent grip over Salesforce along with all the functionality of distinct clouds. Furthermore, you can get access as well as try out the latest features of it. What else can be better than earning your badge? A salesforce marketing cloud consultant is the right person who can ease out your process.
#Tip 9: Manage accounts well in Sales Console
Recently, I found the Sales Console exceptional. Using a Sales Console is a better and efficient method to work on your opportunities, thereby managing contacts or accounts. Giving you a split view, Sales Console helps users to work and update their information rapidly. You can tab between possibilities from the same UI with the subtab on Opportunities. I believe that Sales Console is the perfect merit of utilizing Salesforce Lightning.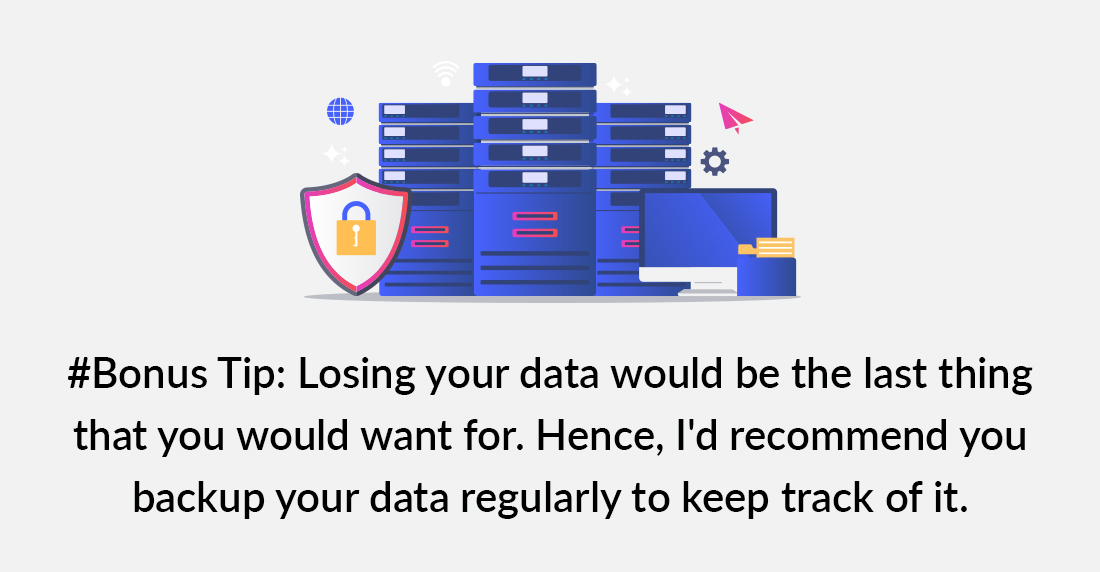 #Tip 10: Seek out support appropriately
Support Tickets help you save tons of time and mails in the near future. When you are looking for support, make sure you always offer the steps to replicate a problem along with a proper screenshot. With support, you can even get an answer/ solution instead of mere questions.
#Tip 11: Try out the Salesforce search in google chrome
I will advise you to get ahead with this by right-clicking on the search bar and choosing 'save as search engine.' Additionally, you can even attach a keyword for your search. For example, SF. Hence, you can search Salesforce easily by entering 'SF userX' in your Chrome Search box.
#Tip 12: Go through Salesforce releases beforehand
Studying the Salesforce Releases ahead of time is what I will suggest you do. It helps you to analyze what comes next with the box. With 3 huge updates each year, studying the releases will be highly advantageous because you will already be aware of the upcoming features with each release. Furthermore, the CRM will also update you with the possible impacts caused in your current system that comes with the updates. Oh yes, this will even save loads of your time in the future.
#Tip 13: Build List Views and Email Templates at the beginning
This tip is essential. When you create list views and email templates, it helps reduce the workload, but it elevates productivity as well. Furthermore, who doesn't want to save time? This is another reason why I will suggest this to you. Creating lists will help you save enormous time. Usually, list views are particular. Thus, each user has a variety of list views that suits their work. Speaking about email templates, you can improve the interaction rate in emails. One excellent advantage is that email templates can be shared effortlessly with co-workers, thereby helping them learn and collaborate effectively.
#Tip 14: Customize permissions
While you develop new functionality for particular users, make sure you make use of custom permissions. You will be dicey regarding the functionality if it would be ideal for specific users, but you still need to add custom permission. Once you add custom permission, ensure that this is how you will control access to your function.
#Tip 15: Enable field tracking by using history
Here, make sure you allow the field history on all the objects used by you and the tracking updates to significant fields and code updated fields. The working function here is simple. If the records have been updated through code and you successfully track the code's fields, you will achieve helpful information in the field history. Most of you don't enable the field history, which leads to zero field tracking. Hence, I'd recommend you allow the field history to grab valuable information.
#Tip 16: Engage with the community and participate
By getting involved, you appreciate the opportunity of unmasking to the Sales Community. Wish to get certified? Participate in Salesforce Community and join the local user groups. You can attend any of the Salesforce events according to your wishes, such as Dream force(San Francisco) and Salesforce World Tour. You can check for the date and time of the tour in your city. Why I would recommend you to get involved is because these events are excellent and incredibly important. They provide a brilliant experience.
To be more precise, events are an excellent place to network with partners, customers, and Salesforce employees. Moreover, you will also get aware of the latest features on the platform and earn badges in several campgrounds.
#Tip 17: Expand your data validations
Many organizations face data quality issues when a massive number of people use Salesforce within the company for various processes. Frankly, many companies attach validation rules in Salesforce to enhance the data quality, thereby ensuring that the users enter data accurately in the right place and time. However, when you add these validations, I will suggest enforcing the data quality that goes forward. Make sure you don't add this rule on each of the existing data present in the system until someone wishes to fix the historical data. While you add the validation on data, you can block several processes from updating and causing errors.
#Tip 18: Leverage your Admin permissions
Being an Admin, make sure you don't forget the 'login as' feature. The function of this feature is as simple as that. It enables you to log in as a user in the system. For instance, suppose you are the admin, and you own a 'Sales User' in the system undergoing an issue. At most times, you will be unable to present the issue because you will have maximum system permissions available to you. When you log in as a user, you start seeing things from their point of view by using Salesforce with their permissions. This is an excellent tip to resolve the issues faced by your end-users.
#Tip 19: Migrate your Salesforce data to and fro from your CRM platform
At times, we must transfer data from a specific Salesforce environment to another one or from one particular system into Salesforce. However, there arises the issue when data is linked with one another. For instance, you know that the contacts will be connected to the accounts, and as it is transferred into Salesforce, you need to keep that relationship. The problem is that every single contact is connected to a particular account that uses an ID or unique reference from the system source. Consequently, when the accounts are pushed to Salesforce, each of them achieves a new and unique ID.
By taking the list of inserted accounts with the unique new IDs and using vlookup in excel, you can map the new ID to every contact. However, this will require a lot of time and energy, especially when there are tons of distinct data that need to be migrated.
Thus, another easy way is to attach a temporary field known as the "Old ID" in Salesforce. This becomes an external ID that will push the new and unique reference from the previous system. Consequently, you can then utilize this external ID field, ensuring that every contact is connected to an accurate account. Once you finish migrating data, you can remove the field.
With this last Salesforce tip, Chad ended the seminar. The audience was roaring because they have now understood the value of salesforce consulting firms.
The Final Salesforce Consulting Tip
After reading the vital information on Salesforce tips and tricks, I'm sure you have cleared varied insights of your mind. Empower your organization goals with a robust CRM platform- Salesforce that has the potential to reach out to your market.
If you are also eager for having successful Salesforce consulting services, then you should learn how to become a Salesforce partner. We have some of the elite minds that are certified Salesforce consultants and can elevate your organization to the next level. Salesforce implementation consulting, Salesforce improvement consulting, and Salesforce migration consulting are the offerings that you can choose from depending on your organization's needs.
Salesforce FAQs
Why do companies choose Salesforce?


With a rich and robust experience of 20 years, Salesforce CRM offers secure, scalable, customizable services to over 150000 customers. These splendid qualities make Salesforce the best choice for companies.

How much do Salesforce consultants charge?

After reading this blog, I'm sure you might understand the value of a Salesforce Consultant, and that there can't be a direct answer to this question. The consultants' service can vary from being a freelance service to the right Salesforce consulting partner, and a Salesforce architect.

Which famous companies use Salesforce CRM?

Loreal, Pizza Hut, Phillips, Western union, GE, etc. are some of the big brands that are certified Salesforce partners by using the Salesforce platform for their organization.