March 31, 2021
11
min read
Last Updated on April 29, 2021
Quick Summary: This blog encloses a comparative guide between the two most popular and trending customer relationship management CRM software- Salesforce Vs HubSpot. I've considered the comparison factors like their user interface, tools for lead generation & management, sales pipes management, product support and training, integration, AI/ML, their licensing costs, business model, and customer reviews.
Go ahead and enjoy the blog, as it explains the features in its descriptive manner.
Table Of Index
2. Salesforce Vs HubSpot CRM Comparison
Evolution
Sales Pipeline Management
Salesforce Vs HubSpot: User Interface
Product Support & Training
Lead Generation & Management
Integration
Machine Learning & AI
Salesforce Vs HubSpot: Marketing & CRM
Business Model
Licensing Cost/ Pricing
User Ratings
Prologue
Looking to invest in a CRM for your business? I'm sure there's nothing else on your mind but Salesforce. However, I'd suggest considering your pool of choices before you go for it. Well, I'll correct myself on the previous statement. You don't have a pool of options in the case of CRM, and there's this only tough competition to Salesforce by Hubspot.
This discourse will compare the two most famous and influential customer relationship management software- Salesforce vs HubSpot. Emphasize the factor that selecting the CRM for your company entirely depends on your company size, team structure, available budget, talented employees, and other factors.
Most large-scale organizations believe that Salesforce is the best CRM globally, whereas several small and medium-sized businesses firmly agree that Hubspot is superior. The battleground HubSpot CRM vs SalesForce CRM is fierce! We have analyzed both these platforms for individual factors that matter to an enterprise's marketing and sales channel.
Salesforce Vs HubSpot CRM Comparison
We have considered the most prominent factors to lead this discourse comparing HubSpot vs SalesForce CRM.
Evolution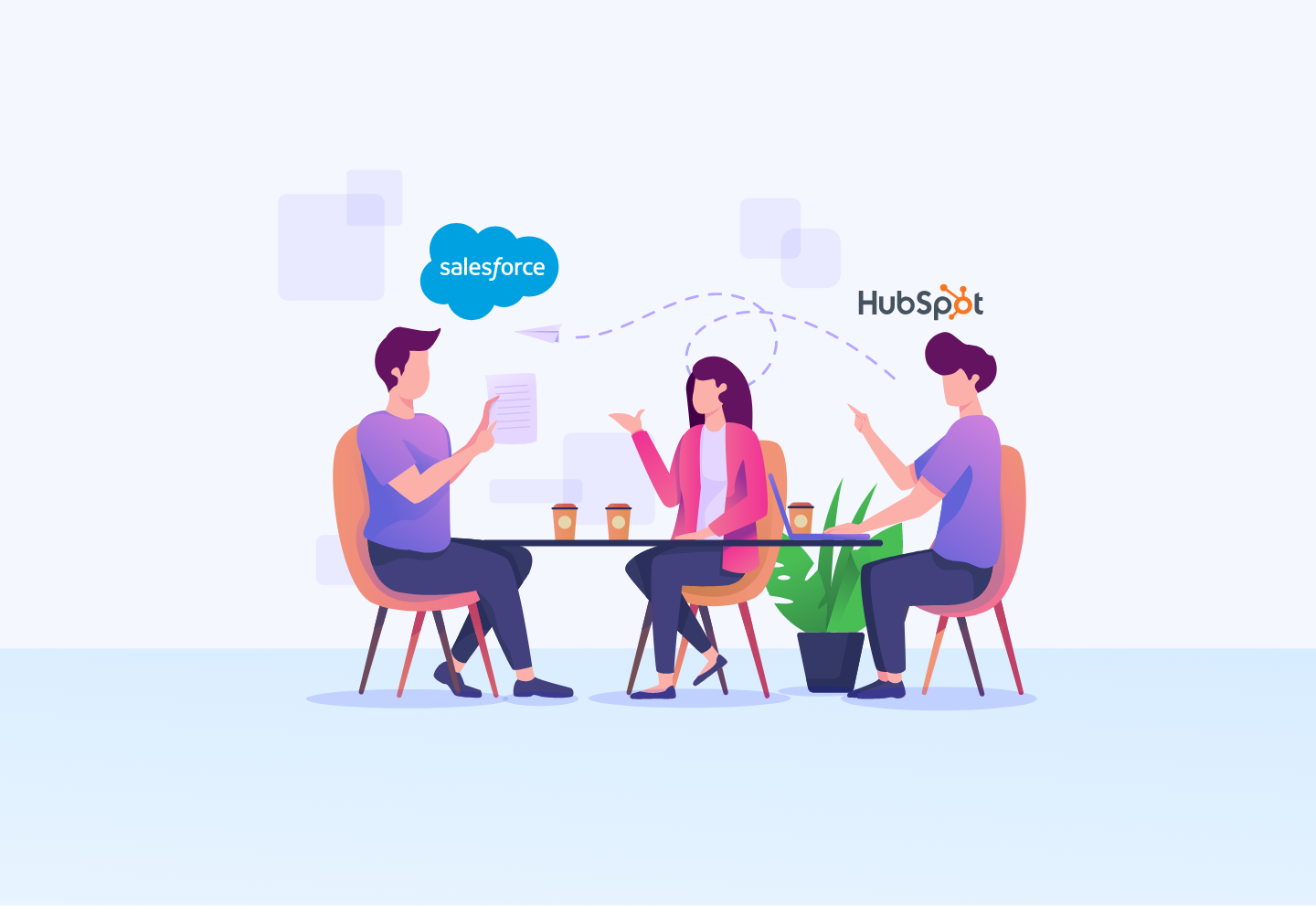 SalesForce
Found by Marc Benioff & partners in 1999, today, SalesForce has reached an unbelievable value of $146.2 billion. Salesforce headquarter in San Francisco is one of the sky-scrappers of the state.
The idea of SalesForce was to avail of web-based software accessible by all for the entire day with customizations. Initially, businesses were skeptical because of its high cost and online software delivery. Yet eventually, SalesForce proliferated to several companies onboard.
In 2009 SalesForce was making an annual revenue of $1 billion, and within few years, it acquired the email service provider ExactTarget. By 2018, SalesForce enlisted itself on Forbes magazine #1 in the top 100 companies to work with list. Consecutively 8 years in a row, the CRM company has retained its name on #1 in the same elite list.
As per the P&S Intelligence Market Research report, by 2030, the company revenue is expected to reach $55,307 million in a decade.
HubSpot
Another fantastic example that stands out for the new genre- inbound marketing is HubSpot. In 2006, Brian Halligan and Dharmesh Shah found HubSpot in Massachuttes. HubSpot began evolving as a wholesome marketing platform by providing sales automation, web analytics, email marketing, support, and web content management. Its inbound marketing efforts were incredible.
In 2014, the company went public and raised $125 million, and by now, in 2021, it reports a revenue of $1 billion.
Sales Pipeline Management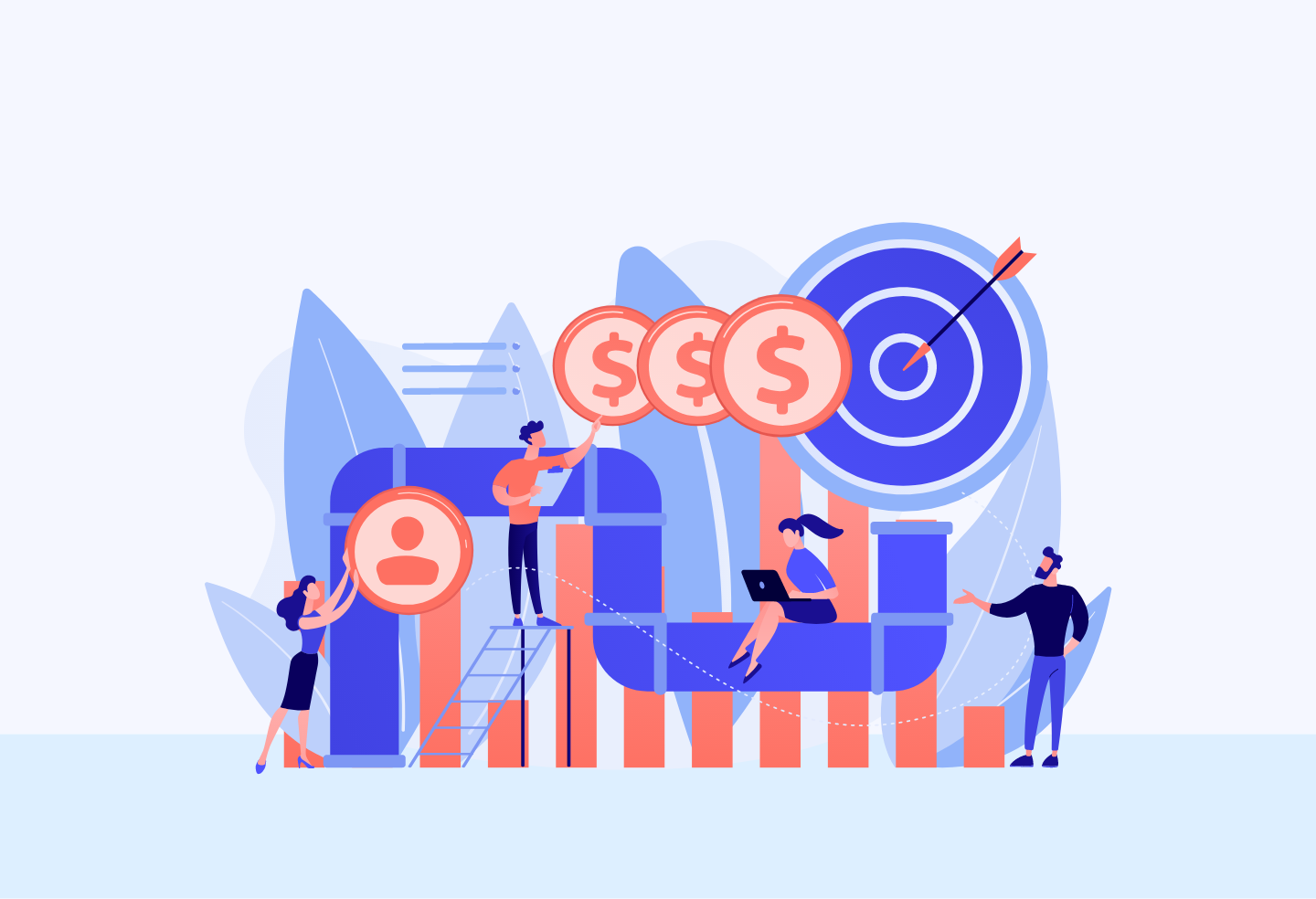 SalesForce Pipeline Management
Salesforce is hugely used in almost every conceivable industry. It offers a range of granular Salesforce customization services options for matching pipeline stages with real-life sales stages. In this platform, users can pin documents in several steps and set automated tasks for running as soon as prospects reach several stages and accommodate inventory and accounting capabilities.
HubSpot Pipeline
The pipeline management of HubSpot is one of the notable downsides of it. It is hugely less customizable when compared to Salesforce. It is more of a myopic focus on the B2B market where it is predictive rigid. The 7 sequential stages for sales management in HubSpot are appointment, qualified, presentation scheduled, decision-maker brought in, contract sent, and closed lost/won. While users are allowed to edit and add more to these stages, each organization is generally permitted with a single pipeline.
| | | |
| --- | --- | --- |
| Sales Pipeline Management | Salesforce ✔️ | HubSpot ❌ |
Salesforce Vs HubSpot: User Interface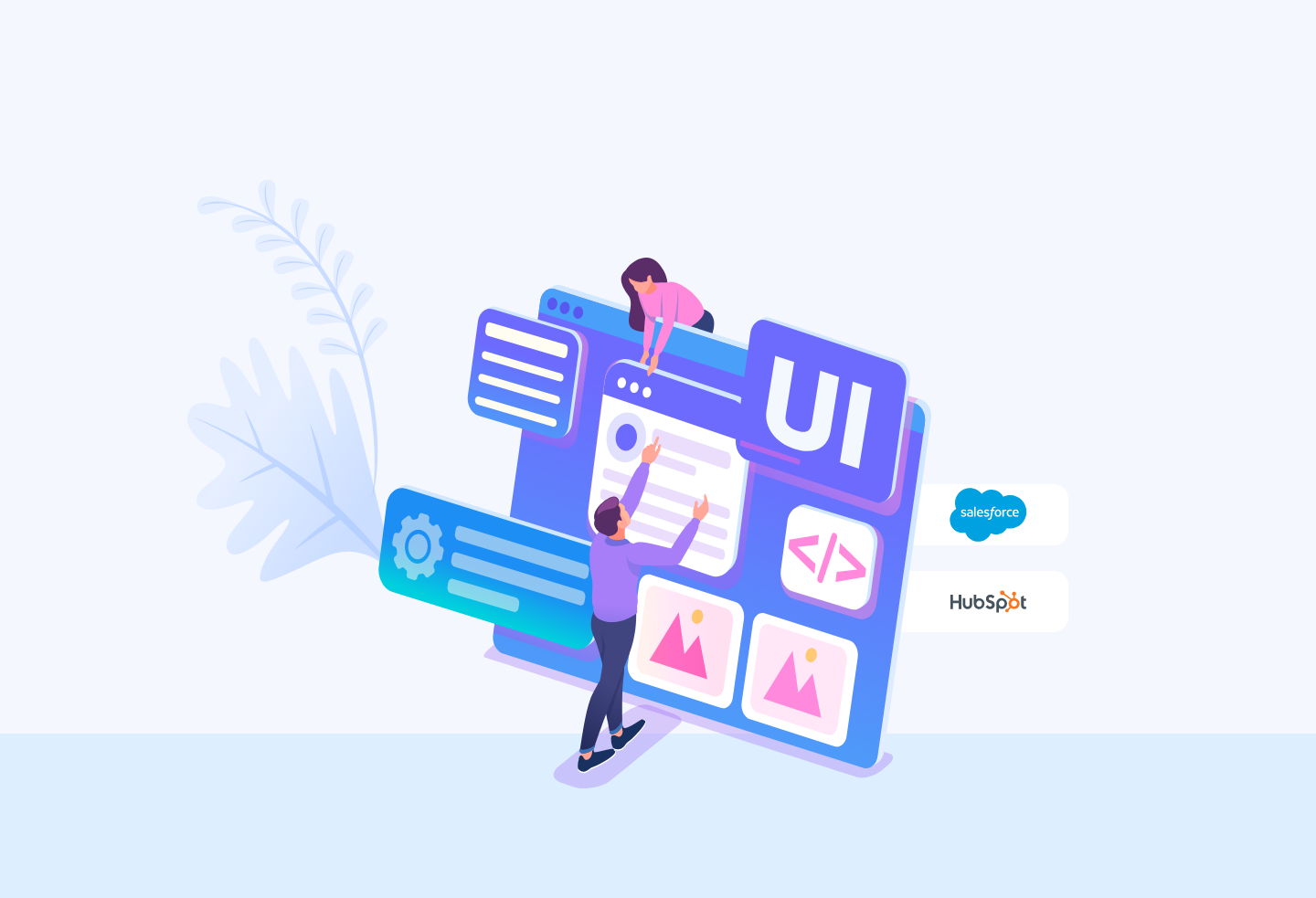 SalesForce
Salesforce focuses on serviceability over the user interface. However, in 2016, it muzzled all the shouts by launching its Lightning Interface. In the Salesforce classic to lightning transformation, you get the option of immense customization options for managing the user interface of your SalesForce account. Ultimately, it is adroit and intuitive. If you are looking ahead towards building your Salesforce app development services, then our creative minds will amaze you with their excellent knowledge of UI and UX.
HubSpot
HubSpot has an innate and simplistic user interface proffering easy navigation, landing pages, email marketing, and standardized report metrics. The users who are new to CRM and CMS software find HubSpot UI viable.
| | | |
| --- | --- | --- |
| User Interface | Salesforce ❌ | HubSpot ✔️ |
Product Support & Training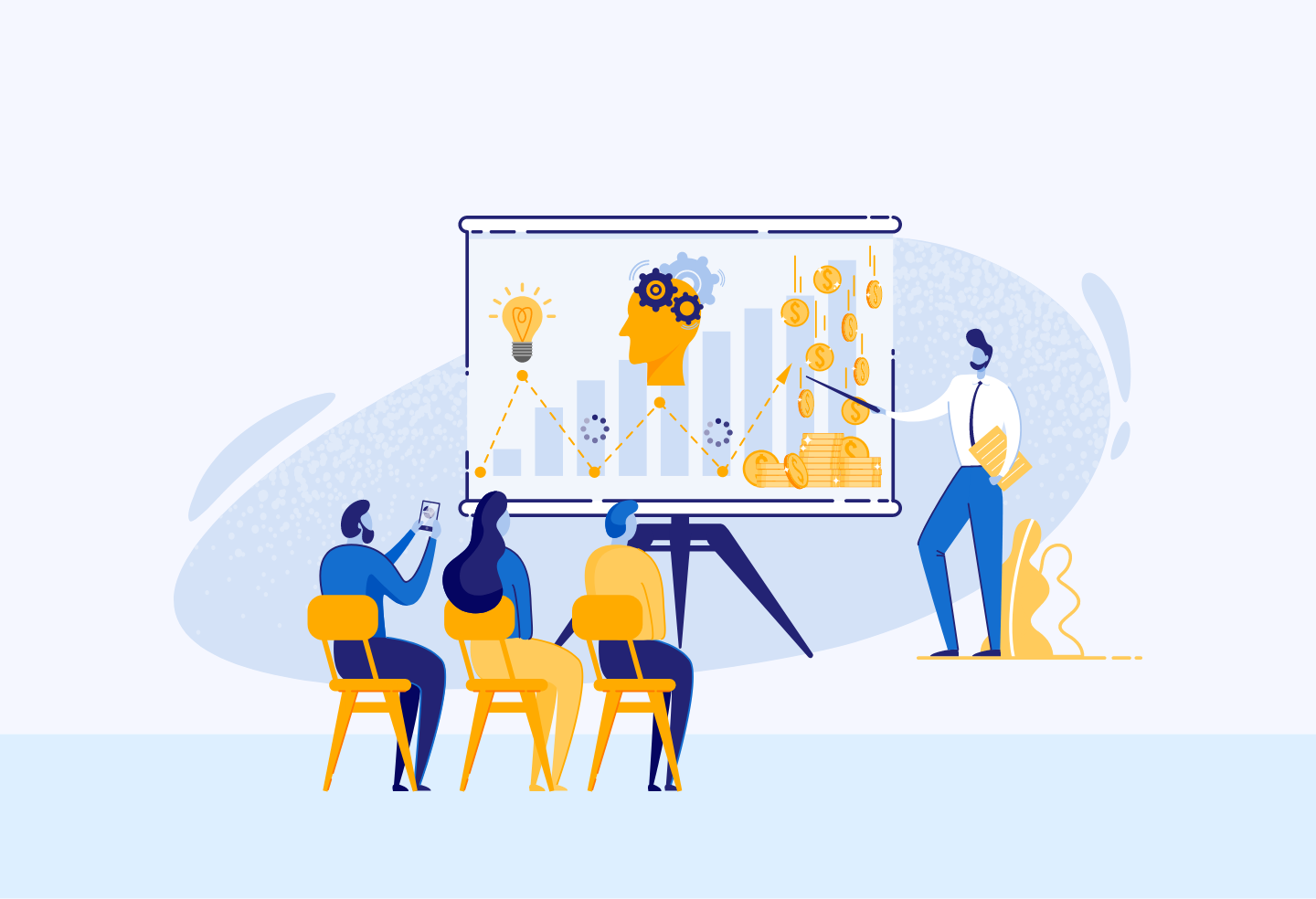 SalesForce Help and Support
At this point, Salesforce's support process is a bit difficult to access. However, the quality of support that is provided is phenomenal. The standard license involves a guaranteed response within 2day for support tickets and gives the customers support and access to its forum. Users who can pay more can receive 24*7 phone support, one hour response time, and an account manager in case they have any critical issues.
With this huge and passionate user base, Salesforce offers training and certifications as well.
HubSpot Help and Support
HubSpot has gained colossal praise and appreciation for the stability, quality, and excellent customer support and service. An elementary HubSpot license gives you access to helpdesk support. However, all users, including those who are on free versions, can utilize a dedicated support channel that offers a guaranteed response immediately within 24 hours. At extra cost, several services like customer success, technical support, and premium support are provided.
| | | |
| --- | --- | --- |
| Product Support & Training | Salesforce ✔️ | HubSpot ❌ |
Lead Generation & Management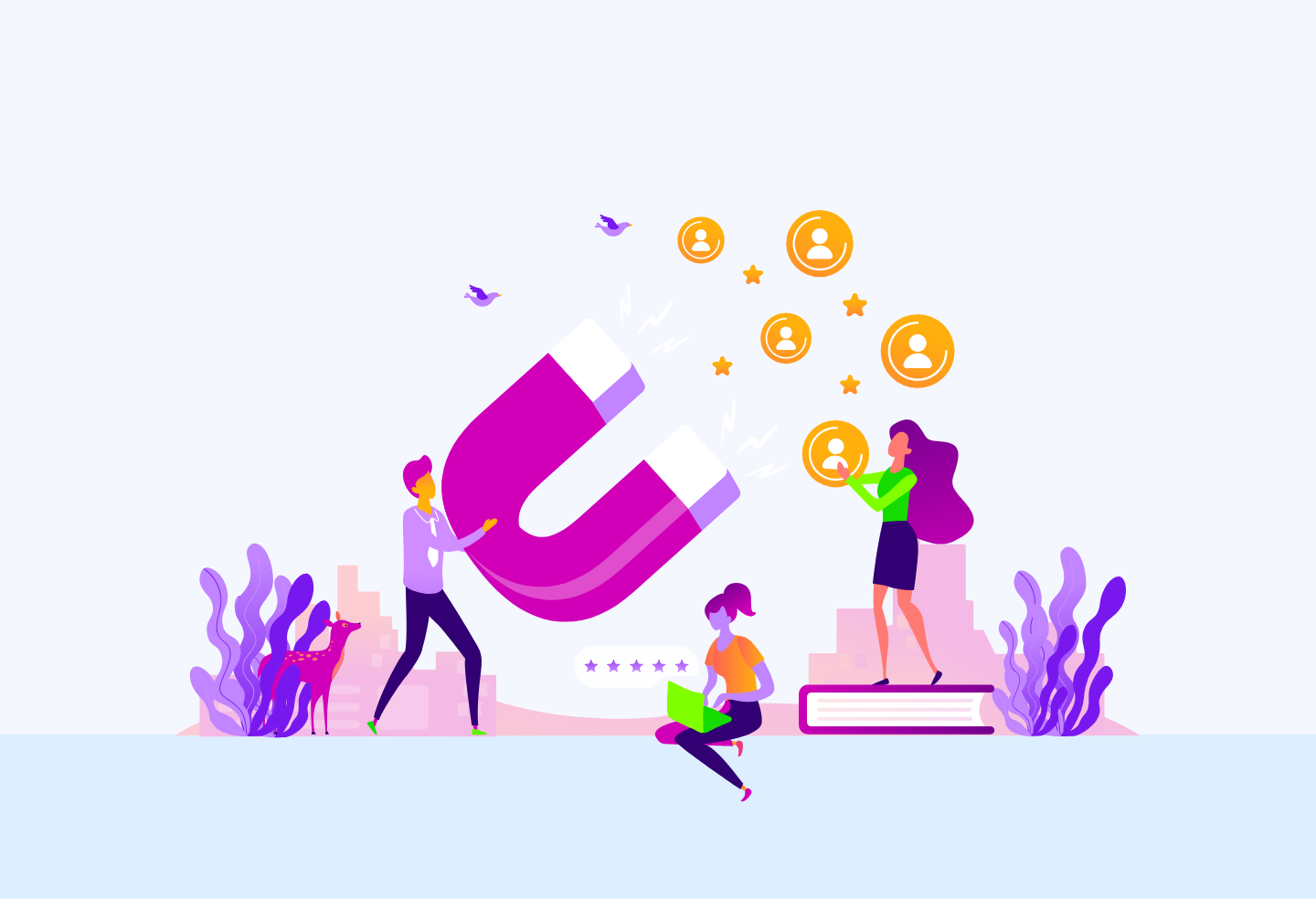 Lead Generation in SalesForce
SalesForce users need to rely on third-party integrations for lead management. It offers automatic email firing and imports contact information from the form data. When synchronization is done, then users find it effortless to manage leads.
Lead Generation in HubSpot
In terms of lead management, HubSpot is an excellent performer. As the hub-and-spoke model of Salesforce needs third-party integrations for performing much more than the CRM. Performing excellent in offering aids, HubSpot offers a closed-loop analytics platform for helping the users to track leads straight from capture to conversion. Equipped with email marketing capacities, HubSpot assists marketers in nurturing lukewarm leads till the time they are not ready to convert.
| | | |
| --- | --- | --- |
| Lead Generation & Management | Salesforce ❌ | HubSpot ✔️ |
Integration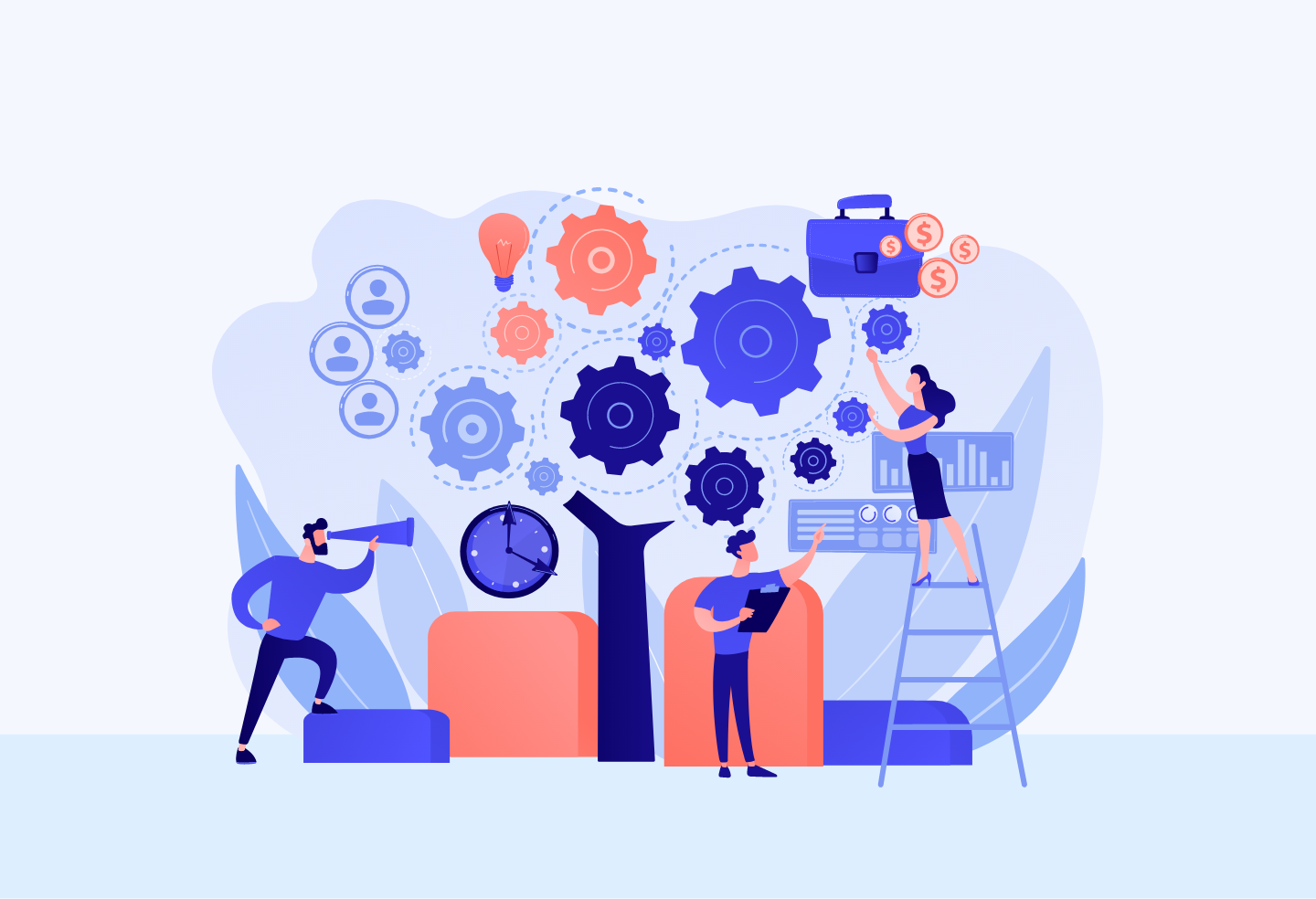 SalesForce Integration Service
Being the central spot of your marketing and sales operations, Salesforce integration with 3rd party software provides excellent, strong, and robust efficiencies and functionalities. By far, Salesforce is leading in this category while teaming with a cast array of several popular productivity applications. With this, Salesforce has over 3400 apps and integrations that are available. Not to forget that HubSpot SalesForce Integration is altogether another matter of interest. You can even opt for Salesforce migration services.
HubSpot Integration Service
Since the beginning, HubSpot has lagged a lot in terms of the quality of integrations and their volume. However, in recent years, HubSpot now boasts around 500 apps and integrations. Comparing Salesforce vs HubSpot, HubSpot's integrations are of low quality and do not provide a seamless quality seen in Salesforce. While Salesforce provides a vast range of functionality, HubSpot offers limited functionality. The range of applications and integrations that are present in HubSpot is more inclined towards marketing and sales.
| | | |
| --- | --- | --- |
| Integration | Salesforce ✔️ | HubSpot ❌ |
Machine Learning & AI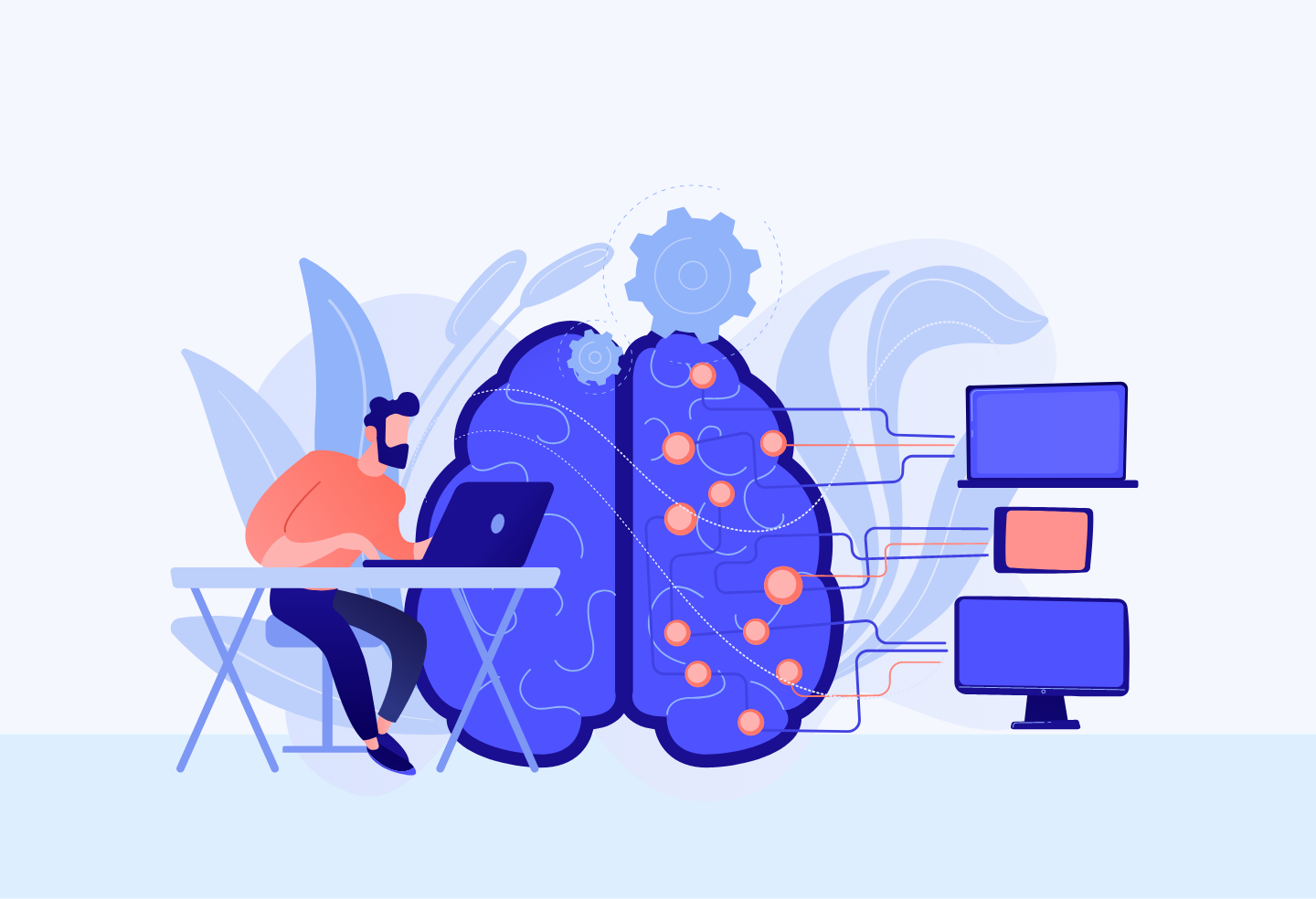 SalesForce Artificial Intelligence Platform Services
Being an early adopter in terms of AI, Salesforce is the first to implement this technology into CRM. The core AI mechanics that it provides are,
The lead opportunity scoring that boosts sales by guiding the users to predict the prospect of customers.
The case classification of Einstein aids in enhancing case accuracy and elevate the data entry into case fields.
AI-driven ads use the past purchasing data of the customer. This way, all the products displayed to the visitors are customized.
Recommendations that help to boost the conversion rates of email marketing.
HubSpot Artificial Intelligence
Although HubSpot came later to this game, it has developed a restricted range or handy AI functionality. This includes,
Automatic data cleansing feature that uses AI for helping users to clean up customer data.
Automatic transcription and call recording feature to help the sales team review calls for future reference.
Adaptive Testing works similarly to A/B testing.
Useful functionality, especially for SEO content audits, helps users scan their site and obtain recommended content topics.
| | | |
| --- | --- | --- |
| Machine Learning/AI | Salesforce ✔️ | HubSpot ✔️ |
Salesforce Vs HubSpot: Marketing & CRM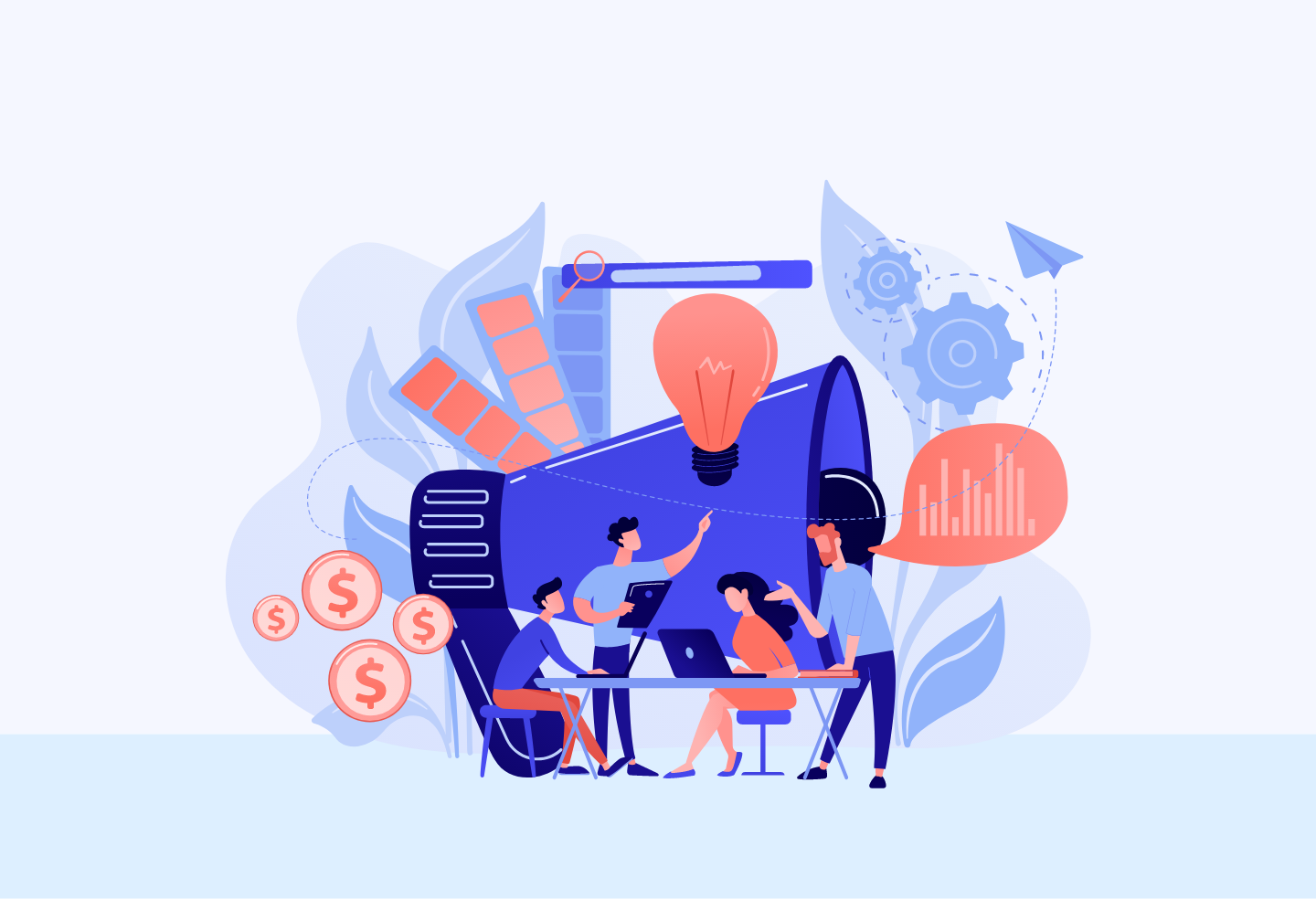 SalesForce
Salesforce allows account management and contact management, thereby helping the sales organizations record all the conversations and contact details in its central hub for future references or collaborations. Salesforce's utility expands to lead goals, project management, revenue, etc., by providing several more strong and personalized analytics present in CRM. Salesforce is highly robust for highly sophisticated companies. Offering phenomenal benefits for mature sales organizations and marketing, Salesforce provides a brilliant core CRM experience. Furthermore, it offers seamless integrations with the most popular productivity applications, marketing, and overall sales.
HubSpot
Comparatively, HubSpot provides a more stripped-down experience. Besides the interface that cannot be customized, several functions of HubSpot lack advanced features and are simply templatized. Additionally, the volume of HubSpot's integrations, along with poor quality, makes it ill-suited to act better with the already present MarTech stack. To sum up, HubSpot is better for firms that do not depend on a pool of sales or marketing tools or utilize such tools that have the chances to perform better when integrated into HubSpot.
| | | |
| --- | --- | --- |
| Marketing & CRM | Salesforce ✔️ | HubSpot ✔️ |
Business Model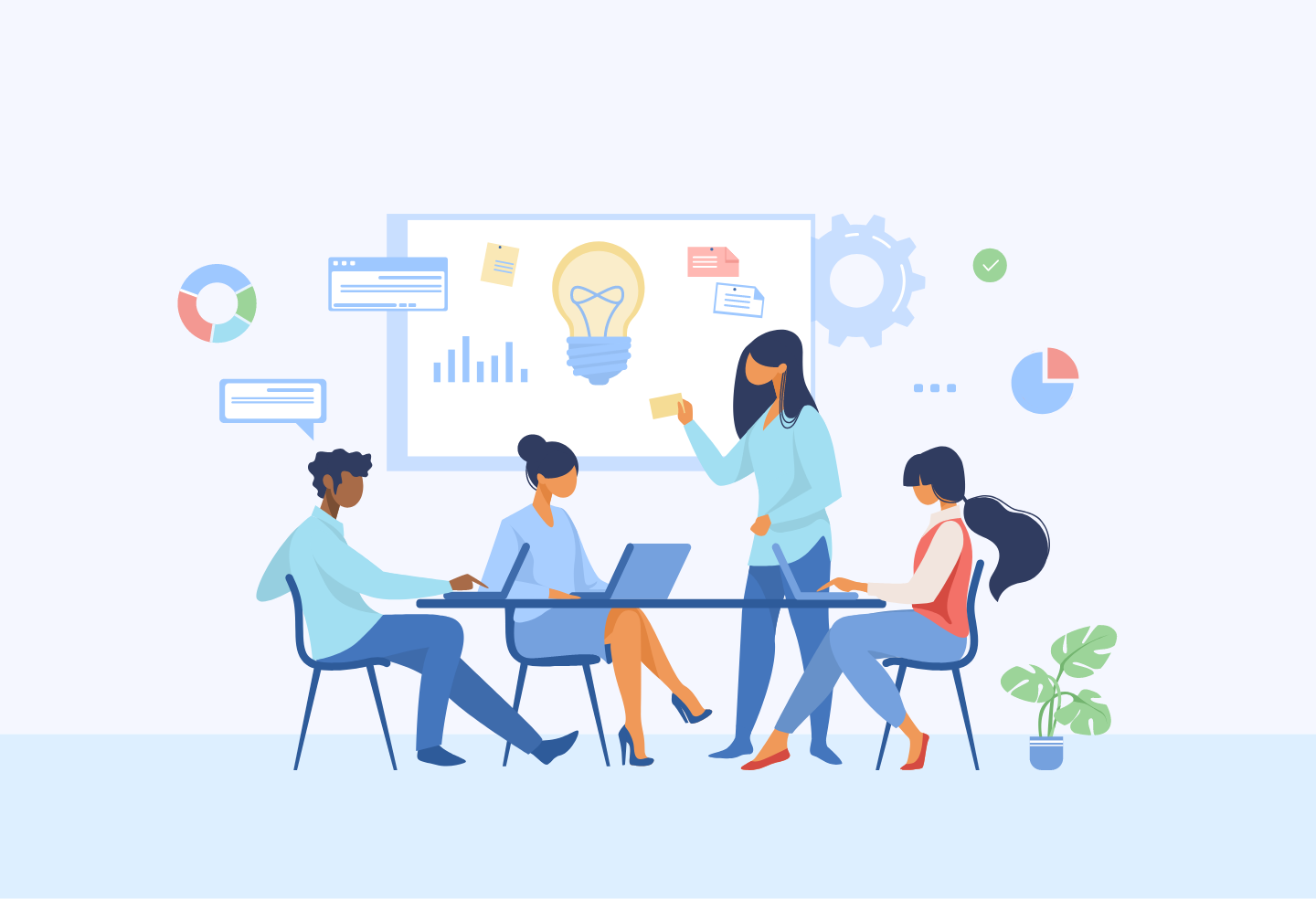 SalesForce
Salesforce works on a hub-and-spoke model. Here, the functionalities are added to the central hub. It is a hugely customizable and robust hub that supports a plethora of organizations and functions. To be more precise, Salesforce's overall customizability and variety are so huge that you can spot it in running manufacturing procedures, ERP(enterprise resource planning), and several other applications.
HubSpot
HubSpot is inclined towards a pre-packaged deal. However, if seen beyond a fundamental CRM functionality, it is pretty simple to hit the set of features. The CRM is usually functional and enables an easy-to-track closed-loop reporting system. However, it is slightly shallow as well. CRM might be restricted for many. While Salesforce users can integrate with Drip Chatbots, HubSpot users are prohibited with a limited and proprietary chatbot.
| | | |
| --- | --- | --- |
| Business Model | Salesforce ✔️ | HubSpot ❌ |
Licensing Cost/ Pricing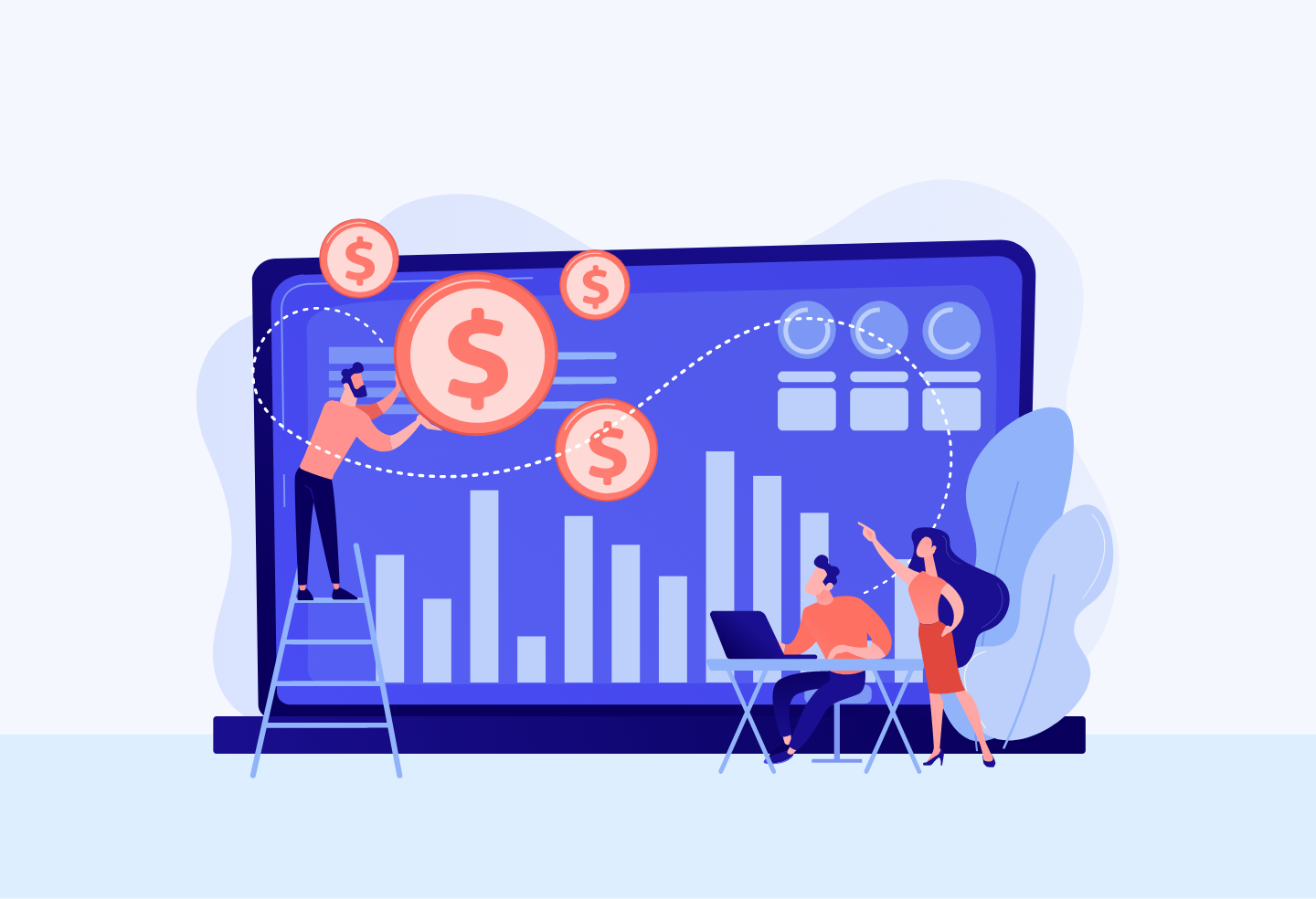 SalesForce Pricing
Till now, if you compare Salesforce Vs HubSpot pricing, Salesforce is a bit more pricey. Salesforce's ten users each month package runs several businesses worth $1500 per month.
If a more limited version of Salesforce "essentials" is taken, it costs upto $25 per user every month. However, enterprises must spend around $25000 to $50,000 for any such add ons to integrations.
HubSpot Licensing Cost
Well, HubSpot offers a free version for users who do not require any such advanced capabilities. Still, the add-ons provided to HubSpot pricing plans for bringing it closer to Salesforce will elevate your monthly bills. $1200 per month nets 10 paid users include e-signatures, predictive lead scoring, recurring revenue tracking, etc. Business systems will probably put $25000 yearly costs for not having any extra utilization charges.
| | | |
| --- | --- | --- |
| Licensing Cost & Pricing | Salesforce ✔️ | HubSpot ✔️ |
SalesForce vs HubSpot: User Ratings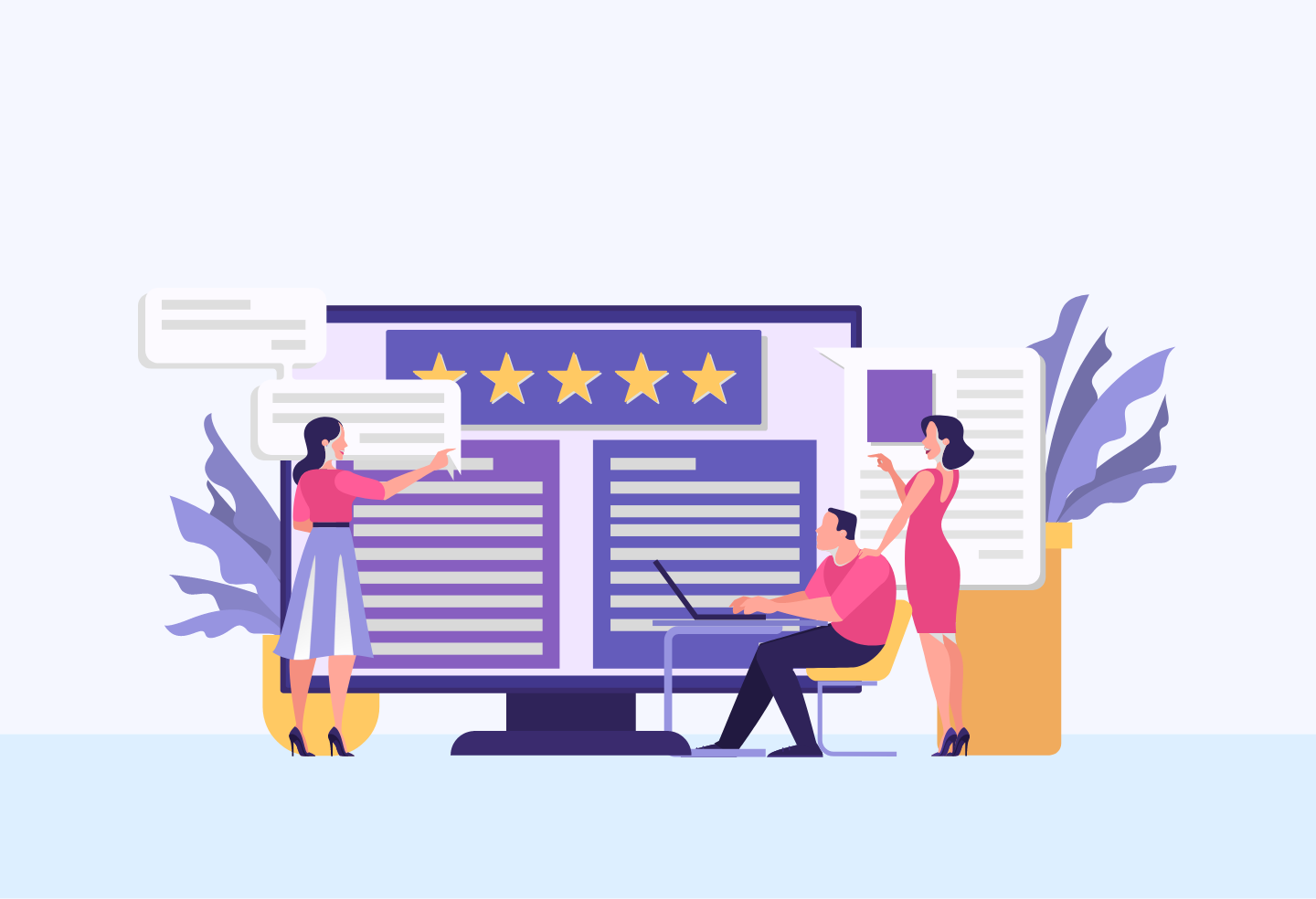 SalesForce Customer Reviews
Salesforce also provides enormous support from the Salesforce Appexchange development community. The average user ratings for Salesforce CRM specifically for the following deciding factors are,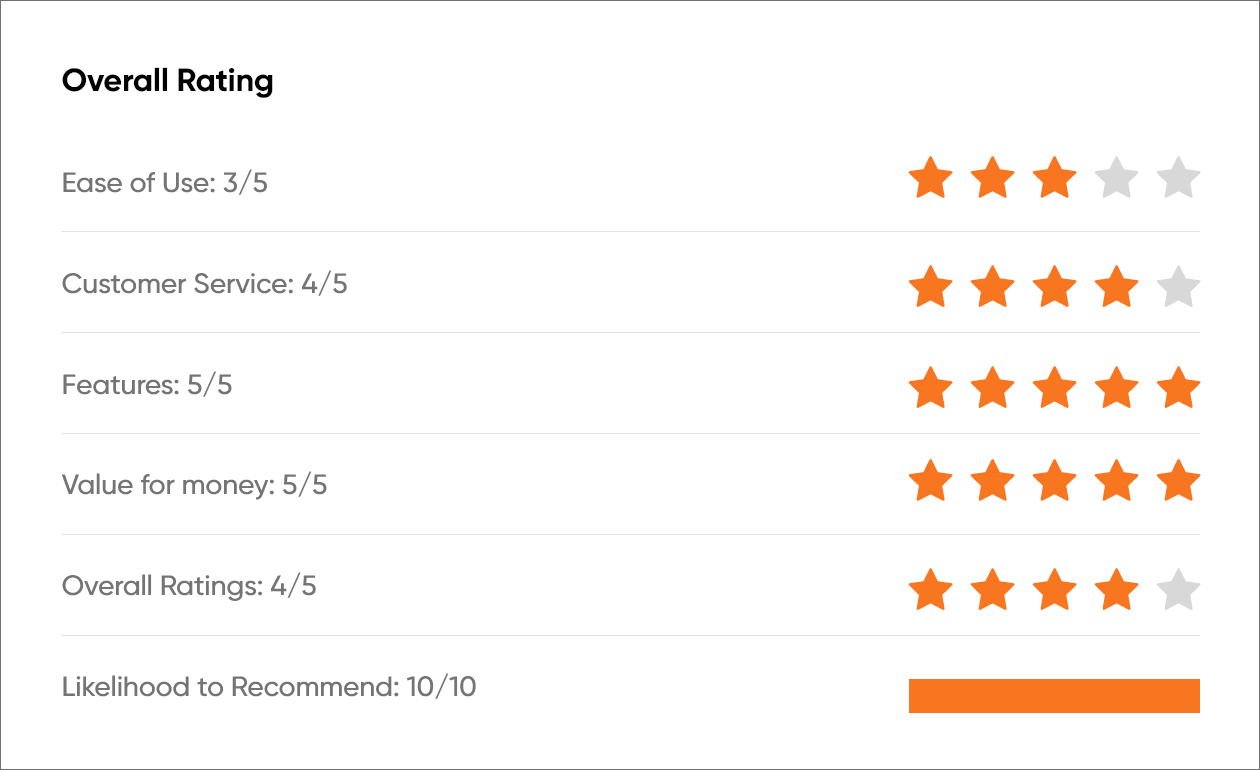 HubSpot Customer Reviews
Here is the user review by HubSpot users,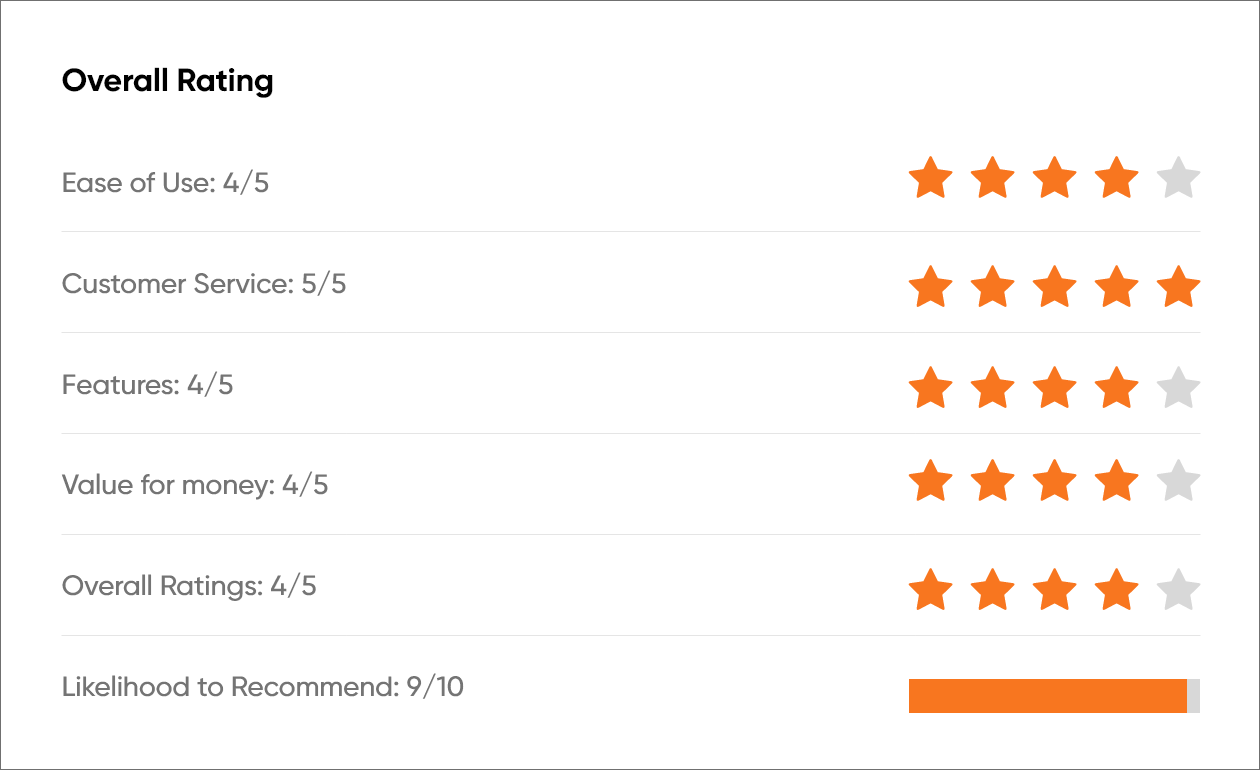 Choose SalesForce If:
You have a large sales team and vast number of user roles
Your sales channel sell products via multiple brands and from several countries
Your sales department needs sophisticated lead analytics and reporting capabilities
You need advanced features such as templating
Choose HubSpot If:
You have small sales cycle and sales team
Your Sales & Marketing teams require a shared technology
You find the paid platforms like Salesforce costly
Your marketing team needs sales and lead insights
You don't have a good budget for your sales technology
Epilogue
To conclude, every organization has custom requirements for preferring their customer relationship management CRM software. Both Salesforce and HubSpot have their perks and limitations.
The majority of the users stated that Salesforce helped in sales management and offered tremendous value via customization of lead fields and manual editing. Furthermore, it enabled reporting and granule costs. A few more praised Salesforce features are forecasting capabilities, tracking sales quota, setting revenue goals, and automated deadline tracking.
With so many features and aid that Salesforce provides, there is no doubt why most users prefer Salesforce over HubSpot. If you are looking for stellar Salesforce consulting services, then Bacancy Technology is the ultimate destination for your search.
Tell us how you find our explicit Salesforce vs HubSpot Infographic.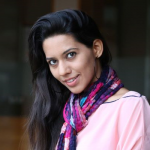 A Vivacious soul with an Idealistic mindset. I am an originator who specializes in content writing, social media marketing, and everything that lies in the vicinity. Writing about trending technologies and emerging domains is my core expertise, and I write to ignite, illustrate, and substantiate. I often submerge into spirituality, cooking, or talking without warning.