The Core Concept of Angular
AngularJS is one of the most popular and preferred JavaScript-based open-source framework was introduced as a programming language in the 90s and was explicitly designed to build web applications. AngularJS was introduced to address the many of the critical challenges in single page application.
AngularJS is a structural framework for building dynamic web apps. Initially, Angular was introduced as an open-source project to build web applications inside the browser, but Angular 2 + frameworks are beyond the browser development. Angular 2 + framework allows to build native apps for iPhone as well as Android devices.
Angular Framework Version History
AngularJS was developed to build the best single-page applications
Angular2 was re-written from scratch using typescript to make it compatible with mobile devices
Angular4 was developed to reduce the size of the generated bundled code up to 60%
Angular5 was introduced to support Google-driven progressive web apps with the latest development
Angular6 focused more on the toolchain and on making it easier to move quickly with Angular in the future
Angular7 mainly focuses on CLI prompts drag-and-drop capabilities, Virtual Scroll in the CDK and Angular Material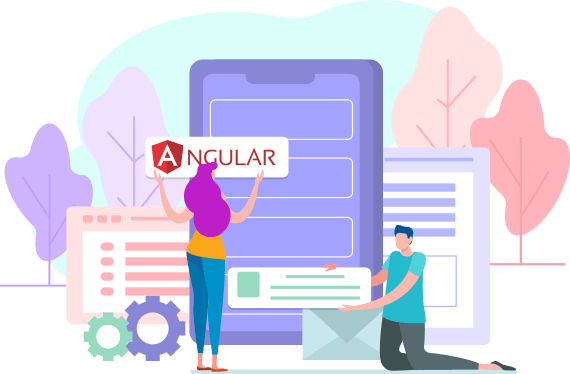 Why Angular is
Most Preferred Framework
MVC Architecture
Two Way Data Binding
Avails HTML Template
Full Proof Testing
Offer Mobile Support
Dependency Injection
Component-based programming
Uses Typescript
Angular Usage Statistics
968,139 live websites are using AngularJS,and an additional 2,311,914 sites have used
AngularJS historically.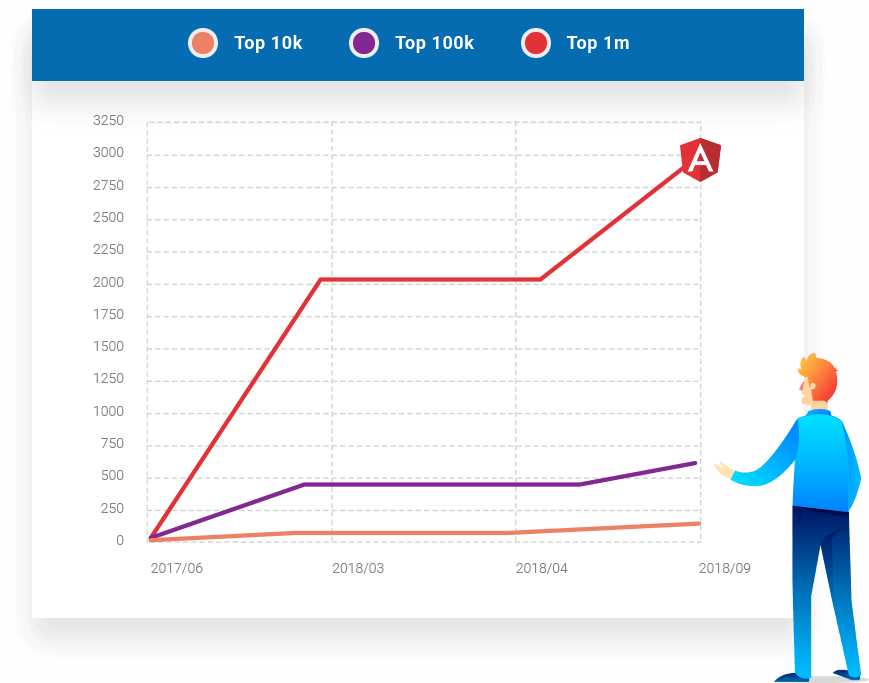 Market Position
The diagram show's Angular's market position in terms of traffic
and popularity in the comparison of popular websites.
Angular Market Position, 5 Dec 2018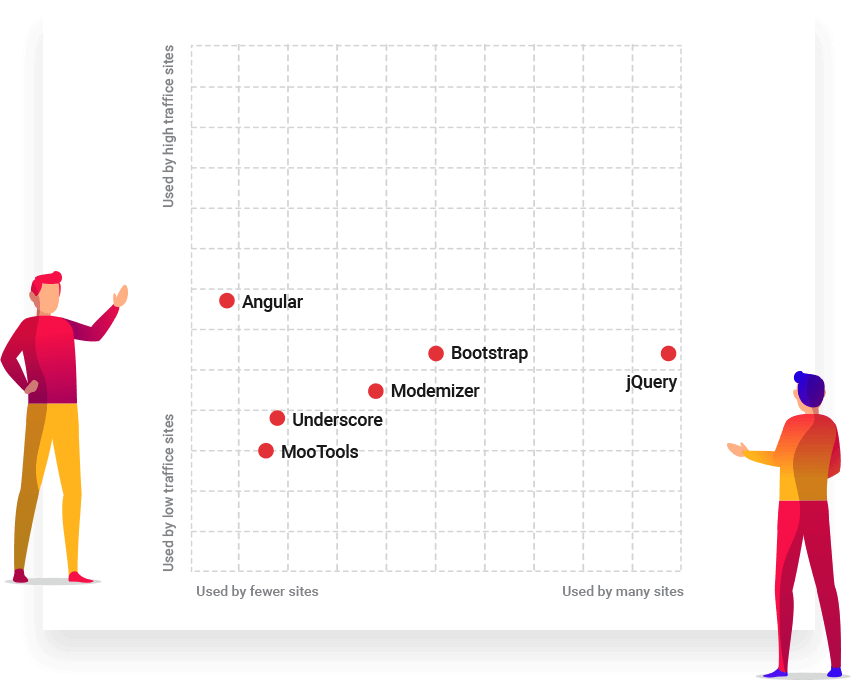 Top Website Categories
Website categories where Angular is being used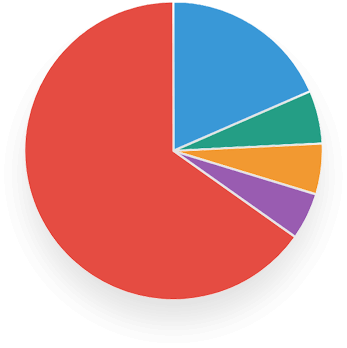 Website Category
Priority
Business & Industry
18.47%
Shopping
5.75%
Arts & Entertainment
5.49%
Internet & Telecom
5.10%
Others
65.20%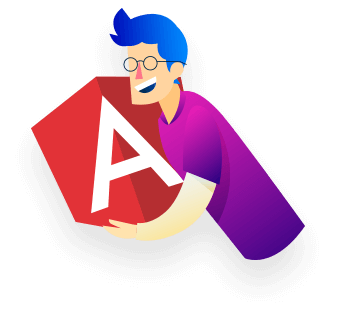 Top Websites Using AngularJS
325,521 additional websites are using AngularJS
Geography
AngularJS usage by websites across the globe