Last Updated on February 8, 2023 | Written By: Riken Solanki
October 7, 2019
3
min read
Bacancy Technology Organized a Grand Garba Event: Dance, Dandiya and Devotion
Across the different parts of India, the festival of Navratri is celebrated over nine days during the month of Ashwini – September-October, and the festival ends with Dussehra also known as Vijayadashami on the 10th day. Across the different parts of India, it is a time of religious reflection and fasting whereas, for some, it is time for dancing and fasting.
Navratri is wholeheartedly celebrated with lots of joy and happiness. Especially in Gujarat, from homes to temples, shops and markets are being decorated with lights. In Gujarat, traditional dance 'Garba' is performed by the people. In Bengal, people are celebrating 'Durga Puja' worshiping my Durga during these nine days of Navratri. Different regions are celebrating this festival in their very own style.
Office Navratri Celebration
At Bacancy Technology, we don't want to let this vibe dull at our workplace. This year our management decided to make this Garba event a grand celebration.
Navratri Aarti Thali Decoration: Creativity, Innovation and Collaboration
To make this festival celebration a joyous one, the organization divided employees into different teams and give them a task of "Navratri Aarti Thali Decoration." So, each team can work together and showcase their artistic side. The purpose behind this is to ignite their inner creativity, showcase their innovative side and work together as a team. Let me share the creative side of Bacancyers.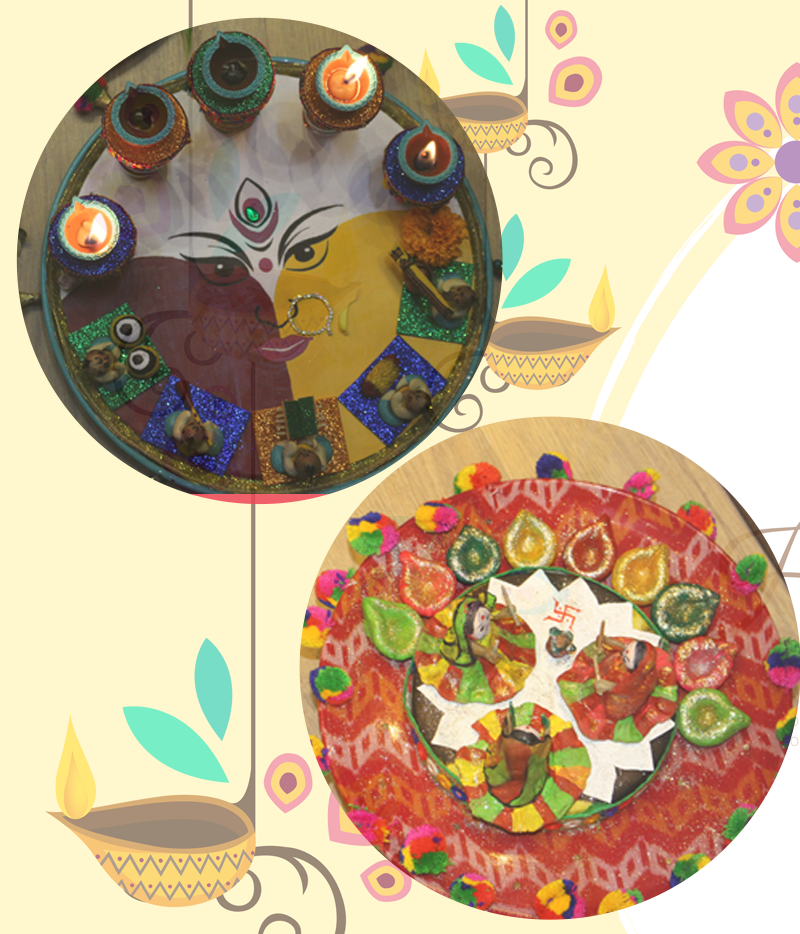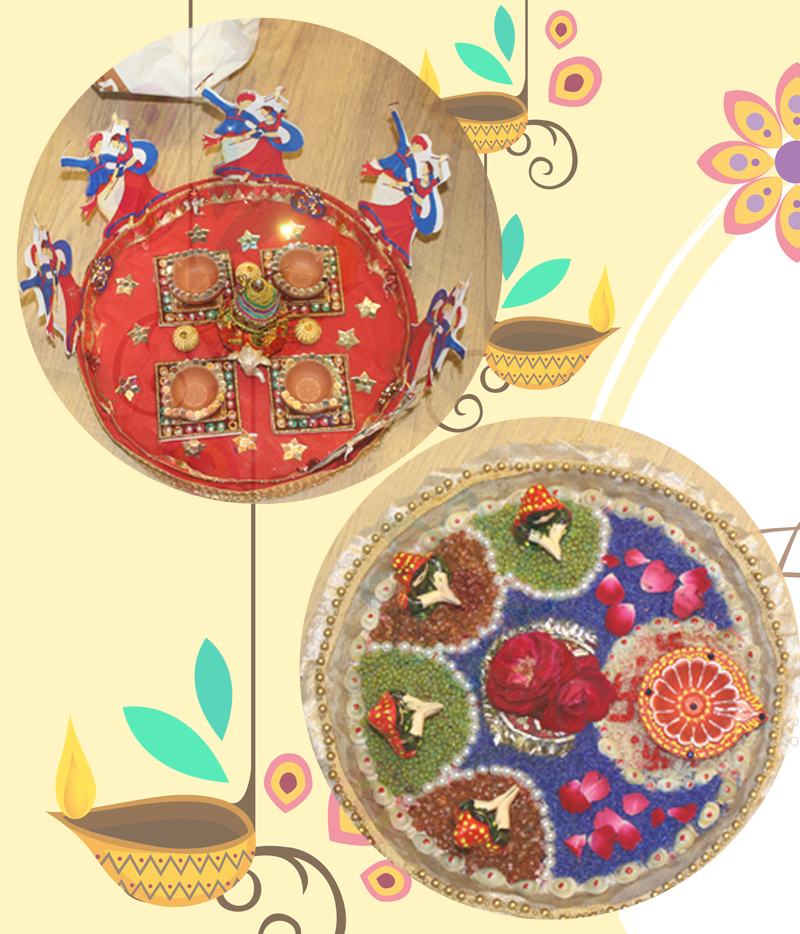 Just like the previous year, the entire Bacancy family came together to celebrate the auspicious festival of Navratri. Family and festival is a great combination to add an extra flavor to the celebrations. Bacancy Technology firmly believes in a family that enjoy festivals together stays together. The company organized a special Graba event with traditional Dandiya Ras to get a chance to see the dancing skills of our employees. The Garba event took place at Gitanjali party plot, Ahmedabad.
The evening got even brighter when all the Bacancyers came in ethnic wear and showed very exciting Garba moves, which also enthralled the audience as well. The celebration does not only make employees happy, but it also initiates activities such as team building apart from a client project, employee engagement and created a culture as a sense of togetherness.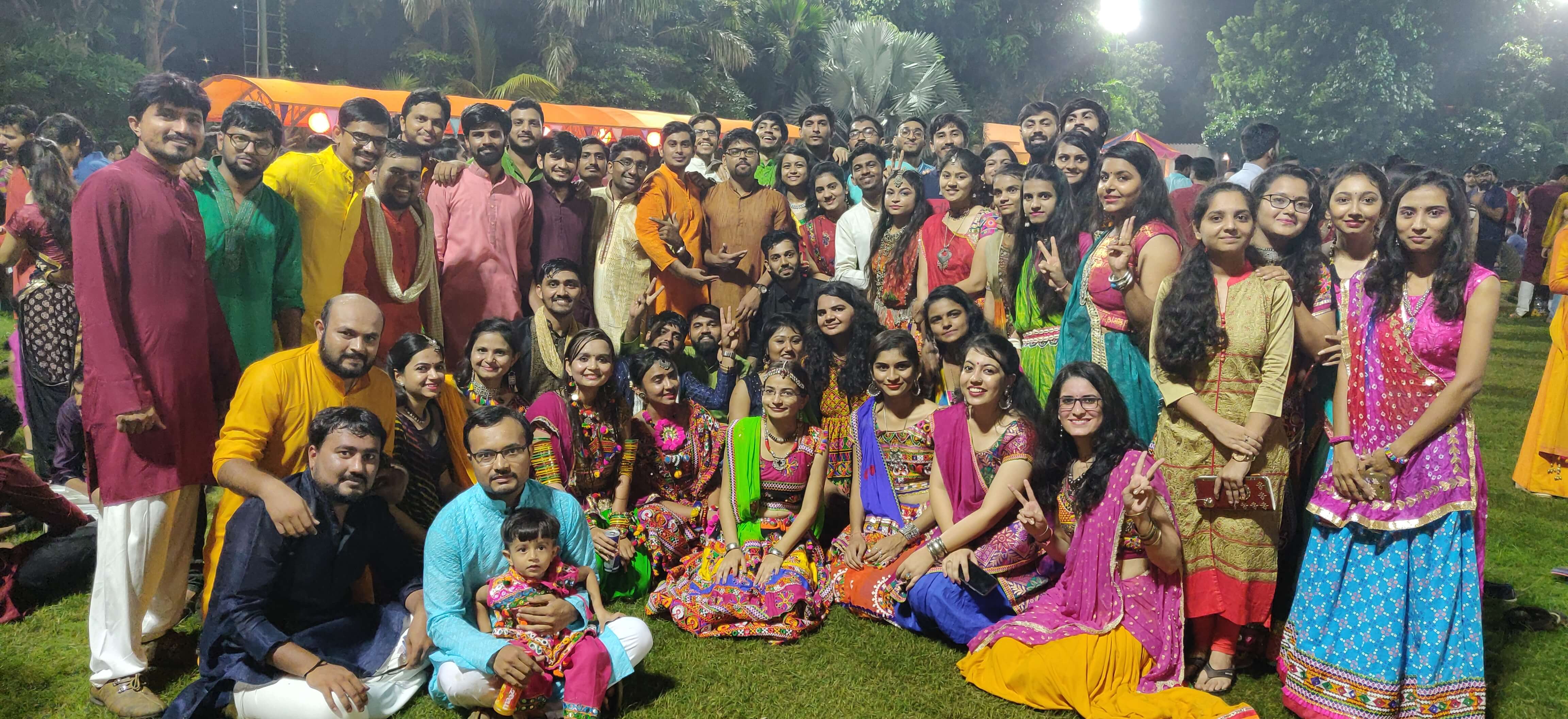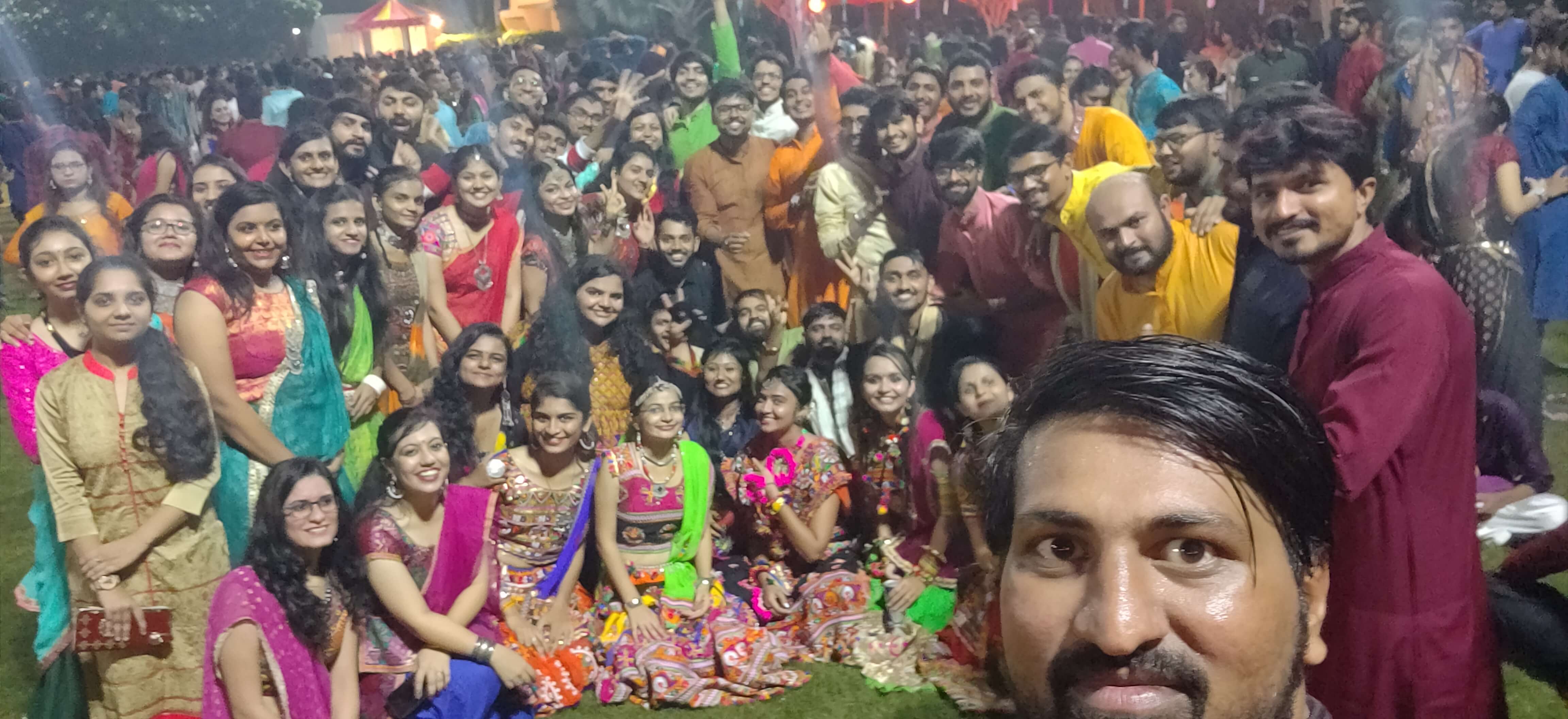 Our techno-geek developers bedazzled everyone with Garba skills, and to appreciate their dressing and dancing skills, the prizes were distributed as an appreciation.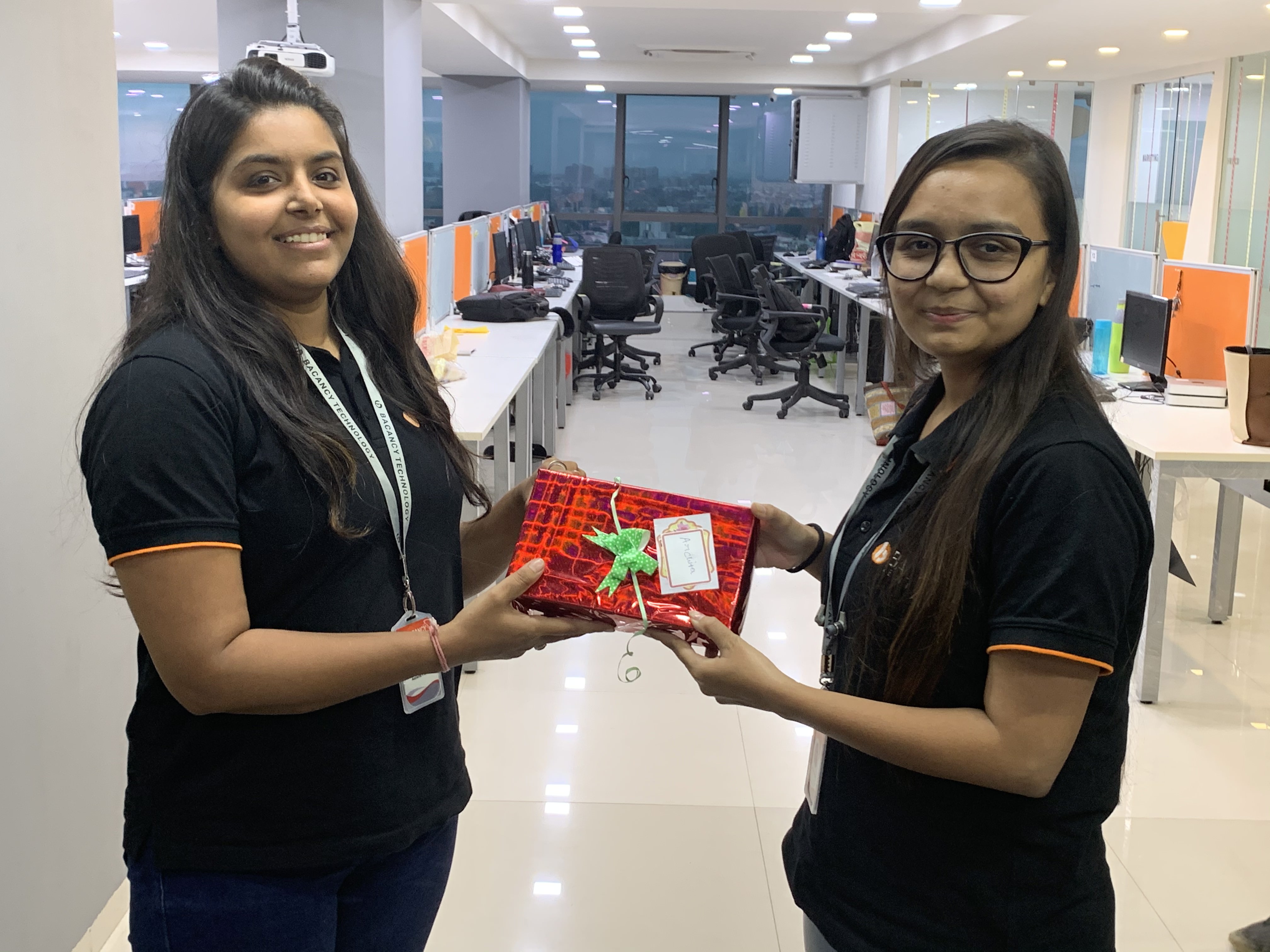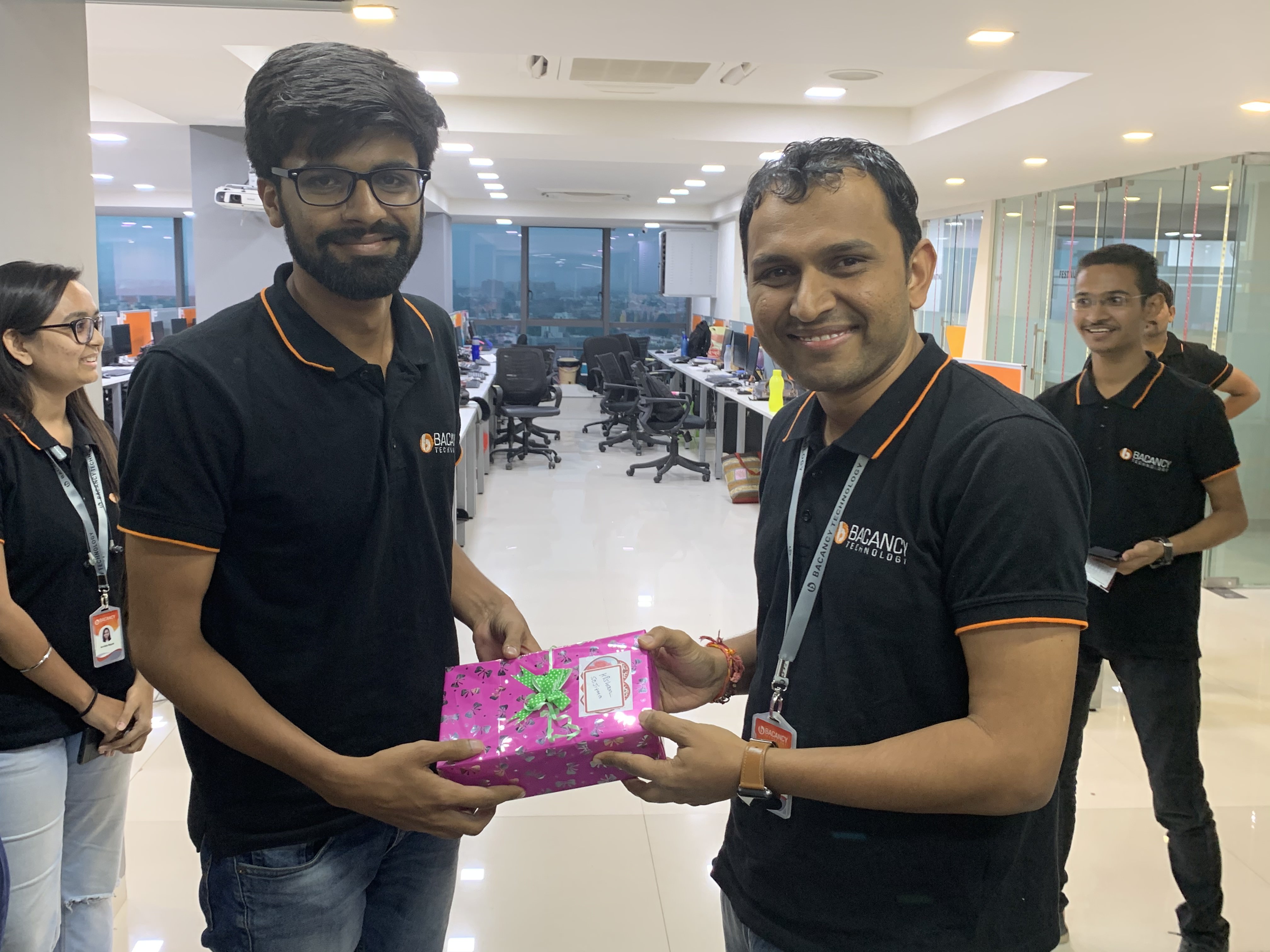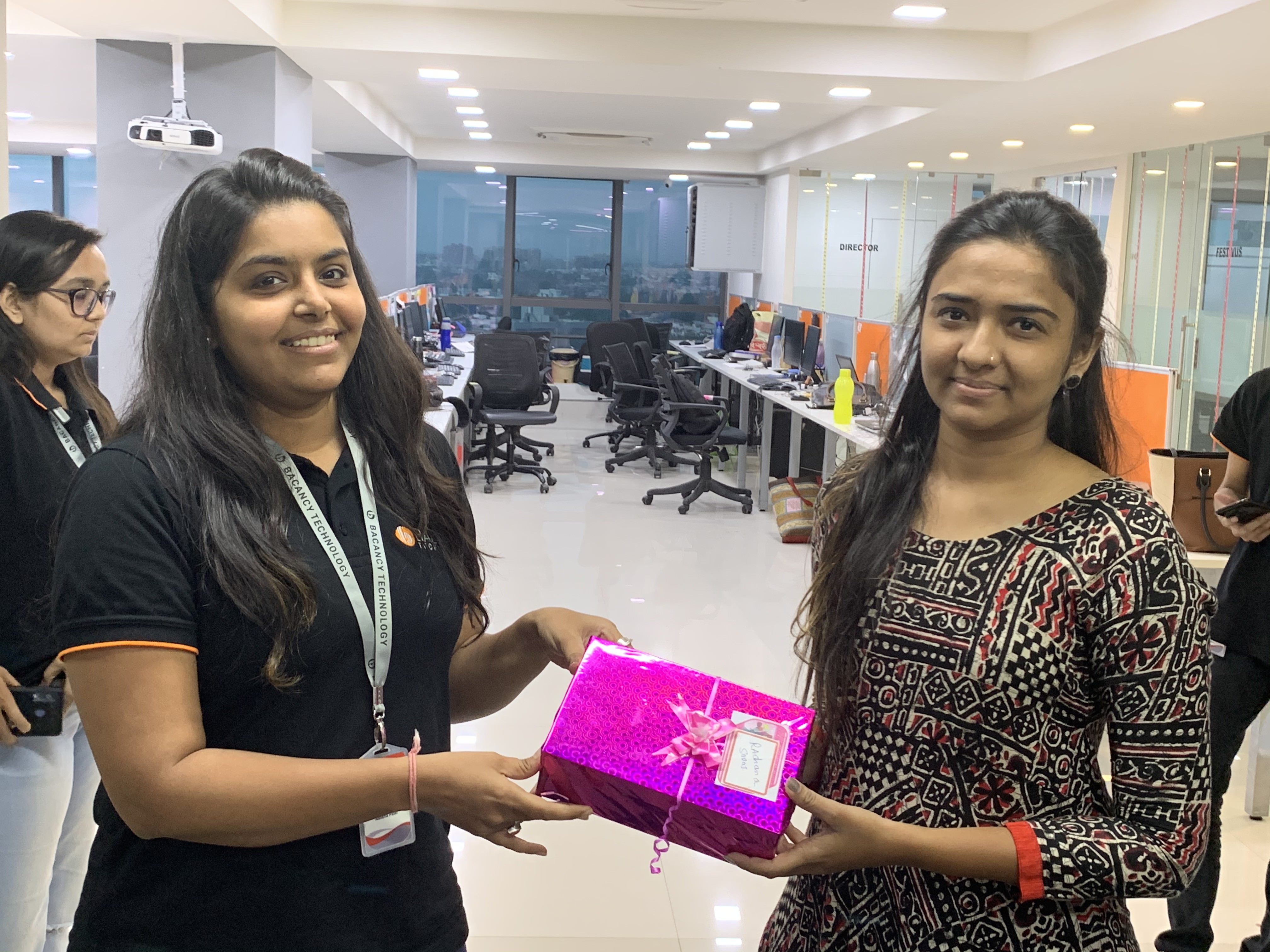 We at Bacancy Technology, firmly believe in building an enjoyable and refreshing workplace environment for our employees, such events are a perfect example of employee engagement, empowerment, and enthusiasm.