Table of Contents
Introduction
Finance and operations have always been the core of every organization; consequently, companies have started focusing on using the best-in-class software and tools to keep their financial management aligned and robust. The demand for managing finance and operations efficiently leads organizations to switch to cloud-based solutions. As a result, cloud-based ERPs and CRMs have become the top choices in the marketplace for financial services. One of the leading ERP systems that have changed the paradigms of extracting values from a cloud-based implementation is Microsoft Dynamics 365 for finance and operations.
Not only in words, but the ERP software has done wonders in numbers as well. According to the reports, the cloud ERP market size was valued at USD 26.62 Billion in 2019 and is projected to reach USD 52.84 Billion by 2027, growing at a CAGR of 9.65% from 2020 to 2027. This shows how important cloud-based ERPs have become for a successful business run.
Companies across industries have started shifting to SaaS solutions such as Microsoft Dynamics 365 for finance and operations, but they face issues in using it adequately. Here we come into the picture. To help you understand what is Microsoft dynamics 365 for finance and operations, how it works, its benefits, and how you can bring value to your business with this cloud-based ERP system, we have come up with one case study.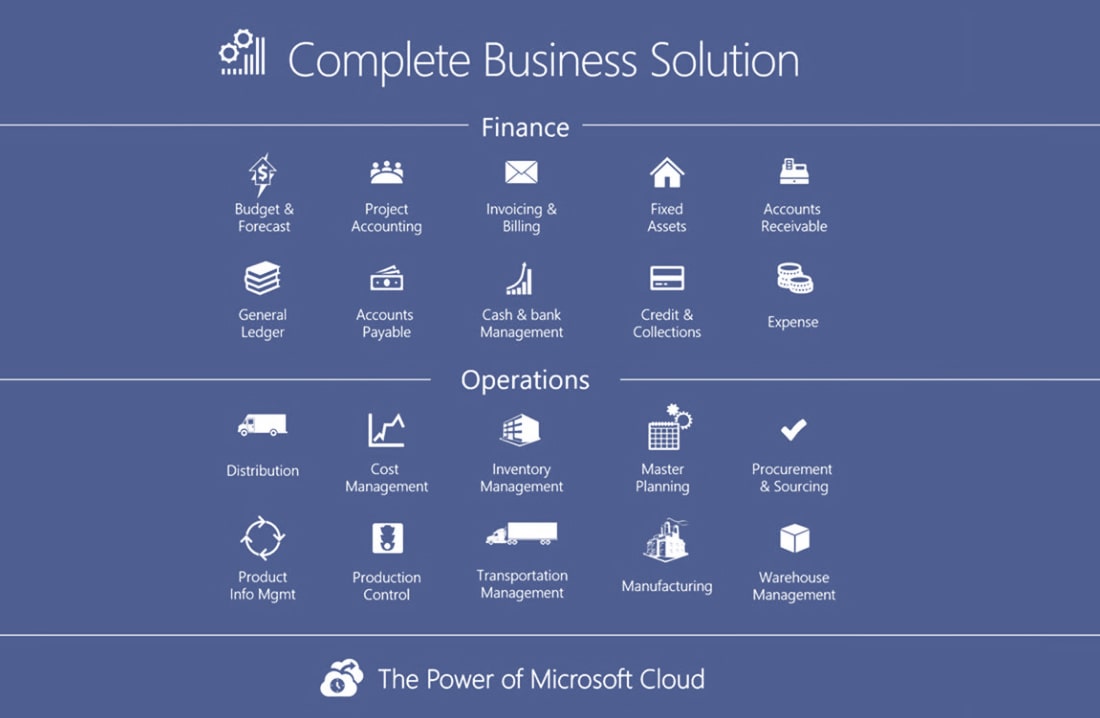 How does Microsoft Dynamics 365 for finance and operations work?
Dynamics 365 for finance and operations is a cloud-based enterprise system well-suited for large organizations or diversified businesses. Many customers, consultants, commentators, address it as Finance and Operations, but Microsoft technically issues licenses for both as two separate applications.
These are:
Dynamics 365 Finance helps in financials, budgeting, project management, and accounting for large, international companies.
Dynamics 365 Supply Chain Management supports in engineering, manufacturing, warehousing, and distribution business process.
But, both applications have a single implementation. Its two-application licensing means that you can choose where your individual users can access one or more applications based on your business processes. Here you can take professional help from Microsoft Dynamics 365 partners to choose the right set of licenses for you.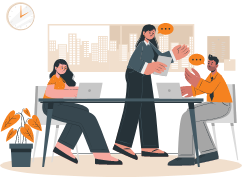 Get a feature-rich platform to manage your finance and business operations using Microsoft Dynamics 365
Contact us Today!
Why Dynamics 365 for Finance and Operations?
The traditional monolithic ERP systems are complex in implementation and use; as a result, organizations have started shifting to modern ERP solutions. Microsoft Dynamics 365 for finance and operations has become a game-changer globally.
Many organizations often ask about the reasons why one should implement MS dynamics 365 in their business systems. Here are a few critical reasons that explain why using Microsoft Dynamics 365 for finance and operations is a smart decision.
(1) You can access it anytime, anywhere
The ultimate benefit of using MS dynamics 365 finance and operations is its availability. You can easily access it anytime and anywhere. Its flexible access is that it uses a browser-based user experience, which gives this platform greater mobile flexibility.
(2) Industrial and Operational expertise
Microsoft delivers an ERP that caters to the needs of specific industries. Be it Manufacturing, Distribution, and Project-Based Services; its Dynamics 365 solution can help you align your operations significantly.
(3) Engage your customers
Happy and satisfied customers play a crucial role in business success. And today, customers' expectations have broken all the past records. Dynamics 365 for finance and operations can help you match today's customer demands easily. It delivers a seamless and personalized experience that keeps your customer engaged to your platform only.
(4) Empower your workforce
Dynamics 365 for finance and operations empower your employees to a great extent. It comes with robust tools that let your employees work smarter, improve collaboration, and get more things done seamlessly.
(5) Office 365 Integration
The Office 365 integration with Dynamics 365 means your employees can leverage the power of Dynamics 365 in their day-to-day office tools. The employees can collaborate easily and make the environment more productive, be it spreadsheets, email, word documents, or chat.

Client Requirements
The client is a leading manufacturer of high-speed bakery equipment in the world. They provide a complete range of automated bakery solutions like baking, cooling, dividing, dough mixing, proofing, packaging, make-up, and product distribution. The client leads the marketplace when it comes to the high-speed bun, bread, and soft roll market.
Headquartered in Virginia, the USA, the clients, have their profound presence globally, including, Europe, the Middle East, Asia, the US, Canada, Central/South America, and Australia/New Zealand. The client wanted a solution that reflects their corporate values, innovation and displays their quality work.
Here we come into the picture. As a reliable Microsoft Dynamics 365 development services provider, we enlightened them with Dynamics 365 for finance and operations. We have arranged a detailed discussion with our MS Dynamics experts to help our clients understand how this solution meets their current and future business needs. How it addressed the beam of their business, right from the quote to sale, from engineering to manufacture, and service delivery.
After the detailed discussion, the client agreed that Dynamics 365 would configure their challenges and help them meet the business's tactical and strategic needs.
Key Challenges in MS Dynamics 365 for finance and operations Case study
The clients wanted a system that would provide them comprehensive visibility through the complete lifecycle of their products. Their goal was to collect all the live locations of different countries in the system to analyze their product and portfolio profitability.
Next thing they wanted to streamline their business process by changing the workflows between the engineering and manufacturing teams, specifically around revision management.
Warehouse and shop floor automation with barcoding with Dynamics 365 was another critical challenge of the project.
The approach followed by our development partners
Our team has the background to understand the requirement of our client. We have delivered a solution set based on Dynamics 365 Finance and Operations at its core, tailored to their business needs.
Based on the requirements, our experts have created a new solution to cater to their requirements. The client required seamless handoffs between manufacturing and engineering teams to reduce human errors and improve the custom relationships. Our experts have created a new PLM solution that will provide seamless integration from CAD to the shop floor for this requirement.
The new solution can now track the manufactured machine through delivery to installation to ongoing field servicing, just like our client needed. We have also integrated Dynamics 365 ERP with CRM that helps them to get their visibility and business processes.
We have created a tailored Dynamics 365 solution that reflects the style and mission of our client business.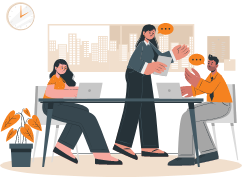 Are you planning for a tailored-solution for managing your financial operations. Switch to Microsoft Dynamics 365 for finance and operations today. To know more-
Connect With Us
Features of Microsoft Dynamics 365 for finance and operations
We have helped our client by integrating the following critical features in their custom Dynamics 365 for finance and operations-
Localization:
With Dynamics 365 finance and operations, the localization feature helps finance teams control and generate reports specific to each country's regulatory/statutory requirements.
Cost Allocation:
MS Dynamics 365 for finance and operations reduce the burden of preparing multiple journals and cost allocation. Organizations can allocate costs based on some fixed percentage or on a revenue basis.
Financial Reporting:
It enables a custom reporting structure through the setup of financial statements. This feature comes with built-in automation that helps the organization keep its balance sheet, income statement, and cash flow statements updated.
Budget Planning:
It helps you with the effective budgeting of your organization's expenses. Offering smarter insights and tools that make budgeting easier for your team members
Manage crucial finance operations:
It helps you to register financial transactions faster than ever before. It will help you manage your relationships with subsidiaries and partners.
Industries using MS Dynamics 365 for finance and operations

Benefits of Microsoft Dynamics 365 for finance and operations
We have made up the list of some benefits of MS Dynamics 365 for Finance and Operations that our client most often mentions.
Cost Reduction Due to Advanced Automation
Accessibility to Every Possible Platform
Built-in Analytics
Strengthened Data Privacy
Cloud Benefits
Smooth Renewed User Interface
New Manufacturing and Retail Functionality
Advanced AI Predictive Capabilities
Better Associated Software Integration
Sounds Engaging? Then make your next step to implement Microsoft Dynamics 365 for finance and operations for your business.
Final Words:
Our client is now better positioned to engage their customers as they have the required data with them. We hope this case study helps you understand what benefits Microsoft Dynamics 365 for finance and operations can offer your business and how we helped our clients to achieve their business goals with tailored solutions. If you are also looking for such solutions, we are here to help you. Our Dynamics 365 developers and consultants hold rich experience with MS Dynamics 365; they are ready to assist you with best practices to meet your business goals.