Last Updated on December 1, 2023 | Written By: Paridhi Wadhwani
March 12, 2021
12
min read
Quick Overview: Get an insight into the automotive sector digital trends that are hiking the markets. Give your customers a luxurious yet utilitarian auto-experience such that entering the vehicle no more remains a purpose to get somewhere. Rather, they should have a desire to undergo a smart automobile driving experience.
This blog contains the top 10 automotive industry trends 2024. If you are an entrepreneur in the vicinity of the automobile industry, then invest your time here and take away the futuristic approach to boost your business.
Table of Index
⭐ 10 Automotive Industry Trends to Look for in 2024
Artificial Intelligence
Autonomous Vehicles
Big Data & Data Analytics
Blockchain
Internet of Things (IoT)
Cloud Computing Models/ Hybrid Computing Models
AR/VR Solutions
Vehicle-to-Vehicle Communication
Smart Factory
Electrification
Introduction
Digital giants like Netflix, Amazon, and Booking.com are setting exceptional standards for customer experience. Customers are used-to transparent prices, one-click access, and fast delivery against online & offline platforms. Customers are expecting the same with automobiles. For example, selling cars at transparent prices, one-click access to in-car services, and creating seamless online-offline journeys.
The new players in the market are thriving because they are building extremely customer-focused business and sales-models. A study where such new market players were questioned revealed that they do not intend to sell cars, rather mobility. The automotive industry and the sub-branches of the domain that pertain under the umbrella of the industry can leverage the use of such fascinating and user-friendly technologies.
Car-manufacturers, auto-parts manufacturers, OEM original part manufacturers, the ones in the transport business, car-rentals, and shared mobility have a tremendous amount of scope using the digital technology trends in the automotive industry for enhancing the automobile utility and customer satisfaction.
Top 10 Automotive Industry Trends and Technologies
The automobile industry trends 2020n has paved the way to keep the automotive industry market trends top in the competition.
1. Artificial Intelligence
AI technologies like deep learning, machine learning, and computer vision discover robotic automation applications inside the future trends of the automotive industry. AI guides the self-driving or Autonomous cars, helps the drivers in terms of safety, manages the fleet, and enhances services like vehicle insurance and inspection. Artificial intelligence further finds applications in automotive manufacturing, the rate of production, acceleration and helps to bring down the costs. Another best example of AI Development Solutions For Businesses and Enterprises in the automotive industry is chatbots. They can help a bid hand in deducing the manpower and efforts along with satisfying and serving customer queries.
Connectivity aided by AI creates room for tracking the vehicular data easily for several use cases like driver safety, fleet management, insurance, and predictive maintenance. Sharing or Splitting the vehicular data helps the customer and repairs and builds the entire mobility ecosystem.
We are aware that fantastic self-driving cars and connected cars can transform the automotive landscape. It is going to change how the drivers interact and communicate with the vehicles. Human-Machine Interface(HMI) uses voice-based feedback to manage and operate the vehicles. This further widens the scope of user control of a car. Consequently, interfaces like these make the driving experience much more safe and enjoyable. Hire AI developer to create such innovative experiences for your automotive business.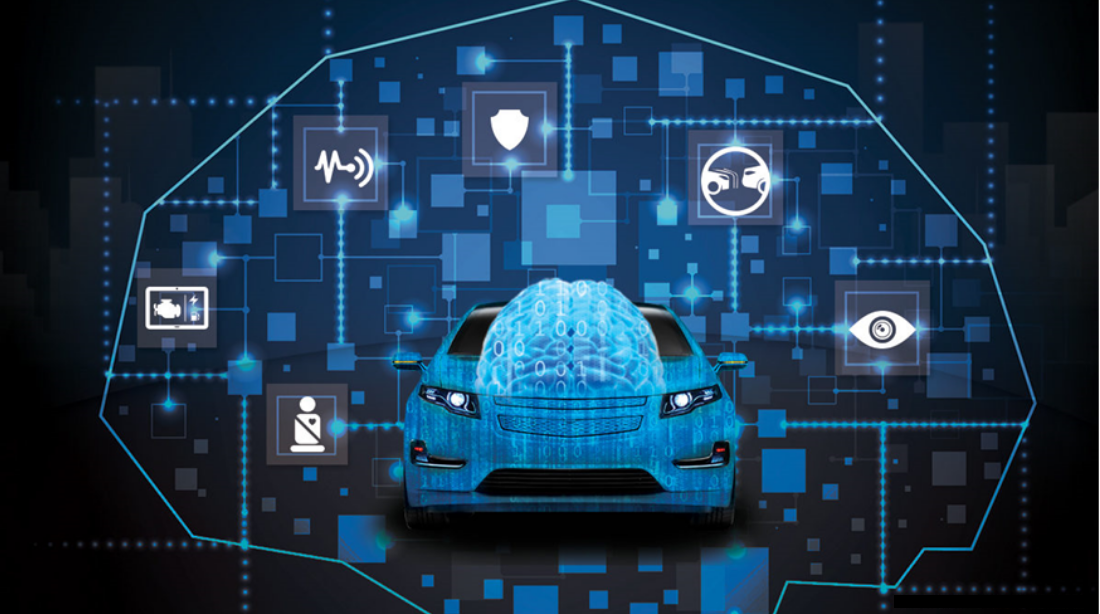 Examples:
RevitsOne: RevitsOne is an Indian startup that provides AI-powered fleet management software and is suitable for managing fleets of different sizes. The vehicle management system of the startup offers insights into running vitals, speed, and health information. Drivers of this solution are significantly benefited from the Voicera ID, a voice-based virtual assistant. In addition to it, the onboard speed recorder restricts the speed, thereby discouraging rash or dangerous driving.
Apex AI: Apex AI is a US-based startup that authorizes automotive companies to incorporate complicated AI solutions. The Apex OS runs on automotive electronic control units(ECUs), and for developing an Autonomous mobility solution, it provides reliable, secure, and robust APIs. Furthermore, Apex autonomy provides modules for building 3D localization and enabling Autonomous Vehicles. To conclude, MARV. Automotive is an expansive data management platform that transmits data accurately and safely from the vehicle to the cloud.
2. Autonomous Vehicles
These are self-driving vehicles. They focus on a simple goal to decrease a human driver's requirements and look forward to bringing an evolution in daily transportation. Stocks of AVs widens the scope of last-mile deliveries, reduces the overall downtime, and aims to convert the concept of transportation safe and secure by minimizing the accidents caused by human drivers due to negligence.
Equipped with advanced and latest technologies, AVs hold AI-enhanced computer vision for spotting the hurdles or obstacles that come in the route.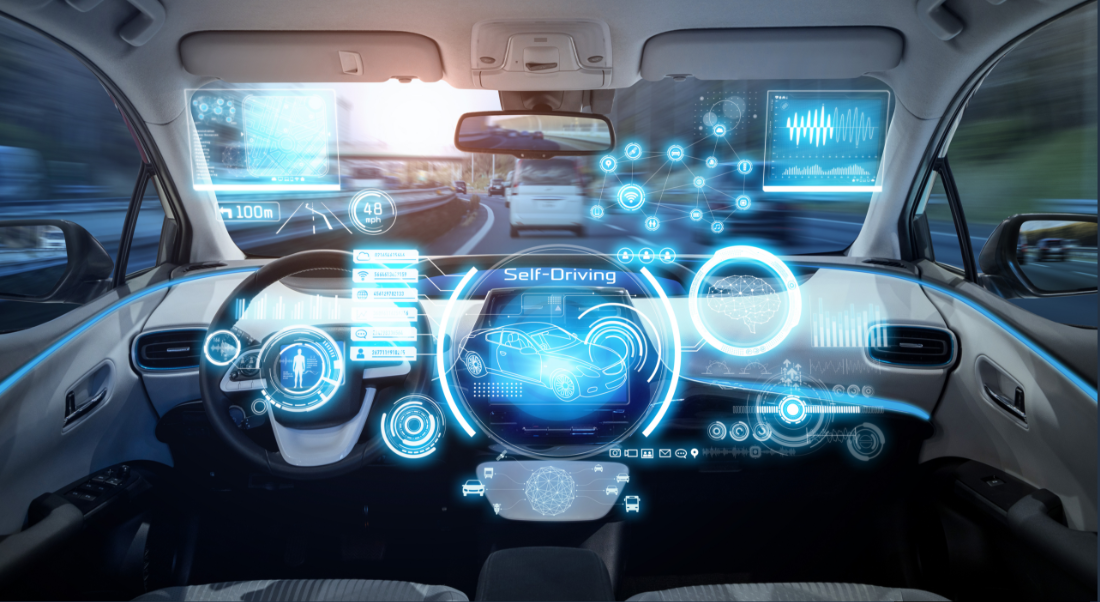 Examples:
Intvo: Intvo is a US-based startup that owns pedestrian behavior indicating technology. Comparing the 2D and 3D object observation technology that examines restricted parameters, Intvo's solution checks for eye contact, head position, proper leg movements of the pedestrian, and accurate weather conditions, thereby assigning a certain risk level. This procedure reduces all the risks of accidents and elevates the safety levels in Autonomous vehicles.
Udelv: Udelv is a US Based startup that offers Autonomous vehicles and deals in last-mile deliveries. It mixes the hyper-speed teleoperations and the AI algorithms for human-assisted guidance in certain situations. These vans own a payload capacity of around 360kgs, and it reaches a speed of approx 100km per hour. This Autonomous van delivers groceries from the close by stores and sends a notification to the customer when the order arrives.
3. Big Data & Data Analytics
In the generation of big data, advanced data analytics notifies several decisions of a specific vehicle's life cycle. Data collected from the vehicles qualify predictive maintenance, alert the authorities in cases of emergencies or accidents and notify the managers about the fleets. With the help of predictive analysis, car manufacturers can take decisions on their annual sale purchase and target for production. Additionally, customer automotive data find the app to improve supply chains, driving more sales, increasing the upcoming new vehicles' product design.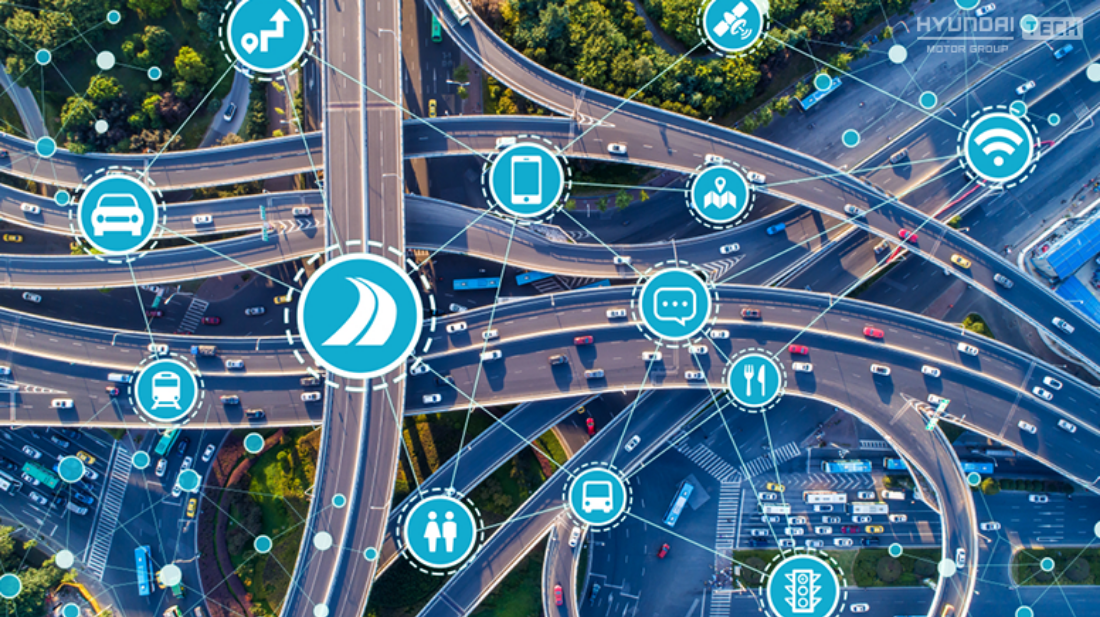 Examples:
Procon Analytics: Procon Analytics is a US-based startup that influences big data to provide a solution for automotive finance. The solution gets hold of millions of data points in real-time and inspects them to enable the lenders to access them immediately and lower the risk. This company permits Buy Here Pay Here(BHPH) dealers to expand their businesses and credit to high-risk customers. Furthermore, it provides software solutions for asset and fleet tracking along with connected cars.
Unit8: Unit8 is a Swiss startup using analytics and big data to provide digital solutions in several industries. For automotive particularly, the startup progresses a predictive model that encourages the car companies to enhance marketing or operations thereby elevating their revenue. These models offer insights into product price, build, and after-sales service as well.
4. Blockchain
Blockchains get hold of several applications in the entire automotive industry. Few include sharing of the vehicle data to a secured network to enable connectivity and shared mobility solutions like urban transportation, ride-hailing, and deliveries. Furthermore, blockchain finds the application in confirming the supply chain of the spare parts thereby ensuring that the raw materials or parts are sourced originally from trusted, safe, and legal sources.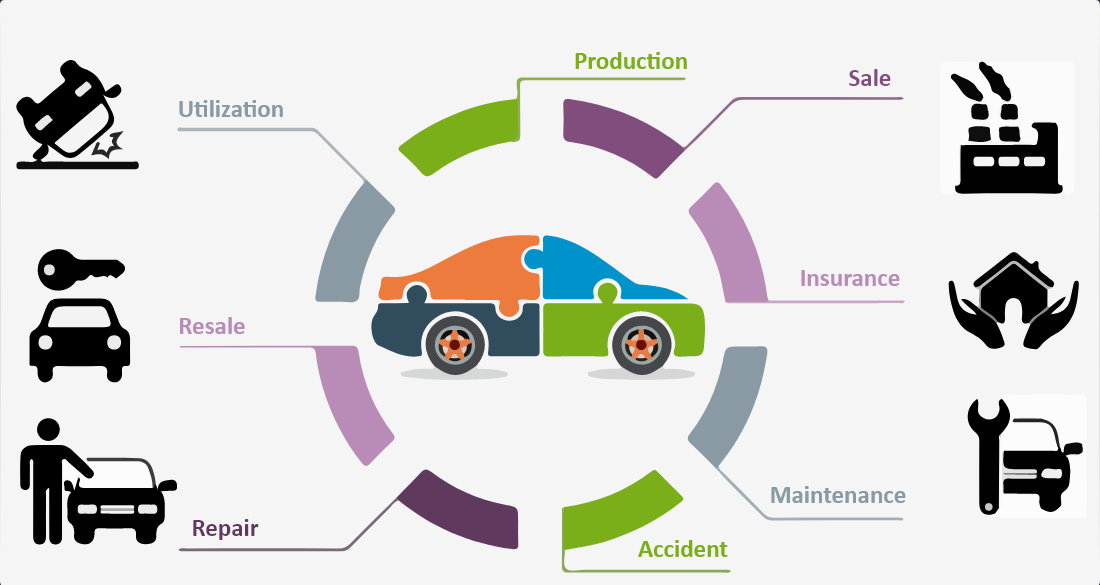 Examples:
Cube Intelligence: Cube intelligence is a British startup that develops a security platform based on the blockchain for Autonomous Vehicles. The use of hash codes for blocking malicious attacks or any hacking attempts hacking any autonomous car and connected cars. The hardware that is used collects real-time data on emissions and Mobility. Furthermore, cube intelligence provides valet parking and ride-hailing services for AVs along with smart parking management systems.
DAV: DAV is an Israeli startup that provides a decentralized autonomous vehicle platform based on blockchain technology. This platform permits Autonomous Vehicles to locate the AVs, clients, and service providers around them. The vehicle to vehicle (V2V) interaction occurs on the blockchain with smart contracts or the off-block gain with DAV protocols. This startup, however, develops specific protocols for drone flight planning, charging networks, and open mobility.
5. Internet of Things (IoT)
IoT allows secure interactions between the vehicle to vehicle and its infrastructure components in the vast automotive industry. This technology helps to a great extent in improving the road's safety, reducing pollution, solving traffic congestion, and spending energy with better management of the fleet. The emerging companies and the startups in developed advanced sensing technologies to tock of data about the vehicle. Furthermore, it enables the car to understand and comprehend its surroundings. The best part of Enterprise Mobility App Development is that the technology automates toll payments and fuel payments.
The data that is collected through IoT can be influenced to offer great value-added services to the drivers through the in-car apps. Real-time driving data can be utilized to give information in the navigation apps which alerts the drivers for certain risks like traffic hazards, bad road conditions, etc. The automakers however need to handle and manage the in-car software assets in a reasonable and logical manner that involves proper testing, accurately deploying software, and tracking the deployment to keep a record.
Examples:
EcoG: EcoG operates from the US and Germany. It is a startup that offers an IoT-based operating platform and system for enabling EV charging. The startup offers the manufacturers several tools that make the maintenance and development of the EV charging infrastructure fast, simple, and scalable. It further permits the operators to incorporate microservices and services in the chargers to transform the charging process more profitable. Additionally, the solution gets along well with any EV charger.
KonnectShift: KonnectShift is a Canadian startup that offers IoT solutions to increase, and organize asset and fleet management. The startup supplements an automatic electronic logging device (ELD), Konnect-GSO1, to continually track the vehicle's health. The solution comprises route planning and development for advanced and latest analytics and real-time dispatch to allow alerts regarding the vehicles, fuel, driving, and maintenance thereby deducting the downtime and developing the driver management apps.
6. Cloud Computing Models/ Hybrid Computing Models
With the rise in demand for computing and data in the automotive industry, an enormous amount of collective innovating is taking place in terms of data pipelines, data capacity, computing capacity, Analytics based algorithms, and AI. The automotive companies own new computing requirements that are only addressed by cloud and hybrid computing models by giving access to the enhanced capacity on demand when they have storage-intensive workloads and compute-intensive. Cloud providers are funding significant R and D resources in these areas specifically and the car companies are partnering with these providers to bring innovation in the correct form.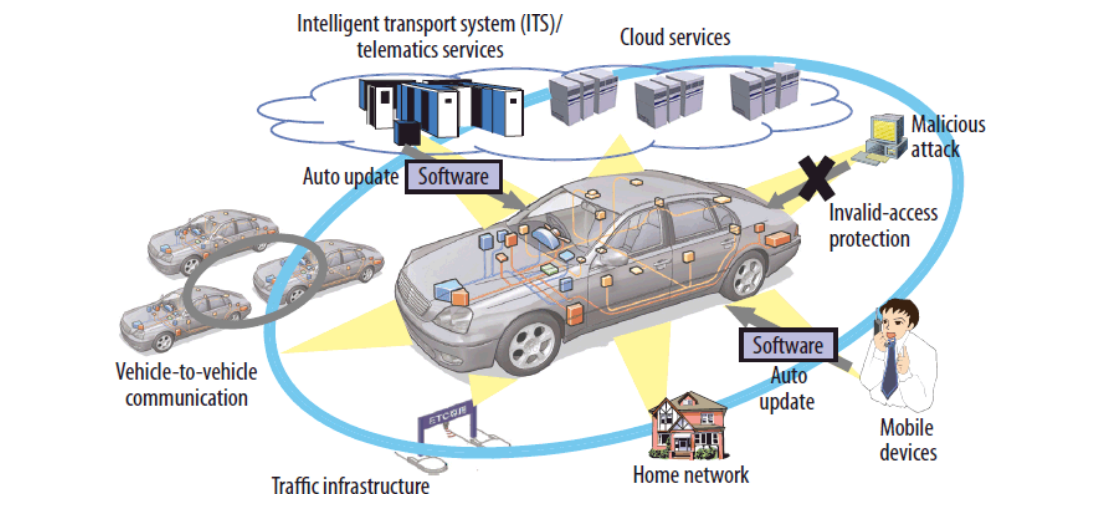 Examples:
Tesla: The Tesla model S is the superior example of the modern-era car as it has integration with the Tesla Cloud. The cloud enables the driver to come over any minor issue without involving the driver's physical effort.
BMW: The BMW automobile brand has integrated with IBM cloud through their BMW CarData network. The drivers using these cloud services can tackle the issue in a personalized manner.
7. AR/VR Solutions
It is specifically made for the newly joined employees in a company who can utilize the AR/VR model for learning motive as well as showcasing virtually to the customers. 3D printing assists the automotive industry in 3 basic ways. First, it allows fast Prototyping with the help of 3D printed models. This accelerates the testing phases and design of the production. Secondly, it enables the manufacturers to print the spare parts to match their needs and requirements. Lastly, the additive generation of composite materials guides to lighter, durable, and robust automotive parts.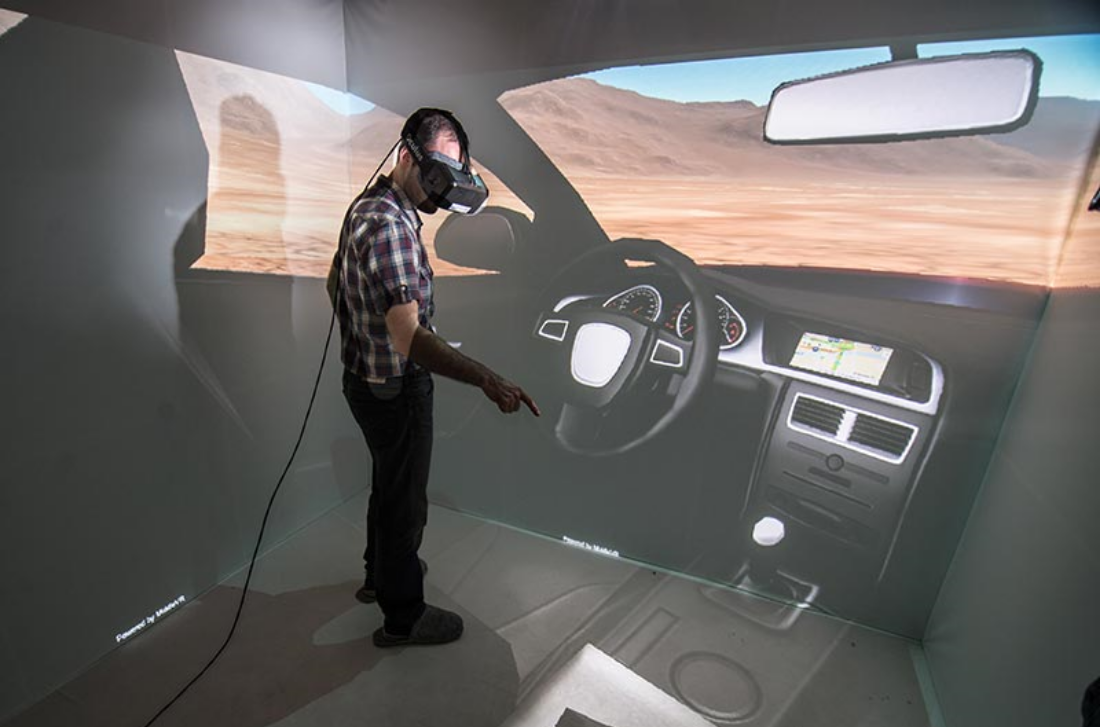 Examples:
BMW: A real-time example of the mixed reality trend in automotive is the BMW company- which uses an augmented dashboard for test-driving a specific car model with the minutest customization of the color and settings.
Toyota: Toyota has developed a virtual reality driving simulator known as the TeenDrive365. To be more precise, this stimulator helps the users to experience the fun of driving in virtual reality before they get themselves on the road. Furthermore, it is enabled with 3D graphics, realistic noises, full simulations, and animations of the road traffic. The TeenDrive365 teaches users to be attentive on the road to avoid any hurdles or distractions.
8. Vehicle-to-Vehicle Communication
This brand innovation can decrease traffic, sudden fatalities, severe vehicle accidents, etc. With the introduction of V2V innovation, a certain vehicle will receive a signal straight away from the rest of the vehicles in the entire car route.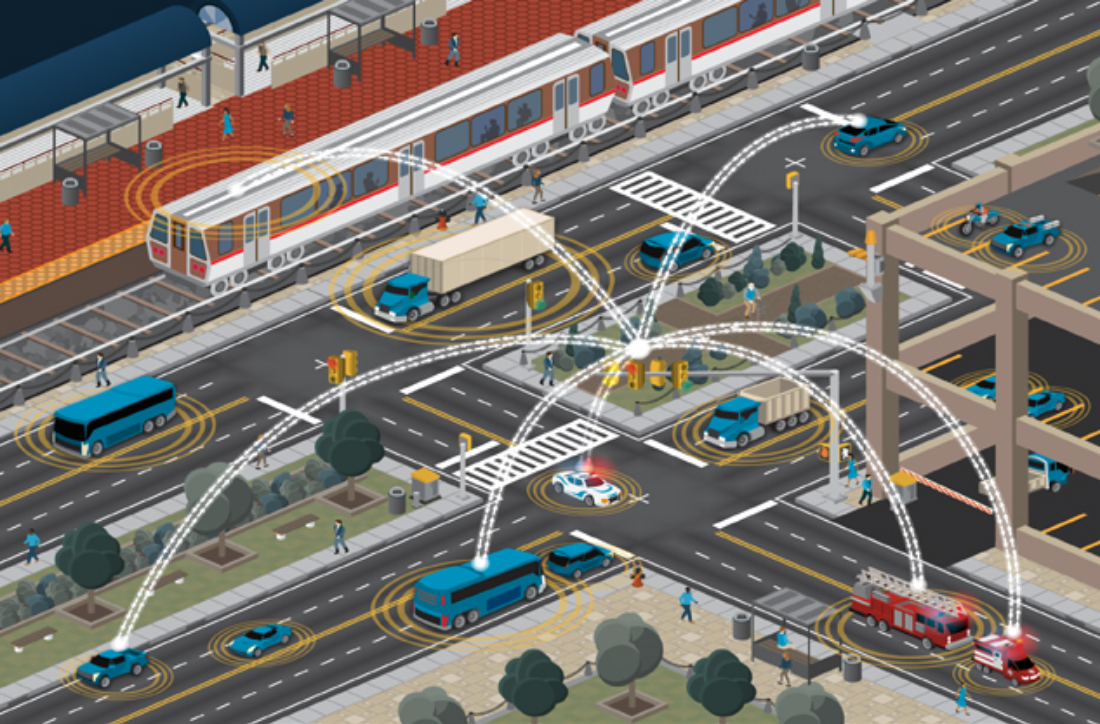 Examples:
Chorus Mobility: Chorus Mobility is a USA-based startup that develops applications based on blockchains for enhanced V2V communication. The applications allow Autonomous Vehicles to communicate and share information and data. Finally, the information that is shared involves the factors like the condition of traffic, roads, weather, etc.
Flexibility: Flexibility is a Russian-based startup that develops and generates close-range V2V solutions known as the Flexroad. When this is installed in certain vehicles, it allows the vehicle to interact with other vehicles in a limited or certain range. These vehicles warn each other about potential collisions and risks so that they can take preventive measures.
9. Smart Factory
A smart factory stands as a vital part of generating cars in a standardized, fast, and free of error manner across diverse locations around the globe. With the help of RPA engineers who are well-versed in using technologies like automation, modeling, and digitization to offer a stabilized and flexible manufacturing process in the foundation. Apart from using automation and robotics in the manufacturing industry, the adoption of digital factories can generate great business advantages.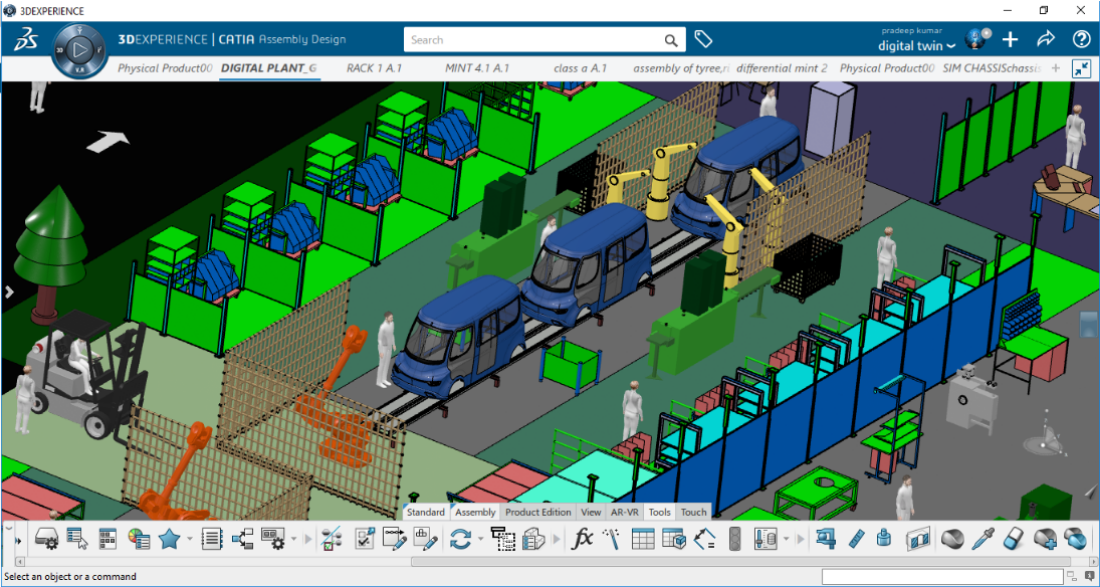 Examples:
Mercedes-Benz: The company uses virtual tools to aid their production and thus develop self-learning and optimizing production environments using data analytics.
Audi: In Mexico, the automobile leader Audi's plant leverages 30% plus benefits from its digital factory along with strategy, talent robot, and integrated system solution.
10. Electrification
Looking at the rate of depletion of the fossil fuel reserves and the amount of harm caused to the environment due to their use introduces us to electric vehicles. (EVs). To gain a more expanded adoption, EVs need to evolve to spot issues like Fleet electrification, low battery, insufficient charging infrastructure, high price, and fueling renewable energy-based charging grids.
Examples:
Lordstown Motors: Lordstown Motors is a US-based startup that makes an all-electric pickup truck. The truck Endurance TM is mapped to be a well-built vehicle and comes along with hardly any parts aa than traditional commercial vehicles. This enables extreme easy maintenance. This truck features a 4hub electric motor to offer a four-wheel drive and travel to distances over 250 miles on one single charge.
ChargeX: ChargeX is a German startup that provides a modular EV charging solution. It transforms parking spaces into well-built charging stations. Aqueduct, this startup platform is uncomplicated to install, and it has four charging modules using 22 kW energy. Using a Type2 charging cable, this solution offers accurate monthly reports as well. It also indicates the power requirements and automatically handles the charging speed for each of the vehicles.
Conclusion
I hope you are quenched by the futuristic prospects of the marvelous automotive industry trends 2024. Technology has the power to transform any mere experience into a utility-filled and profiting experience. Who in the early agricultural era thought that we today, shall be driving cars without investing hand-energy or decisive skills into the process? Be prepared for more such eye-widening advances in the automotive industry.
Do share your comments and feedback here.