January 14, 2019
5
min read
No developer likes to code the old-school way these days. Approaching deadlines, projects in pending and ambitions make us pick the best development tools to speed up the process. If you provide AngularJS development services to your client, you understand this fact already.
Tools make our lives easy while improving the quality of code. Therefore, using the best text editors, IDEs, debugging tools, development tools and testing aids is a smart idea. If you are not yet using such tools for AngularJS development, you are obstructing yourself from leveraging the full potential.
Check out these 10 tools which you should definitely use as an AngularJS Developer:
1. Sublime Text
Coding could be a tedious task, especially when you have to code a lot. Writing the code on notepad will not work at such times. You need a customizable text editor where you could organize your multiple projects.
Sublime Text is the first choice of developers in this scenario.
The powerful API and package ecosystem of this customizable editor is a treat to developers. It facilitates you for split editing, project switching, common palette, definition checking etc. It works well for AngularJS projects and more.
2. WebStorm
Sublime Text is more like a general-purpose code editor and can be used for your core PHP projects and so on too. But you want a more specialized JavaScript-specific text editor, also well-suited for HTML & CSS, we would suggest you choosing WebStorm.
This intelligent IDE is a powerful tool for modern-day JS development practices, and therefore, AngularJS Development. It catches your errors while you code and debugs the code as you proceed. It can be integrated with VCS and debugging tools. WebStorm works well for JavaScript, Typescript and stylesheet languages.
3. AngularUI
Unlike the first 2 tools which were editors/IDEs, AngularUI is a collection of UI components used in AngularJS development. With its help, you will surely be able to finish your projects faster.
The suite has around 26 modules. Instead of using widgets, you will be able to use the raw directives from these modules to speed up your coding. For example, you can use the UI Bootstrap module to leverage the power of Bootstrap components in AngularJS project. Similarly, the modules like sortable, slider, uploader, grid, Google maps work as per their names, enabling you to add different UI elements to your project.
4. Karma
Testing is one of the most important steps of the project development cycle. With tools like Karma, this process becomes easy and fast. With this test runner, you can test AngularJS projects, alongside the projects being developed using other JS frameworks.
Karma supports unit, E2E and midway testing. You can try simulating your projects on different browsers and mobile screens through it. So, if you want to stay assured about your projects' compatibility with multiple devices and browsers, Karma should be your sure shot tool from now on.
5. Jasmine
Jasmine is a test framework and generally used with Karma, about which we talk some seconds back. It is generally used for behavior-driven development, though you can customize it to utilize its capabilities for test-driven development too.
The BDD JavaScript Framework comes with no external dependencies and allows you to write tests easily. Jasmine automatically detects JS classes and functions from your code with the help of Karma. It is efficient at figuring out the unhandled code and notifying you about the same.
6. Generator Angular
Just a few of terminal commands and this AngularJS full-stack Generator will be ready to help you out in speedy AngularJS development. Its easy-to-use commands are the main reason, behind it, being wide use by AngularJS Developers.
With Generator Angular, you can setup development server, directives, view, unit testing environment, framework testing aids, controllers, filters and more. It also runs the tests using Karma. You can also install Bootstrap and other such modules using this tool.
In order to output TypeScript or CoffeeScript for your JS code, you will just need one or two commands while utilizing this tool.
7. Ng-Inspector
Most of the end-users are using Chrome, Mozilla and Safari as their web browser these days. Hence, it becomes necessary for the developers to test their projects properly from these browsers prior to the launch. Ng-inspector comes as a browser-extension for all these browsers.
Using this tool, you can test, debug and comprehend the issues which are there in your AngularJS application. Ng-inspector adds an inspector pane to your respective browser, making it easy for you to test the project. It checks the hierarchy, directives etc. in the real-time. You can hover over DOM elements and see their updating scope.
8. Djangular
This development tools can save you from a severe headache which bothers you using content development. For your web app, based on AngularJS, you can use Djangular. Setting up this tool is very easy.
Djangular utilizes Django and Angular to let you create content for your current Angular app. It is better to use Djangular and create content for your project as per your necessity than integrating each project with Django separately.
You can create different namespaces and enforce a consistent content structure for your apps. Your app's security standard also increases when you use this tool, as it enables CSPF protection.
9. Mocha.js
Mocha is another JavaScript testing framework, which is known for its flexibility and precise reporting. With a lot of features bundled with this tool, it surely is a simple and fun testing aid for the AngularJS developers.
Mochajs comes with browser support, global leak detection capability, async support, string diff & regexps testing support, auto-exit and more such capabilities. You can easily meta-generate suites and use cases with its help.
With a little effort, you will be able to gain knowledge about setting up Mocha with the right library or framework as per your needs. That's when you can utilize its complete potential.
10. NGX restAngular
NGX RestAngular is a perfect aid for those Angular-built web apps which need to fetch data from any RESTful API. This tool allows you to specify custom HTTP methods when you need a not-so-common response from the server, define names for the URLs, and utilize the nested Restful entities too.
With it, you will be able to send requests like GET, POST, DELETE and UPDATE easily. These requests can be sent to different services and servers without facing issues. Not just that, you can also send these requests from within an object. It reduces the request overhead by eliminating the need for creating separate objects for each new request.
Whether you are providing AngularJS Development Services to your clients or developing a project of your own, it is better to use the right set of tools to increase your potential and productivity. So, do not miss to try and adopt the best AngularJS tools from the list. Even if you are going to Hire AngularJS Developer, you should know about some of the tools they are using.
By the way, which is your favorite development companion out of these tools? Is there any tool which is very helpful for you in AngularJS Development, but we have not included in the list. Comment and let us know 🙂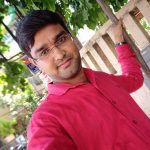 Ankit started his career in 2015 as a Software Engineer with hands-on skill on PHP Framework. He is very passionate about learning new languages. He has learned AngularJS, Ruby on Rails, Angular 2+ and VueJS and for last 3 years, he works as a Full Stack Developer with his technical experience and extraordinary performance. He enjoys writing blogs and sharing his technical expertise as an impactful contribution to his fellow developers.