Quick Summary:
"This blog overviews the top five robotic process automation tools impacting 2023. The blog explains each tool in detail, its features, pros, and cons. It also explains the criteria to find the best RPA tool suiting your needs and guidelines to find the best RPA development company that helps you attain complete process automation and delivers optimum ROI."
Table of Contents
Introduction
Robotic Process Automation tools represent the technologies responsible for automating processes and workflows. These rpa automation tools achieve full-scale automation by interacting with processes and workflows in a similar way humans would interact, i.e., by utilizing a user interface. The purpose of RPA tools is to automate the processes that are repetitive in nature, cumbersome, error-prone, and time-consuming.
NOTE: Robotic in RPA is not a physical robot but a computer program.
Top 5 Robotic Process Automation Tools in 2023
Post-COVID global businesses have understood the importance of automation, and Robotic Process Automation tools have grown exponentially in recent years. Besides, many business leaders are looking to leverage RPA technology to increase efficiency and enjoy the ROI. If you are exploring the best Robotic Process Automation Tools to work with and don't know which rpa tool is in demand, here is a list of Top RPA tools you must consider in 2023.
BluePrism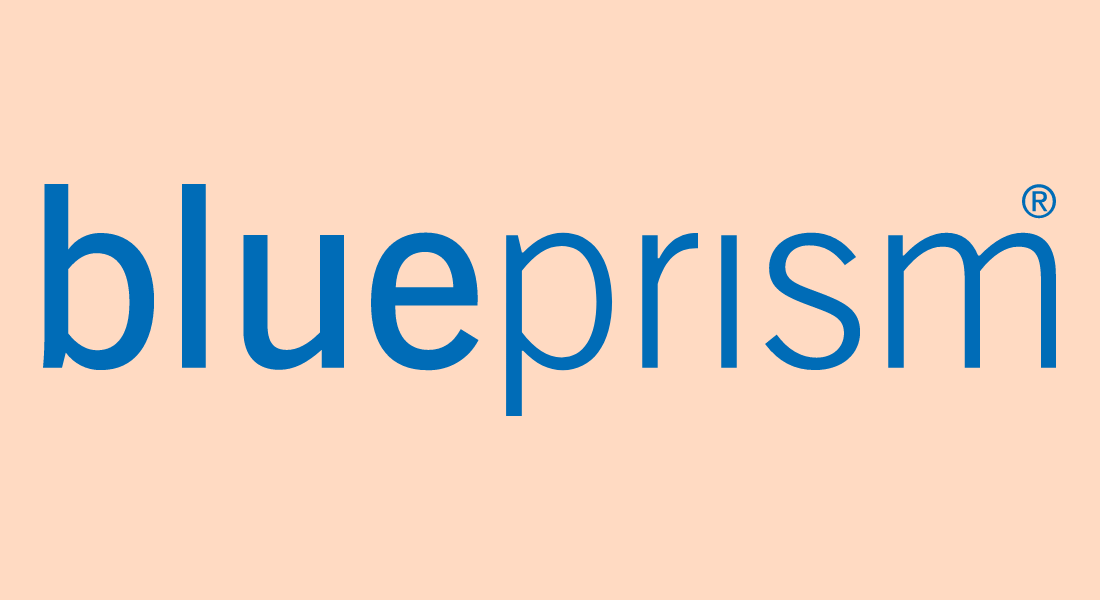 BluePrism is one of the Robotic Process Automation tools widely used to automate complicated and end-to-end business processes. Powered by virtual robots and based on Java Programming language, BluePrism can bring the virtual workforce into reality. It offers a visual designer, and drag-and-drop technology makes it easier even for novices to use the tool effectively.
Features of BluePrism
It can automate unlimited processes within a business, ensuring all the processes are secure and accurate.
Features such as load balancing, end-to-end auditing, and data encryption make BluePrism one of the robust RPA tools.
It is a scalable tool as it allows central management for process automation that can be done as needed and monitored centrally.
Dashboard configuration in BluePrism enables users to redirect the session monitoring data directly into the monitoring systems.
Being autonomous, BluePrism performs processing on all the generated data and stores it in a central database, ensuring precise data abstraction of data and security of processes.
The robots in BluePrism execute intelligent capabilities by connecting to the systems and dynamically reacting to the data responses.
Pros of BluePrism
End-to-end auditing by the digital workforce ensures better service quality.
The tool is designed to perform with high accuracy and advanced precision.
It offers a scalable approach that empowers the Digital Workforce to perform tasks.
Despite their onscreen position, the multi-environment, and quick service deployment helps automate the application controls.
The digital workforce is designed to work 24/7 without rest with high accuracy.
Cons of BluePrism
The existing OCR functionality lacks capability and accuracy.
The application modeler has some limitations making it difficult for novices to use Surface Automation image recognition.
It isn't easy to edit an object during debugging, especially when you want to customize it.
UiPath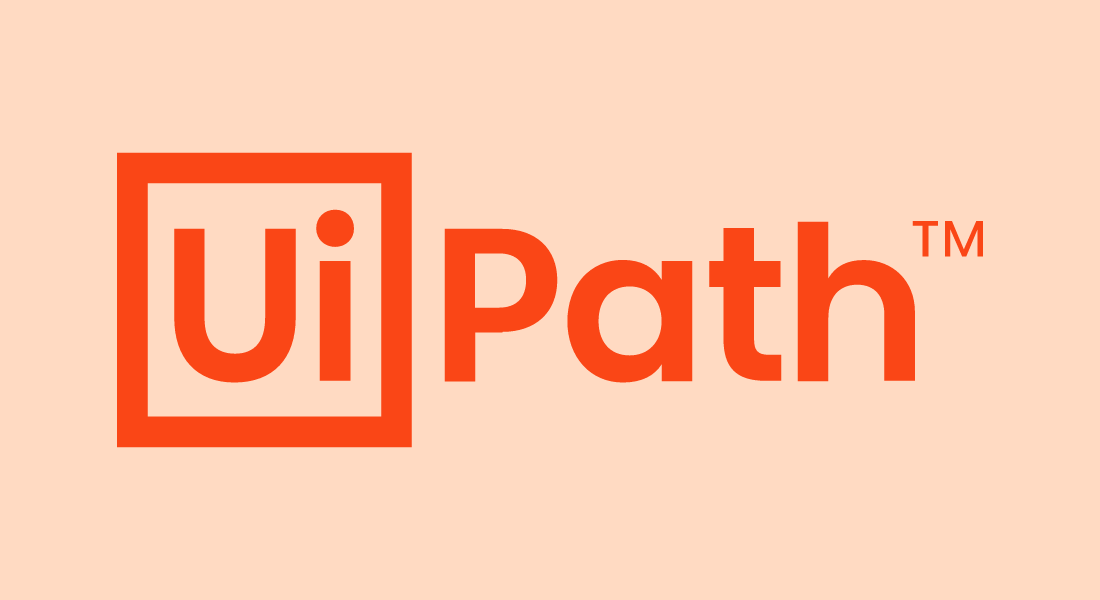 UiPath is one of the most trusted and reliable Robotic Process Automation tools used for large-scale end-to-end automation. It offers drag-and-drop functionality, making it easier for everyone to use it, even for Windows desktop automation. UiPath offers different editions of the same Robotic Process Automation tool supporting other needs. The best part of its offerings is it has an active community that is proactive in solving all kinds of issues.
If you are looking to implement UiPath for your business and need professional help, you can hire UiPath developers who are well-versed in the tool's features and functionalities. These developers can help you customize UiPath to your business needs and ensure smooth implementation.
Features of UiPath
A graphical workplace with drag-and-drop functionality to convert business processes into visual workflows.
Record and playback is a feature that allows users to record a repetitive activity and create an automated process sequence. It has four options – Basic, Desktop, Web, and Citrix Recording.
UiPath has almost 300+ predefined activity sets that users can leverage for process automation.
UiPath screen scraping helps scrape data with repetitive structure and works seamlessly with .Net, Java, SAP, Flash, Legacy systems, and PDF.
It maintains high-security standards in auto login and robustness by offering multi-tenancy.
Pros of UiPath
Offers speed, accessibility, and agility to automate processes, thereby increasing the productivity of the process.
UiPatn robots can work 24/7 without taking a break, making it a cost-efficient tool.
As it performs a single task, monitoring and reporting data becomes easier, thereby preventing data leakage within a process.
It offers a centralized management server and holistic analytics and audit capabilities.
Cons of UiPath
UiPath Orchestrator misses local hosting in the community edition.
The Orchestrator community edition offers a limited number of robots for use.
Activating libraries from the nugget package is a headache for many.
UiPath fails to double up as a cognitive computing solution.
AutomationAnywhere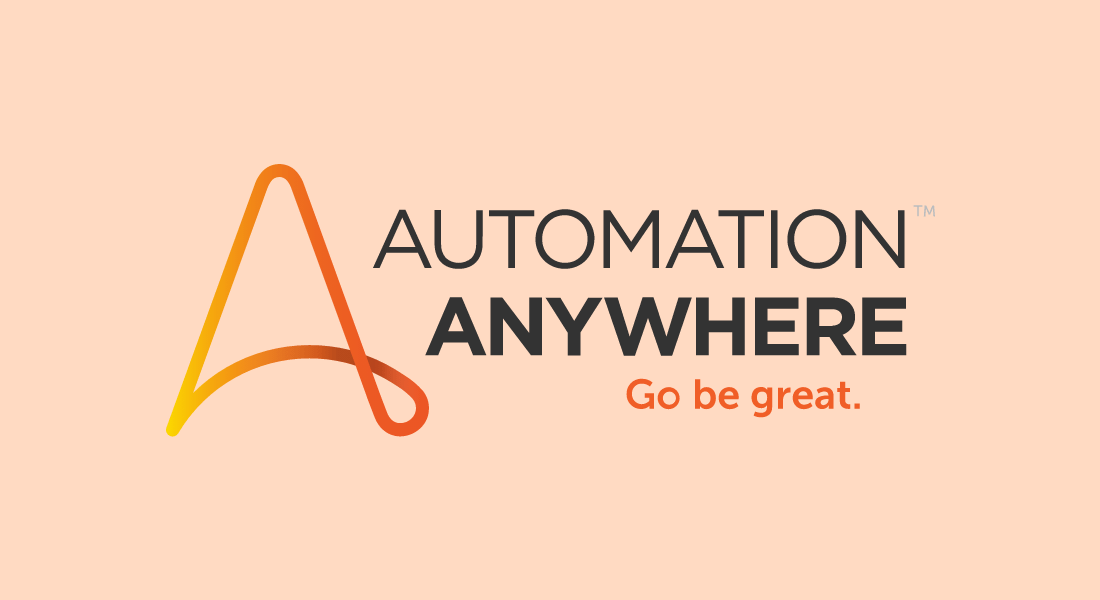 AutomationAnywhere is one of the globally recognized Robotic Process Automation tools in market. Known for its powerful and user-friendly interface, AutomationAnywhere automates complex business tasks by employing software bots. It combines conventional, traditional, and intelligent RPA elements like machine learning, natural language processing, and reading unstructured data.
Features of AutomationAnywhere
It uses SMART automation technology for automating complex and complicated tasks.
The Auto-Calibration technology helps AutomationAnywhere to stay agile and change according to the situation.
The embedded AI capabilities in the tool empower bots created using AA to perform tasks mimicking human intelligence and proficiency.
AutomationAnywhere is the only probable tool with analytic and cognitive abilities licensing it to work seamlessly with unstructured and semi-structured data.
Data extraction and running classification algorithms are possible due to the machine learning capabilities of these artificial intelligence tools.
Allows easy queuing, launching, managing, orchestrating, and maintaining bots on-premise or in cloud infrastructure using bot control rooms.
Pros of AutomationAnywhere
AutomationAnywhere offers increased scalability and differential flexibility, rarely seen in other robotic process automation tools.
The scriptless technology and the drag-and-drop interface allow anyone to record and deploy bots without coding skills.
The IQ bot speeds up the automation process and brings in reliability at lower costs.
It gives easy access to numerous prebuilt and ready-to-use bots from BotStore.
Cons of AutomationAnywhere
Citizen developers cannot code or customize the bots easily as it might lead to instability and bot performance issues.
The community edition has some limitations regarding using queues and credentials.
Community edition users can register multiple devices but are allowed to log in on a single device and run a bot on a single device at a time.
AutomationAnywhere community users can use one Bot Creator at a time but can create multiple bots.
Do you need a strong and cohesive RPA solution?
Hire RPA engineers from us to build a state-of-the-art RPA solution that helps you create a streamlined roadmap for a scalable digital workforce.
Pega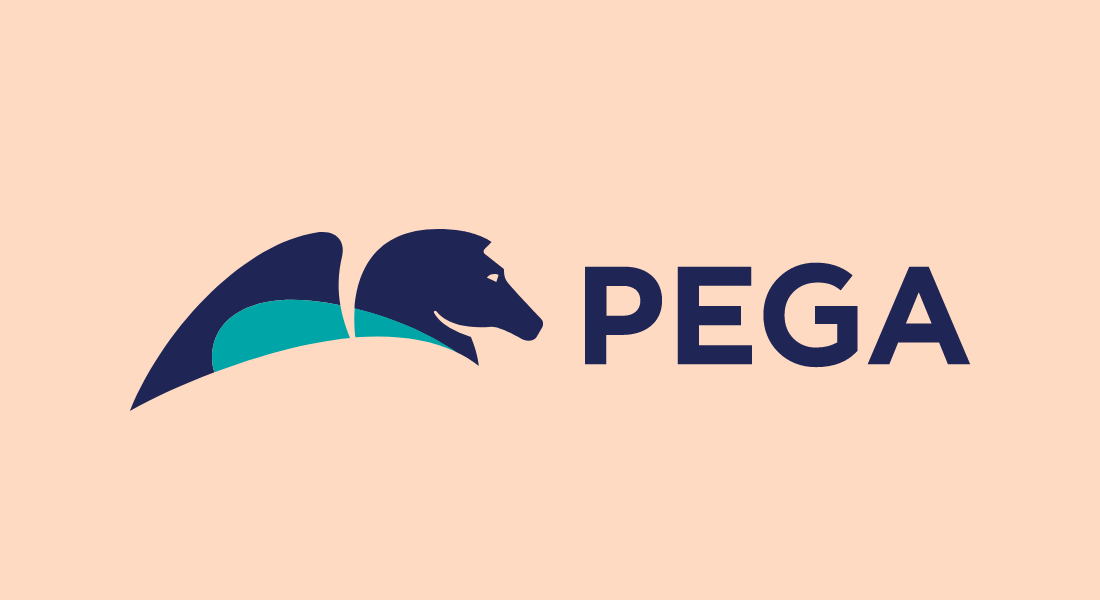 Pega is an industry-leading low code robotic process automation software platform that helps businesses to automate processes and unify workflows. With an adaptive cloud architecture built on a unified Pega platform, companies can quickly deploy and rapidly meet strategic business needs by extending applications. The award-winning capabilities in CRM, digital process automation, induced AI, and RPA capabilities make Pega one of the leading robotic process automation tools.
Features of Pega
It is a robust and reliable RPA tool providing unprecedented support per object-level integration for enterprise applications and legacy and custom systems.
Design-once-and-deploy-anywhere is a unique model offered by Pega, allowing any channel to be interfaced with the Pega UI.
Pega Live-Data is another advantageous feature that collects, integrates,m analyzes, and presents the entire business data in a simple format ensuring delivery of the correct data to the right people at the right time.
Caching option, along with loose coupling and presentation layers, allows for making flexible changes to the data.
The Pega situational layer cake adjusts the business processes per customer requirements and geographies.
Pros of Pega
It supports faster application development for speedy conversions of business objectives into executable processes.
Pega allows easy migration from the data center to the cloud and vice-versa.
The flexible UI enables users to smoothly transition from one device to another, offering a similar user experience.
It provides an integrated form design tool and a web-based tool beneficial for customizing and automating processes.
Cons of Pega
Compared to other robotic process automation tools, Pega is somewhat expensive, especially for small-scale companies.
It is challenging to integrate Pega with non-relational databases.
Only partners get free access to libraries, resources, and communities related to learning Pega.
You May Also like to Read: Machine Learning And IoT– How It Can Be Beneficial For Businesses?
Kofax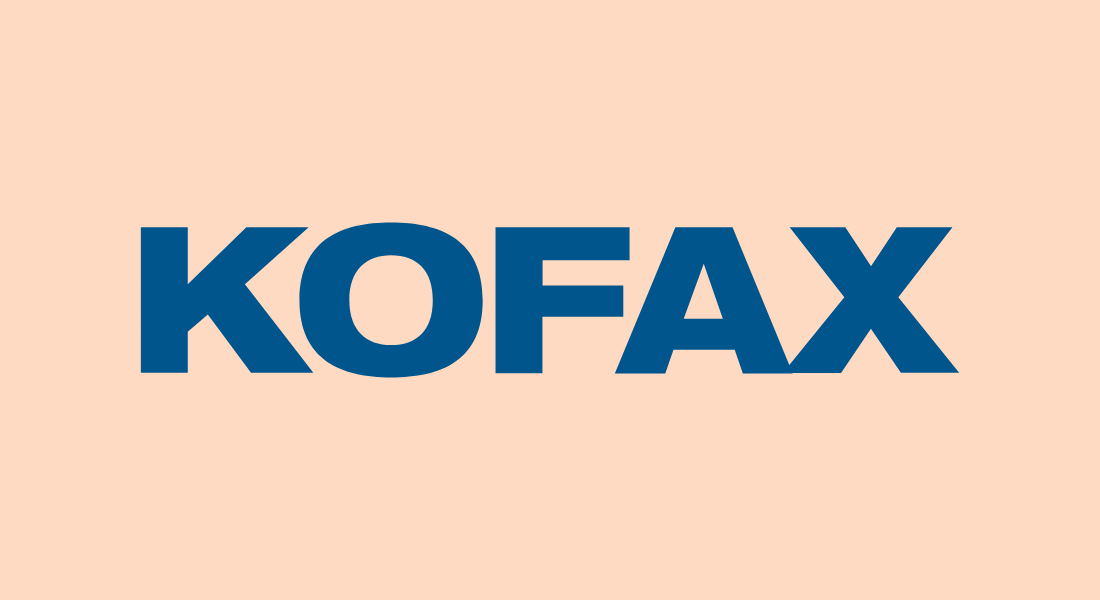 Kofax is one of the market-leading AI-powered tools used in robotic process automation. It carries the wealthiest set of next-gen RPA capabilities. Users can automate processes by building, deploying, and managing intelligent robots on the centralized server without needing APIs, scripting, or writing codes. Kofax RPA combines business process management, process mining, cognitive document automation, and robotic process automation to automate information-intensive processes.
Features of Kofax
Kofax RPA Design Studio is a unified robot designer made available for users to leverage a rich library of reusable process snippet activities.
A server-based architecture with centralized administration monitoring, controlling, and executing robotic process automation.
Automated process discovery and RPA analytics capture intensive manual ac activities and identifies processes and tasks for automation.
Cognitive Document Automation with embedded AI and machine learning analysis learns and processes unstructured data seamlessly.
Allows users to design Kaplets – lightweight web-based business applications for the execution of robots.
Pros of Kofax
Kofax helps fully automate process information, resulting in greater employee productivity, maximum operational efficiency, minimized costs, and insights into critical business decisions.
Kofax can be used to automate numerous tasks, and intelligent robots can interact with any number of business applications or data sources.
Unlike other robotic process automation tools. Kofax provides the liberty to publish the robots with SOAP or REST services, Java or .NET API endpoints.
Kofax comes with an industry-standard Version Control System making it easier to manage multiple robots and the entire enterprise robot lifecycle.
Cons of Kofax
Unlike other robotic process automation tools, Kofax might be a complicated platform for many since it requires hard coding.
Cognitive and AI capabilities are outdated, and few resources are available online.
Evolution and upgradation in Kofax are too frequent and extremely fast. Hence might cause difficulties to match pace with the evolving capabilities.
Criteria to Choose the Best Robotic Process Automation Tools in 2023
Remember that RPA is fragile and can easily break due to any hiccup. For example, you buy a high-end sports car that runs like butter on smooth roads, but when you ride it on bumpy terrains, it goes back to the repair pit for a tune-up.
Similarly, for RPA, everything works fine like a honey flow. However, a slight change in the user interface or an unscheduled update will break it. Therefore selecting the best Robotic Process Automation Tools is a primary task to taste the RPA's success.
Here are the criteria to select the best RPA tools in 2023,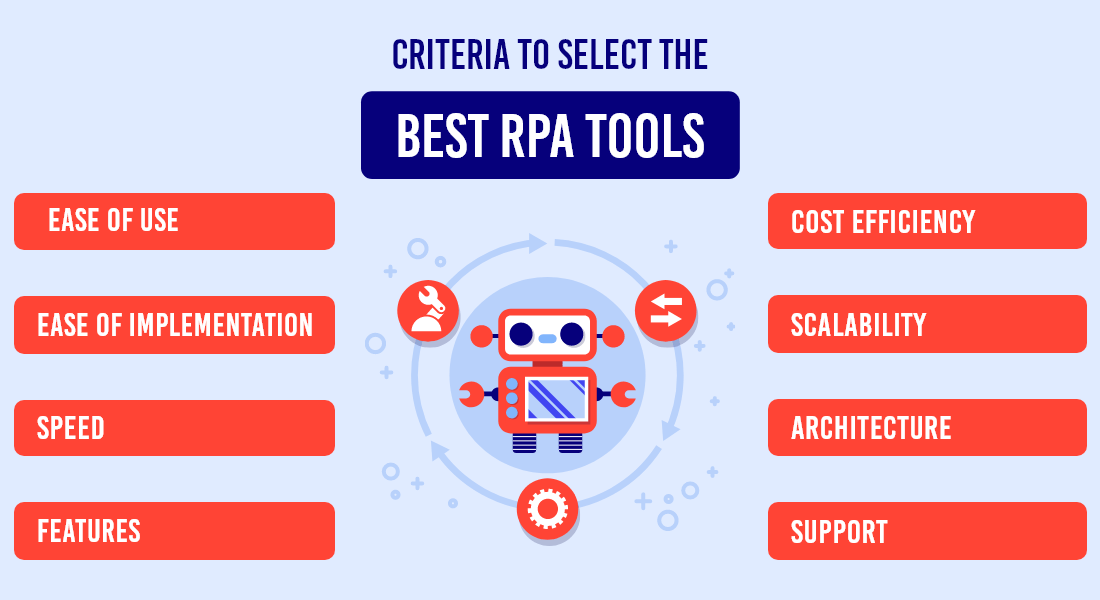 Ease of Use
Prefer working with robotic process automation tools that are easy to work with. Ensure it is flexible and scalable to accommodate basic process automation. In addition, select the best RPA tools that are easy to learn, user-friendly, and can be mastered quickly.
Ease of Implementation
The selected RPA automation tools must offer versatile integrations. Be informed that the good robotic process automation tools are non-invasive and are easily compatible with legacy systems and third-party applications.
Speed
As per our discussion with WebScraping.Ai – The purpose to opt for the right robotic process automation tools is to improve the speed and efficiency of repetitive and manual processes. Ensure the RPA tool maps processes quickly and facilitates rapid building and deployment of robots.
Features
One of the primary distinguishing factors between robotic process automation tools is their features. Look for the top Robotic process automation tools offering Screen scraping, scalability, cognitive capabilities, and AI & Machine Learning powers. Besides, giving importance to security and compliance features is also necessary to find the best RPA tools meeting your needs.
Cost Efficiency
The cost of the RPA tool plays a pivotal role in finding the most suitable robotic process automation tools. Understand the initial setup costs, license fees, vendor fees, additional costs, maintenance costs, and more, and decide the RPA tool's price. If you are a small organization, the cost of the RPA tool does matter in selecting the best RPA tools.
Scalability
Choose the robotic process automation tools having the power to scale as per your needs. Understanding the growth, you intend to attain in the future, go for the RPA tools offering an extensive scope of usage and accessibility. Also, ensure the chosen tool easily integrates with the newer technologies.
Architecture
A well-defined architecture of the robotic process automation tools determines how easy it is to use and how it will help you achieve process automation. Check the skills and controls offered by each RPA tool and understand their capability to work in an attended and unattended environment. Prefer top RPA tools offering robust delivery, layered design for deployment and maintenance, reusable components, and robot integration with legacy systems.
Support
Analyze the kind of support provided by each RPA tool. Understand if the support is contractual or if a dedicated round-the-clock support team extends help 24/7. Get to know if you will get access to the support forums, knowledge centers, and communities. Check the documentation provided by the RPA tools that will assist you in easy deployment by reducing errors and delays. Prefer robotic process automation tools offering training, certification, and access to technological innovations in the future.
How to Select The Best RPA Development Company?
Robotic process automation is a disruptive technology and needs to be implemented correctly. A flawed RPA implementation will not only bring you back to the start but will cause some catastrophic damage. To automate and transform your business, along with the best RPA tool, you need a reputed and reliable RPA development company.
Here are some criteria that will help you choose the best RPA development company,
Expertise
Prefer working with a company that couples technical expertise with process improvement and automation capabilities. A company having precise knowledge of business processes and operations is the right partner to determine the processes benefitting from RPA. RPA partners that can spot inefficiencies and redesign processes to achieve expected business outcomes are the best at delivering optimum ROI.
Experience
It is better if the company has the right expertise in using the RPA tool you have chosen. Knowledge of the right technology helps overcome challenges, making RPA implementation easy. It is like a cherry on top if the company has certified RPA professionals justifying their RPA development and implementation skills. Prefer working with RPA partners having a team of AI and ML engineers to provide the best outcome.
Geography
RPA technology is facing a talent shortage; therefore, it is the best idea to either hire RPA developers or consider offshore or nearshore RPA development companies. Ensure the company guarantees the depth and quality of resources required to meet your business requirements and project deadlines. Selecting an RPA development company like Bacancy technology helps reduce labor costs by 30 to 40% compared to getting the job done in the USA.
History
Some companies will have more experience in specific technologies, industries, or processes. Although a record of successful project completions in the past is 'nice to have, it is never a 'must have.' Find an RPA partner having a weighted resume of happy clients, positive reviews, and an affirmative reputation. Prefer an RPA development company with a proven track record of delivering creative, innovative, and sustainable solutions.
Bacancy is a globally recognized IT development and consulting company. Along with innovative RPA consulting services and solutions, Bacancy offers RPA strategy development, Proof of value services, RPA business case development, production roll-out for RPA, and robotic process automation managed services.
Conclusion
In the post-COVID era, global organizations want to enhance efficiency and increase productivity by automating manual and error-prone processes. It has led to incremental demand for Robotic Process Automation Tools. You might have understood each RPA tool mentioned here and the process of selecting the best RPA tool and RPA partner. It is up to you to choose the best robotic process automation tool to suit your needs.
Frequently Asked Questions (FAQs)