Last Updated on January 2, 2023
October 12, 2018
6
min read
The Internet of Things holds a huge potential and have a great impact on various businesses and automating processes without any human-to-human or human-to-computer interaction.
The IoT has successfully embedded itself in the homes, infrastructure and top-notch industries to optimize their operations. IoT as an astounding technology has an immense impact on distinct industries. In the 1990s the fixed internet connection has successfully connected 1 billion users via PCs, whereas in the 2000, the mobile internet has connected 2 billion users via smartphone and on the other hand IoT is expected to have 28 Billion connections (things) to the internet by 2020 with appliances, automobiles, Smartwatches and industrial equipment. Based on the ability to offer advanced interconnections the communication amongst systems, devices and services are expected to bring disruption in the repercussions span across regions and industries.
IoT is likely to enter into familiar industries in a completely revolutionary way that people would have barely thought of and it's worth taking a brief look at the unexpected ways. As per the McKinsey reports IoT is estimated to have an $11.1 trillion industry by 2025. Let me get you through how various industries across different sectors are making an intelligent yet viable use of IoT to reduce costs, maximize productivity and increase revenue.
How IoT Works?
IoT is a new revolutionary concept of unified connections to facilitate smart co-ordination between users and their devices. It entails a network of data, processes and people as it allows things to be controlled and sensed remotely across existing network infrastructures.
Nearly all types of industries will benefit from the IoT to streamline their production and manage their customer experience. As industrial IoT solutions allow for more affordable, efficient and easy way to maintain processes.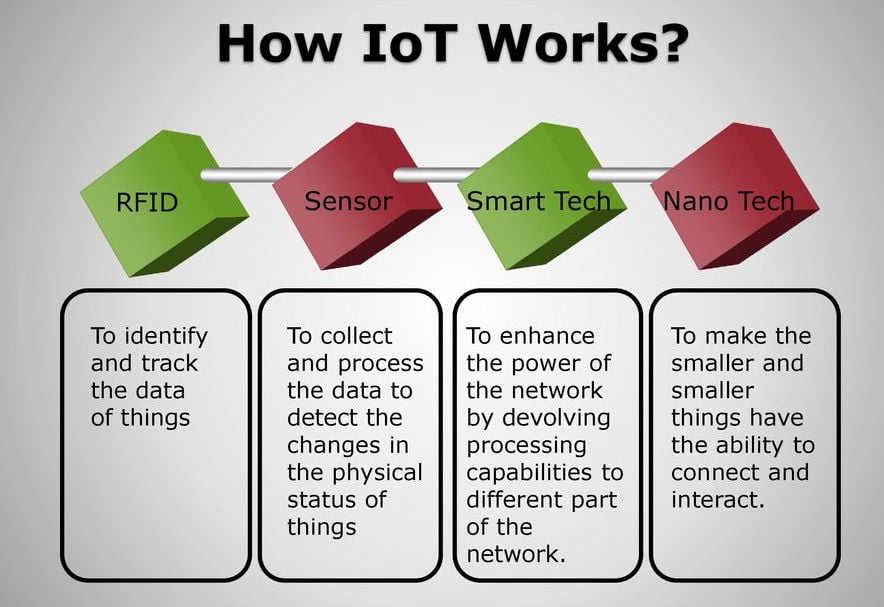 To identify and track the data of things. To collect and process the data to detect the changes in the physical status of things. To enhance the power of the network by devolving processing capabilities to the different part of the network. To make the smaller and smaller things have the ability to connect and interact.
To identify and track the data of things. To collect and process the data to detect the changes in the physical status of things. To enhance the power of the network by devolving processing capabilities to the different part of the network. To make the smaller and smaller things have the ability to connect and interact.
1. IoT For Retail Industry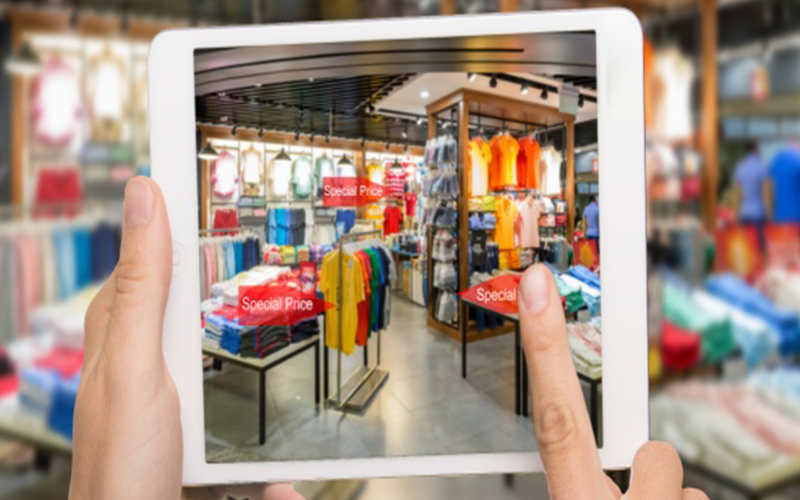 IoT is embodied with AI and VR and it is considerably transforming in-store retail landscape. IoT is enabling retailers to have all the details from inventory and sales to supply chain as it is delivering data-driven insights. With the help of IoT it helps to keep a check of stock, other problems and other personalized experiences and it's enabling retailers to devise a strategy for upsell and cross-sell edges to drive ROI. The built-in analytics will undoubtedly help them to deliver improved customer experience and will transform a visitor to a loyal customer.
2. IoT For Smart Manufacturing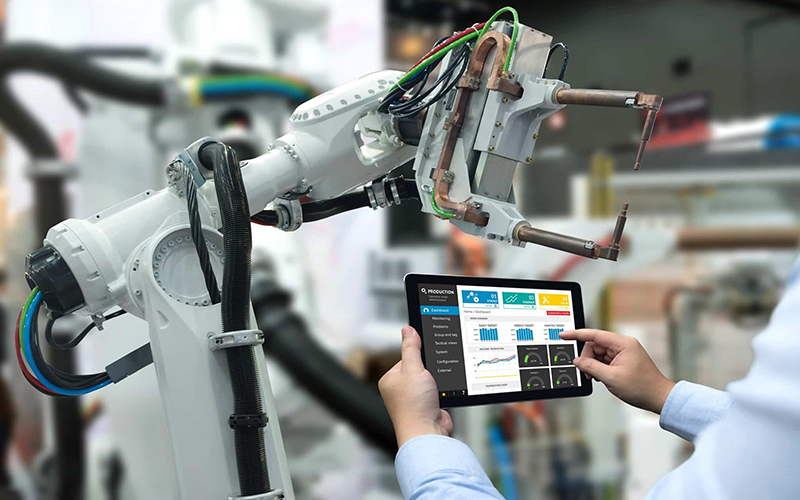 Amongst all the industries, the manufacturing industry is widely and speedily adopting IoT. As per the recent updates from Business Insider, the industry is planning to invest $140 Billion in IoT solutions in next demi-decade. The increased production and reduced cost are driving the manufactures towards the IoT application. IoT has successfully helped the manufacturers to secure their critical infrastructure, build their remote management and make intelligent data tools to draw trends.
Thus as a manufacturer, you can optimize production, unlock operational efficiency, emerge as an industry leader and increase worker safety by responding to the emerging needs.
3. IoT For Energy Sector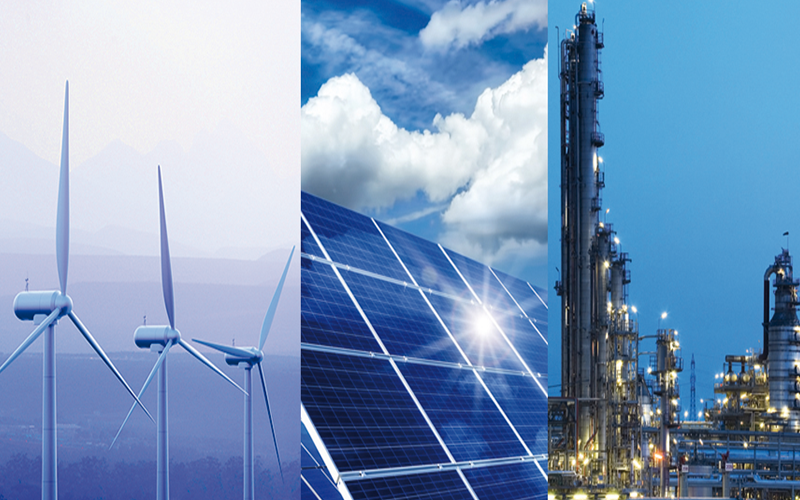 Whether you are into power distribution, maintenance or power generation, if you are looking for an improved visualization and best practice security tools for vulnerability assessments to cater your diverse business as well as consumers' needs, then choose IoT for energy sector. IoT has a justifiable solution to stay more organized in the current scenario for emerging market. As it empowers customers to have a smart home with devices like refrigerators, smart heating systems, connected security cameras as well as lighting.
4. IoT For Healthcare Industry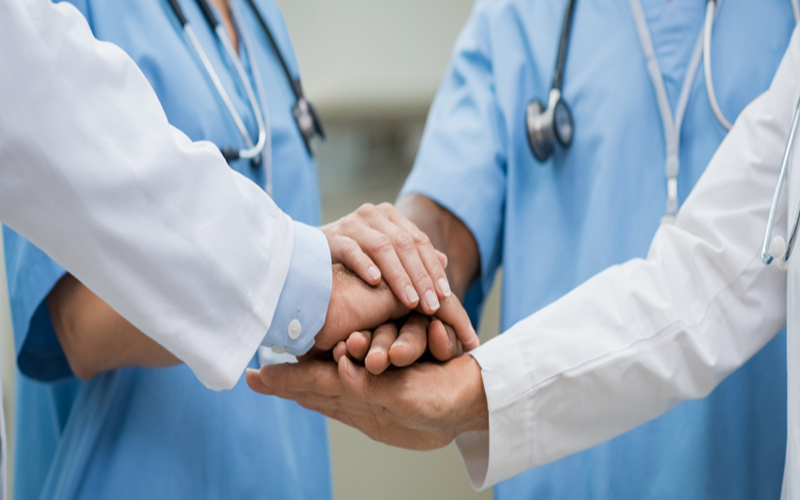 IoT in healthcare holds potential lifesaving capabilities to improve patient's quality of life and enable self-monitoring for the better management of health. IoT biometric devices allow health professionals to supervise the whole ward at a glance from tablet screen. The real-time monitoring data can be analyzed to provide the patient's health as well as medical intervention.
5. IoT For Agriculture
The most significant industry that demands a revolutionary transformation is Agriculture as it is citing the critical socio-economic problems like stunted growth, hunger and other significant health hazards. Fortunately, IoT has successfully make its way to this field to remotely monitor and control pumps, equipment and environmental monitoring of chemical levels. New IoT-enabling practices such as livestock, monitoring crops and obtaining statistics are helping farmers to meet the world's food demands in the coming years.
6. IoT For Education Industry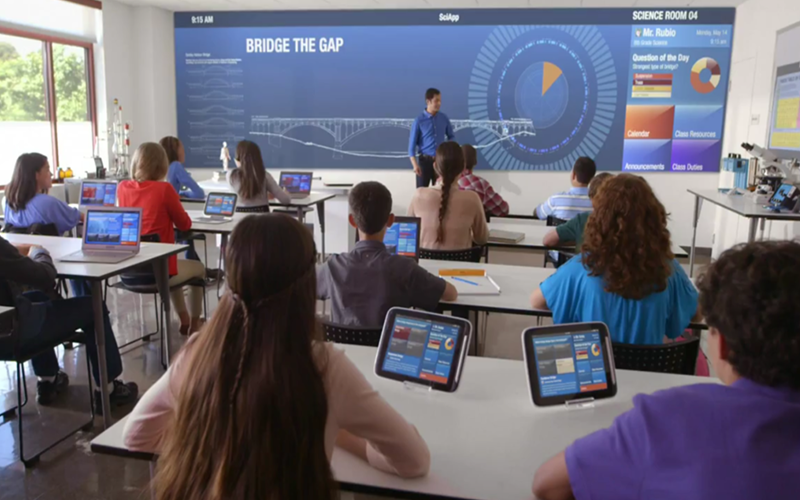 IoT is a win-win platform for the education industry as it is providing the connected experience to teachers, learners, administrators and regulators. IoT is supplementing the textbooks with digital QR codes so soon books will become a thing of the past. IoT development and integration enables the administrator to create a safer campus that will help with round-the-clock monitoring of the campus. So, the complex subject matter will have interactive digital classroom.
7. IoT For Smart Buildings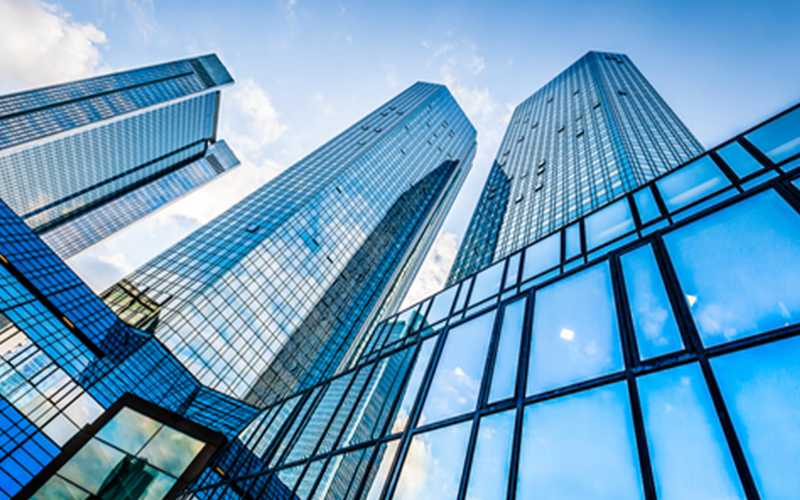 The Internet of Things have a significant impact on commercial, real-estate and construction industries. The new breed of smart buildings is helping organizations to focus on cost reduction with more aligned priorities of property. Through the incorporation of IoT have new revenue generation opportunities and new levels of occupant comfort.
Wrapping Up
Internet of Things is helping various industries to gather huge amounts of data by understanding the information as it requires right investment in the right technology to draw actionable conclusions. Future innovations and investment in IoT will bring more disruptions in almost every next big industry. It is significant that organizations as well as industries incorporate IoT into their existing initiatives to leverage the significant benefits of future innovations.