Quick Overview:
One major challenge that organizations face in the digital world is the manual handling of employee details. With processes taking weeks or months to get approved, paperwork to handle these processes can lead to considerable human errors. Besides being time-consuming, there are chances that the papers might fall into the wrong hands.
Several organizations lack accurate employee management, which restrains employees from accessing or manage their details without the assistance of the HR department and hence are unable to achieve their goals due to employee dissatisfaction. Another challenge involves when employee information is needed at short notice and managers cannot obtain it remotely. By implementing the best Performance management software, organizations and employees can benefit highly.
Read this engaging Performance Management Case Study and share your feedback on the same.
Introduction of Employee Management System
Aren't employees the backbone of every organization? Well, this directly indicates they need a proper management system to help any organization reach heights. With a robust employee performance management system software, it becomes easy for HR managers to keep track of all their employee records. A performance management software enables administrators to add new employee data, edit current employee details, and evaluate employee performance. A vital part of the HR department is the employee performance management software.
With an intense increase in the human workforce, introducing computerized management systems has become crucial. This case study states its comprehensive approach towards developing a unique performance management system to facilitate manual HR tasks, thus bringing a major paradigm shift in the usual employee/employee information handling processes.
Since 2020, just as the COVID times changed the working patterns, HR managers are considering changes to performance management patterns, as per Gartner.

In this Employee Performance Management Case Study, we have shared what our client needed and how we helped them achieve their goals with our solution.
Client Overview
The client is a US-based company that has an employee strength of over 600.
Business Challenges
The client required robust solutions that could cut down the traditional HR system. They wanted us to introduce a new system that combines onboarding, payroll, recruiting, performance monitoring, and corporate administration. The end product must automate each HR operation, thereby storing data unified for easy access by employees and HR managers. The system should maintain employee details in a single database having authority access and strong privacy.
Functional Challenges
Since the organization holds numerous employees and trainees, managing codes for HR managers becomes quite difficult.
Technical Challenges
The system had to be empowered with notifications, document expiry tracker, and role-based user access for diverse roles such as HR managers, Operations Managers, CEO, CTO, etc. They require robust software that can easily organize and keep track of their employee's data and daily task reports.
Our Solution- Agile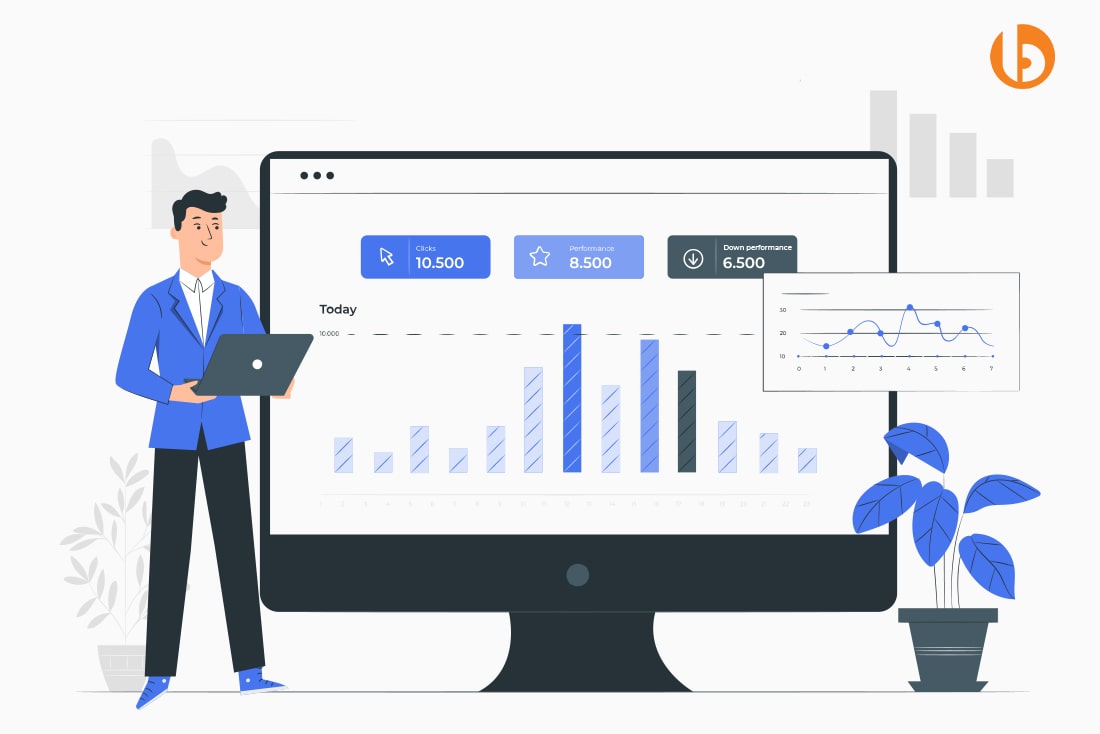 Catering to the client's requirements, our team of creative minds developed a robust software that enables accurate processing of payroll, managing employee records, and handling onboarding tasks. Our solution was to cut down the common manual tasks of HR managers and combine the most critical employee performance management software functions in a one-stop platform.
Keeping organizational documents and data in one repository certifies high security and smooth access of respective data among employees and HR managers. Having introduced this, we created exceptional Employee-centric software that involves enhanced staff management features.
We have built software that entirely focuses on incredible employee management by presenting a single platform that manages all the employee data. The prime concern was to build a system where all crucial data of the company's staff can be managed, and unnecessary data processes and entries can be reduced.
Our developers implemented the Agile development process to build this solution which aided in client satisfaction and up-to-the-mark expected output.
Performance Management System Features and Functionalities
HR Forms: To recruit and manage employees effectively.
Employee-Issue: It can record usual workplace issues.
Dashboard: Displays all the significant performance metrics of the employee.
Employee on probation: Tests the employee performance based on their position.
Employee Appraisals Cards: To promote productivity and greater employee engagement.
Employee on leave and next 3 days leave: HR can review leaves and attendance of each employee.
Goal listing: To plan actions and motivate employees.
Appraisal Forms: Document to evaluate the overall performance of the employee.
Time Tracking UI: Creates timesheet data for better payroll.
Performance Management System Software Technical Stack
Here are a few ways how the creative minds of our development team accomplished the client's requirements.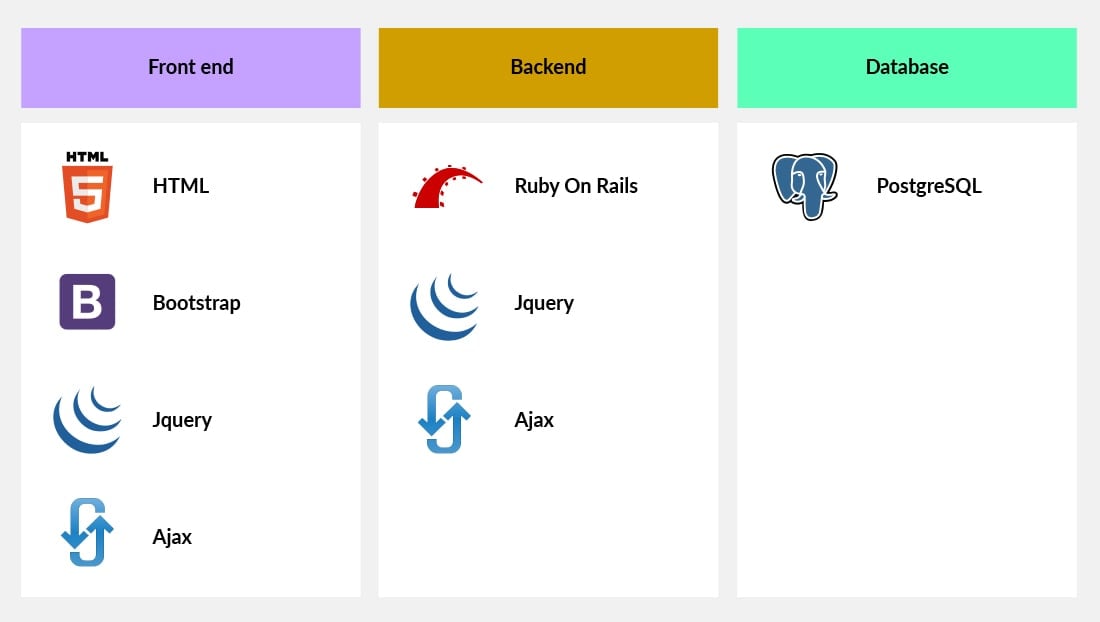 Performance Management System Case Study: Business Benefits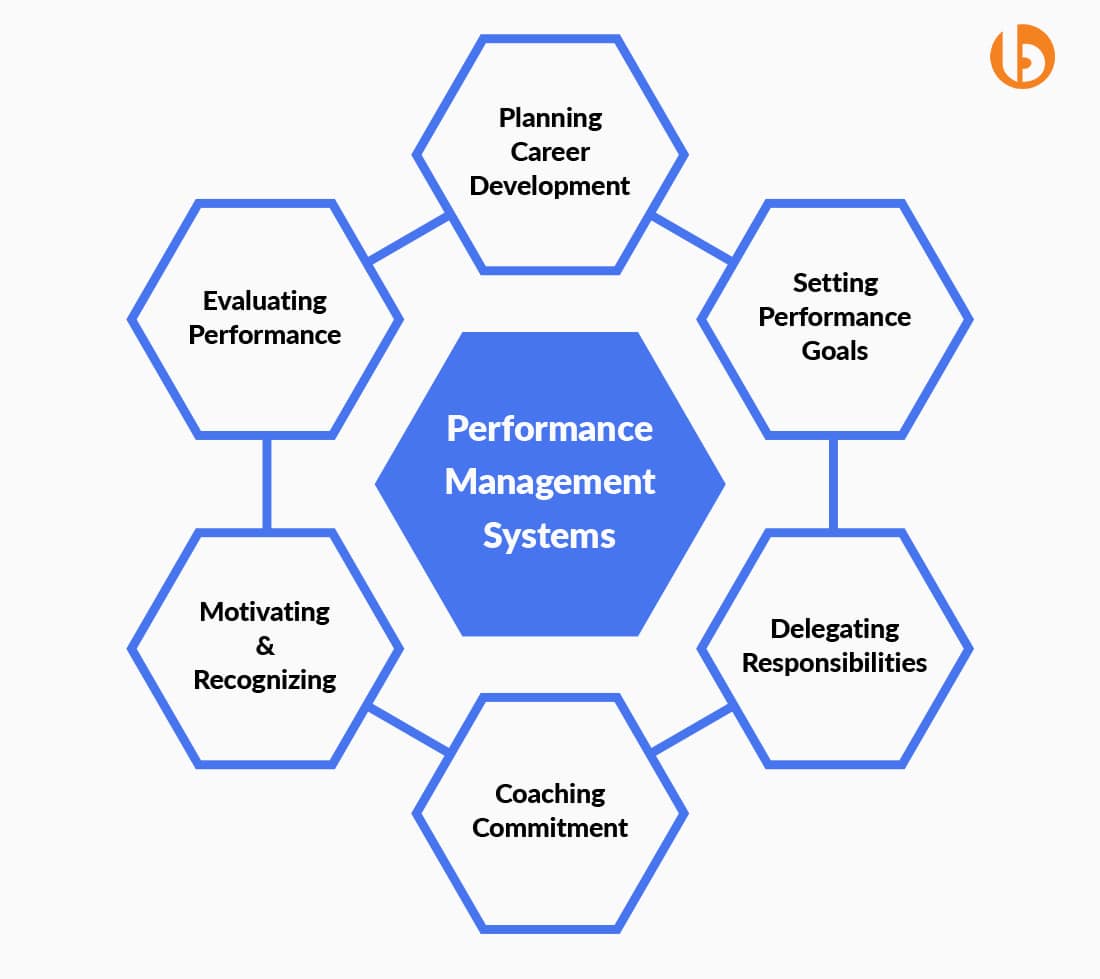 As our client implemented their work with our new system, they successfully automated all the HR tasks. Incorporating automated HR management software has benefited the entire organization to build a new and improved workplace.
Our solutions have provided numerous benefits, including online leave management, project management, task management, timely report generation, monitoring employee training, and most importantly, employee tracking.
You May Also Like To Read: Performance Management System: Client Case Study
Implementing this, the HR manager will now produce timely reports to track employees for performance appraisals. The reports will comprise every detail, including employee background, attended training, completed projects, and technical skills.
Our client stated the increase in their employee satisfaction. Self-service abilities enable the staff to feel engaged, motivated, and confident to communicate well with colleagues. Besides this, HR managers can save time on repetitive tasks. With 3x times less burden of paperwork and reduction in response time, employees can make requests easily.
Conclusion
Lacking employee performance management systems becomes a tedious task for the HR department to manage and track every employee working in organizations. Not just managing, HRs can keep track of their performance as well. By presenting this Performance Management Case Study, we assure you that introducing a robust solution will assist HR managers in facilitating their manual work at a click of a button!
At Bacancy Technology, we are a home of salient Agile developers who can execute your dream project into a successful reality.
Frequently Asked Questions (FAQs)
What is employee management?
Employee management ensures that the employees of an organization are responding and working their best to reach higher organizational heights. To do so, companies can take advantage of employee strength and maximize their work speed by introducing a robust and efficient workplace.
What do employee management systems do?
Ideally, Employee management systems help in the smooth and seamless functioning of large-scale organizations. These systems help HR personnel to cut down manual work and implement automated solutions. It helps keep track of employee data, including medical information, salary details, performance statistics, leave records, and others.
What is a leave management system?
A leave management system is a sort of worker management software that enables the smooth processing of automated leave requests. Generally, this is a time-consuming activity for HR managers. However, with a leave management system, the HR department can calculate the number of staff members present in the organization. Thus, this system is beneficial for both employees as well as managers.