November 13, 2018
3
min read
With a growth of over 2 percentage points, able to ensure a jump of 40 positions in the annual sector ranking drawn up by Tiobe Index, Go (or Golang) has secured the prize in some ways of a programming language is the fastest growing in 2016.
Created in 2007 by some Google engineers, Go was used to realize 2,325% of the new software born in 2016 and is considered one of the most promising languages in the software development landscape.
After a rather slow growth in the first few years(the first software created with Golang dates back to 2009, while the release of Go 1.0 is from 2012). This programming language has become increasingly appreciated for the ease of learning as there is little space dedicated to "technicalities" in Go's syntax and its pragmatic nature. These are the reasons that lead us to believe that within a few years, Google's programming language can install the top positions and beat Python or Java on the front of ease and immediacy of use.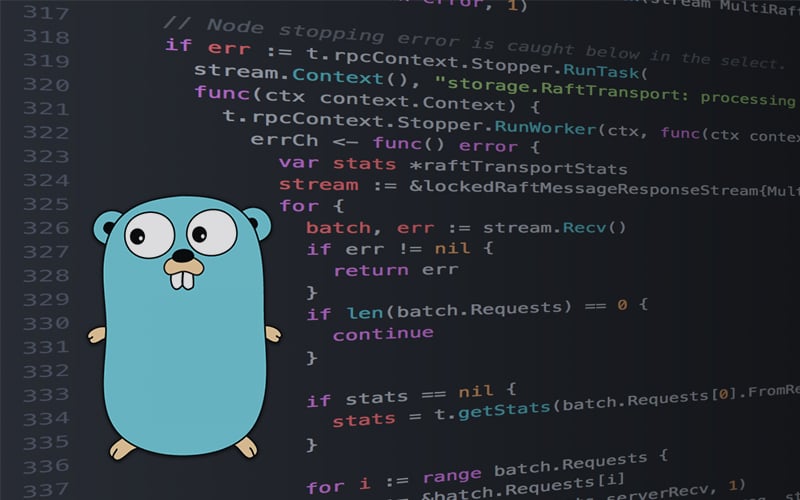 What is Go?
Born from the mind of Robert Griesemer, Rob Pike and Ken Thompson, Go is an open source programming language designed to create multi-platform applications and software. In detail, we could say that Golang is a language is compiled and static and at the same time easy to read (therefore high-level) which is inserted in the groove traced by other languages ​​such as C or Algol. Other features of Golang include garbage collection, limited structured typing and memory safety features.
To be honest, it is a combination of functions and characteristics that can be found in other languages. What makes Go special is its simplified syntax which makes it particularly immediate and intuitive to learn. The three Google engineers, in fact, were looking for a language that had the capabilities and power of C++, but at the same time eliminate all the "stylistic excesses" of that language. Moving from this precise need, Robert Griesemer, Rob Pike and Ken Thompson created Golang and begin to use it to make some applications used in the secret rooms of Big G.
Operation and Syntax of Go
Unlike the various C and C ++, Go adopts programming schemes more suited to a dynamic rather than static language. The objective of this choice, as mentioned, is to make the source code as concise as possible and readable. For example, when writing the code, the use of combined operators prevents the programmer from specifying the type of variable (alphanumeric string, integer, and so on) that it is about to use. A string of code "i: = 3" is equivalent to the string "int i = 3" written in C.
Then there are the types (numeric as byte, int64, float32 and so on, booleans and characters), as well as the management and reference to libraries and external packages.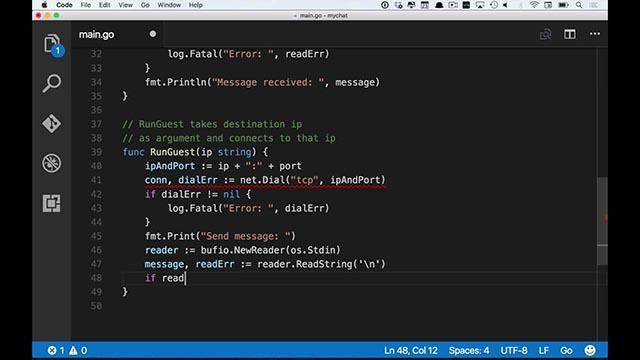 Estimated Cost to Hire a Golang Developer
Go is widely used for the creation of web applications or for server management. But within this sector, there are minimal APIs and frameworks for web applications so it becomes hard to expect an easy and quick delivery. Our Golang developers have gone through various scenarios and built a code library that helps to pace up the development.
The Cost to Hire Golang Developers can vary from about $18 per hour (Golang developer hourly rate of self-employed/freelance with little experience) to around $38 per hour (consultancies and specialized agencies with experience).
To conclude, given the uses just described, we should not be surprised if almost none of the golang development team has thought of creating libraries that fasten the applications made in Go with an appealing and user-friendly interface. For this reason, we have figured out that Golang is not very suitable in case your project involves the creation of software with a captivating and beautiful GUI.

Chandresh Patel is a founder & CEO at Bacancy Technology. He is a founder of vision and mission of Bacancy Technology and constructed work ethics
@bacancytech
to achieve that vision and mission. He oversees Business development, day to day execution of strategic planning and also looks after customer service & delivery. He's an avid blogger and writes on the publications like
Dzone
,
e27.co
,
Marketo
,
Smart Insights
and featured in
Insightssuccess
.