Salesforce1 Mobile Application Development
Is Your Business Future Ready with Salesforce1 Mobile Application
Request Free Consultation
Salesforce1 Mobile Application Development
Creating a powerhouse for your business with mobile-ready applications. Unwind the full potential of the Salesforce1 Mobile Application Development Services with your partner Bacancy Technology to get ultra-practical data and insights from Salesforce1 data, anyplace and anytime.

Why Salesforce1
Is Your Salesforce - Salesforce1™ ready?
Salesforce1™ is a Novel mobile application platform by Salesforce.com. It is aimed at bringing the distinction of Salesforce to mobile devices. This platform's fundamental purpose was to assist your businesses, and your customers access Salesforce data anytime from anywhere with ease of user-friendly interface. With enterprise mobility, salesforce mobile app empowers your business to remarkable next level.
Two Biggest and Most Important Reasons
Why you Need to be on Salesforce1™:
Real-time Actionable Insight
Capture business from Salesforce data anytime, anywhere -real-time.
Business Actions on Mobile
Extract your business workflows to
your mobile.
Looking for Salesforce Consulting & Development Partner?
Get In Touch
Our Core Expert Salesforce1™ services.
Salesforce1™ Consulting
Bacancy Technology assists you to optimize your Salesforce implementation to utilize Salesforce1™ Platforms thoroughly.
Custom App Development
Our experts can assist you design, create, and deploy on AppExchange® for your unique Salesforce1™ mobile apps.
Custom UI/UX Designing
Our experts can boost your brand look and the feel of your Salesforce1™ mobile instance within custom UI and UX.
Salesforce1™ And Visualforce
We will extend your Visualforce pages to Salesforce1™ platform. Our experts love lightning and custom UI.
Customize And Get The Advantage
Binal Patel
CTO & President | Toronto, Canada
Bacancy Technology Inc.
Technology leader with a strong track record of driving and realizing successful product strategies to meet the requirements of complex enterprises across multiple verticals and functions.
+1 416 907 6738
Schedule A Developer Interview / Get A Free Consultation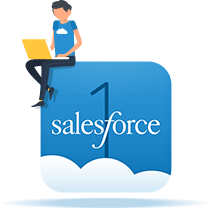 Hire Salesforce1 Developers
Hire Salesforce1 Developer from the most recommended partner Bacancy Technology to help you decipher the real potential of Salesforce1 to achieve advanced solutions to your partners and customers. As a preferred and leading Salesforce1 App Development Company, our expert squad encourages you to leverage fully Salesforce1 to endure your business with single fingertip by developing and implementing applications for your business in your favored language and framework. Our Salesforce1 Mobile App Development squad aids you to exercise dominance of the Salesforce1 platform capabilities keeping you ahead than your competition.
Request Free Consultation
Why Bacancy for Salesforce Consulting Service Provider
Uncovering Endless Possibilities with Salesforce Consulting Services
In-depth Domain Knowledge