Leverage Our React Native Development Expertise in
Order to Work Better Together
Identify your requirement and meet your specific and unique business needs by
hiring our seasoned react native developers
If you have idea
for MVP
Share your next big idea or MVP and You will get full-fledge react native development services from scratch. Our 100% dedicated developer helping you achieve your ambitious goals.
If you have
Wireframes
Share your wireframe with us and you'll get full scale responsive UI-UX development considering scope and requirements. From detail analysis of prototype to test proof hosting, you'll get it all from us.
If you Already have an
Existing App
Share the codebase of your existing app and we'll provide you maintain support in terms of bug fixing and enhancement.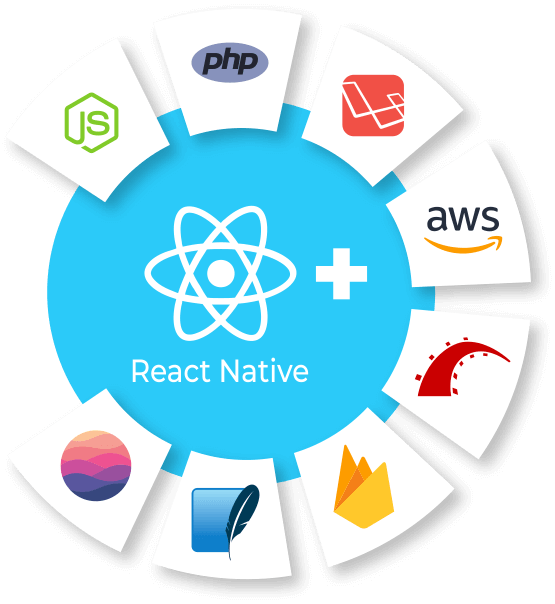 Positive Outsourcing Experience
Along with React Native We are offering End to End Full Stack Development Expertise
At Bacancy Technology, we have top-of-the-line expertise in combining a possible number of front and back end technologies like NodeJS, php, Laravel, AWS, ROR, Firebase, SQL Light database, Real M database to build scalable web architectures, so you don't have to worry about scalability and flexibility when your product grows.
More Technological Expertise