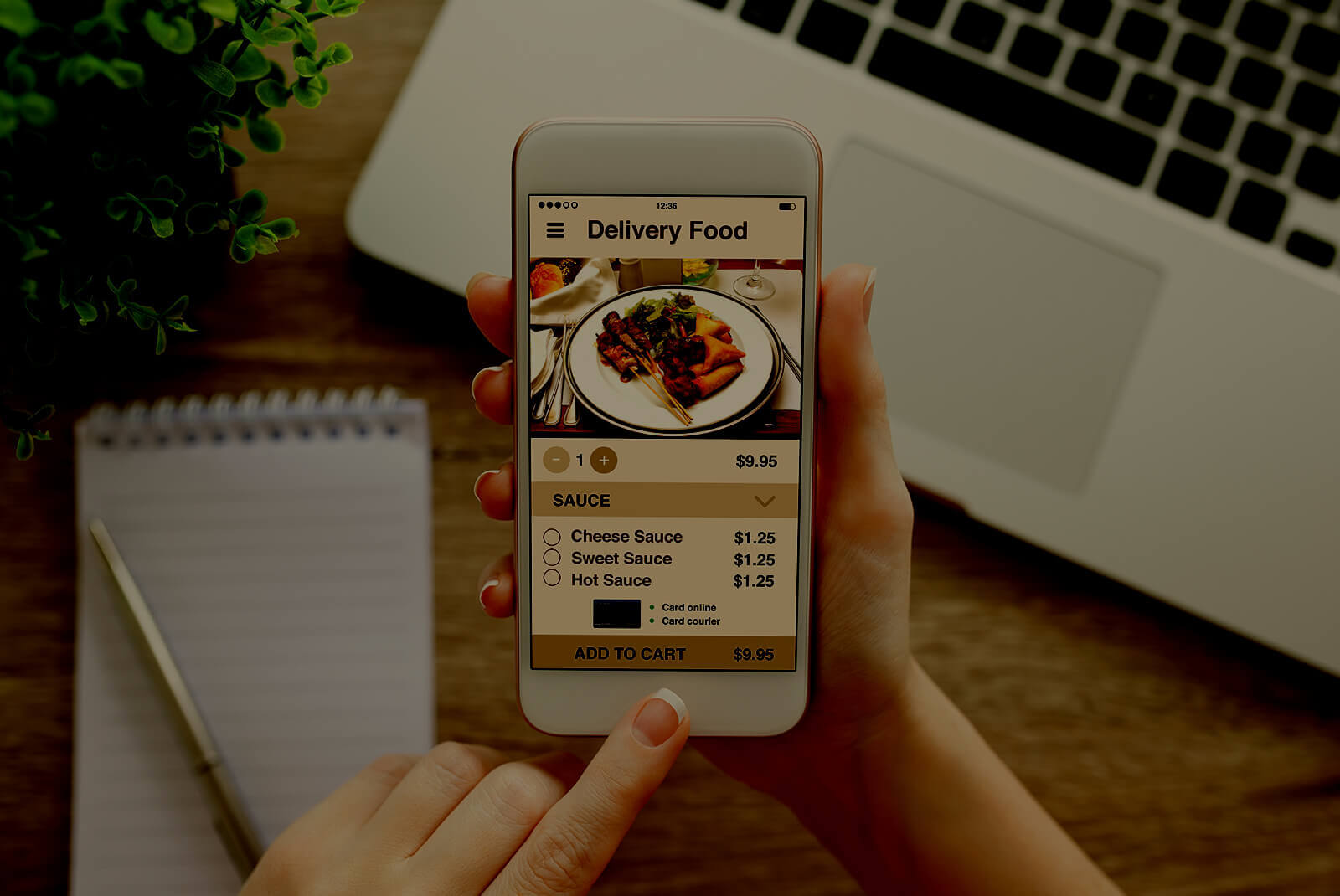 on-demand food delivery app development
Grow your customer base and get ahead of the competition with an on-demand food ordering mobile application for your Restaurant, Café, Bar, Lounge or Club.
We Mix Your Hard Work With Technology To Deliver Captivating User Experience
Your name can be too in the list of top-notch online restaurant and food delivery market leaders. Get in touch with Bacancy to become the next Zomato, Postmates, Dominos, Foodler or Instacart.
how much does it cost to develop an app for on-demand food delivery?
The Cost Lies Between $7,000Usd To $10,000Usd For Both Platform – Ios And Android (Get It Developed In 5 Weeks).We are top-notch mobile application development company, building an on-demand food delivery application to help local restaurants like you to grow and become a well-known brand. Our aim is pretty clear – we want to help your consumers to build their orders in seconds and get it delivered at their door-step in minutes.
Get It Delivered In 5 Weeks
Schedule A 30-Minute Discussion To Your Food Delivery App.
Application Features
We Use The Power Of Mobile Technology To Satiate Your Customer'S Hunger Pangs And Get It Delivered In Minutes.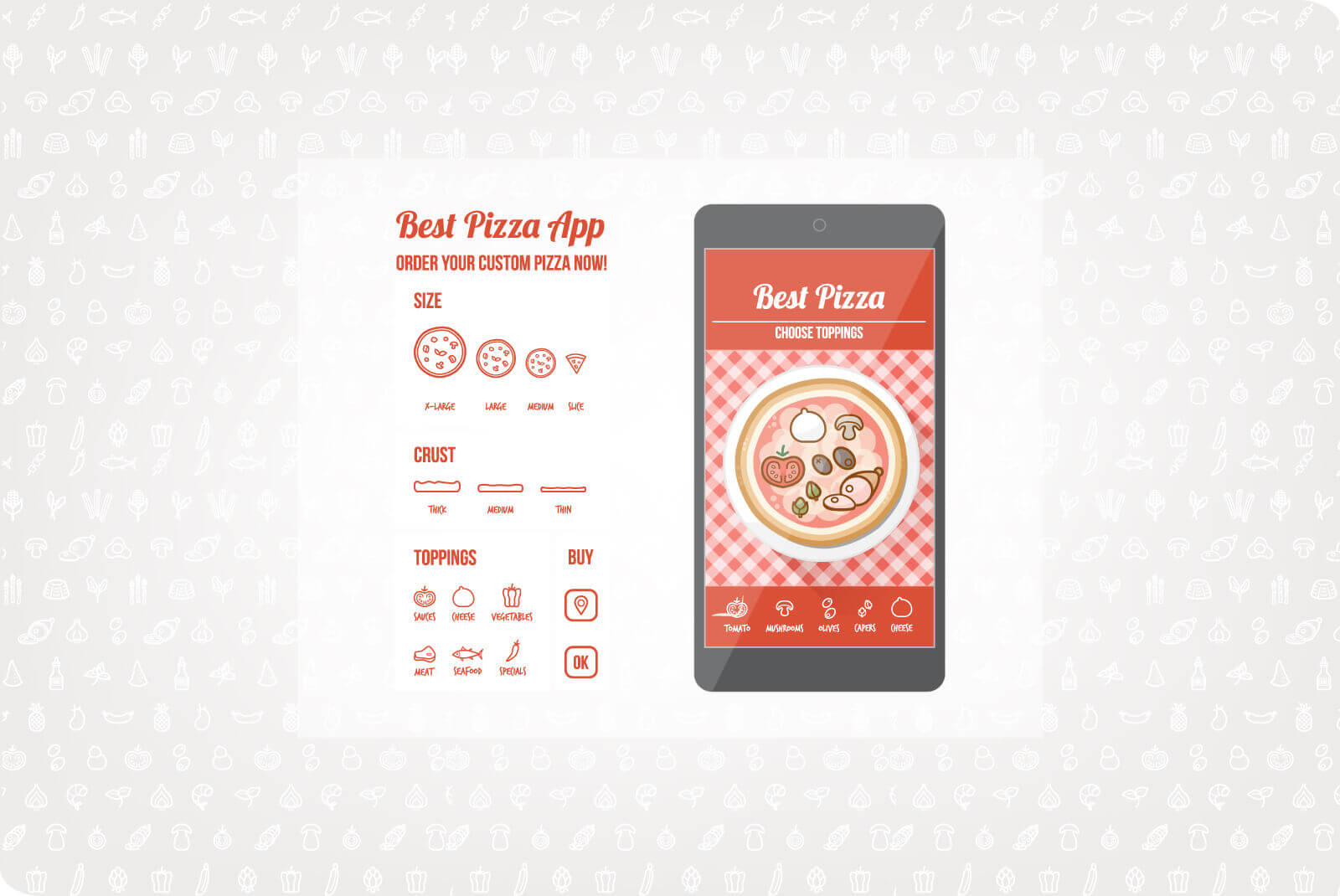 Know The Cost To Develop A Custom Food Ordering Mobile App Like Dominos
Bacancy Technology is an integrated online and mobile ordering solution for pizzeria operators. We are a product-startup organization that enable restaurants and Pizza startups to get their business online by providing a custom food Ordering App (iOS & Android) and backend platform. Bacancy Technology can flatter you with the best cost effective Pizza ordering App just like Dominos. Pizza ordering mobile application for customers is a cost-effective solution to encourage customer loyalty, increase revenue and improve the overall customer ordering experience.
As per the global research firm Nielsen, more than 55 percent of U.S. mobile subscribers own smartphone and an accelerating number of those people depends on their smartphone for everything from banking and driving directions to shopping, entertainment and dining.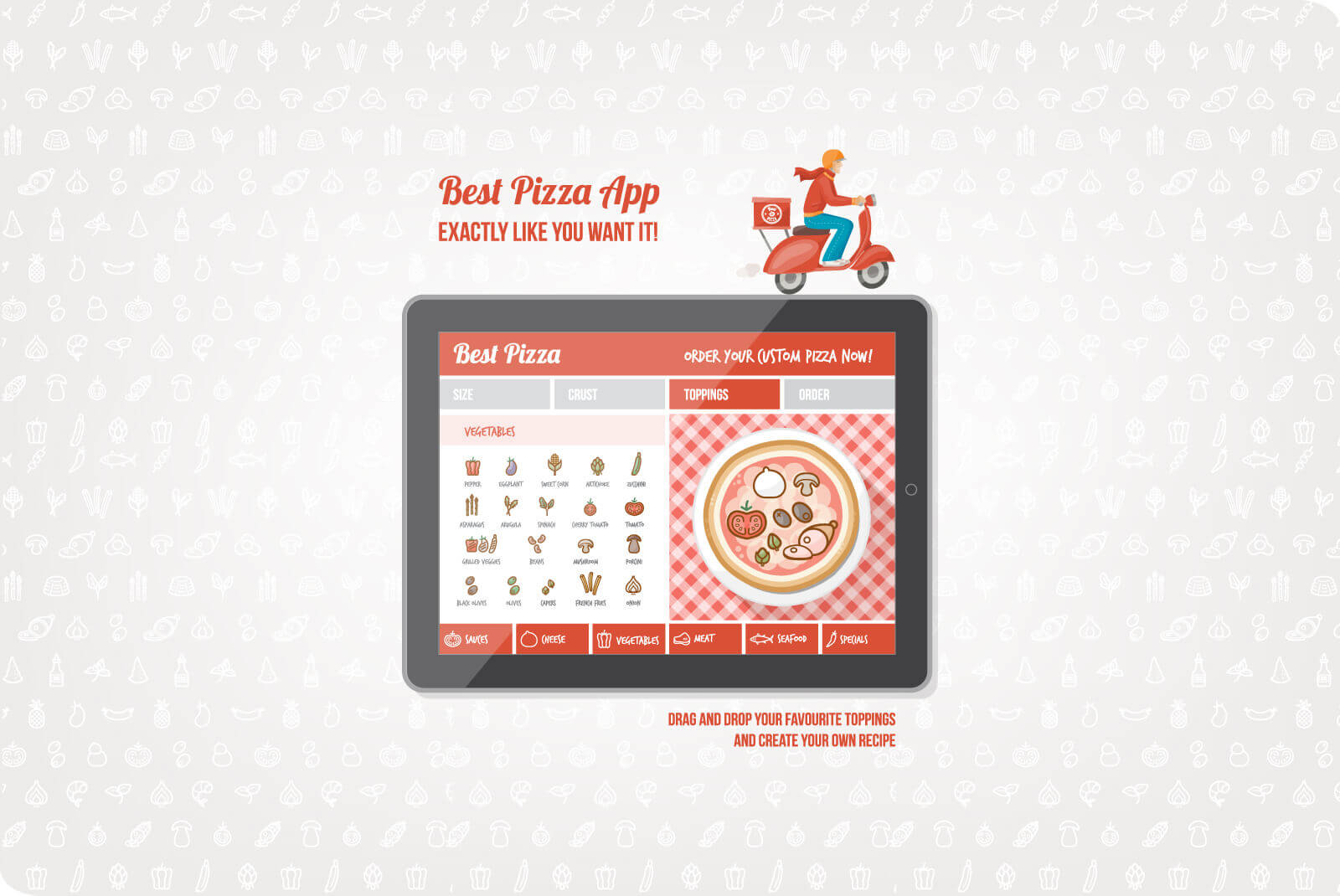 A Mobile App For Your Pizza Store Can Actually Make A Difference
Your Own Pizza Ordering App = Increase Your Business'S Reach + Grow Your Customer Base
For Pizzeria operators, to run their pizza chain efficiently it has become significant to make the pizza ordering process simple and streamlined. In addition to offering online food has become one of the significant factors for the success of their business. Mobile applications: on-the-go ordering has embraced an additional cutting approach. A mobile application integration into the existing eCommerce strategy has become a pivotal part of the ordering process for many customers.
Being a pizzeria operator, if you are looking to leverage the power of mobile app, it's significant to understand the advantages of building and deploying an app and how it will help you to enhance your business value and help you sell more pizza.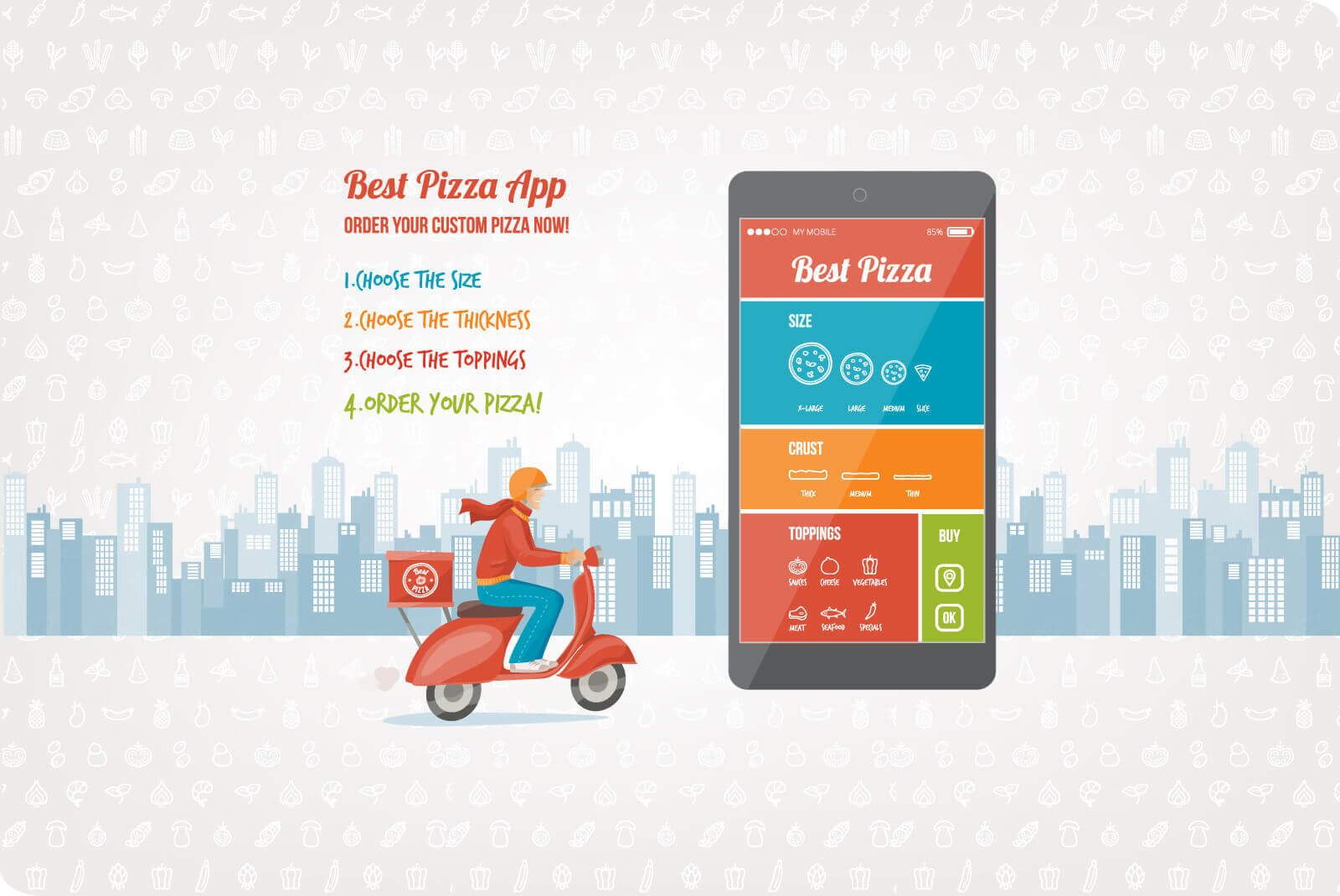 The Best Investment On The Earth Is Pizza
Having A Pizza App Signals You'Re A Player In The Market And Ready To Compete
So, you are hiring an employee that works 24/7, brings you new customers every day and never take a leave. Isn't it impressive? Yes it is and this is the reason why more and more pizzeria operators are looking forward to create their own pizza app. Building a mobile app for the pizza ordering can help you boost your business and make high returns to your pizza restaurant – because undoubtedly it can.
In the comparison of websites, a mobile app is more efficient, streamlined and easier to navigate on a smartphone. An effective restaurant app is a business tool, which covers each of your specific needs and it does make sense in all the aspects.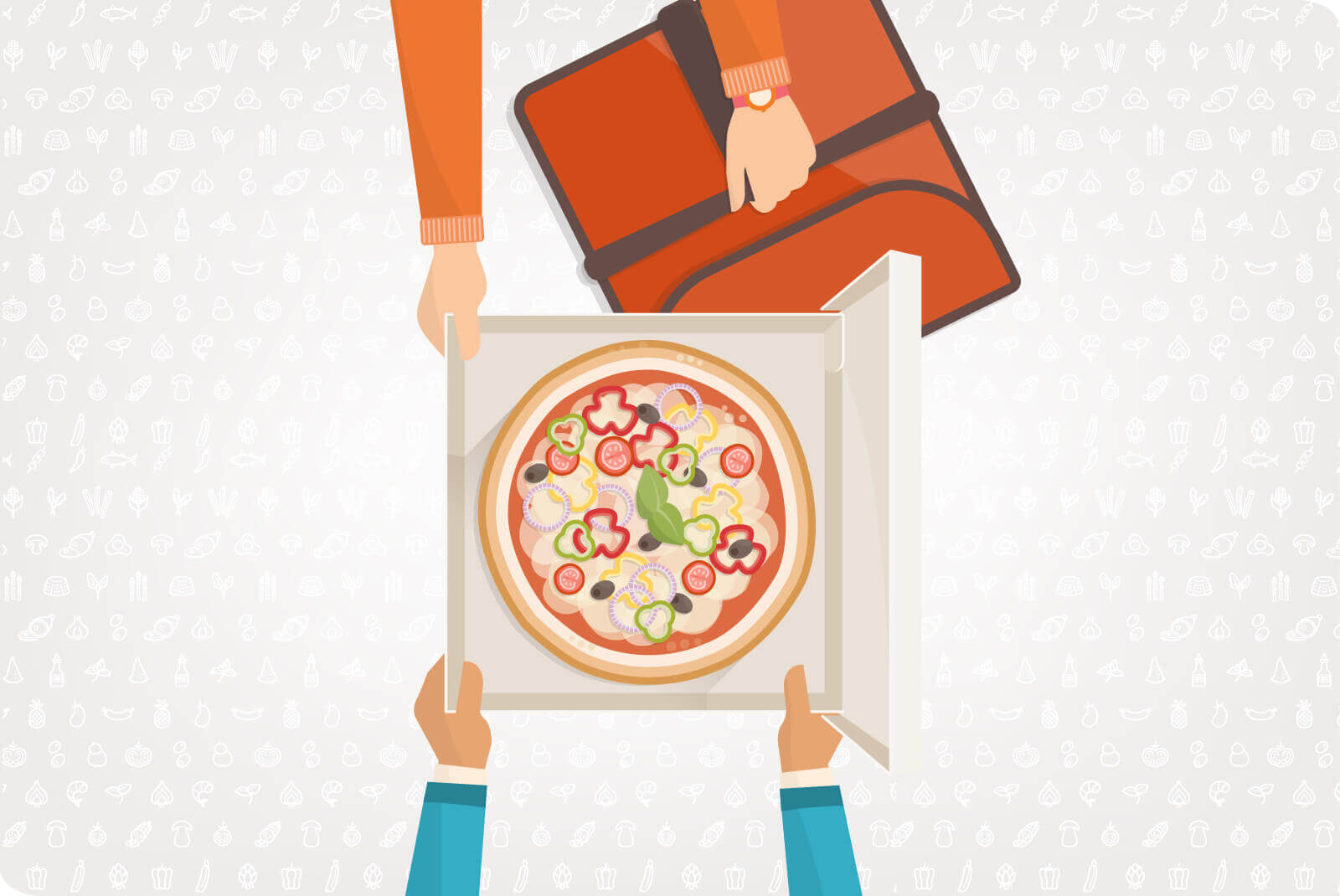 Generate More Opportunities To Upsell Orders
Sometimes, All You Need Is Pizza Ordering App For Your Pizza Store
Developing a mobile app for your pizza store can help your prospect and potential customers to place pizza the orders with a few touches on their phone screen. Bacancy Technology's skillful developers help to build a robust mobile app that stores your customer's last and favourite orders, along with payment information as well as delivery address; and make an app features work in conjunction to eliminate wasted efforts, save precious time and improve the customer experience.
Having a mobile app generates many more opportunities to upsell the orders by promoting new or featured products. This way, your customers will see more appealing products and sides, which they may have not thought about. The additional advantage of an app is that it help customers to find special offers, deals and limited time period offers directly to the customers on their mobile devices as today's consumers tend to carry smartphones with them at all times.
Frequently Asked Questions
How much skilled and experienced are your developers?

We have 250+ in house developers working in the same office holding an average experience of 3.5+ years.

Hire Dedicated Developers from us to work according to your time zone(EST/PST/CST/MST), deadline and milestone. For more get in touch with us at solutions@bacancytechnology.com or skype "Bacancy"

Will I have the complete control over your developers?

Yes, the developers your hire from us will dedicatedly work on your project as your employees only. You will have the total access to developers through chat, emails, calls and Skype on the daily basis.

Do you use any project management tool?

We use industry-standard project management tools like, Jira, Trello, Pivotal Tracker, Asana etc. Where you will be able to monitor daily progress. You can create the task, assign the work and monitor the development progress.

How do you manage the code?

For source code management and version control, we use Github / Bitbucket. Our developers will regularly push the code so you can review all the commits and manage it easily.

How do we communicate and monitor the project development with our hired developer?

We follow Agile and Scrum methodologies. In Scrum, on each day of a sprint, the team holds a daily scrum meeting called the "daily scrum." Meetings are typically held in the same location (we use Skype / Hangout / GoToMeeting / slack/voice call for communication) and at the same time each day. Ideally, a daily scrum meeting is held in the morning, as it helps set the context for the coming day's work. These scrum meetings are time-boxed to 10 to 15 minutes.
During the daily scrum, each team member answers the following three questions:

1) What did you do yesterday? 2) What will you do today? 3) Are there any impediments in your way?

By focusing on what each developer accomplished yesterday and will accomplish today, the team gains an excellent understanding of what work has been done and what work remains, so this is how you can have full transparency and control over your project and developers.

Do you provide Profile/CV of developers?

Yes. You can then choose the best developers whose skills and experience suits to your requirement.

How can I hire resources from Bacancy Technology?

We provide three types of engagement models for hiring resources. Clients have the option to choose from the following models: Dedicated Developer (Monthly basis) – 160 Hours/Month. 8 hours a day, 5 days a week Hourly Basis – Hours/Month We use time tracking tools like time doctor, hubstuff for time tracking Time and Material Base – Fixed time and cost based on the requirement Where you can share your requirements with our team. The team evaluates your specific requirements and then get back to you with the detailed estimation of your project along with time and cost as well as the roadmap of the project.

How absolute is my ownership of the final results from the project?

You will have complete ownership of your entire project. It includes the NDA, copyright, source code, intellectual property rights etc.

How do I pay? What are the payment models?

Dedicated Hiring: - For dedicated resources hiring, you are required to pay 50% of one-month payment upfront and for the remaining amount, you will be required to pay at the end of the month on the specific mentioned date. Hourly Basis:- In hourly basis, you are required to pay 1 week of advance payment and the remaining amount can then be paid in weekly, fortnightly or monthly payments pre-agreed contract with you. Time and Material Base: - For the time and material base hiring, you will be required to pay 20 to 30% cost of the project as upfront and the remaining amount will be based on the milestone so upon completion of milestone you will be releasing next % of payment.

Can I hire dedicated development team? What are the main advantages that I can get from hiring a dedicated team?

Yes, you can hire a dedicated development team. We want to present you with a couple of advantages:

An opportunity to work with dedicated and skilled developers.
A total control over the development process.
Hiring a dedicated team guarantees a Quality Assurance and Risk Minimization.
We will provide you with a dedicated Scrum Master (Project Manager) to manage your project and team, without any additional charges. At a free of cost.
A shared QA will be provided to assure quality without any cost.
And at last, but not least is the fact that developers work as a part of your team.