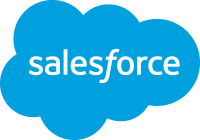 Real Estate Industry Solution
Overview
A Real Estate Service Provider is one of the Top Reputed 500 brokerage companies in San Francisco. As the company rooted out of Silicon Valley the company as a whole was very forward thinking and innovative. The company takes great pride in offering industry-specific and matchless service to its clients with an extensive quick growing network of the real estate agent. They grew drastically in a short span which called for a Smart CRM to address daily operations and productivity issues and much more.
The Challenge
With a consistently exponentially growing company paperwork and filing is a very crafty, time-consuming and complex task.
The employee efficiency also takes the hit due to multiple systems to perform their daily routine tasks and reports.
Tracking leads and sales get tedious with increasing numbers as the month goes by.
Access from multiple locations to update, edit and add data.
Remote data operation was almost impossible.
Accuracy in reporting was largely compromised which made statistics and analytics data a complicated task.
Many tasks were still performed manually which made it time-consuming and tricky to meet necessary deadlines.
A Much needed trust-worthy CRM partner
Bring back to life their under-pressure resources and under-performing and work environment
Optimized with Salesforce and address their business challenges

Enable the system to empower agents to be profitable and enjoy mobility.
The Solution
A unique set of integrations and custom development was addressed to various requirements of this vibrant real estate service provider. This helps us bring their vision to life to provide a cutting-edge business tool like Salesforce CRM. Enabling them to achieve trustable management across the entire organization with transparency and enhanced work environment.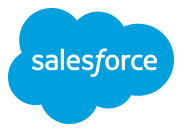 Personalized and Customized User Dashboard
Business Plan utility Tool enables agents to create their daily plans and started specifying targets and KPI's
Easy process to track various types of Daily and Weekly basis activities
Streamline customer relationship management
Brand new, custom-built A website powered by the Salesforce platforms
Performance management and coaching
Calendar of Meetings and other Appointments
Pending Approval requirements
Shortcut icons for frequently used functionalities
Lead generation and management
Summary of monthly listings & tasks
Top Listings Sold per Agent
Integration with Salesforce CRM following in dynamic data updates such as customer database, agent information, property listings, and other metrics is displayed on their CRM & their website
Integration of online forms to Salesforce CRM for automatic Lead capture
Capture interested buyers as a lead in the CRM and automatically assign to the respective agents managing the property
The Result:
With our assistance, we maximized their CRM and unlocked the full power of their investment from Salesforce features and capabilities they couldn't leverage before. These modifications and transformation aren't enough, appropriate integrations with this centralized system and third-party integrations make all these industry's top performers a star.
We have now integrated them to major and most popular tools for ERP, Marketing Automation, Accounting, Social media platforms, CTI, E-commerce, Personal Planners, ITSM and collaboration, etc..
Let's Get Started