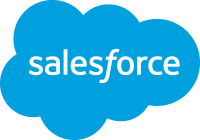 Salesforce
Healthcare Solution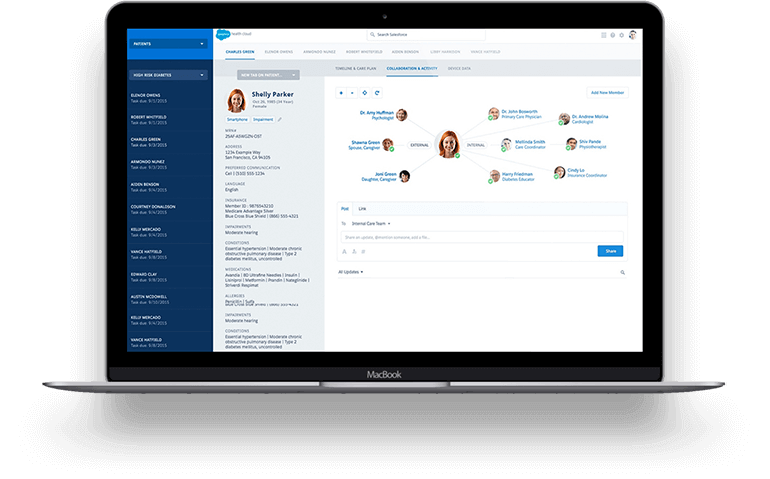 Overview
This is about a renowned healthcare group of companies which was established a decade ago in CA USA a group of healthcare companies which had a wide variety such as a multi-specialty hospital, a customer relationship center, medicine manufacturing and much more. They are now very popular and enormous industry giant in advancing healthcare service and solution provider and patient communication through online and offline services. More than 4.5 million patients and 48,000 providers use the patient portal to ease everyday tasks such as getting lab results, in-depth research data for medicine production, huge patient care database reports and million patient medical files and history.
Domain


Healthcare | Location: CA, USA
The Problem
This healthcare group of companies was facing low user adoption of Salesforce and ineffectual reporting inclination in both marketing and sales. They substantially lacked essential insights on lead conversion as well as the cost of acquisition per client and ROI for precise campaigns. Their misery started when the patient data got of messed up and this powerful CRM did not enable them to connect well with their patients instead drip down on engagement and satisfaction numbers. All this chaos just because they couldn't be utilized and leveraged fully to it's potential. Without accurate reporting, sales reps were consuming way too much time manually accumulating data to measure sales KPIs.
How We Helped
After in-depth discussions with VP Sales and marketing and our Salesforce consultant, we initiated multiple small size projects to optimize Salesforce to their specific needs according to their challenges.
Identified and deleted over 300,000 duplicate patient records that instantly simplified the database and user interface. We also implemented checks to prevent future duplication.
Initiated role hierarchy modifications to limit visibility of records and thereby create a secure system.
Created standard sales dashboards and the ability to view with customized options and filters too. This eased up the management and end users could then easily trace weekly and monthly data and compare real-time status to quota.
Closed all old or dead opportunities and implemented checks to prevent future opportunities from becoming stale.
Verified exact lead source and campaign association of online leads so that campaign effectivity can be monitored easily.
Results
After just three months the healthcare group of compnies gladly reported:
Improved user adoption and usage due to the simplification in UI.
Enhanced user satisfaction from elevated security and implementation of best practices.
Brand new ability to analyze performance and compare the ROI of campaigns.
Greater visibility into the sales pipeline, KPIs, and lead conversion ratio.
Fresh insights that encourage more effective business practices and campaigns.
Let's Get Started