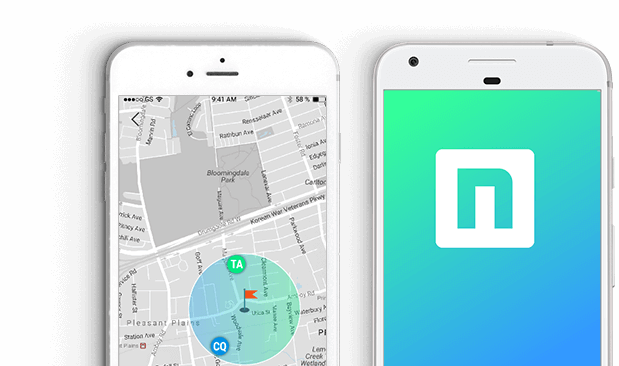 Overview
nTrust is intended to be an app that allows users to rent their own good.
Single user can play the role of both, the borrower and the lender
For instance a user could rent his circular saw to another nTrust user and at the same time they could rent a paint-ball gun from another user
The user will also have the capability to communicate with the lender/ borrower through the app itself.
User gets notified of any new item available in the app.
The application gives user the ease of accessibility and interaction
This app on its own stores the info of any item so no multiple communication or dependency issues.
Domain

renting
Challenges
Challenge Implementing the inApp Chatting feature combined with nBot auto generated messages. (As implementing this in Bacancy was a new task)
Solution: WebSocket is a computer communications protocol, providing full-duplex communication channels over a single TCP connection.
ChallengeNative wallet pay (Apple Pay and Google Pay)
Solution: It was hardest finding a library supporting the native wallet for android and iOS with React Native.Senior references and experienced guidance with minute details helped figuring out some core solutions.
ChallengeGeofence integration
Solution:It was tough tracking the live location of the user, we implemented the code but the task was to test if it worked fine especially when the application was running in background. The developers managed moving out of the Geofence radius to test the working and settle if any bug found.
Core Features
User can search available items for rent
User can view lists of products based on categories.
User can request to rent item on specific day and time or immediately.
User has the ability in the app to show their availability
User can view rating and profile of person who will be renting item to them after requesting an item and before approving.
The Borrower and Lender can communicate within the application
User is notified of any new update on the existing items
Geo-fence feature to locate other user while scheduled meet up
Capture and store the details of the rented item
Technical Stack
PMS & Communication tools
Slack
JIRA
Trello
Hangout
Libraries
react-native
react-redux
redux-thunk
babel-preset-react-native
3rd party library
moment
lodash
react-native-calendars
react-native-fbsdk
socket.io
react-native-gifted-chat
react-native-goggle-places-auto complete
react-native-image-crop-picker
react-native-maps
react-native-mauron85-background-geolocation
react-native-payments
react-native-permissions
react-native-push-notification
react-native-parsed-text

3
React Native

2
Node JS

2
React JS
Time Frame
5 months to build the application
Contact us