Last Updated on May 22, 2023 | Written By: Riken Solanki
February 26, 2016
11
min read
So you have decided to step into the arena of mobile application world….
Within somewhere in your mind you are motivated and enthusiastic enough that your app idea is completely awesome and will stand out in the app markets.
Not stealing your motivation, nor demotivating you, we would like to exclaim that: Do not be over motivated, over enthusiastic, overexcited, and plan everything like a man. You know why we said this?
There are around 1 million applications in Google's Play Store and then there are more than 1 million apps available in Apple's App Store.
Do you find all of them successful? Do you use all of them? Do you even find their name under the list of popular apps? Is every app the same? And the answer is a simple 'NO'.
Because the reason is…
To compete and to stand out in the app markets you need a robustly well planned app strategy; a mere idea of an app won't work. Developing an app will take less than 5 weeks and will cost you around 500 to 15000 USD.
But making an app successful may take almost an year or more than that which may include Alpha-Betatesting,and the cost of marketing may or may not cost (or may cost fewer bucks) over thousands of dollars.
An app may not cost anything to turn out to be successful?
Yes, Exactly. And the answer is very simple. Just read this (it's about whats app success and how it became successful without spending bucks on marketing)- http://successstory.com/products/whatsapp
(Being a leading app development company) We have developed over 100 apps for both ios and android. This is why/how we know what it takes to create a successful app. However, we are no magicians, so the list below isbased on our philosophy and experiences. The below specs will help you to get answers of questions such as:
Will your app turn out to be successful?
Will it make user's life easier?
Will it solve user's purpose for downloading the app?
How to market an app for success?
What sort of apps has been successful till date?
Here's the list of things YOU SHOULD FOCUS on before getting an app built: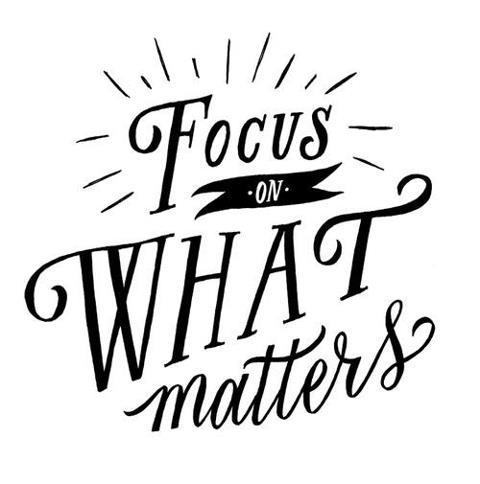 1. Purpose of Your App
Why do you need an app built? Do you need an app to earn via AdSense or related advertisement channels?
Do you wish to sell stuff via your app? Or your app is a utility app that can be used by people in order to make their life trouble free, however you wish to get paid for this app?
Do you wish to increase productivity and turn tasks like managing employees, reporting, group communication, or more hassle free? Or An enterprise app?
To make it easier for you, we have disclosed the types of apps available in app markets. Know about types of apps and find the exact purpose you wish to create an app: 4 + 1 Proven App Marketing Ways (Paid:Unpaid)
Conclusion: These are the types of apps one may look for
Ad Networks (AdSense) App
mcommerce App
Paid App
In App Purchase/Freemium App
Enterprise App
2. Scope of Your App Followed by Features of App
Once you are done with finding the exact purpose of your app, ask yourself fearlessly "Does the app has good scope?"
Trends vary frequently. It is important now to think about the scope and long term goals of your app. There are some features now in your app that may become completely obsolete within a year or less.
Similarly, there are trendy technologies being discovered frequently and app built using the same may outperform yours and may turn your app or your app features obsolete.
Ask yourself the question "Will your app be able to serve for a longer term or it will turn obsolete or of no use to people, soon?"
A complete detail has been provided by Google that will help you understand what sort of apps people use the most, what sort of apps are refused by people even after downloading them, where do people find apps the most, and a lot more here in this PDF: Mobile App Marketing Insights
3. Platform (iOS, Android, Windows, Others)
Having an idea for an app, but not knowing which platform will suit your app initially is like feeling motivated and confident of finding a tuna in desert.
It is wise to research about the type of app you wish to build and the platform that will best suit the app.
Why you should swirl your thoughts thinking about which platform to choose?
Platform of your app is directly related to the potential audience you wish to target.Let us explain you this by giving a simple example:
In the above news, it has been presumed that in the US, the number of iOS users have out performed Android operators. So if you wish to create an app where the target audience is the US population, you should choose iOS as your initial platform to launch the app.
On the other hand, if you wish to develop a mcommerce app or a clone app of your ecommerce website, you should target all the possible platforms in order to boost sales.
4. Demographics
Developing an entertainment app, and targeting people of around 55 or above via marketing channels is like offering grass to a lion. It resembles to offering supplement to a healthy, and lastly, it is like finding a river to bath in a desert.
We hope you got it. This is something we have for you to help you understand accurately about demographics and its role in success: Reach people of specific demographics
The above theory can be applied in terms of marketing an app. Identical to this, there are certain web tools that may help you know about your target audience, and within your means, hiring an ASO or app marketer can be another option to understand and reach your potential audience.
5.Security
Collecting app user's data is all about making them believe and have faith in you. If you genuinely wish to keep your audience data confidential, you have to think in prior about protecting customer's data.
You have to make them trust you and your app. How would you that? How will you protect your customer data? If you wish to have mcommerce/shopping app, how will you securely collect payments? How your customers will be able to pay securely with trust? Do you have PCI DSS- Certification of Validation (Payment Card Industry (PCI) Data Security Standard) or any other payment security certification?
And the most important interrogation of all is- Did you ponder about this thing prior to reading it here?
If not, think about it now. However, if you wish to get pre-built solutions, we are ready to help!
6. Scalability
What if on the day of exciting discount offers running on your app, a stampede of 10000 people jumped into your app suddenly to surf and buy awesome stuffs. Will your app be able to handle transactions and visitors in bulk? Or it will crash down?
And what if, in near future your app turns out to be able and is being utilized by millions? Will your app be able to handle million requests and queries?
Will your app run at the same pace with an enormous database?
What is the solution?
If you wish to cope up with all the above hitches and parameters, you have to choose your app framework, database technology, platform, development environment, and more prior to getting your app developed.
App development frameworks play a crucial role in maintaining the scalability of an application. Popular app development frameworks like Ionic, Sencha Touch, PhoneGap and more are trending these days and have been adopted widely by entities.
The key lies in opting for a perfect development tool or framework as well as structure on the basis of complexity, dynamicity, popularity, demand, and productiveness of your app.
7. Features and Functionalities
Features and functionalities of an app are directly related to the scope. One should think about the fact that trends spin frequently, and thus you need to be confident about the functionality, features, and user friendliness of your app.
Our approach to this hitch is simple and beneficial. We simply create a visible manual blue print which then is converted into mockup and wireframe by our expert designers here.
You can use http://www.invisionapp.com/, its a free Mobile Prototyping (Web, iOS, Android) and UI Mockup Tool
Our only advice to someone looking forward to getting an app created is "Plan Wisely and Have a Clear Picture of What You Really Wish to Have"
8. Speed and User Experience
We are talking about the fluentness of your app. An app needs to be eloquent, speedy, and flawless while operating.
To your knowledge, certain studies suggest that 'users discard the app if it doesn't load in 6 seconds.'
Since, this is not a part of your work and you can do nothing much other than asking the same to your app developer; we here at Bacancy Technology have expert QA Testers to take care of user experience, speed, and other related mechanism of an app. For all of these activities, you can Hire Manual QA Tester to improve your project work.
9. User Interface
We mulled over user interface when nearing the end doesn't mean it has very little to do with the success of your app.
There has been a stampede of social media and chatting applications in the app stores, but none has beaten or has stopped WhatsApp from growing a user base of 900 million (WhatsApp).
The flawless and easy to operate user interface of WhatsApp has made it the most accepted chatting application globally.
"People opt for an app in order to make their life trouble free, not complicated."- keeping this thought in our mind, we have built over 50 successful apps for iOS and Android, and you should too!
On what basis should one choose user interface?
What should you think before deciding a perfect user interface and how should a user interface be?
We have dealt with numerous clients who come up with great app ideas, but leave hopeless after all the hard work and bucks spent. And the key reason behind this is the lack of well-planned user interface and user experience.
Our answer to the above question is- "Human psychology, audience intelligence, and market intelligence when pooled and utilized together, may result in a perfect user interface."
Human Psychology and UI
A simple understanding of this can be explained by an example. For example, if you wish to target a set of people within the United States. You are done with all the aspects from Type of App upto Security. Now it comes to deciding the color and pigments, what color should you choose?
Answer
Step1) Bifurcate the target audience- 15 Years up to 65 Years
Step2) Select the gender demographic- Male and Female both
(Since your demographic bifurcation seems to be unbiased and covers the US as whole, you target audience can be best considered as the 'People of US')
Step3) Search for the most preferred or loved color by the 'people of US'-
List of USA Survey Results – What is your favorite color?
Here you are! The one who perfectly applied human psychology; devoid of degree conflict ions. The same can be applied in case of Audience Intelligence and UI.
Market Intelligence and UI
Market intelligence is unlike human psychology and audience intelligence; it is all about researching and evaluating market demand.
For example, when it comes to choosing the type of an app, what sort app should you go for?
Should be a full paid app or a freemium app? Should it be media and entertainment app or it should be a fitness app?
During circumstances like this, you may search for the trending apps or the most popular apps. To make it more specific after demographic bifurcation, let's assume the target audience being the population of US. In this case, you should search for:
Getting the above stats, one must be wise enough to opt for a social media and entertainment app like Facebook Messenger or a utility app like Gmail and other Google products.
A more detailed market intelligence research for the usage of mobile applications by the people of the US may lead you to: U.S. Smartphone Use in 2015
10. Marketing
What if your app did not go viral? What if unlike WhatsApp and Dubsmash, your app did not become successful via referral?
Things are easier said than done. With increased competition, everyone out there is running behind developing the most entertaining and user friendly app for people. How would you be able to cope up with this competition?
Answer is simple; a full cycle 360degree strategic marketing plan may turn your dreams into reality, and may turn you into a millionaire appreneur.
Perfect app marketing has done it for tons of people, and it can do it for you too! If you have essential funding, you can jump onto BURST CAMPAIGNS for prompt results.
Read this complete marketing insights guide by Google and find how people interact with apps. Know how apps get discovered: How Consumers Really Find and Use Your Apps
Ending the long lecture, an app being developed without prior marketing strategies is like making a newbie horse run in the race course without prior training. Where, the end depends on, FATE.
Epilogue:
The white paper aims at guiding you towards building a perfect mobile application so that you may succeed at your first trial. Read the words carefully, and believe us, these are not mere words but are gems for those who really look forward to getting enormous success.
"TALK IS CHEAP. JUST DO IT"