April 28, 2020
7
min read
Last Updated on November 6, 2020
The daunting phase of Coronavirus has now become the new normalcy. This turmoil has changed the definitions of lifestyles, communications, and inhabitants. How can we forget the anomalies in our work styles and patterns?
Certainly not. More specifically, the Software Development Industry is facing a transmutation. Businesses of varied domains are now adapting to Outsource their IT projects to offshore software development companies.
You must read How we are Ensuring Business Continuity and Uninterrupted Software Development Services To Keep Your Business Rolling.
But, before you choose your Offshore Software Development Partner, there are specific points that we want you to consider. It is crucial for your Brand's reputation that which company do you join hands with for your software development.
To ensure successive profits, better vendor relationships, and high customer satisfaction, you must consider these 6 factors before you find your offshore partner.
Top 6 Factors To Consider Before You Outsource your Project
01. Before you Outsource, Calculate the Risk
Before even choosing your offshore development partner, you should be ready for all the consequences if in case, your partnership doesn't work out. Yes, that's not like being a pessimist, but you should be prepared.
You must consider the intellectual property challenges and protection of your project. To protect the confidentiality of your project idea, you must ensure whether the company is signing an NDA agreement with you or not.
You must calculate the significance of your project. Find our how crucial the project is for your business success. As your project turns out to be highly essential and risky to your business, you ought to choose a reliable and secure outsourcing company that will abide by your side.
Bacancy signs a Non-Disclosure Agreement, which ensures that all your intellectual property is safe with us, and we, by no means, oblige to intrude or disclose your privacy.
02. Before Outsourcing, Handle Your Project Governance
As you hand over your project to an offshore IT development company, there is a big-time need for management. You must have powerful internal administration for looking after all the undergoing of your project across the globe.
For a harmonious partnership, you need to assign a management head who will be responsible for looking after the output that your offshore development team is creating for you. There has to be meticulous coordination between you and your partner and someone to rule out the crisis that arises on both sides.
As you join hands with Bacancy, all the management falls in our lap, and you be the project manager. You hire dedicated Indian developers and have full control over the team. We execute every step of your project development after you have permitted it.
03. Be Clear with the Pricing, before you Outsource
Well, you cannot compromise on the quality of your project, keeping in mind its cost. The best of all Outsourcing companies will not be less expensive to hire. But, the prime reason for you outsourcing your project offshore is that you are already saving investment of maintenance, management, administration, training, and interviewing/hiring process.
Thus, let not money be the deciding factor for outsourcing projects.
Bacancy provides you these three hiring models,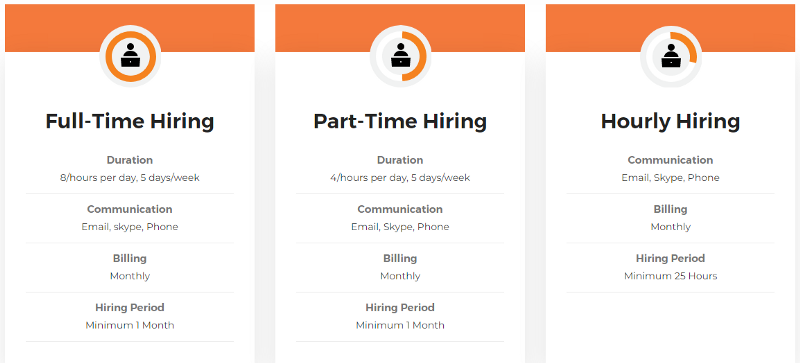 04. Communication- Before, During, and After Outsourcing
As you outsource your software or mobile application development to an offshore partner, you have to ensure that you know about the minutest details of your project under-development. This means that you should have established a secure communication with your offshore partner company.
There are several communication tools available that can keep you in sync with your project's undergoing. At Bacancy, we use Slack and Jira Project management tools that keep you in sync with the current status of your project development.
05. Consider Flexibility with Agility, before you Outsource
Project development is not an easy process. It takes in a lot of effort to plan, organize, iterate, develop, and test. Now, in any of the intermediate steps, you may have to change the course of your project. It is a "One step at a time" thing!
For the successful execution of such development, you should have a partner that can understand your struggles of decision making and must support you throughout the phase. Hence, it is utterly necessary to have a partner that is flexible and not stubborn.
This flexibility inevitably comes in with Agility. An Agile Software Development company also executes its project lifecycle in a "One step at a time" manner, which is why they understand and value your decisions.
Agile means that your partner company will ensure that you are a part of every integral meeting of the project. In that case, they insist that you take control of all the decisions in your web/mobile application.
Bacancy is an Agile Software Development Company that has,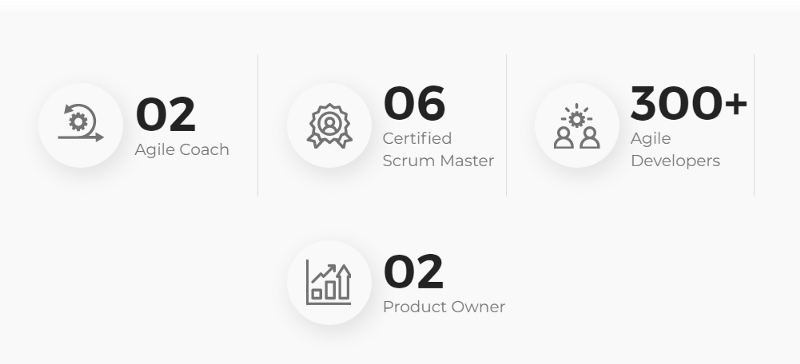 06. Reliability before Outsourcing
Trust is the pivotal factor in business or generally in any relationship. Before you place your trust in any outsourcing company, you should do an in-depth background check of the company.
Confirm that they have promising dedicated developers and the tech-infrastructure to acquaint them with the necessities. Moreover, sign the SLA (service level agreement), which mentions every part of your deal/contract.
And once you have found your right offshore partners, relax, and be confident. Your reliability will do the rest.
Many businesses are choosing to extend their technical teams so they can deliver to their predefined roadmaps.
What is Team Extension?
As businesses want to scale-up their existing projects in a short period, they need an additional workforce to meet their deadlines. The dedicated offshore team that you hire for your current project functions according to your needs and requirements. It is just like your in-house team, which is located geographically to a distinct location. This is Staff Augmentation or Team Extension.
Why are Start-ups Choosing Team Extension over the Project-based Outsourcing?
The choice of Outsourcing mostly arises from the company's prime objective of requirements to fill the gap. If a project is self-encased, then the company can think over outsourcing it to an offshore development team. This is the project-based approach for outsourcing the entire project in the hands of a partner company for its comprehensive development.
However, these days, start-ups face the need for expanding their existing technical team, and they find additional support from tech experts that are ready to work as the company's reliable team-members.
Such an extended team empowers the start-up and helps in achieving targets. Some of the reasons that entrepreneurs are now choosing IT Staff Augmentation over the project-based outsourcing model are:
Extending your technical team saves your time and money through expeditious developer integration.
Staff Augmentation improves the quality of the project under development under the skilled hands of dedicated team members.
You can have complete authority over the project, along with the benefits of an external team.
You get the flexibility of scaling your project to all your needs and requirements.
There are no limitations over the skilled workforce.
Is Team Augmentation The Default Remote Development Model?
Until now, the project-based development approach was the most common way that businesses would define their external engagement models. However, this phenomenon is going to change because entrepreneurs are now looking for more flexible ways of expanding their business. In the upcoming times, the HR departments are going to face hiring challenges as the woking lifestyles have transformed due to the pandemic. Companies need to improvise on how they can find their technical teams, and here, Staff Augmentation or Team Extension is going to play a significant role.
Companies are accepting Team Augmentation also because they want to evolve their business on a global scale swiftly. Entrepreneurs like you have adopted the work mindset and are more inclined towards remote work and Staff Augmentation. Location is no longer a restriction for hiring technical talent, and such new opportunities are boosting the scale-ups to grow.
Also, developers are happily welcoming this level of flexibility. Many of the tech-aspirants are looking for the comfort and satisfaction of work, they like to work in their particular zones, and Team Extension is giving them the opportunity.
Businesses want to scale-up rigorously, and the hiring process can be exhaustive. HRs need to find the right talent internally and onboard them after evaluating their particular tech expertise. Compared to such a sweeping method, Team Extension is a relief where the HR team can quickly find the necessary skills they are looking without much ado.
In the future, expanding start-ups are going to shift towards a 'Rental Economy' by collaborating with offshore software development companies that provide reliable dedicated services and dedicated developers for short-term and long-term tenure. Such dedicated teams blend-in with your existing in-house team and work towards achieving your dream goal.
Take Away
Finding the right Software Development Partner Company Offshore is as tricky, as is the decision of Outsourcing your Project Development. But once you find the right partner, you are assured of business success and profits. Hire Dedicated Offshore Development Team and leverage the mastery of our Agile Developers.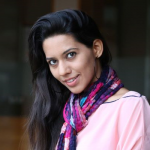 A Vivacious soul with an Idealistic mindset. I am an originator who specializes in content writing, social media marketing, and everything that lies in the vicinity. Writing about trending technologies and emerging domains is my core expertise, and I write to ignite, illustrate, and substantiate. I often submerge into spirituality, cooking, or talking without warning.